Isn't is nice when you move into a new house and all the changes you want to make happen right away and it looks just like you imagined? Yeah, sometimes that doesn't happen. With this home we have had a few unexpected hiccups along the way.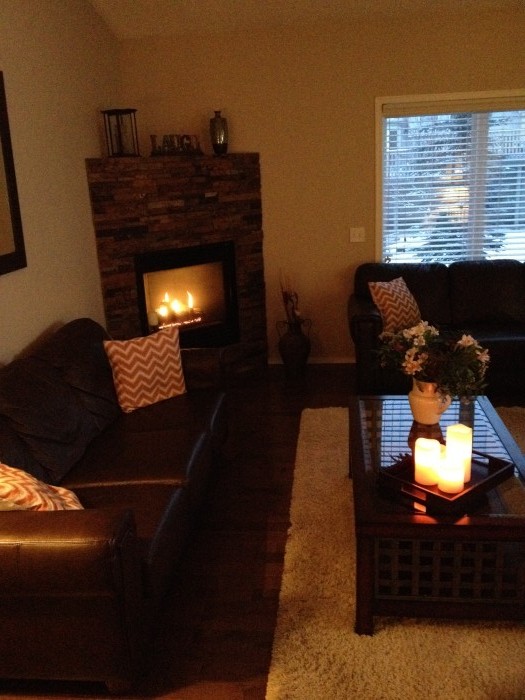 This is the living room that I originally planned. Whoa boy has this room has some changes. While the room had some good bones with newer hardwood floors and an updated tile fireplace surround, the home owner wanted the space to feel brighter and more like their OWN room.
While the idea of the sofa, chair and ottoman is extremely outdated for this room and its peculiar layout, it just made more sense for a sofa and a love seat. I haven't suggested that to a client EVER, but this room just worked. We used the PB Comfort Arm sofa is a nice neutral starting point. Here is the design board I put together for her.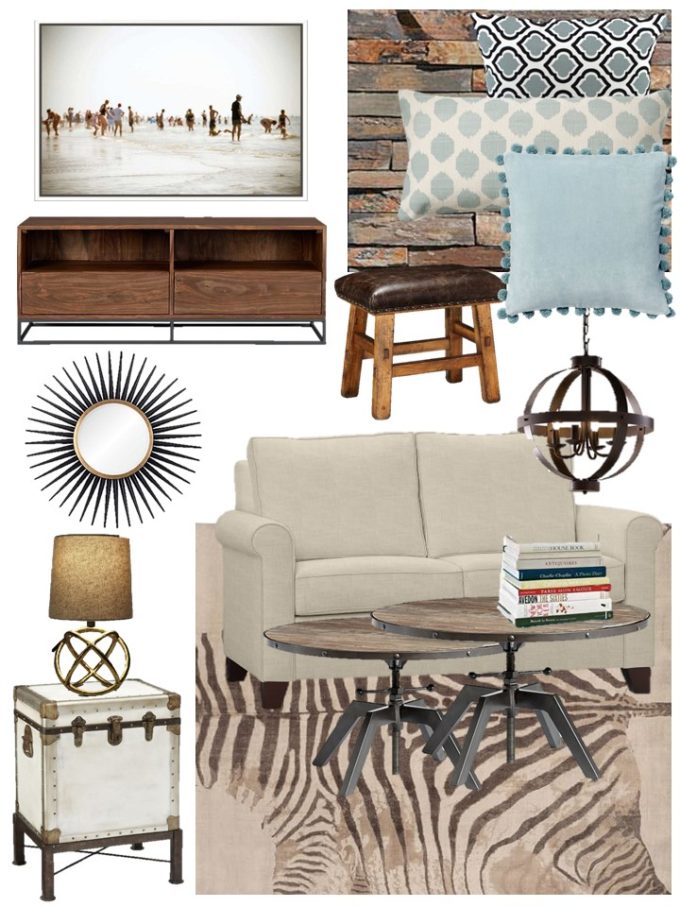 Sofa, Loveseat // Side Trunk // Coffee Table // Zebra Rug // Leather Stool //
Along with a floor plan so you get the idea of where everything will be placed in the room. The two openings on the right hand side are open to the dining room and kitchen. The grand piano had to stay (well, gets to stay?) but we had to make it fit.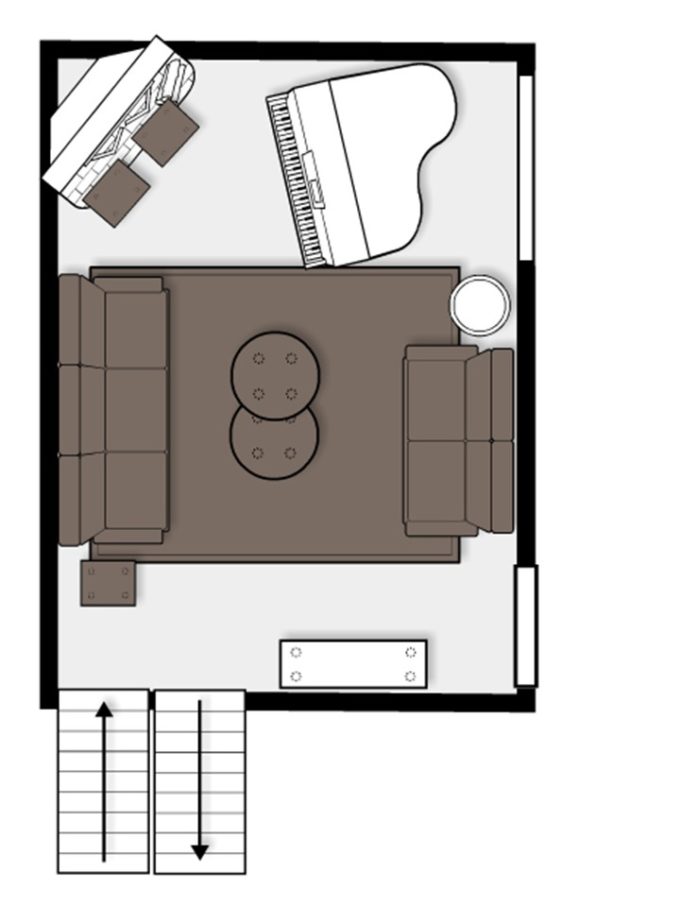 And while all projects go smoothly in our minds, sometimes changes occur. After everything was ordered and ready to be installed the client had her son and his family move in with them. Being the generous lady that she is, she gave them the main floor and moved her own items into the basement. We left the grand piano upstairs and made some adjustments. The sofa got to come into the new room, but the love seat had an error and had to be reordered. The two chairs were the clients own chairs already in the basement but will eventually be switched out.
Hopefully we will have a finished room to show you some time soon, but in the mean time here is a an in progress reveal.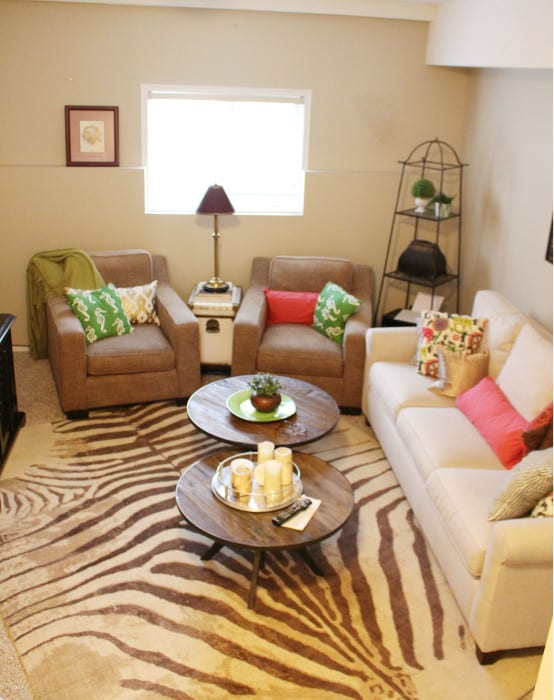 I hope you enjoy this in progress e-design reveal!