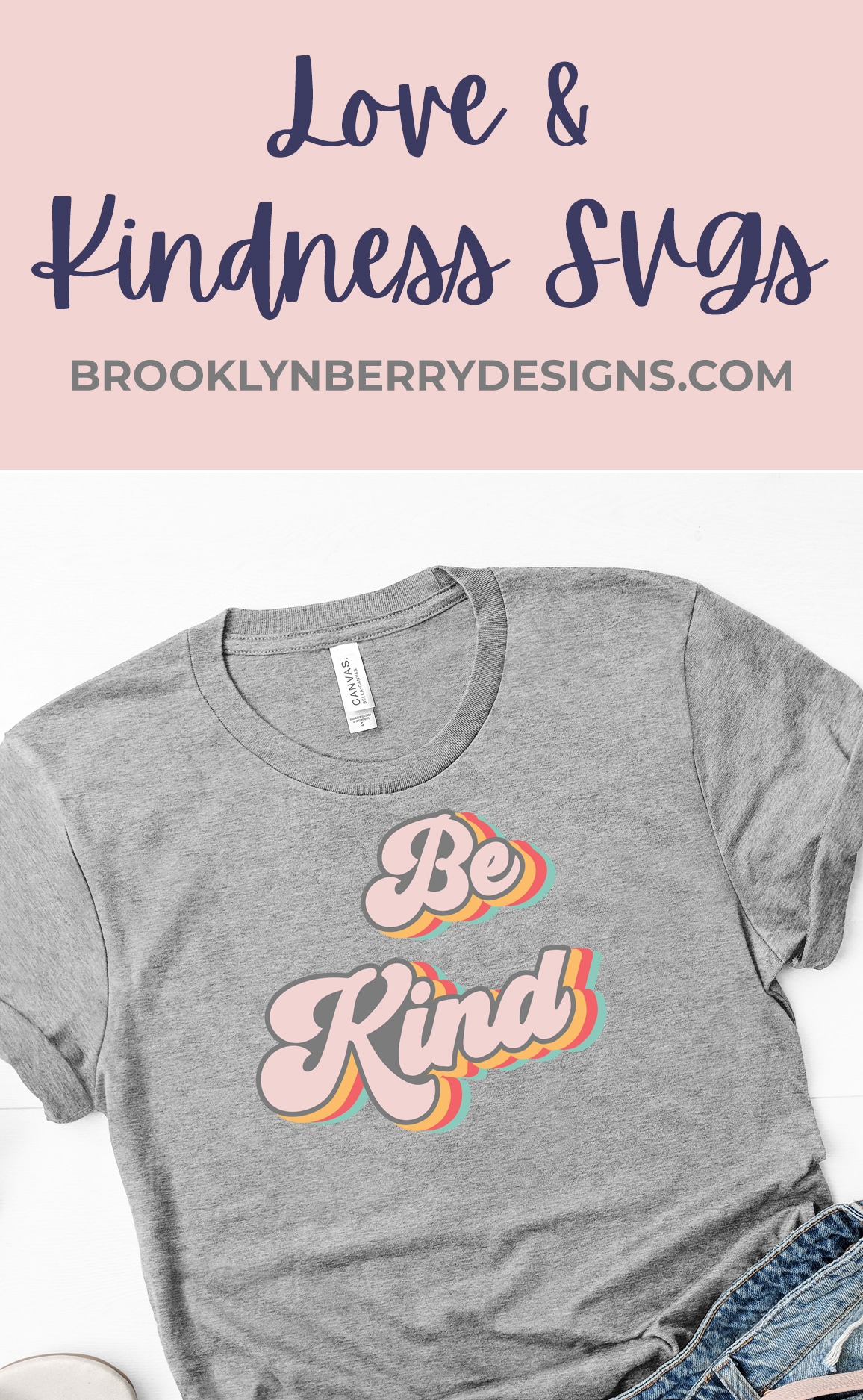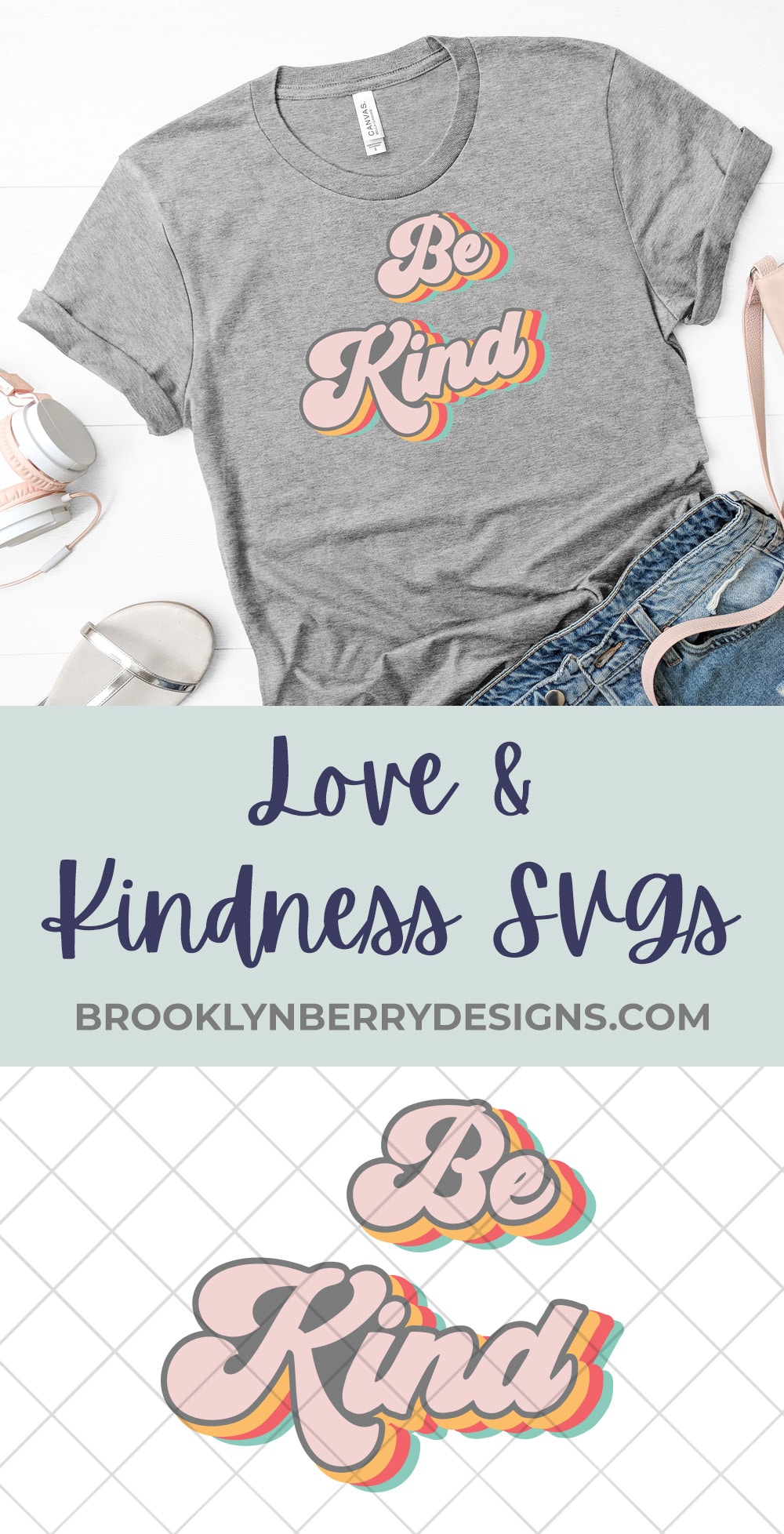 In a world where you can be anything, be kind. I have always talked to my children about the golden rule – treat others how you would like to be treated. While it may seem cliché, it is for a reason – that is truly the most important lesson in life.
Today I teamed up with my usual group of bloggers to all share a free svg file today around the theme of love and kindness. I am so excited to include a 70s inspired style Be Kind free SVG file today.
Free SVG Files for Cricut
As you may notice, I love to use my Cricut machine to create all types of projects. As I have learned more, I have loved making my own SVG files to use with my machine.
Wondering what an SVG file is and how do I use it? This tutorial will walk you through the basics.
DIY Be Kind Shirt with free SVG File
If you need a step by step tutorial on using iron-on vinyl, this post will help you.
Looking for more SVG files? See all my SVG designs here or check out my shop on design bundles.
Supplies For DIY Shirt
SVG File (get the download at the end of this post)
More Free Kindness SVG Files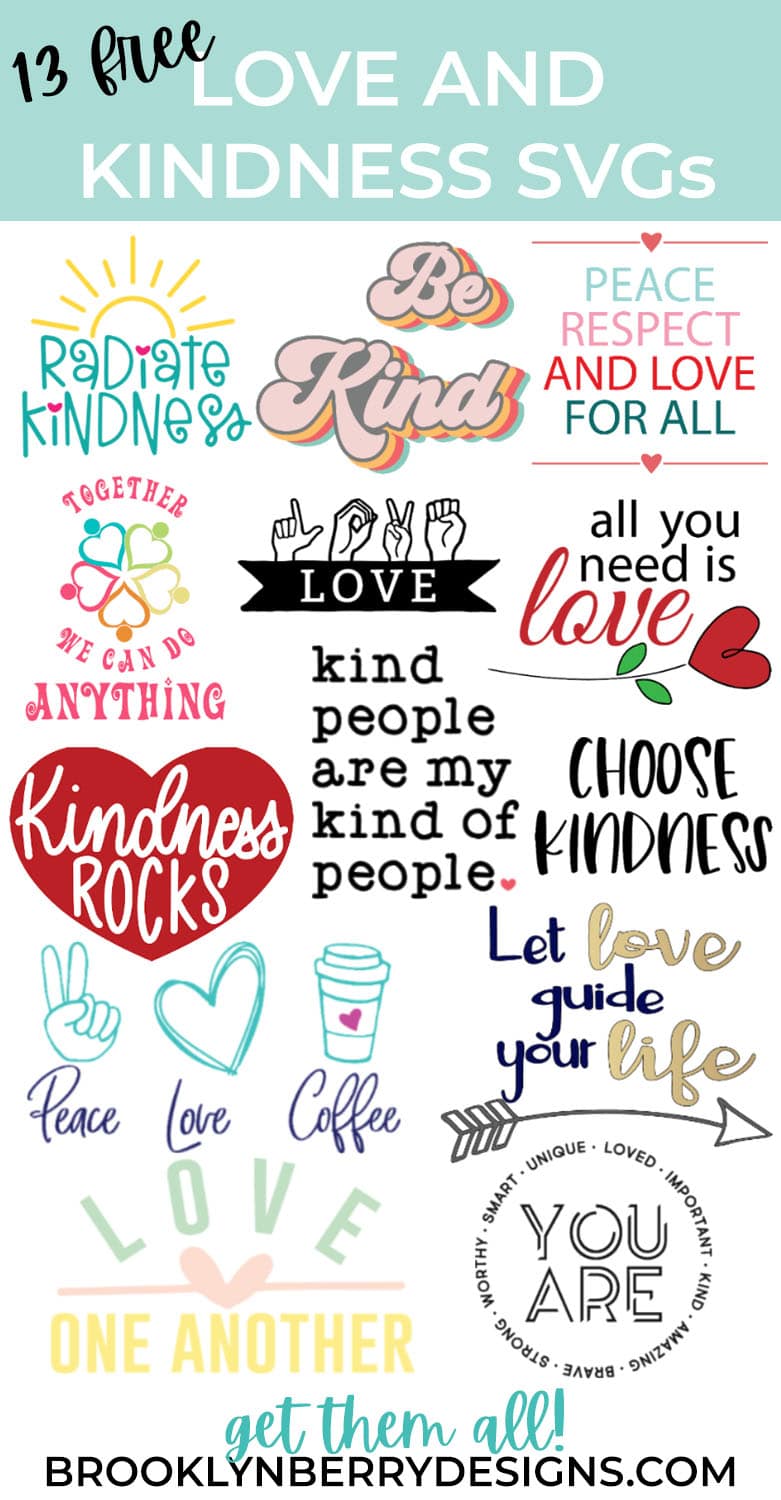 Save This Idea For Later: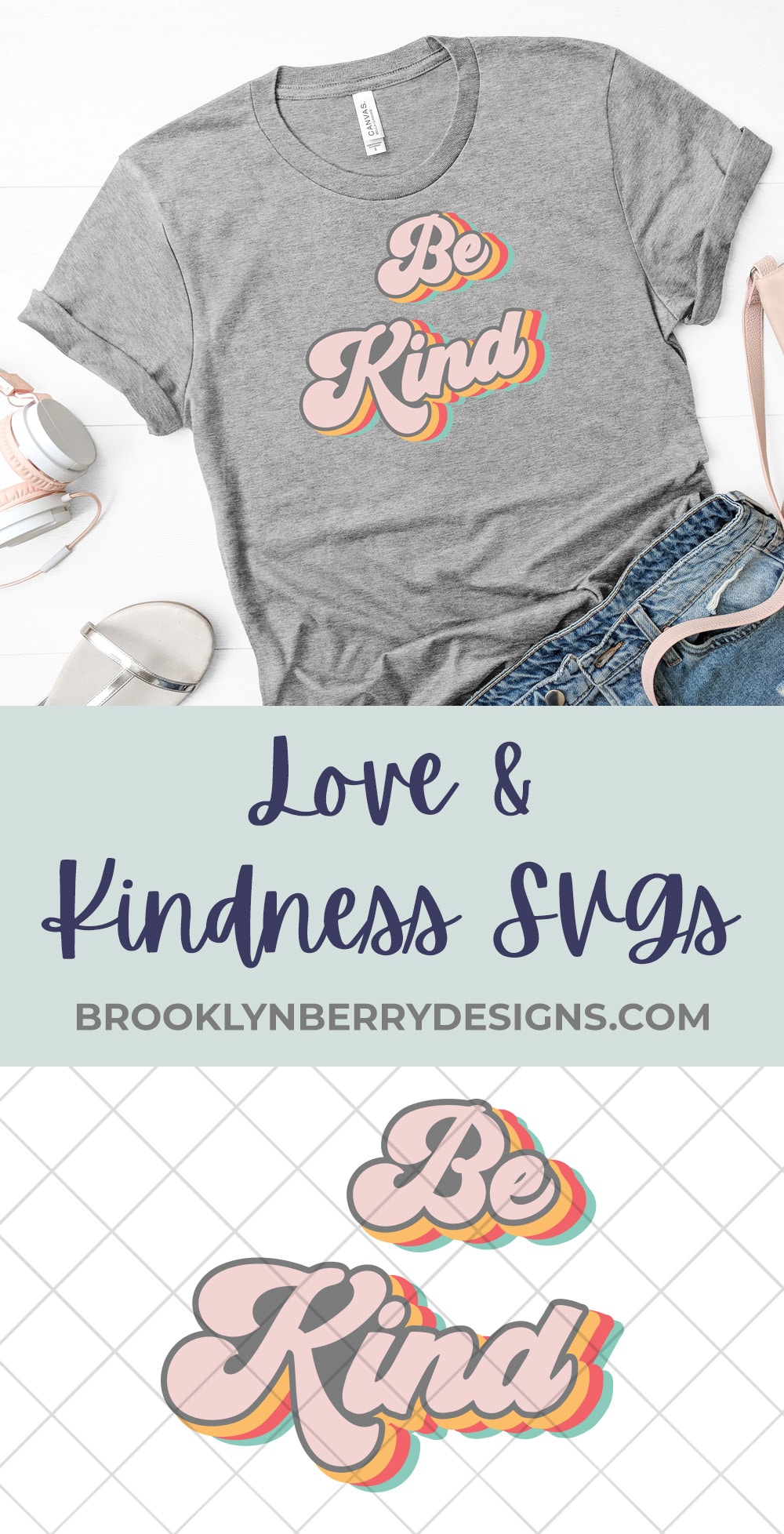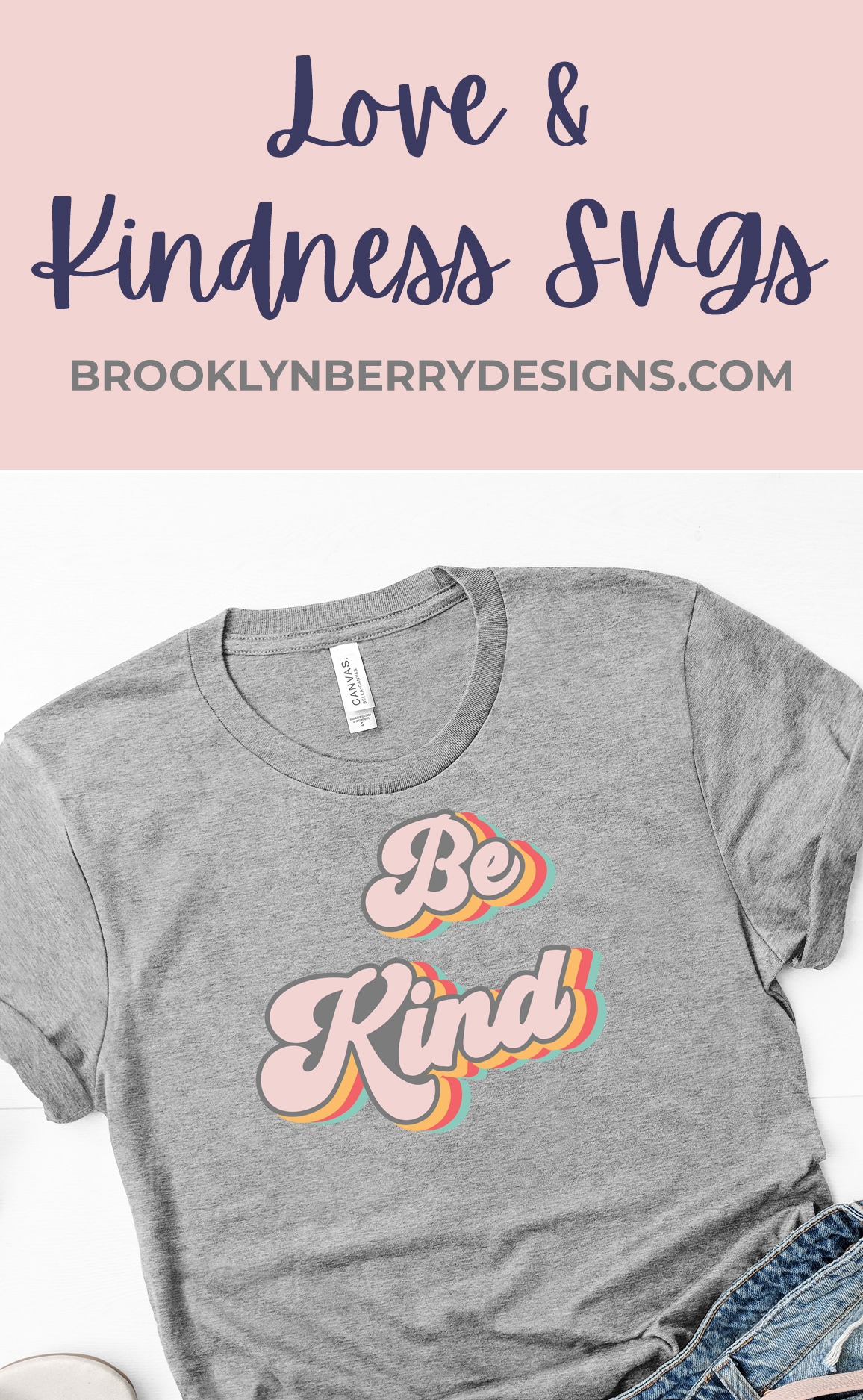 Download the SVG Here
Enter your email into the form below and I will send you an email with the link to download the free svg. Please do not share the svg with anyone, just share or pin this post so they can download it themselves.