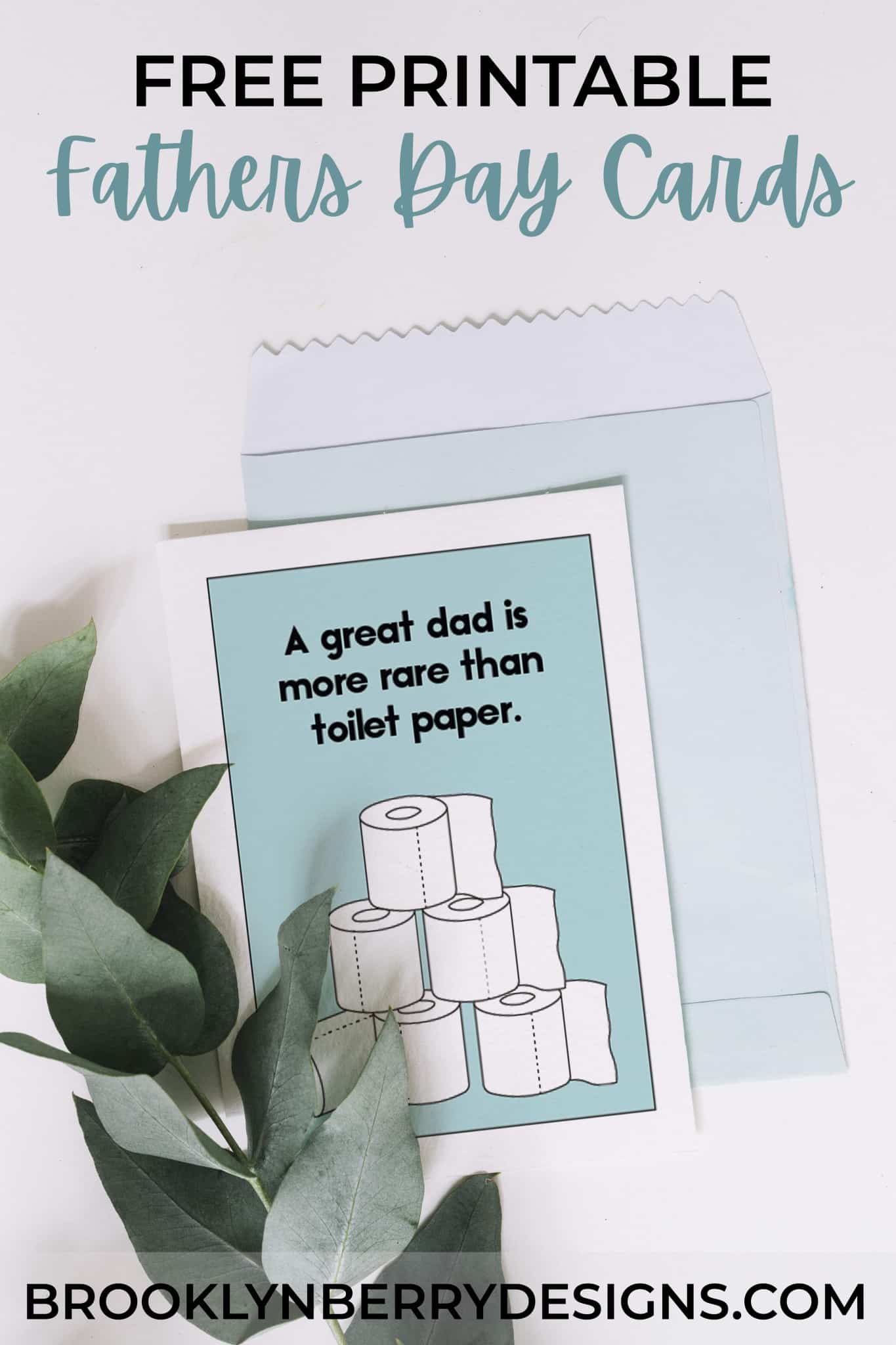 Show dad just how much you love him with a two free printable fathers day cards.
PRINTABLE FATHERS DAY CARDs
How do you celebrate fathers day in your family? We are pretty chill in our family, but we always like to gift cards. Funny, handmade, anything goes. If you have the perfect fathers day gift picked out already you can add the perfect finishing touch with a card.
Funny Fathers Day Card
If you need a funny fathers day card this "A Great Dad Is More Rare Than Toilet Paper" card will fit the bill. Anyone who has lived through the coronavirus of 2020 knows that toilet paper is like gold these days. So to be seen as more valuable than toilet paper is the highest compliment you can give your dad!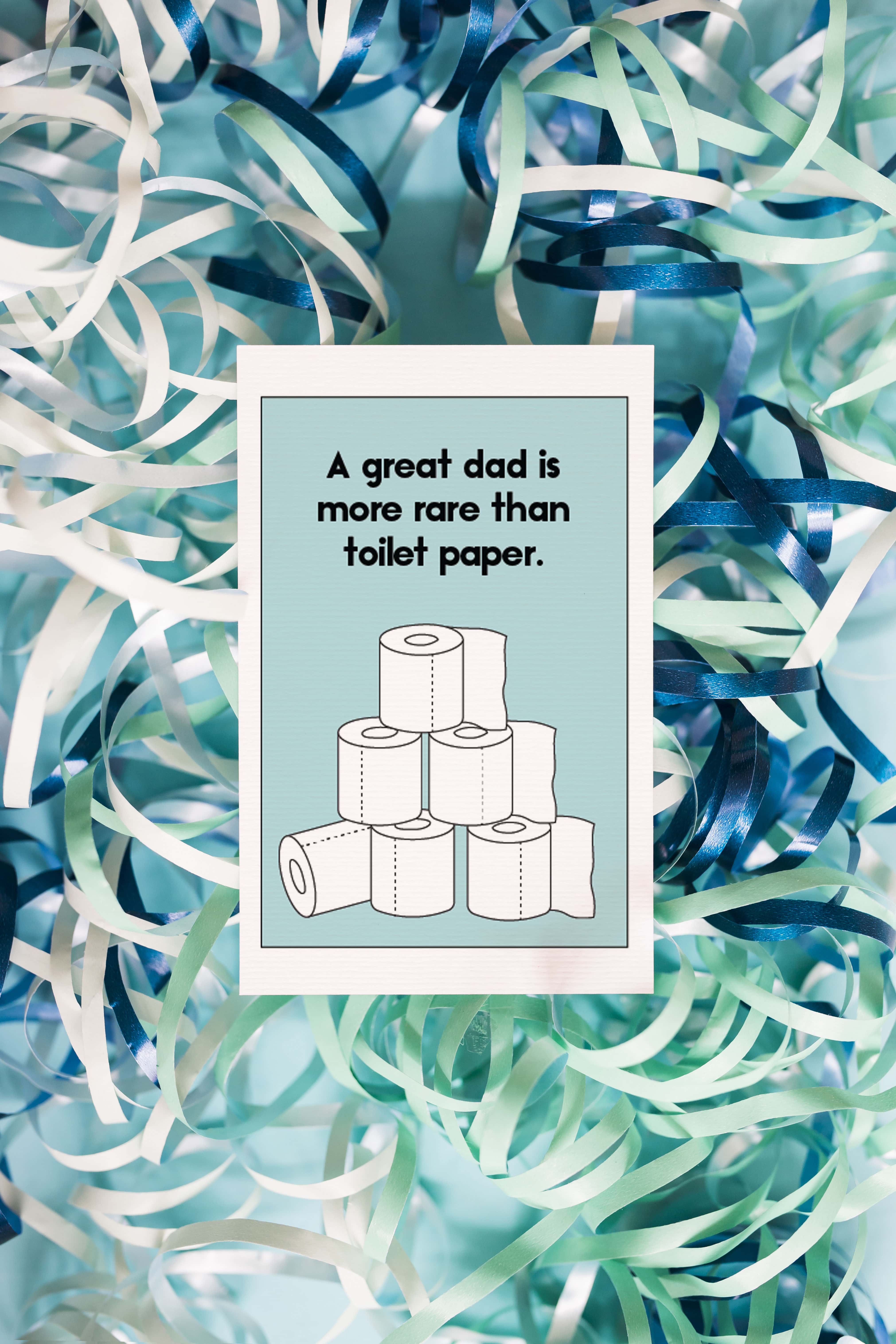 Simple and Colorful Fathers Day Card
Only the best dads deserve this cute and colorful "You're The Best Dad" card. Add a handwritten note from the kids inside and this will be a winner for sure.
If you need several cards, you can use both free printable cards included here and even multiple copies (the other grandpa's will never know).
Tips and Tricks For Printable Cards
Looking for more fathers day project ideas?
DOWNLOAD THE FATHERS DAY CARDS HERE