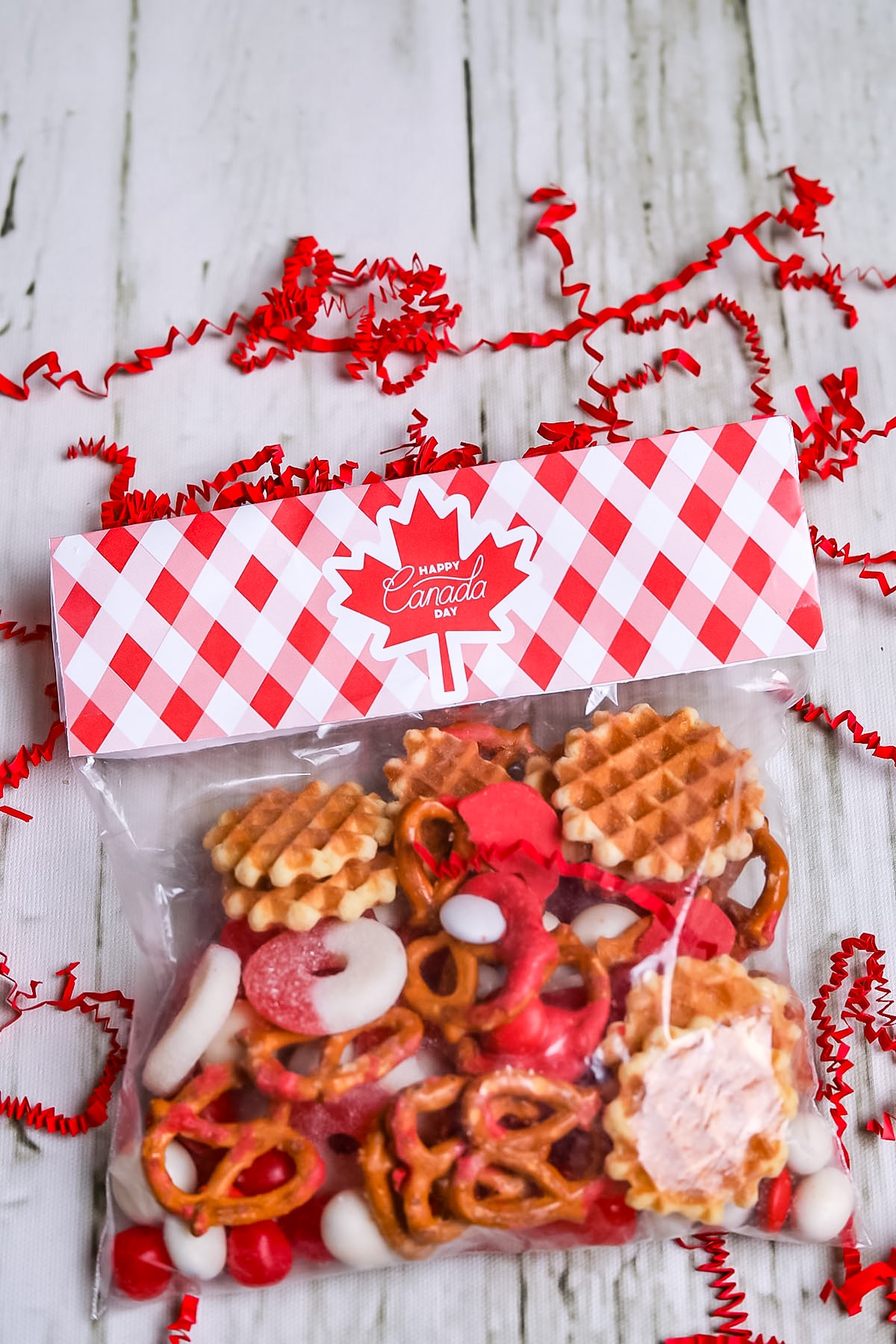 Whether celebrating Canada Day with friends and family or as a small group at home you can add some festive fun with this printable Canada Day Treat bag!
Be the ultimate Canada Day party host with this Canada Day treat bag custom made with a free printable bag topper!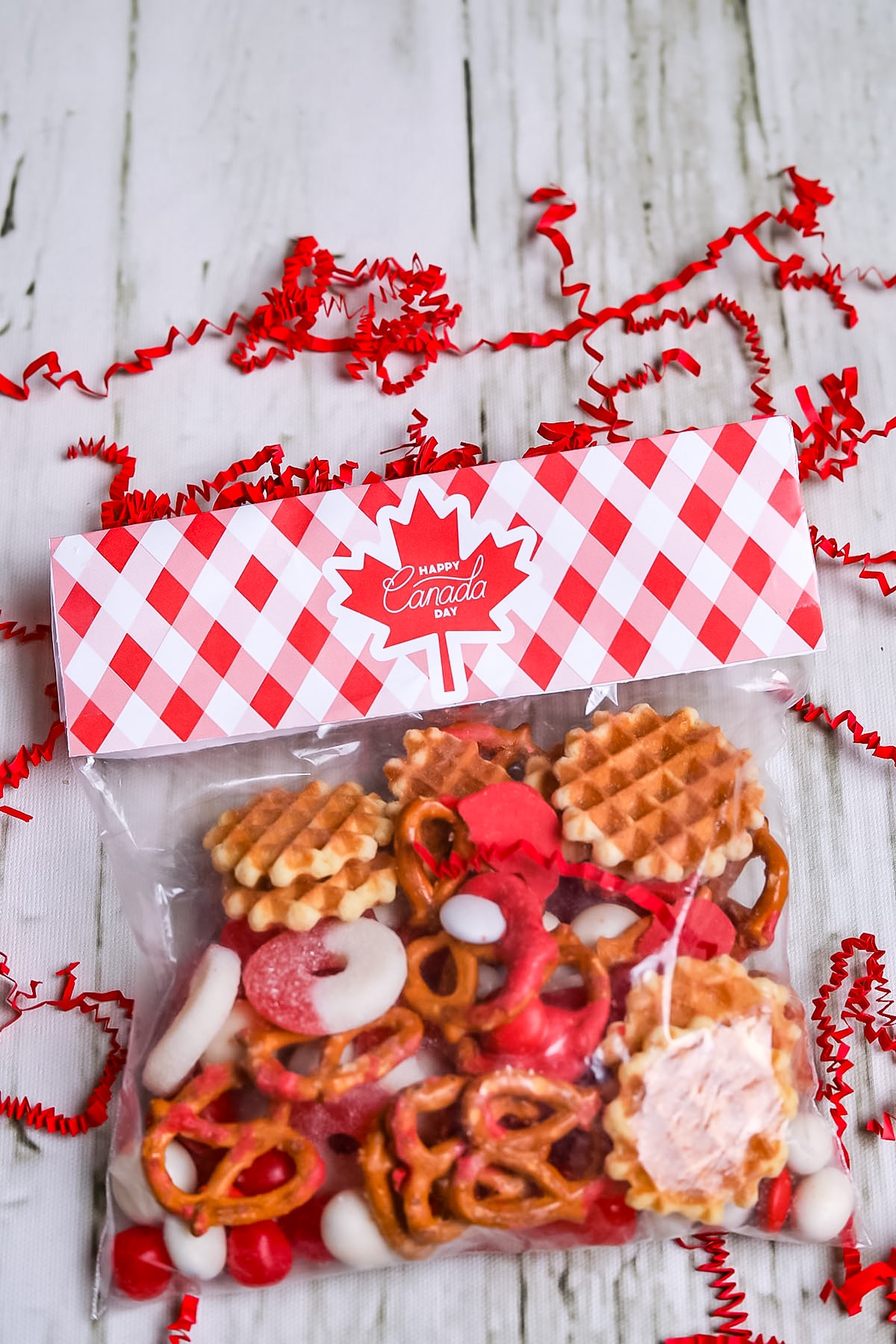 While on a recent trip to Bulk Barn I had the idea for a Canada Day Trail Mix. It all started with the perfect bag of red and white only bag of Smarties for Canada Day.
If you live in the United States you probably thing of smarties as the small powder candy tablets wrapped in cellophane. In Canada Smarties are candy coated chocolate similar to M&Ms only better.
Does anyone remember the song on commercials for Smarties "When you eat your smarties do you eat the red ones last?"
Ingredients For Canada Day Trail Mix
Looking for more Canada Day ideas? Check out these posts:
Here is a pinterest image if you would like to save this for later: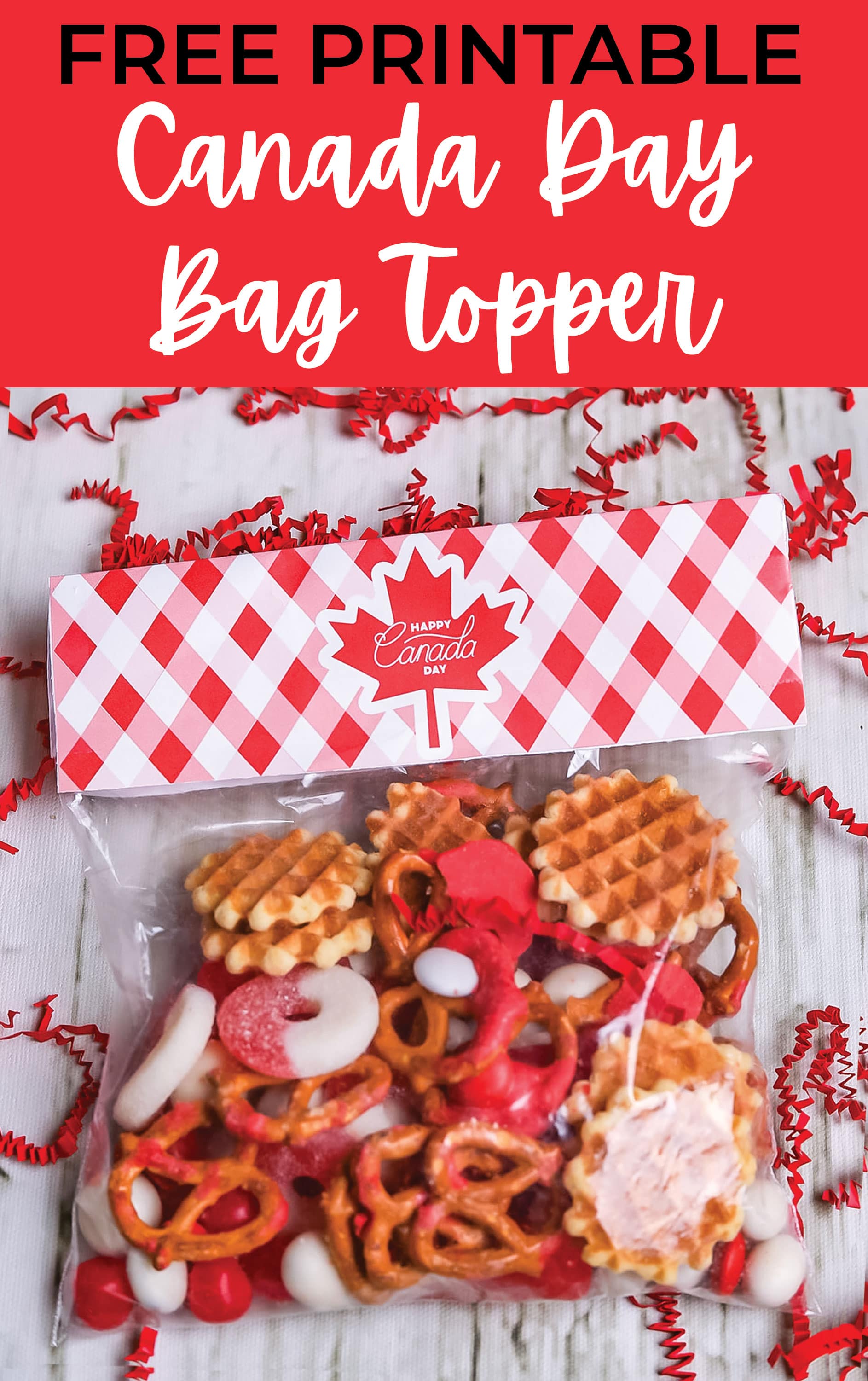 How do you plan to celebrate Canada Day this year? I would love to hear about it or see how you decorate!
Canada Day Treat Bag Topper
Sign up for my email list to get the free download of this cute Canada Day Treat Bag Topper. Just print, cut, and staple to your bag of treats!
Thanks to Playtography for the beautiful photos.