The end of the school year is fast approaching and immediately after is Canada Day. I know that most Americans have this month off of school, but that is another story all together. With a little over a week to get ready, I wanted to share some great ideas for Canada Day decor.
If you are throwing a party with friends and neighbors, or want to add some festive touches to a family meal, there are so many ways to add some Canadian style.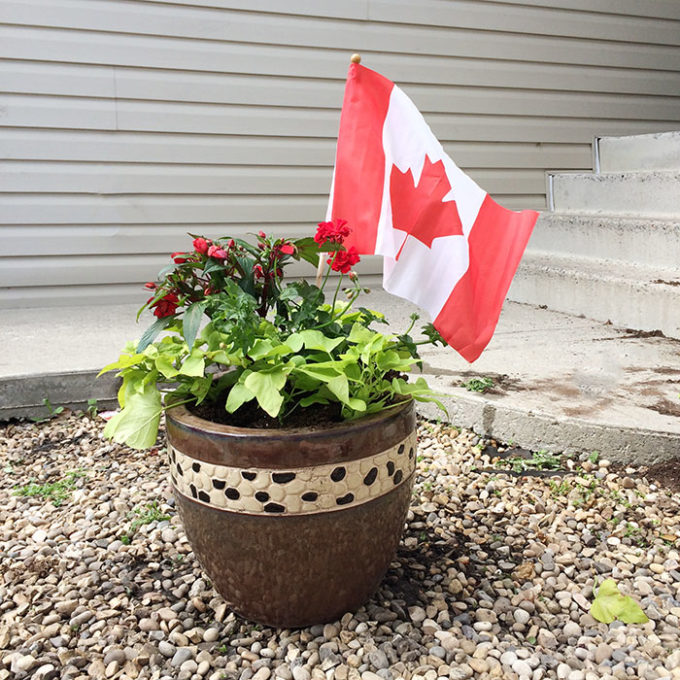 This year I decided to use red and white flowers in my planters outside my home and added some inexpensive Canada flags for the ultimate Canada Day decor. The kids love to take the flags and cheer themselves on. (
HERE you can see my planters from previous years
).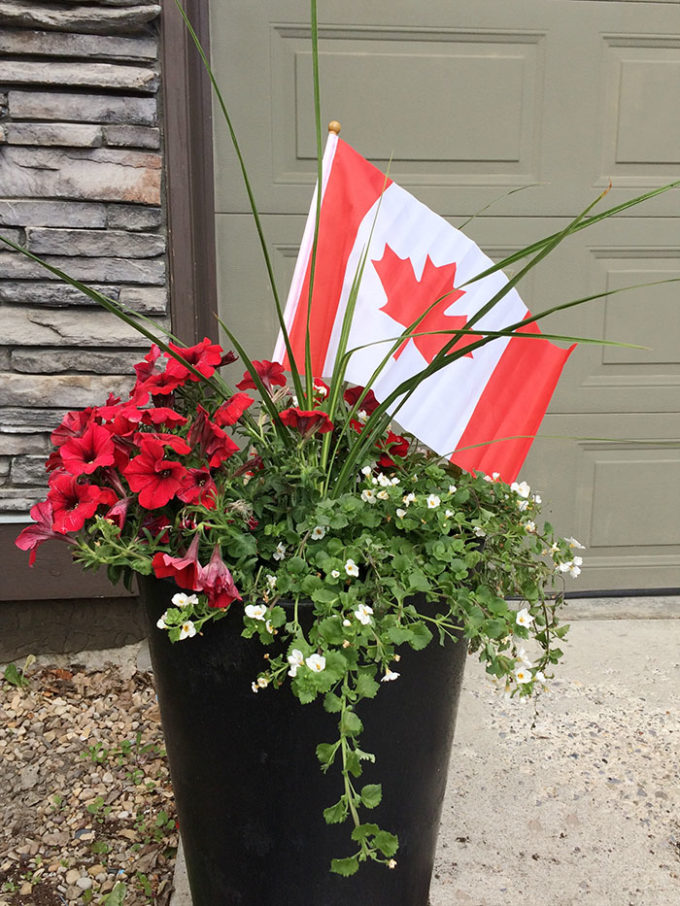 I am thrilled to team up with Wayfair.ca to share some great ideas for Canada Day-Core (hehe, cute right?).

Canada Day Decor Ideas
Add flags to your outdoor planters
If you have a Cricut machine or other cutting machine look at this great tutorial on cutting out the Canada150 logo to use on water bottles, glasses, mugs, or whatever else you can think of. Check it out HERE.
If someone loves to color or sketch, a great book to pickup is Canada Doodles –you can download some free sample coloring pages here.
Decorating a cabin or cottage and love the Canadian Cottage home decor style? Check out my favorite decor finds from Wayfair in this post Here.
Looking for more ideas? Check out Wayfair.ca's Canada 150 page for some made in Canada products that will sure get the ideas started.
Happy Celebrating Canadian Friends!