Bring Charm Home: Canadian Cottage Decor
Disclosure: This post contains affiliate links, which means I may receive a commission if you click a link and purchase something. Please read my disclosure policy for more details.
Hi, friends!
I have been crushing on Cottage Decor these days – my future home by the lake already has a pinterest board waiting to be put to use. The look tends to be pretty classic, with some trends in some of the accessories. Luckily the wood or shiplap walls, driftwood accents, and coastal decor items are always in style. Also, as a Canadian I get frustrated when I find great items online that say they are available to ship to Canada, but the duties and taxes are cost more than the item itself so it's not a realistic option. So, regardless of where you live these items are available from both a US and a Canadian site so everyone can enjoy!
Whether you have a cottage or just love the coastal style, here are 10 items that would look great in any cottage home.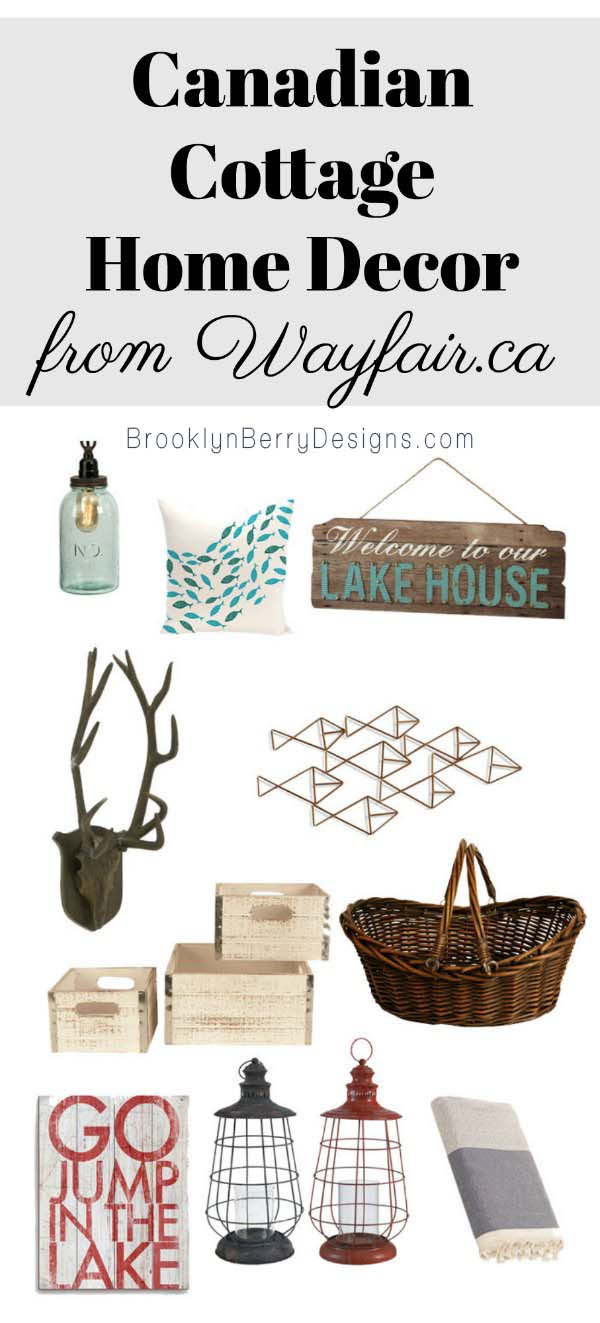 Links To Sources: