If you are looking for some free art to decorate a playroom or nursery, here is a free printable poster that is perfect for the adventure seeking kid. Adding this free printable to your rooms decor is as simple as downloading, printing, and adding to a frame. Easy, peasy.
Adventure Awaits
My son is really into space, planets, maps, and globes and he requested something in his favorite color, which is blue. While I love the maps and space diagrams already in our home, I was really hoping for something a bit more fun. So I added a watercolor pattern to the shape of the continents for a picture that everyone in the family loves!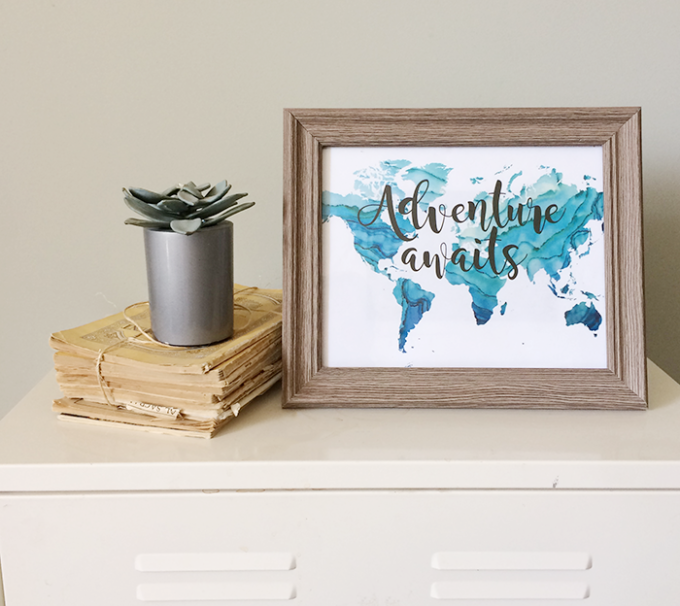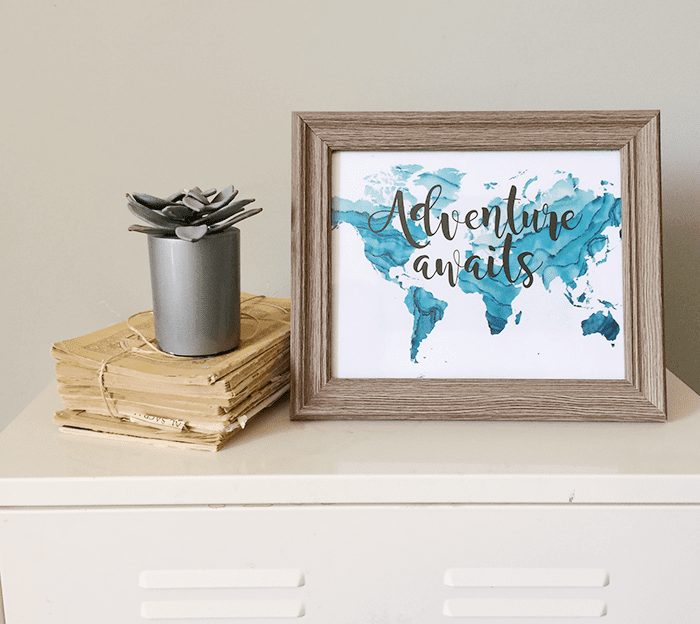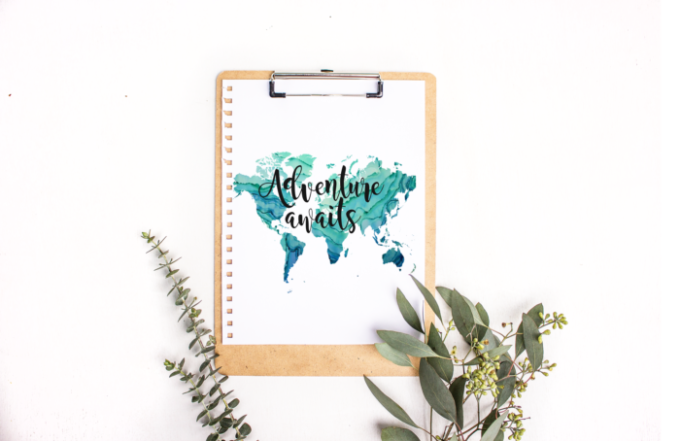 I printed it on a regular 8.5 x 11 printer paper. If you wanted an even larger print it would be easy enough to send to a printer (like Costco, or anywhere local that you use) and have it printed for you. I love simple free printables for my kids rooms because I can change them out often, and there are so many ways to hang them!
Add it to a clipboard (just select portrait when printing, then fit to page for a vertical print) for a more casual and playful look.
Ready to add this Adventure Awaits print to your home?
Feel free to use this for personal use. If you want to share it with anyone, please send them a link to this post for them to print it out themselves. I would love to see if you use this in your home! Feel free to email me, or tag me in social media (all the links are in the top right corner on this page).
Thanks for hanging out with me!
If you love free printable art, check out my other printables (including this gorgeous farmhouse style book page art)