There is a corner of my living room that has been sadly neglected for a long time. There is a weird half wall behind the majority of the sofa which makes hanging art seem really weird. I have tried a few different things including various versions of a gallery wall, photographs, paintings, etc. Nothing has seemed quite right until now.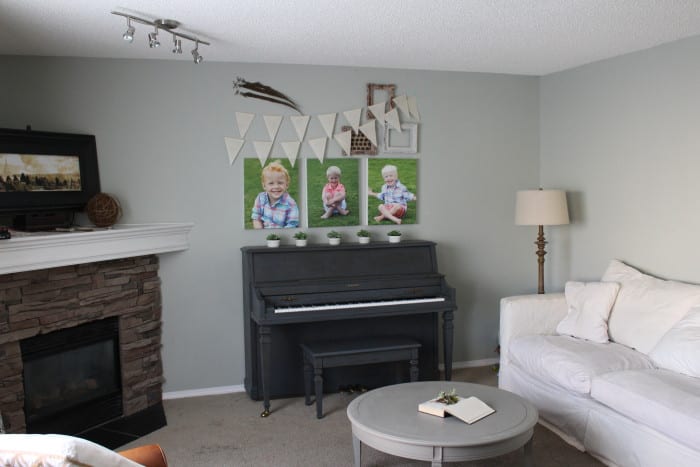 I saw this picture on pinterest of a simple page from a book blown up and framed as a print. It would be perfect because it doesn't fight with the art or the photographs on the opposite wall, and something vertical would fit the small wall section.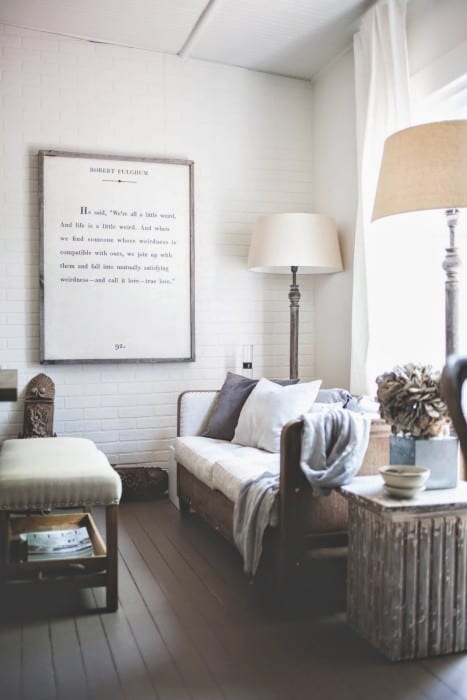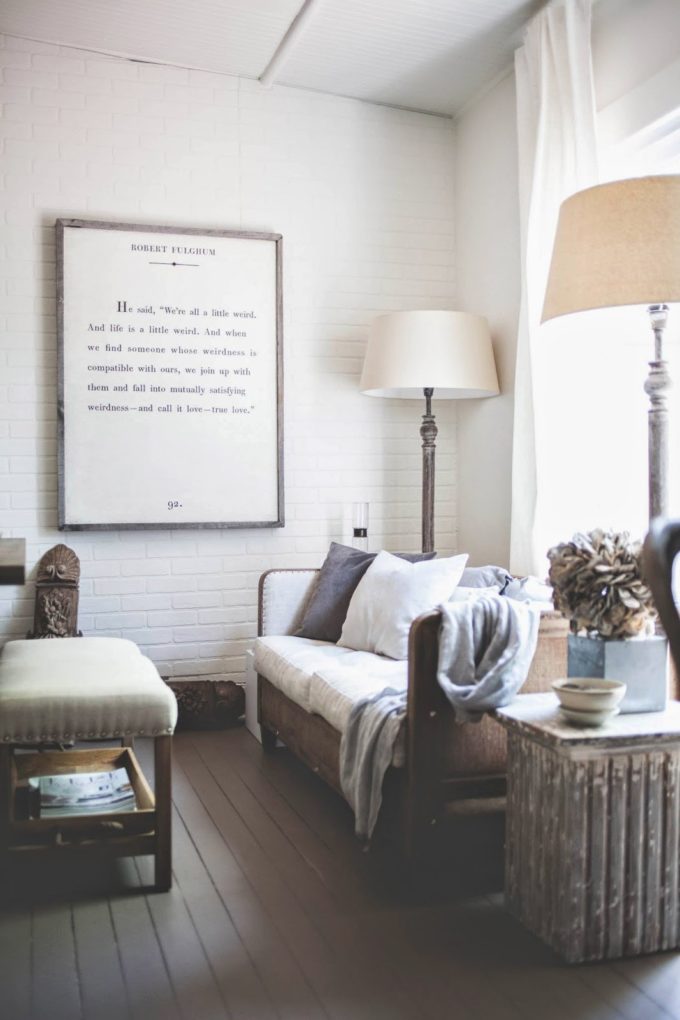 I decided to make a semi DIY version for my own house. No crafting involved. I simply found the image that I wanted and ordered a print of it on a canvas. I found a great Canadian company called Canvas and Decor that prints on canvas and includes free ground shipping to Canada. I jumped onto picmonkey and made up my own version of the print with a quote from Roald Dahl.
I chose to add a color to the outside of the canvas, and the site allowed me to choose a custom color, so I matched it to the paint color I used on my interior doors, a dark grey color that I happened to already have the color code for. I am still debating if I am going to have Mick (my husband) add a wood frame to the outside so it looks closer to the inspiration picture.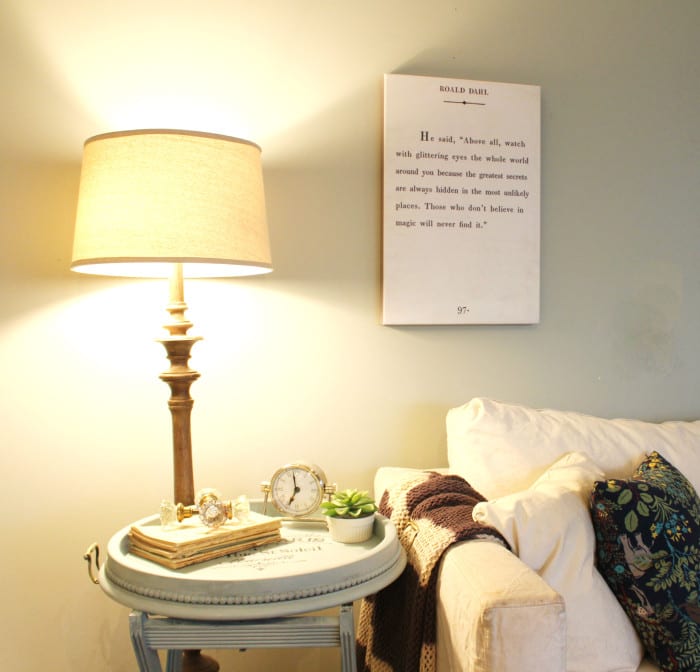 I was really impressed with how fast they had it made and sent out to me. I chose to do a matte finish and the 1.75″ thickness on my canvas. It also has a wire strung across the back which makes it really easy to hang, especially if you have a larger canvas size. I also love that I got to get the designer look of an art piece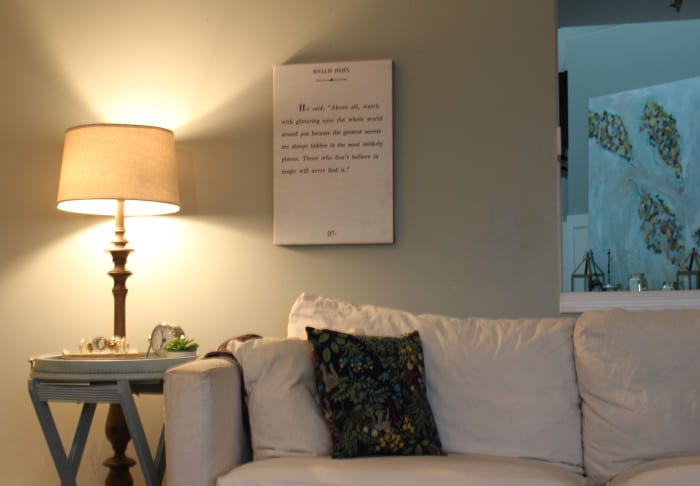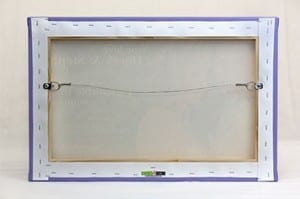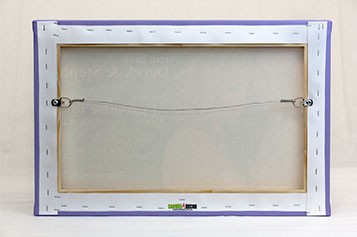 How is that for a non crafting DIY version of a pinterest inspired art work?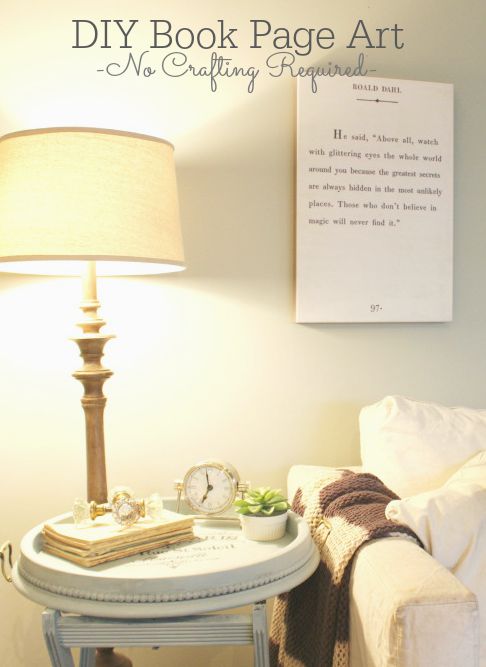 Free Printable
Update: I have had a few requests for the high resolution file to make your own quote art, so I now have the file available for you. Download the file in a jpg or PDF format here. Please use this image for personal use only. If you want to share it with a friend please share the link to this post for them to download it for free as well.