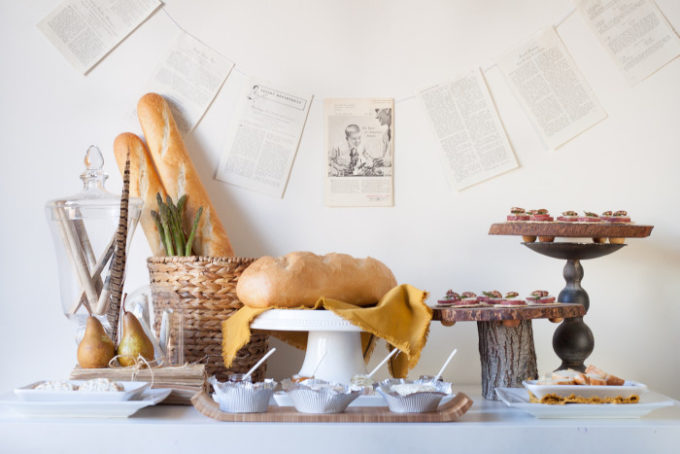 Book club is always a great gathering of friends with great discussion that sometimes includes discussion about the book. I had the pleasure of hosting this month's meeting using an Irresistible Treat Box from Boursin and I went all out on the food and decor.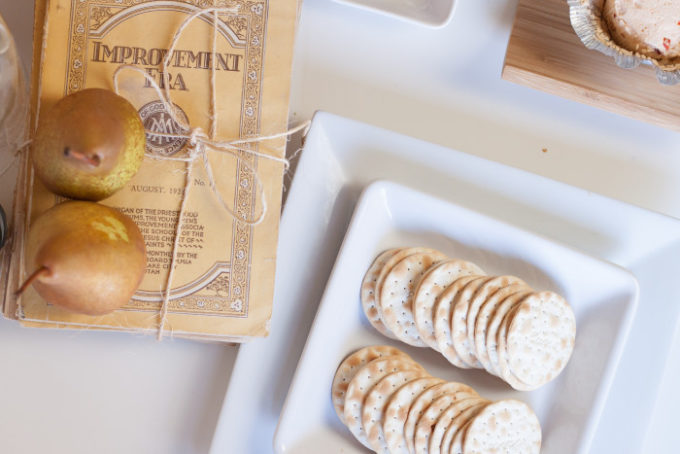 I set up a food table for my guests to gather at and mingle throughout the night. For decor I incorporated the theme of book club into the decorations and made a banner of vintage book pages to hang on the wall. Rolled up book pages and stacks of vintage books add to the setup of the food table and presentation of the food.
For the menu I set up a Boursin appetizer bar with three flavours of Boursin and various crackers, breads, fruits and meats. I asked my guests to combine the ingredients however they wanted and was amazed at the different combinations everyone came up with.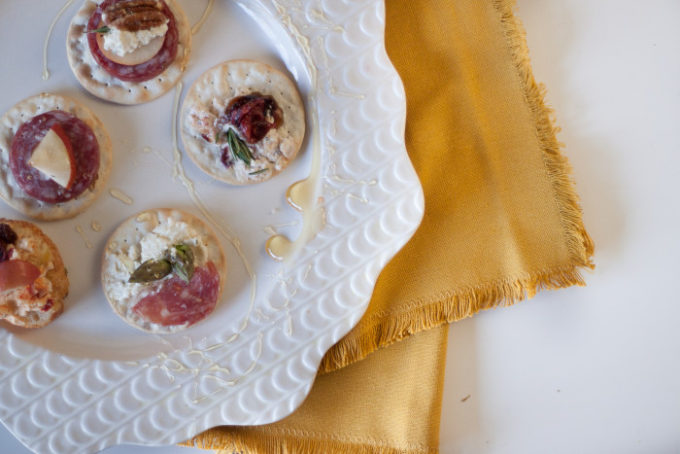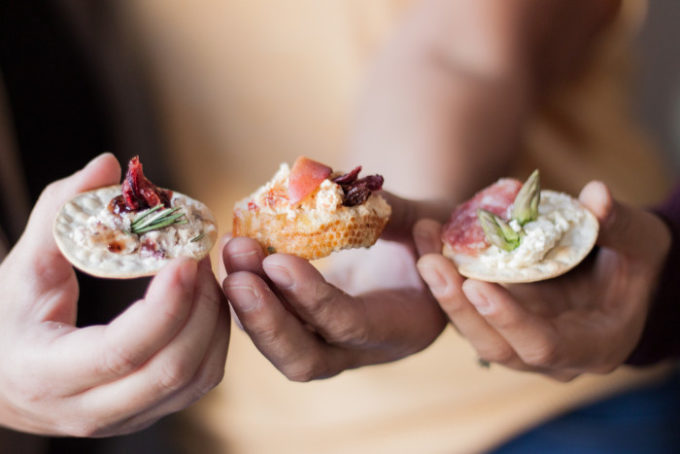 Some of our favorite combinations include:
Boursin Cranberry & Pepper with orange marmalade;
Boursin Garlic & Fine Herbs with salami, pear, and pecans;
Boursin Red Chili Pepper with cranberries and marmalade;
Any of the flavors of Boursin on a slice of baguette!
There's a fun ritual with three steps to follow to unwrap the Boursin cheese that I shared with my guests.
Step 1: Open your cheese logo facing down on the table.
Step 2: Opening the cheese from the top, take out the aluminum lid on top.
Step 3: Open the corolla (foil) like you would eat a cupcake leaving it around the cheese and deposit it on the table as is.
Step 4: Place the piece of cheese delicately on a piece of bread and garnish as desired.
A great get-together includes good friends, good food, and great conversation. Whether it be around a book discussion, an activity or a game these gatherings are where memories are made.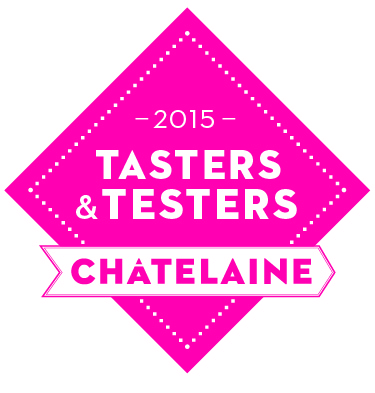 *Disclosure: I was compensated for this post; however, all opinions expressed here are my own.