We have started decorating for the holidays, the Christmas tree is up and the kids are so excited. As soon as we got our first snow fall of the season they have been asking if today was Christmas. Its going to be a long month with them asking every single day. This year is the first time they have really got it, and they remember all the exciting things that happen and the decorating involved. They are also learning to read (Jett) and learning their letters (Jager & Boston) so they are really into everything monogram, initial, hand lettering, etc.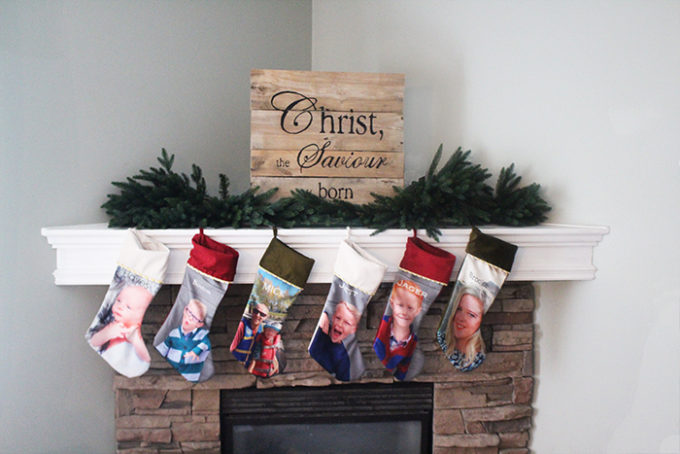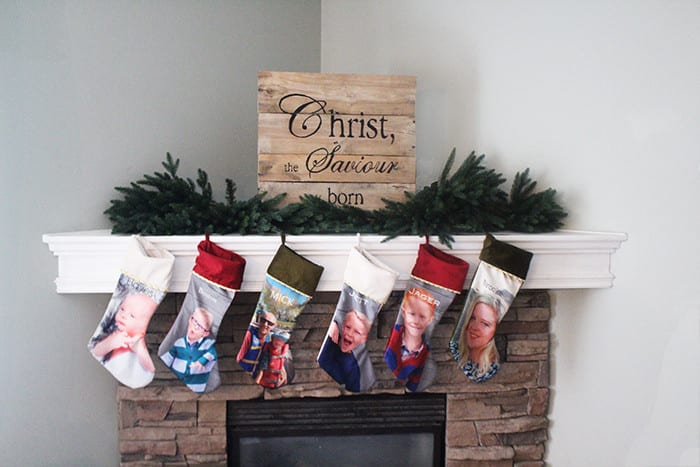 When I was looking for some new stockings for our Christmas mantle I knew I would win major points by getting something personalized. When I was checking out shutterfly to order my yearly Christmas cards, I was thrilled to see that they offer personalized photo stockings. I ordered one for each person in my family and it was so easy. The hardest part is deciding what picture to use for each person.
Our photos are not taken too seriously. The kids are being silly, laughing, and making funny faces. I know that they will change and grow over the years, but I love the stage they are in now and want to remember it forever.
I love seeing their happy faces when they point out their photos and spell each others names. Shutterfly also has stockings with Frozen characters or different patterns you can use with or without photos.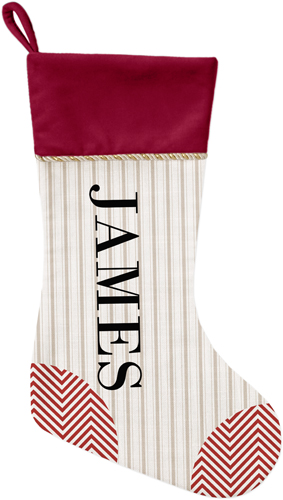 Also be sure to check out the photo ornaments at shutterfly. I used the newborn photographs of baby Hayes to order him a beautiful First Christmas ornament by writing his name and the year at the bottom.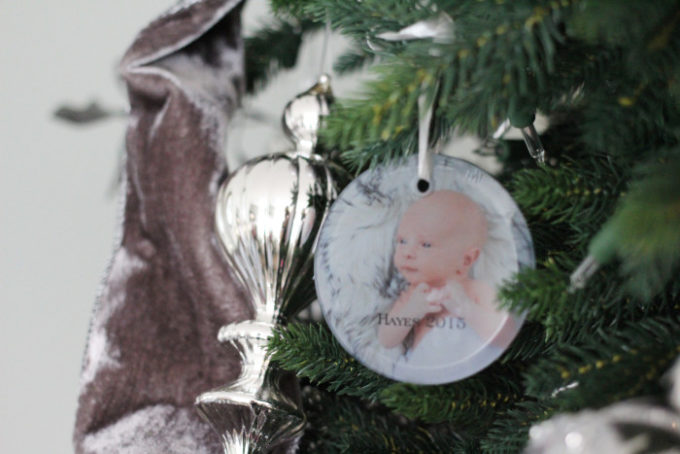 Happy Holiday Decorating!