It all started when the Christmas decorations came out. I had two large boxes next to the sofa that the kids deemed their bunk beds. The loved laying on top of the boxes and eventually added blankets which began to stretch from the boxes to the sofa. It didn't take long for the entire fort creation to expand bigger and bigger. The boys loved using the couch cushions to make walls and rooms.
Eventually the living room had to be cleaned up, so we moved the fort to the basement. After seeing the ultimate sofa fort guide from Wayfair, the kids and I decided to tackle the King Couch's Castle.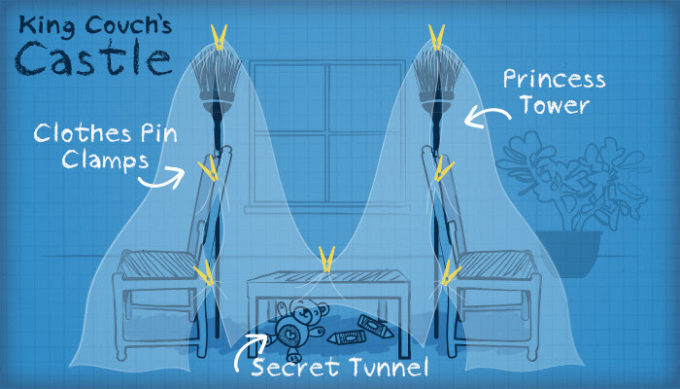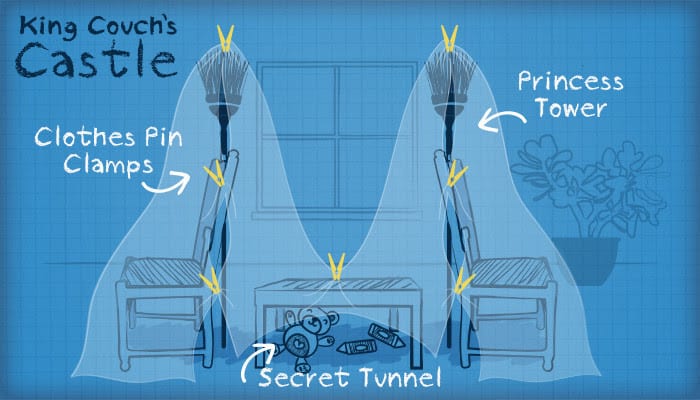 King Couch's Castle
This castle has two turret-shaped towers and, if set up in front of a couch, will create a large play area for the kids. Towers are created using brooms or sticks placed into the back of two chairs. Add your favorite throw blankets and sheets to finish the look.
Because our couch is against a wall we had the perfect place to hold the blankets in place. If you are attaching the blankets in the middle I recommend a rubber band. It will use less of the blanket than tying a knot, and is much more sturdy than a clothes pin.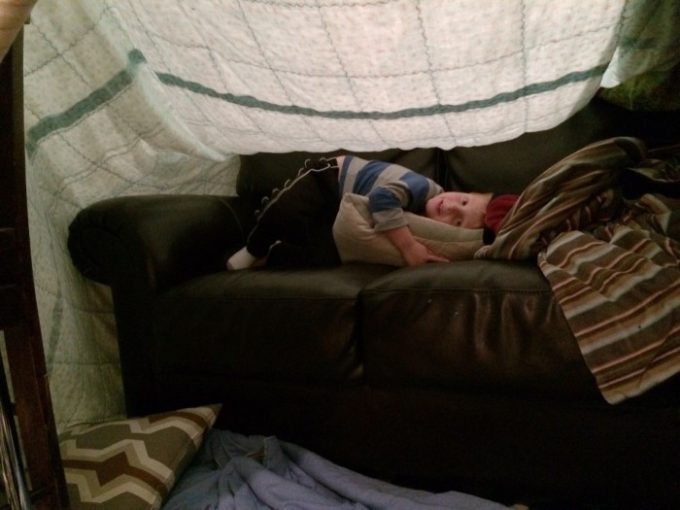 My boys loved building a fort, and even asked to sleep in it! It evolves every so often, including adding a tunnel and even Christmas lights.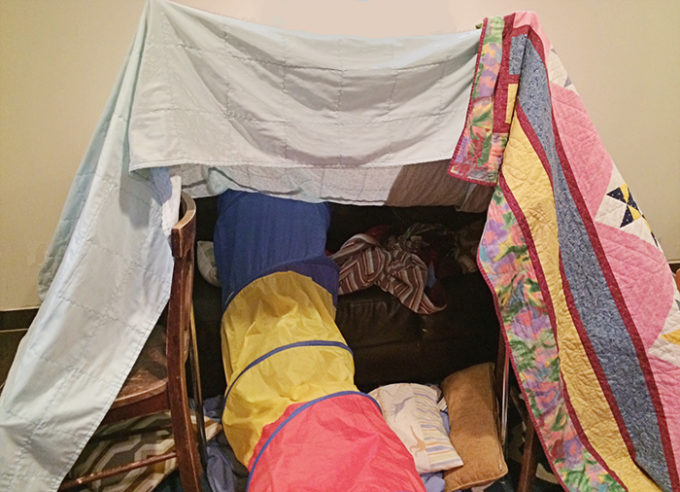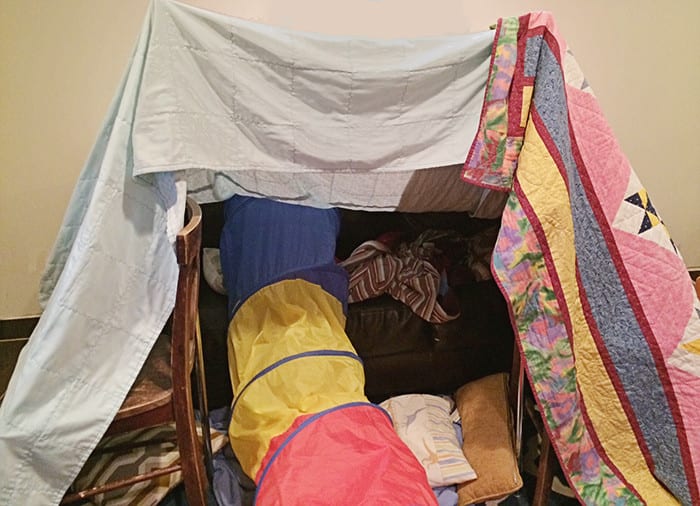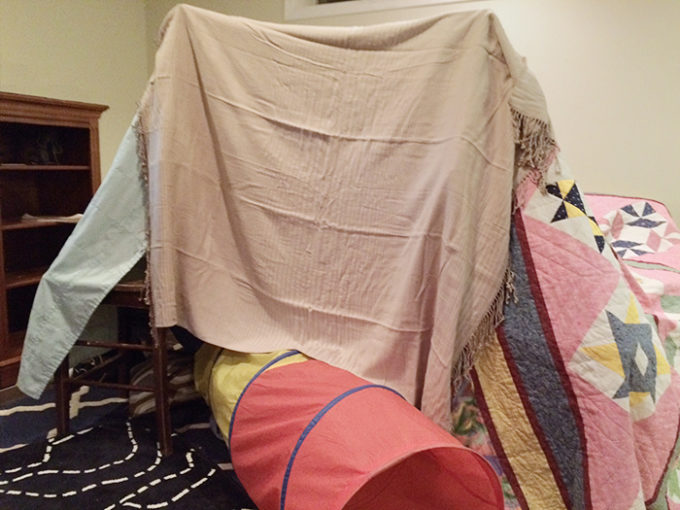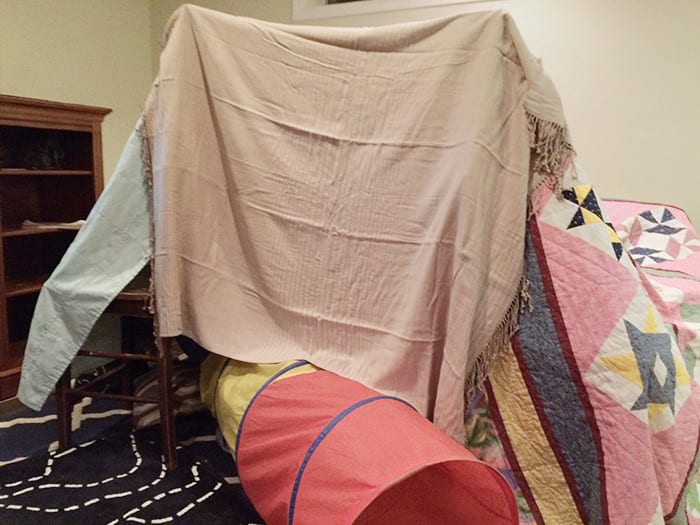 This throw from Lush Decor is so soft and beautiful. It made for the perfect door to our fort, but I can't wait to use it to cuddle with while watching a movie. It will look stunning on my sofa.
Thanks to Wayfair for sponsoring this post, and to my readers for supporting the sponsors who keep this blog going.