Home Model: The Carlingford
Community: Bayside in Airdrie, Alberta
Builder: Mckee Homes
Two Storey, 2564 Square feet
3 Bedrooms, 2.5 Bathrooms
Gas fireplace in living room
Kitchen features central island with eating bar and walk-in pantry
Main floor den/office
Vaulted upperfloor laundry
Master ensuite features his and hers vanities and spacious walk-in closet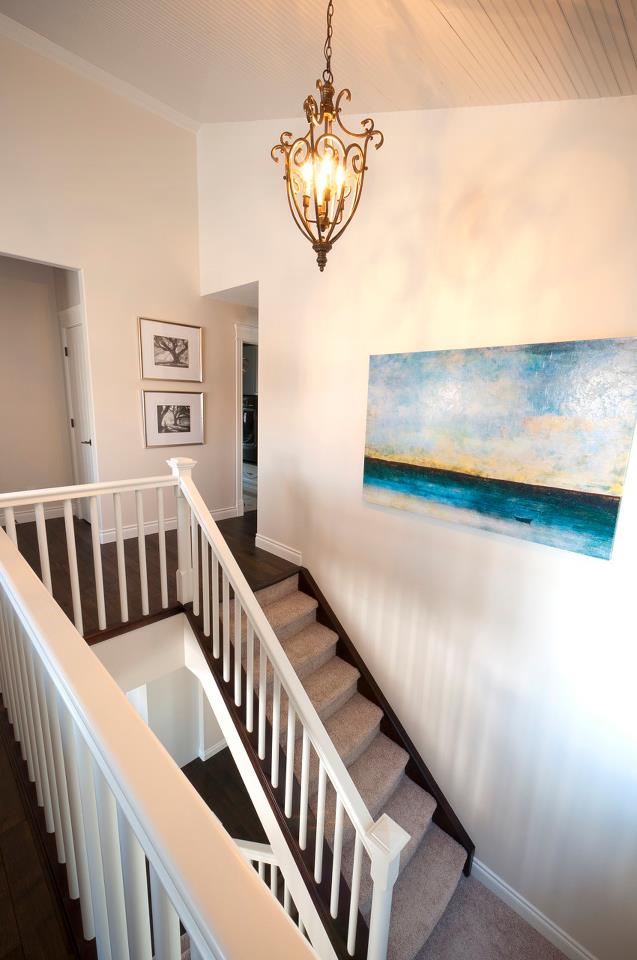 Look up. All the way up. I love that high ceiling and the slats it has.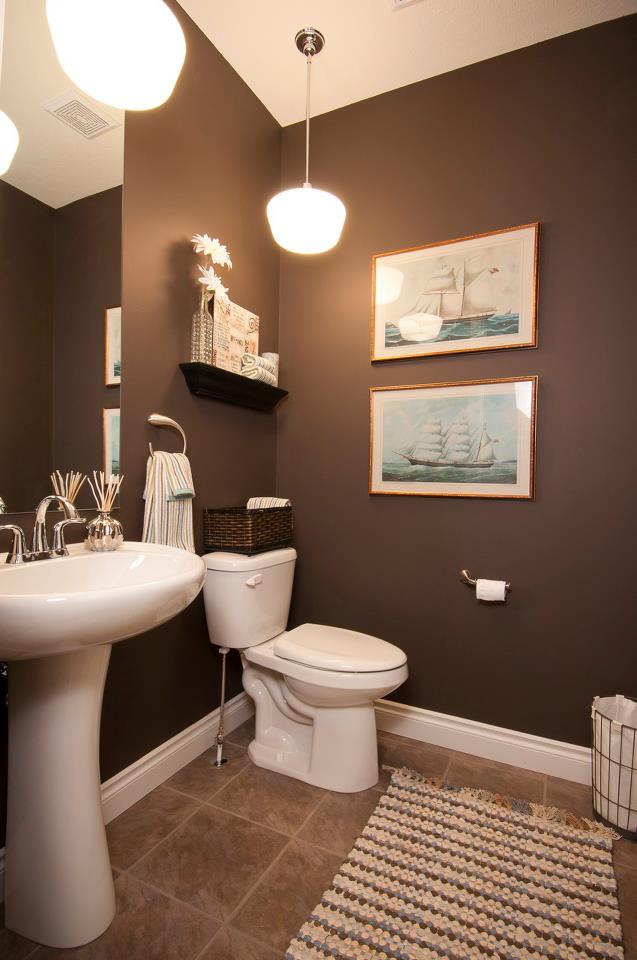 I like the schoolhouse vintage inspired lights. The two lights in a half bath I think is a fun new idea.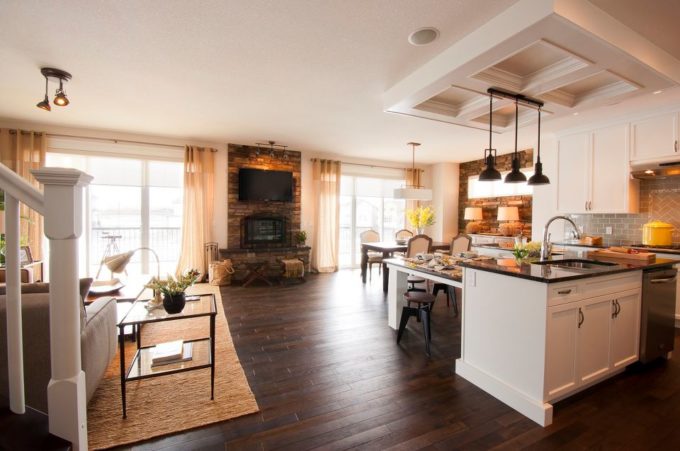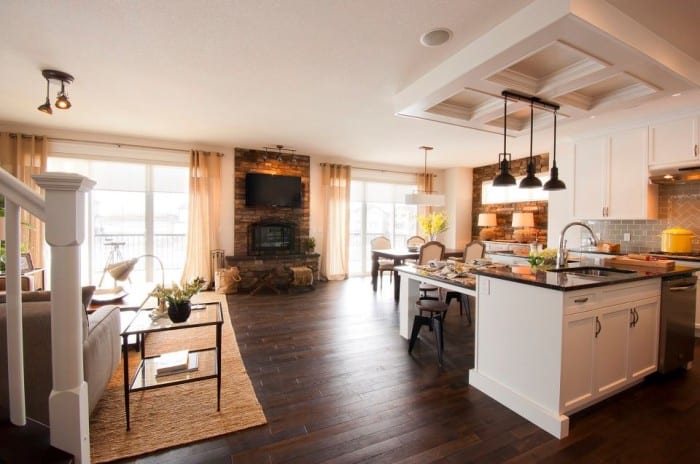 I love the overall feeling of this room – the style, the furniture, the finishes, all awesome. I just don't like where the fireplace is located. The iron gate on it bugs me a little, but mostly just the location.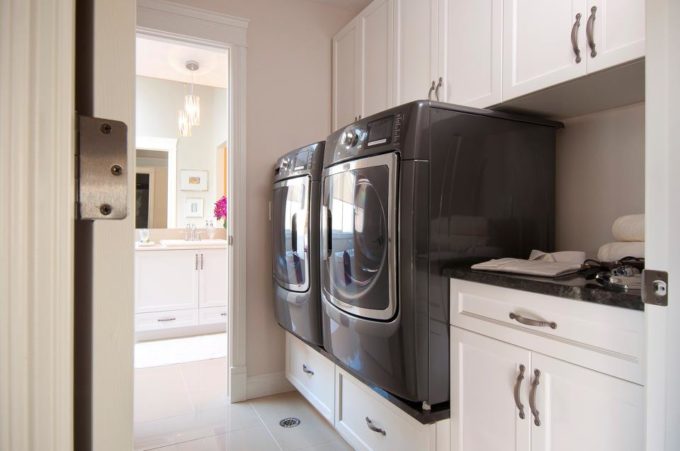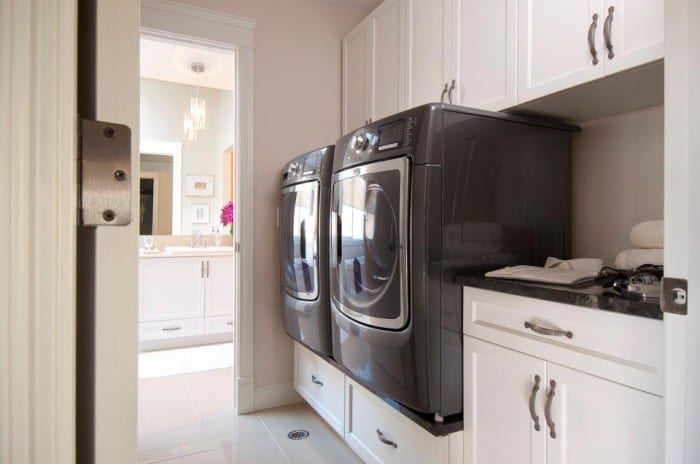 Instead of buying pedestals that match your washer and dryer, why not build in a bench that matches your cabinets? This will look better when you have to replace your washer and dryer 10 years down the road. This is a better investment in the long run, saving you from buying NEW pedestals with your new washer and dryer. The raised washer and dryer is also a good design idea universal design (as in, everyone can use it).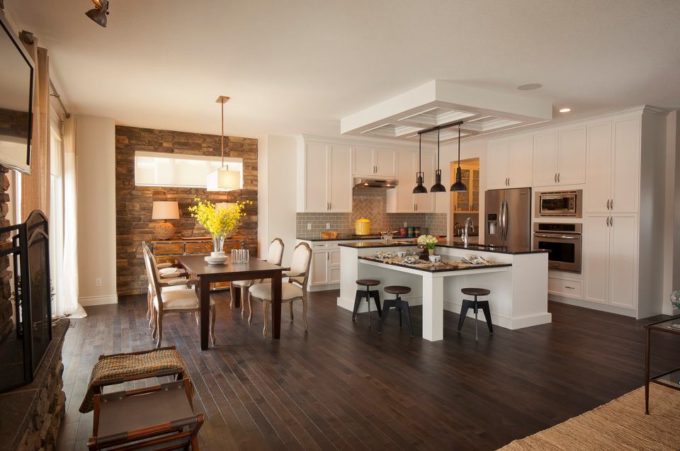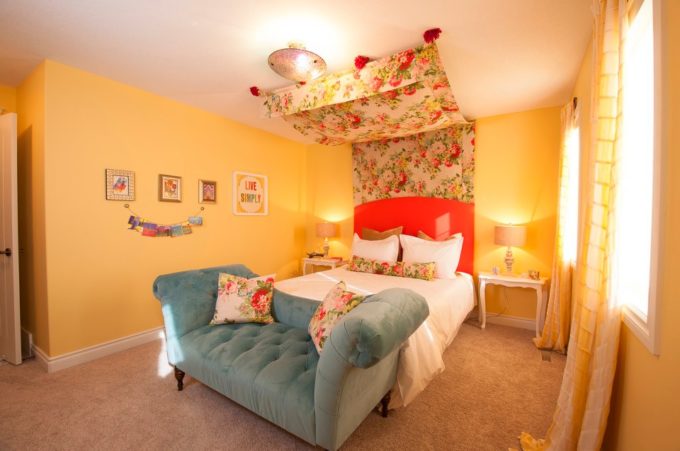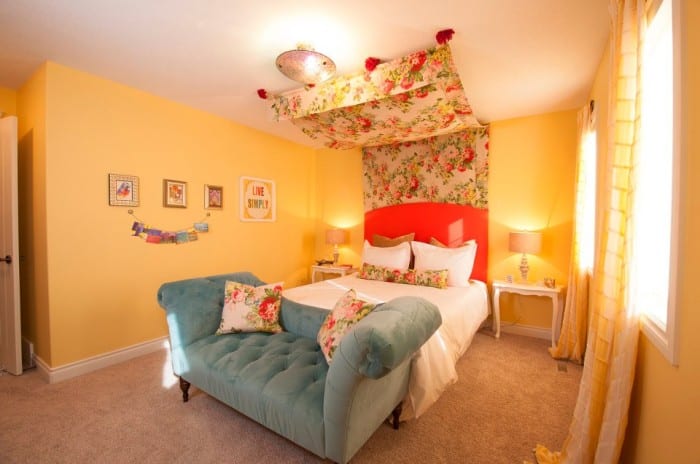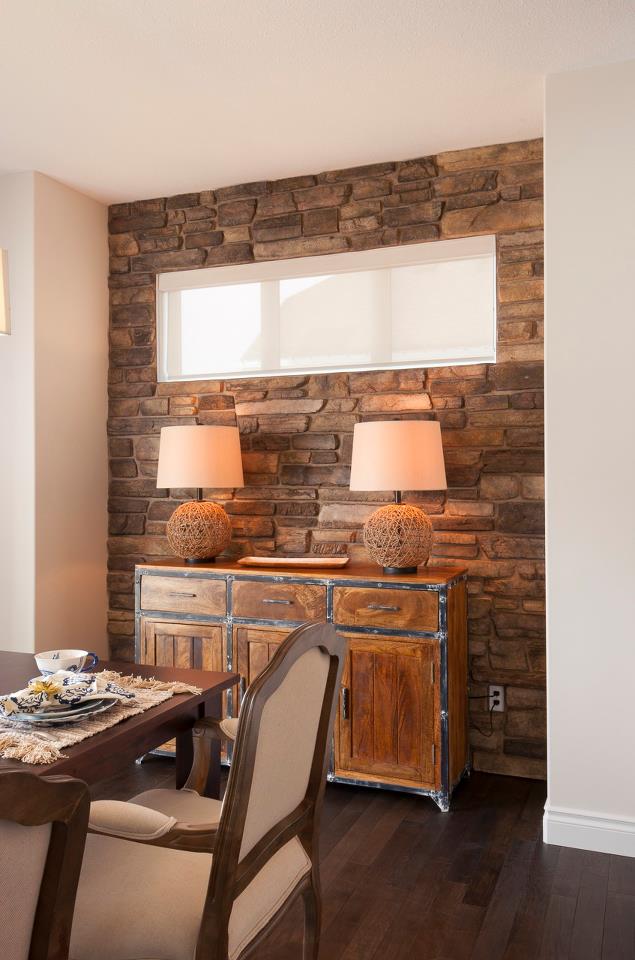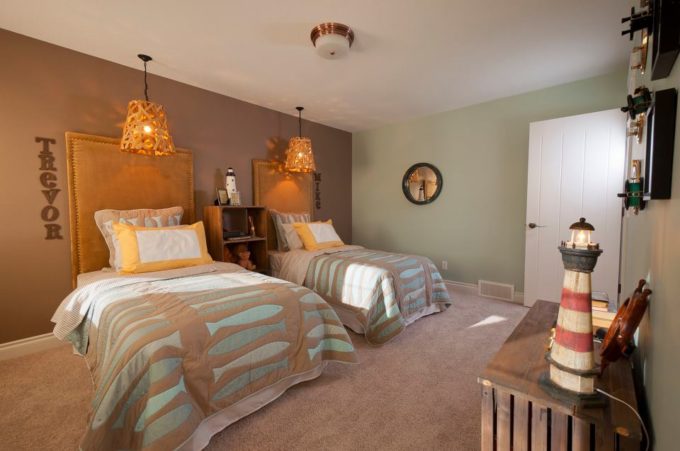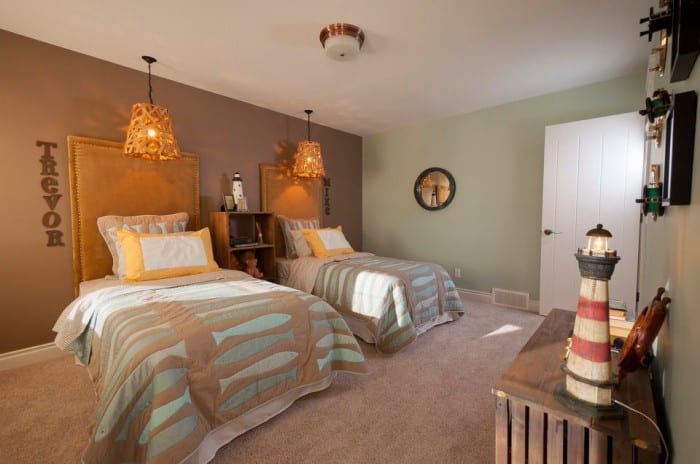 I love that the kids bedroom is large enough to hold 2 beds and still have room on either side. Trust me when I tell you that it is hard to find a room big enough for this. As a mom of twins I can tell you, rooms are not that large anymore.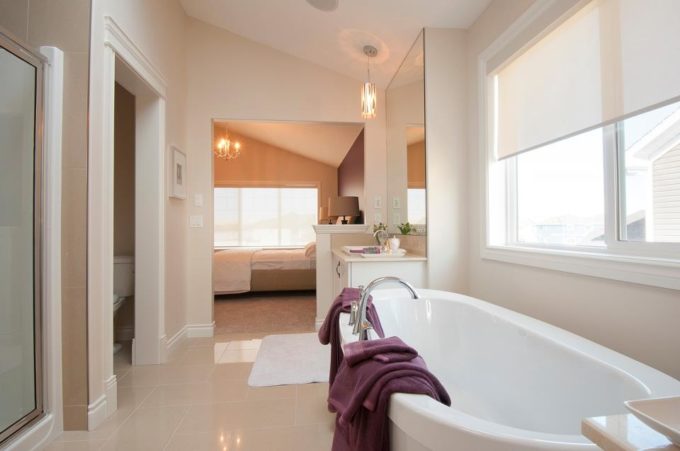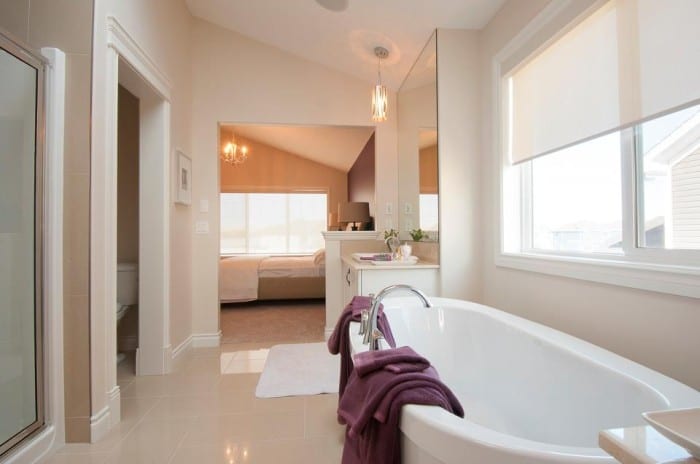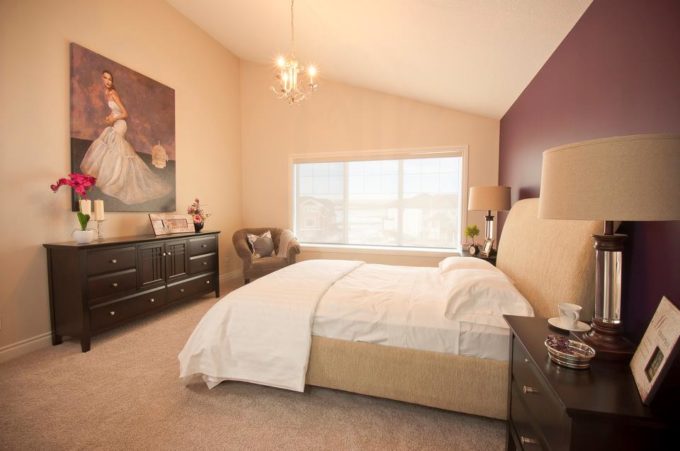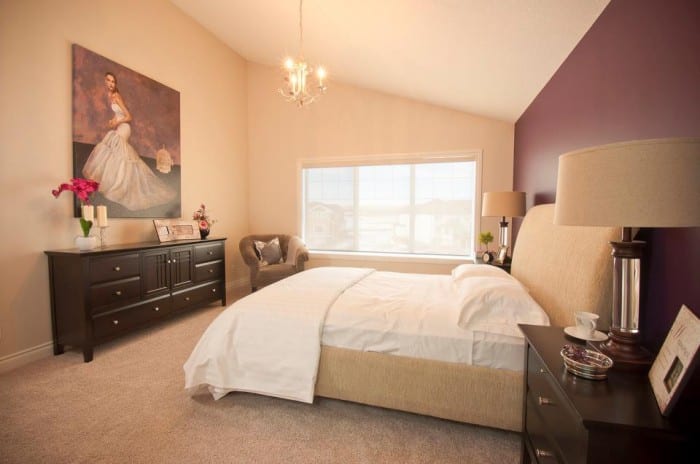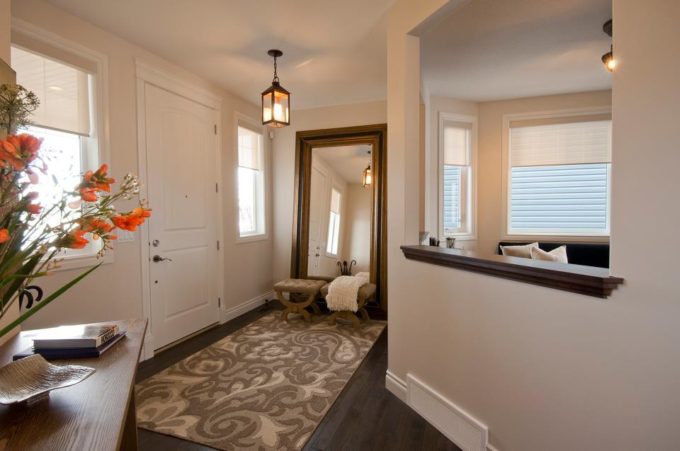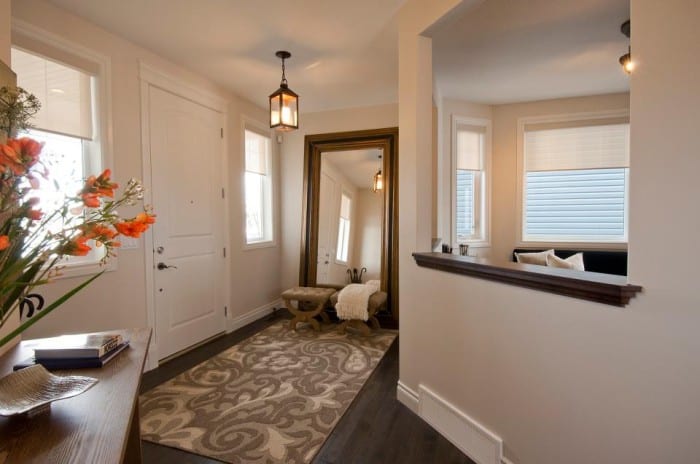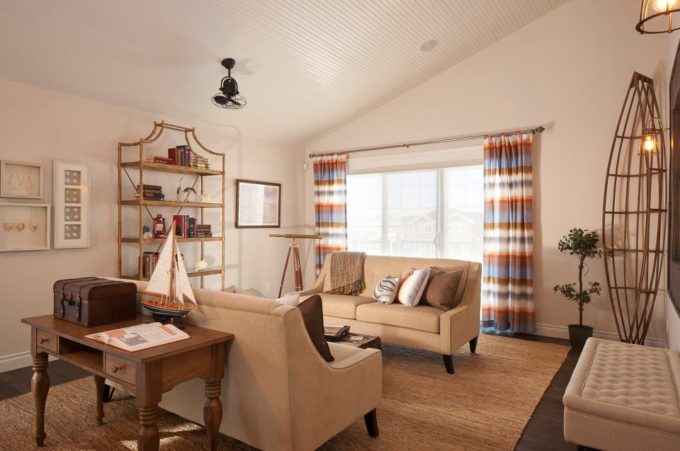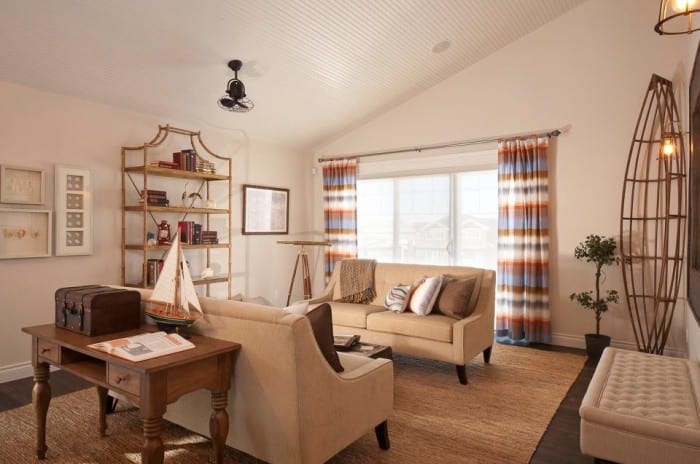 I love this bonus room because it has a pop of subtle color. Its not rainbow, but its not ALL brown. I would love to see a bit more color on the sofas or rug, but I love the hardwood floors in here. It makes the room feel like a real part of the house, rather than a play room to stash toys and preschool decor. Again, the vaulted ceilings with the planks are my favorite upgrade you can add to a new construction home. That and air conditioners.
Happy House Hunting!