Now that school is back in session and routines are getting underway, its time for us to work on the projects that have been piling up on our to-do lists! For me, it has been a dining table and chairs that I have been itching to paint for a long time.
This dining set has been in my moms house for as long as I can remember, and I have always loved its classic lines and shapes. A few months back we reupholstered the seats in a fun cream and brown houndstooth patterned fabric. The dining chairs looked so much more current, but they were screaming for a paint job.
I can't find the pictures of the chairs before I reupholstered them, but this is pretty similar to what they looked like: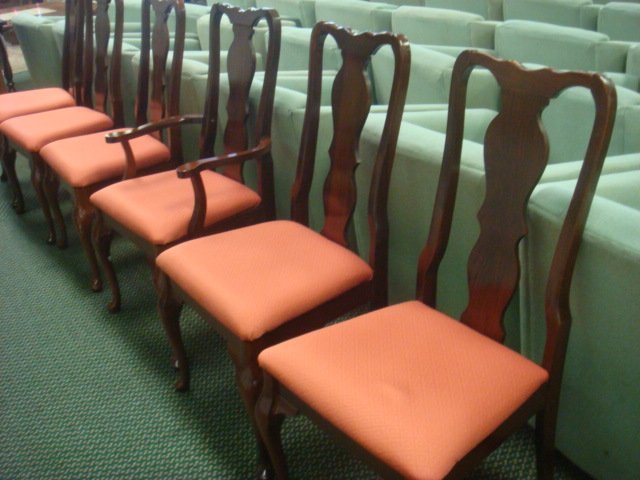 Here is the chair post upholstery job, pre paint job: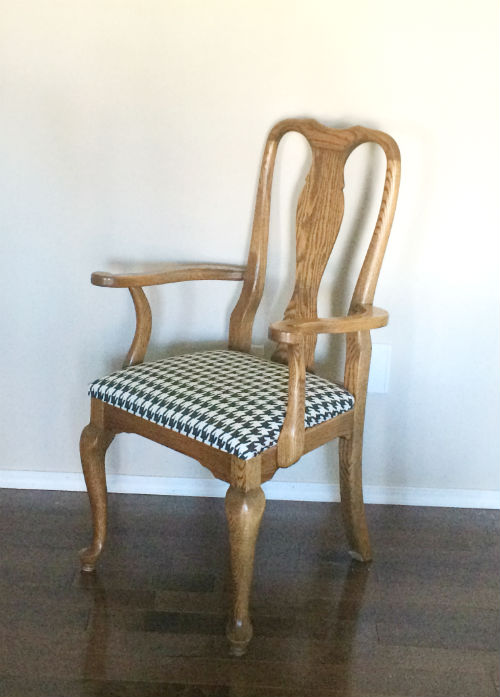 And here it is after! Now to finish the last touches on the remaining 5 chairs!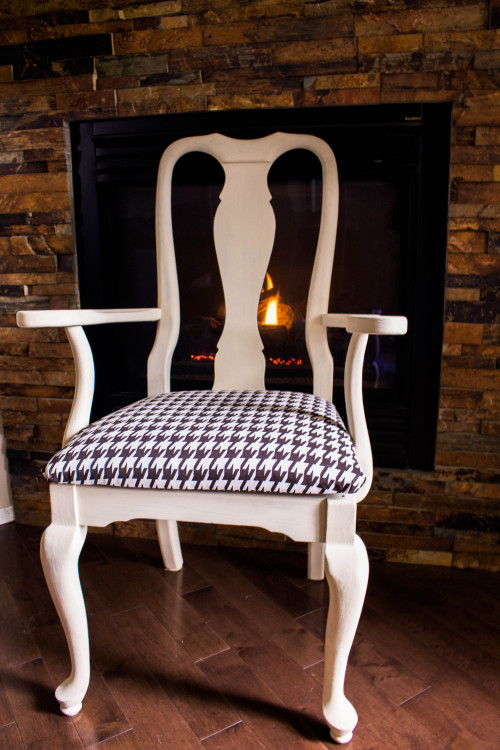 I am planning on tackling the dining table next, I just can't decide if I should paint the table top or leave it a stained wood? What would you do?
Products Used (all from Annie Sloan Chalk Paint™):
The Old White Chalk Paint™
Clear Soft Wax
Pure Bristle Brush
Lately I have had a few friends asking me about chalk paint™! A neighbor texted me because she googled Painted Piano and this blog came up! She ended up painting a piano in Napoleonic Blue and it looks stunning. Another friend painted her entire kitchen cabinets in Old White. If I can get pictures I can't wait to share them with you.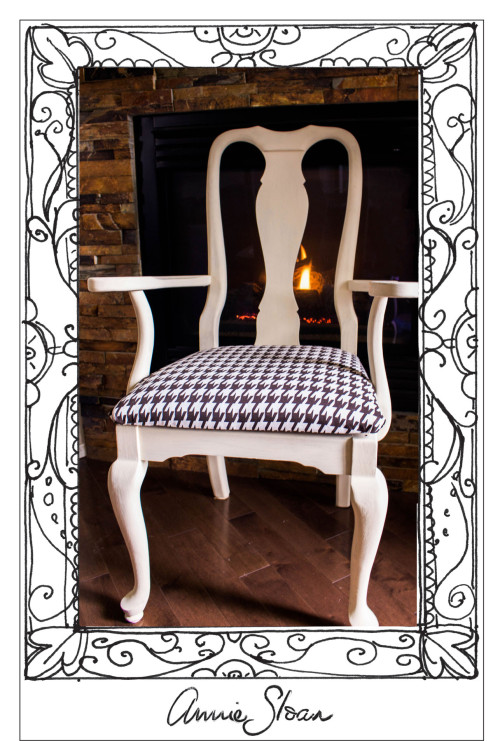 Now is your time to show off your projects! Annie Sloan has a new online gallery at http://mimo.anniesloan.com/ to share your projects, as well as on social media using the hashtag #MadeItMyOwn. Anyone who posts a picture is entered to win prizes such as Chalk Paint™ and signed books! The contest runs until September 30th, so get your pictures submitted now!
If you are looking for stockist (somewhere to buy the paint) you can find someone near you HERE.
*Update* Here is the chairs all painted in the dining room!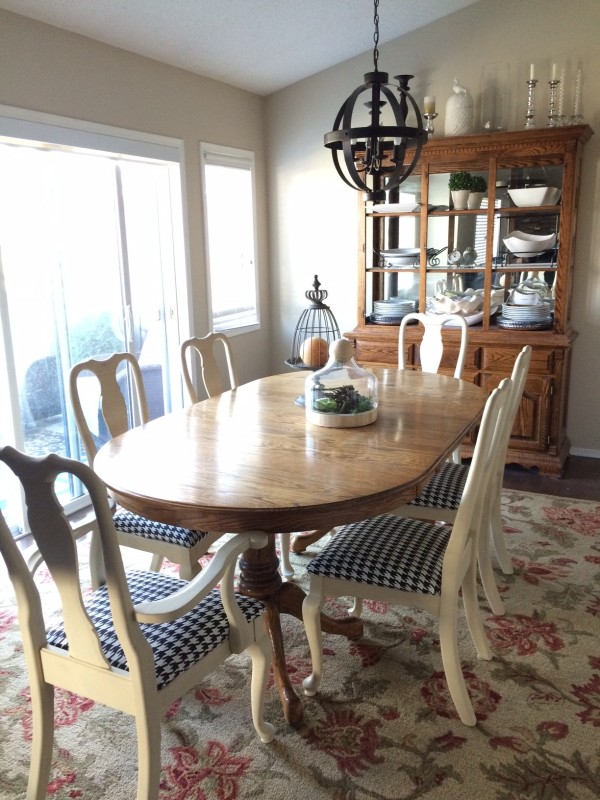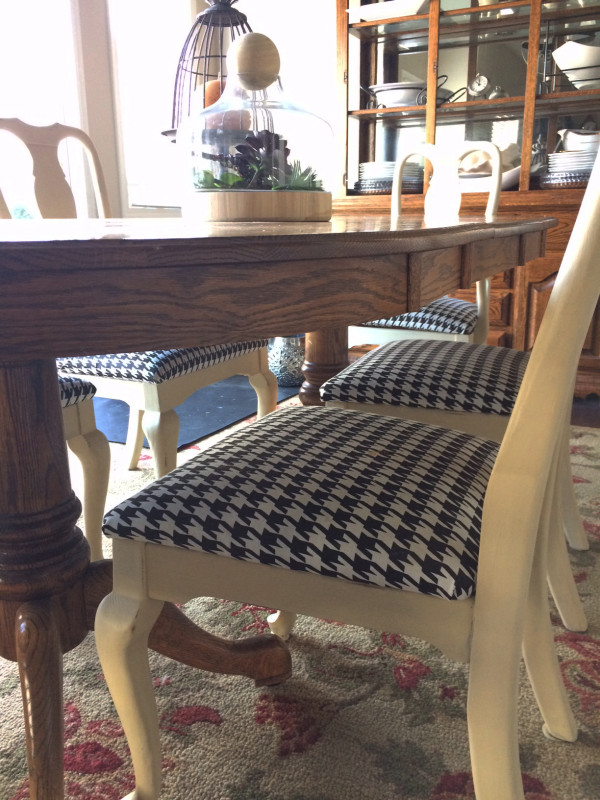 I love the different colors of table and chairs, but want to paint the hutch. What would you do? Leave it the wood stain? Paint it dark grey? Or the creamy white? I would love to hear your thoughts.