Oh Crochet projects, I love you. So much so that a few friends and I have been sharing our crochet projects on a new instagram account @crochettogether just for fun! I have been trying to find new types of projects to crochet because we do not need any more blankets or baby booties in our house. I always love to pursue the craft stores and see the projects that are already done as well as grab some of the free patterns. While there, I found this super cute crochet cable knit pillow and I loved it right away.
Crochet Chain Links Pillow
I used some mega bulky grey and white yarn at my local craft store and got to work! The pattern is really simple once you know how it goes together. It is basically just single crochets and chain stitches.With the bulky yarns it works up really fast. The chain stitches make a latter type pattern which you twist into the cable stitches.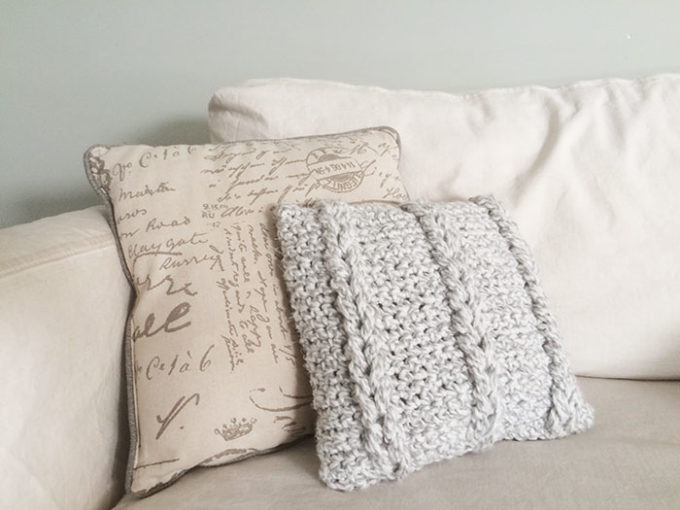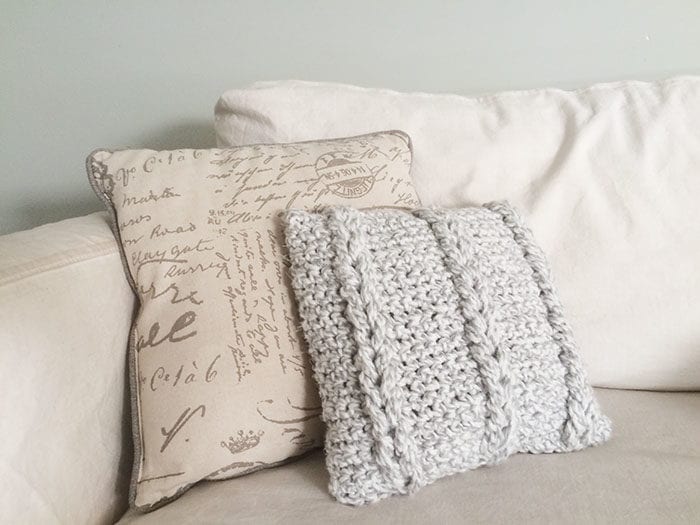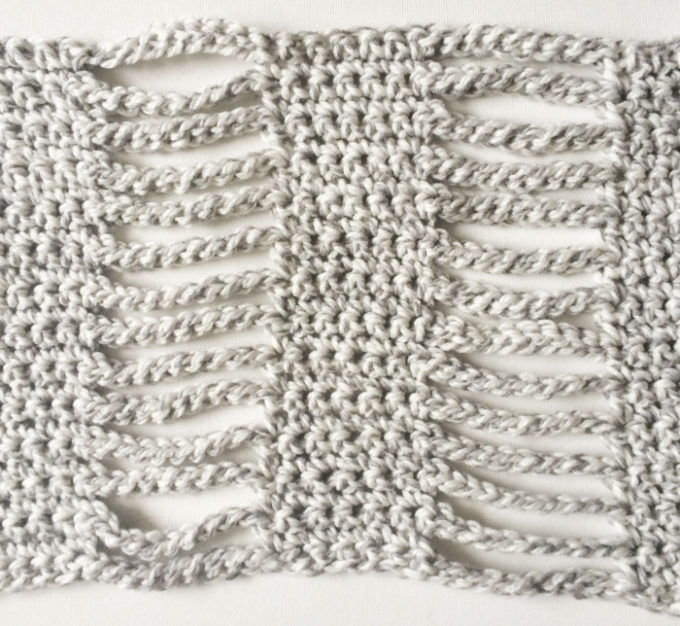 When you are first finished crocheting the pattern it will feel WAY too wide for your pillow, but once you twist the chained latter pieces, it shrinks big time.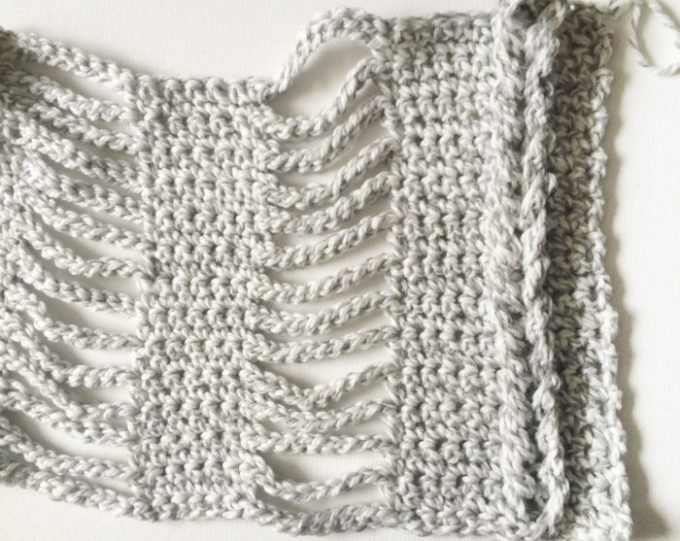 The Crochet Chain Links pattern is free! It can be found on yarnspirations here. There is also a very great video tutorial on The Crochet Crowd. I love the way this stitch blew my mind! It looks so cool and is SOOOOOO easy. I want to try this method again on a scarf or throw blanket (except I don't need any more! but I do WANT more!)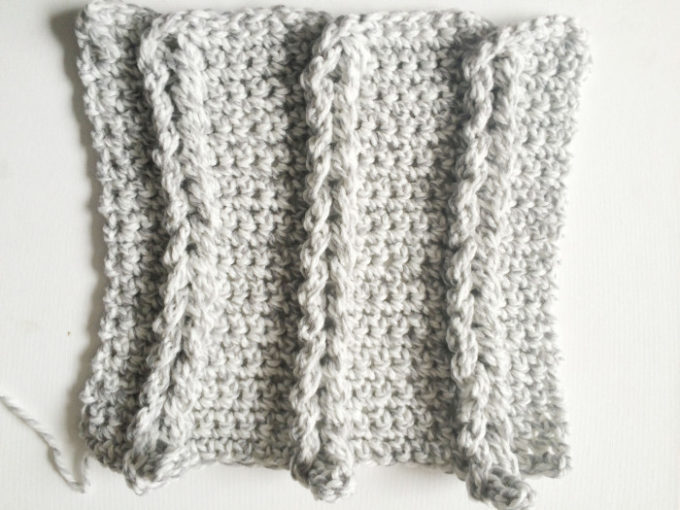 One other thing. I just made a front side to my pillow, and I regret it. If I were to do it again, I would make it twice as long and wrap it on both sides of the pillow, and hand stitch the sides together. The way I did it, I ended up trying to sew it to a fabric back but it looked all wonky, so I settled with hand stitching it onto a basic pillow cover. It looks good, but it could be better. Oh well, you live and you learn, right?