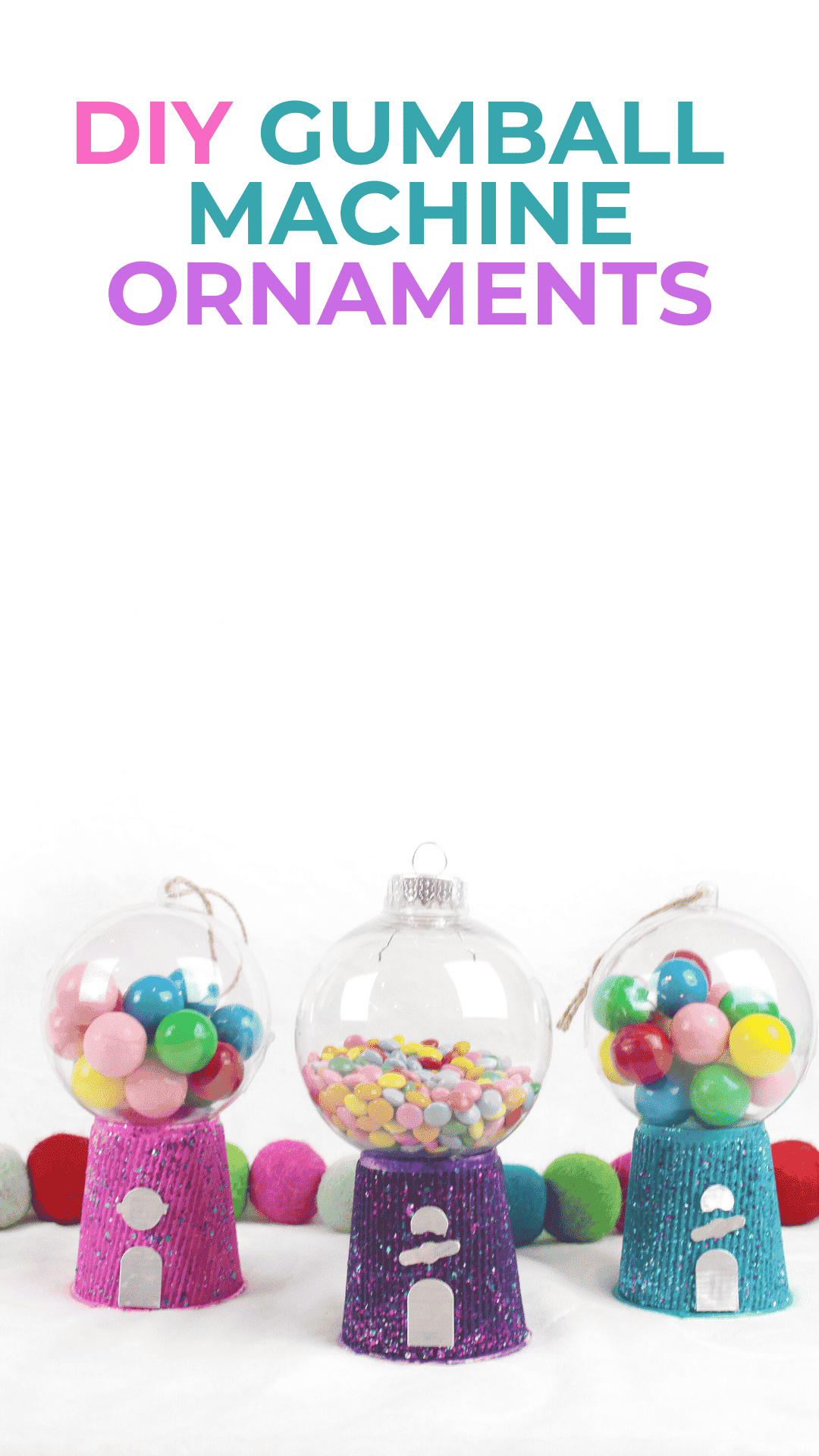 DIY GUMBALL MACHINE ORNAMENT
Who doesn't love a mini gumball machine? Even better in bright colors as mini ornaments! These are so easy to make, the kids can make their own, and can easily hand on the tree or be grouped together on a table for some fun Christmas decor.
Our house has become obsessed with DIY mini gumball machines. My son learned how to make a functioning machine that dispenses skittles or gumballs stored in a clear ornament and I thought it would be fun to make them in all sorts of fun and bright colors as Christmas Ornaments. For this DIY ornament I decided to skip the dispensing part and just make a cute looking ornament.
Line up these pretty gumballs on a mantle, piano or dinner table for a whimsical and colorful party table. The more the merrier!
Supplies Needed for DIY Gumball Machine Ornament:
Gumballs
Espresso sized cups
Clear plastic fillable Christmas ornament (these are easiest to use)
Deco art paint in bright colors and coordinating glitter paint
tape
hot glue fun
Metallic cardstock
Design Space file for dial – or cut out your own shapes for the base.
Instructions
Paint the cups with craft paint. I used deco art paints in colors Calypso Blue, Milky Way Blue (glitter), Dioxane Purple, Ultraviolet (glitter), Bright Pink, and Clear Ice Commet (glitter). I used two coats of the solid paint to cover the pattern on the cups. Yours might not need as many, depending on the cups you use.
Cut an x in the bottom of the ornament so the ornament can sit flat inside.
Fill the ornament with candy of choice – I had to use the ornaments that opened completely for the bigger gum balls, but the typical clear ornament with a silver prong in the top would work for smaller candies like M&Ms or skittles.
Glue filled ornament to painted cup.
Cut the dial design out of cardstock. I used a brushed metal paper and cut it out on my Cricut. (my design file is here)
Glue the dial pieces onto the cup.
Hang on your tree and enjoy!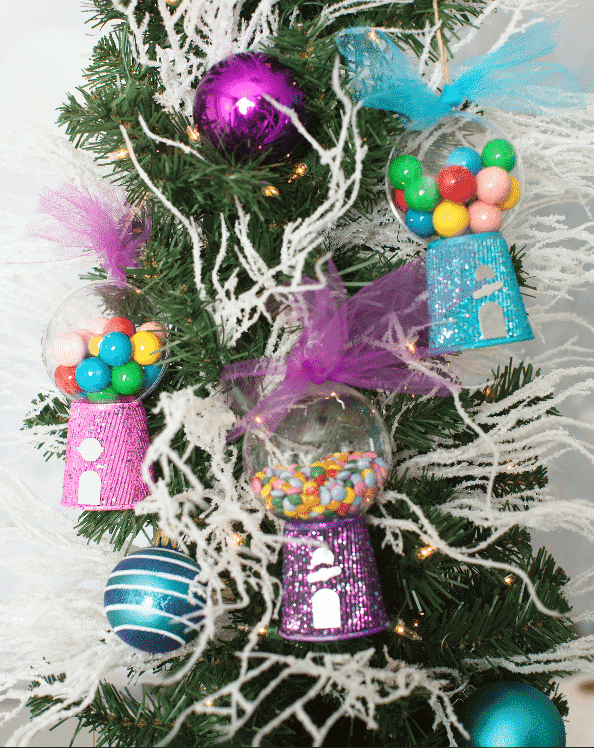 Glitter tip: to avoid the ever giving gift of glitter all over the place, I like using products that already have glitter inside them. This glitter paint from Deco Arts has chunky glitter inside, so it covers well and is locked in for no glitter messes!
I am sharing this project as part of Craft Lightnings glitter week! Be sure to check out all the fun projects there.