I am not sure if calling this a house tour is wholly appropriate, but I wanted to start doing a better job of documenting my house on the holidays. It may not be magazine worthy, but its fun to remember what the house looks like at different times of the year.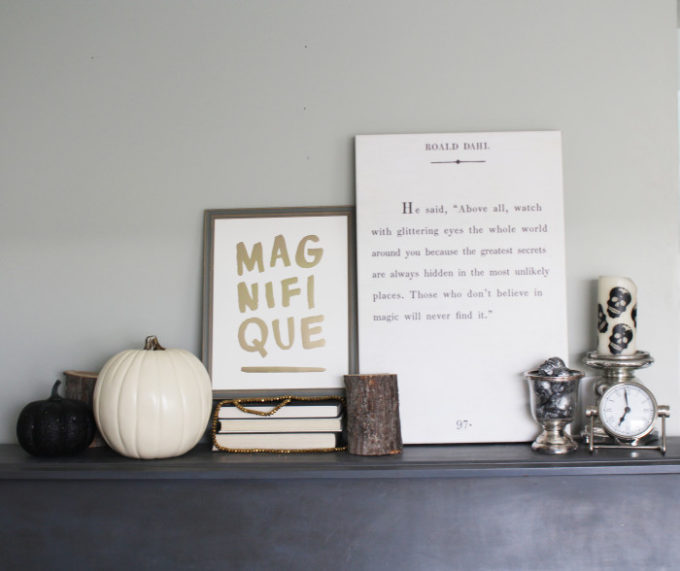 My piano is a simple place to add a vignette to, and I love how simple it is. My DIY quote print, some faux pumpkins, plastic skulls in a container, a skeleton candle I made with my Cricut last year, and stacks of vintage books are always my favorite.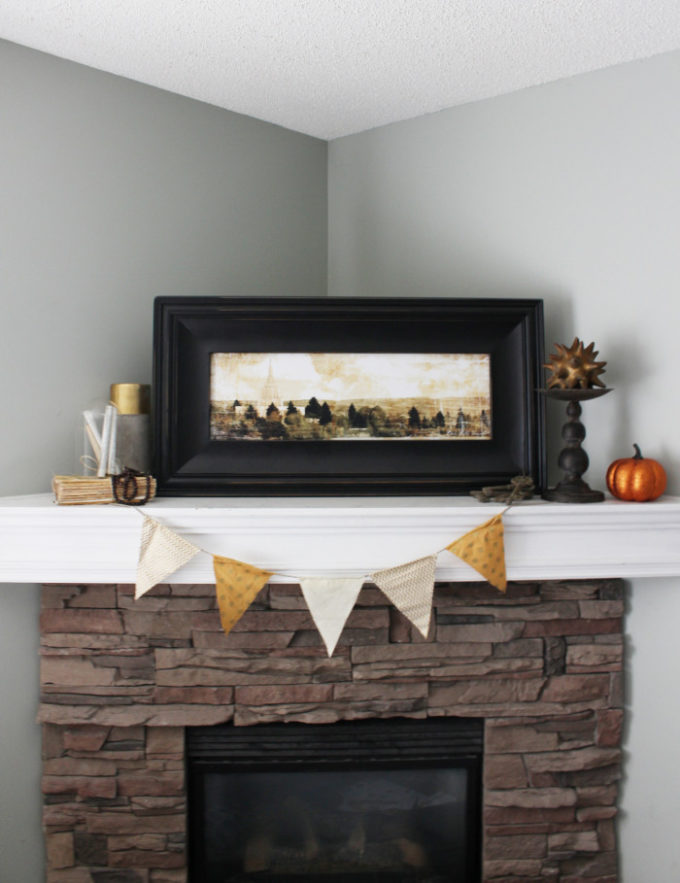 The fireplace mantle. An awkward space because of the annoying corner fireplace with the weird recessed corner behind it. More vintage stacked books, rolled book pages in a bell jar, and a diy fabric banner are as festive as it gets around here!
Fall is a fun time, but I like to keep it simple. Christmas is the big show around here! I can't wait to get started on decorating for the next season!
Does anyone else decorate for fall? Or is it just an in between season? Do you do something different for fall and Halloween?