Who doesn't love flowers? Simply print out these floral cupcake toppers and add them to store bought (or homemade) cupcakes and you are ready to party.
PRINTABLE FLORAL CUPCAKE TOPPERS
It is getting closer and closer to spring and I am happily awaiting the days that my flowers start to appear. There is just something hopeful and exciting about flowers that remind me of brighter days to come.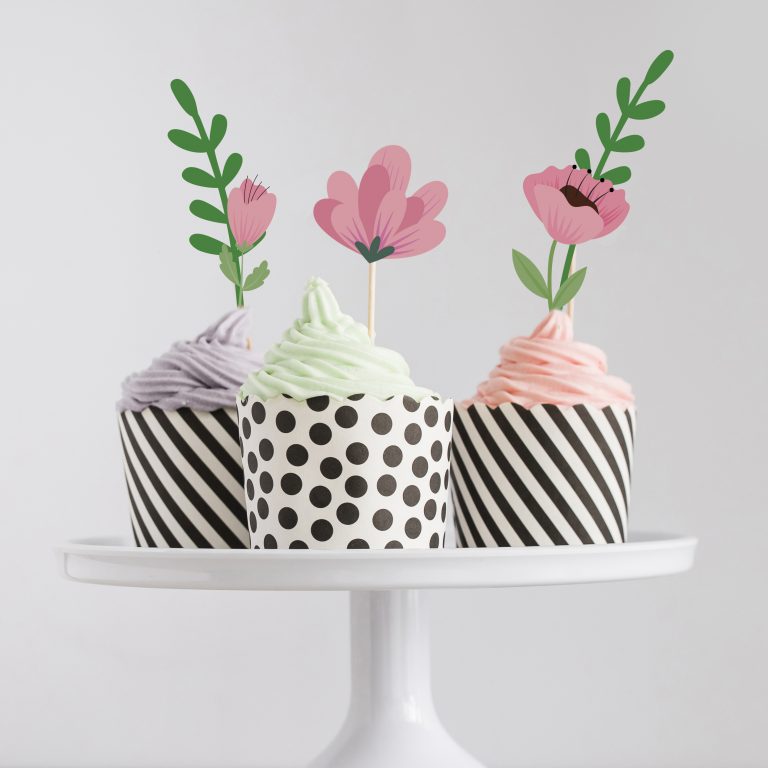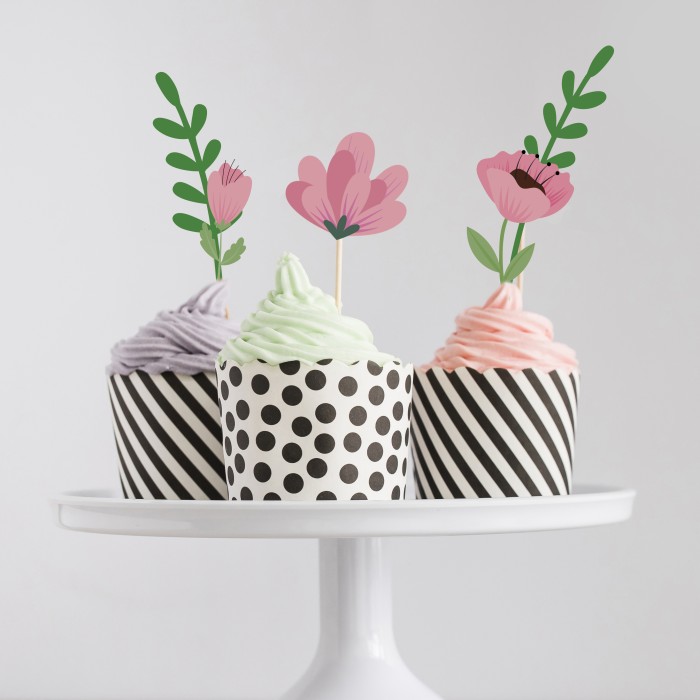 With mothers day coming up, or any occasion really, I thought it would be fun to add some floral touches to the day. The more flowers the better, and I right?
Be creative and arrange the flowers in different groupings and put your own creative touches to it!
MATERIALS NEEDED TO MAKE YOUR OWN FLORAL CUPCAKE TOPPERS:
Free printable cupcake toppers (enter your email at the very end of this post and I will send it straight to your inbox).
Sccisors / craft knife / cutting machine
toothpicks
tape
How to assemble your cupcake toppers:
Download and print the cupcake topper template (available at the very end of this post – just enter your email and I will send it to you)
Print the flowers onto white cardstock
Cut out the designs in whichever way you are comfortable. Scissors work, a craft knife is better, and a cutting machine like a Cricut or Silhouette work ever better!
Decide on how you would like everything arranged, tape and groupings together.
Tape the pieces onto a toothpick
Take a picture to remember your beautiful creation!
Looking for more printable party decor?
Check out cute birthday cake banner.
Want to save this idea for later? I would love it if you would pin it or share it with a friend.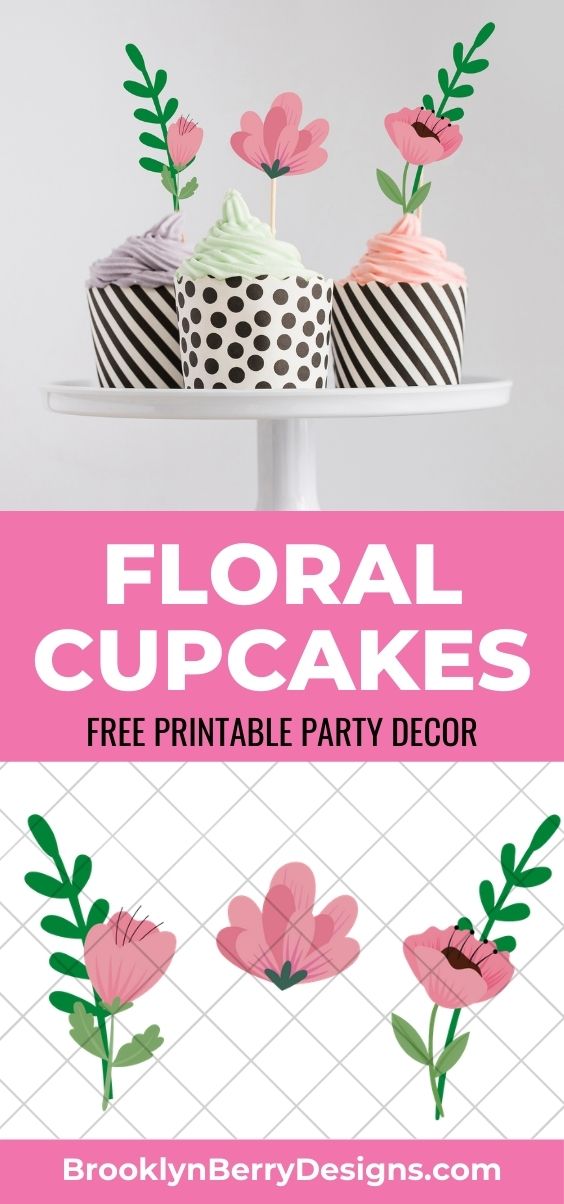 As part of our #totallyfreeprintable group we are all sharing free printables for parties. From cards, decor, games, and more there are so many great designs to choose from.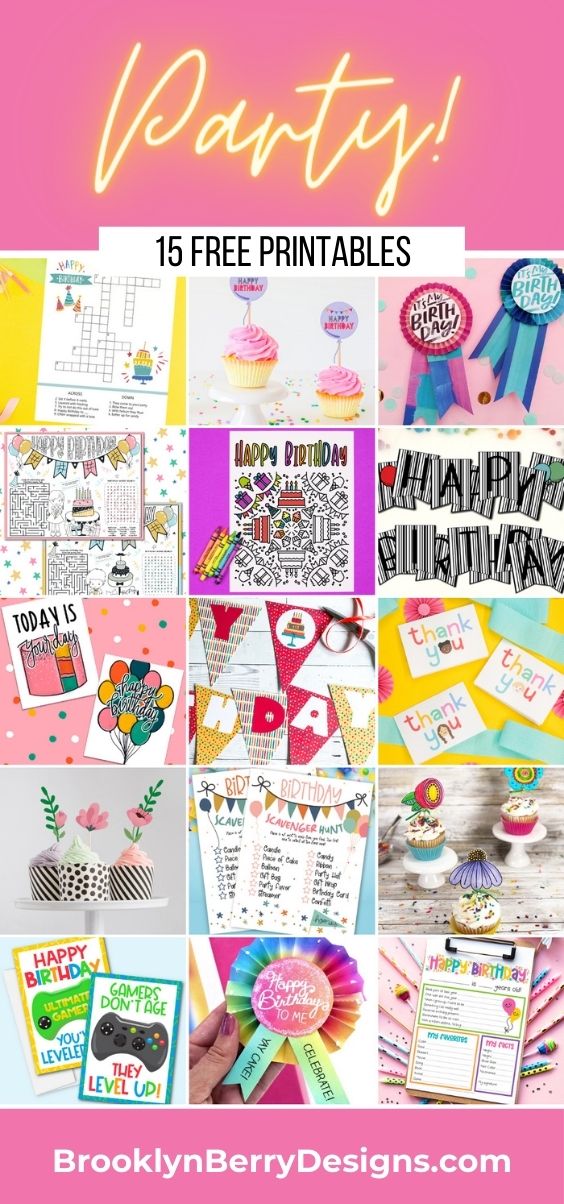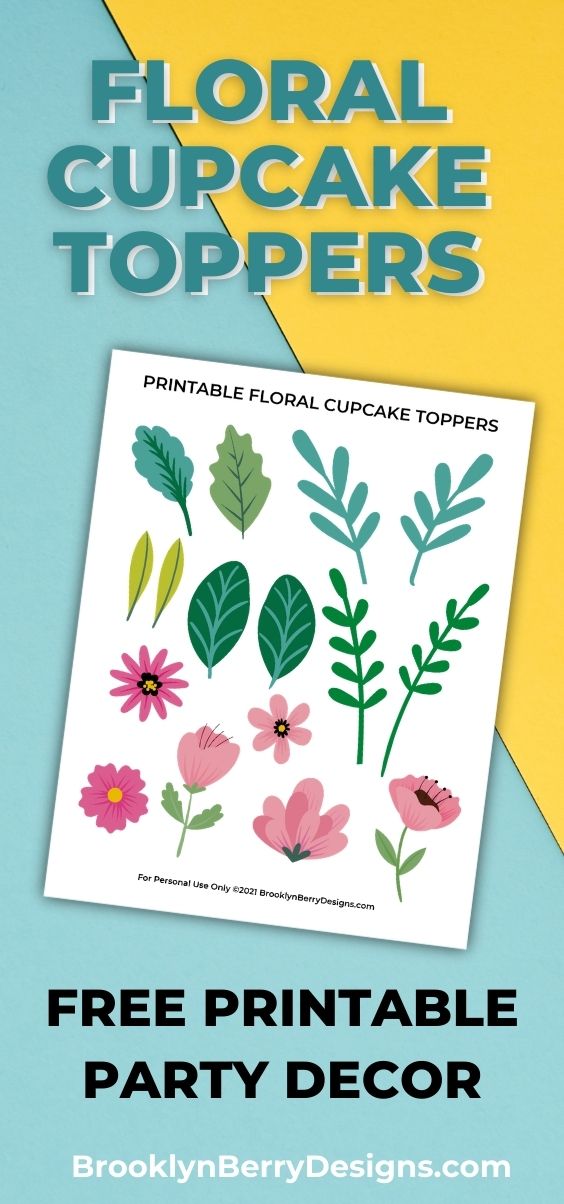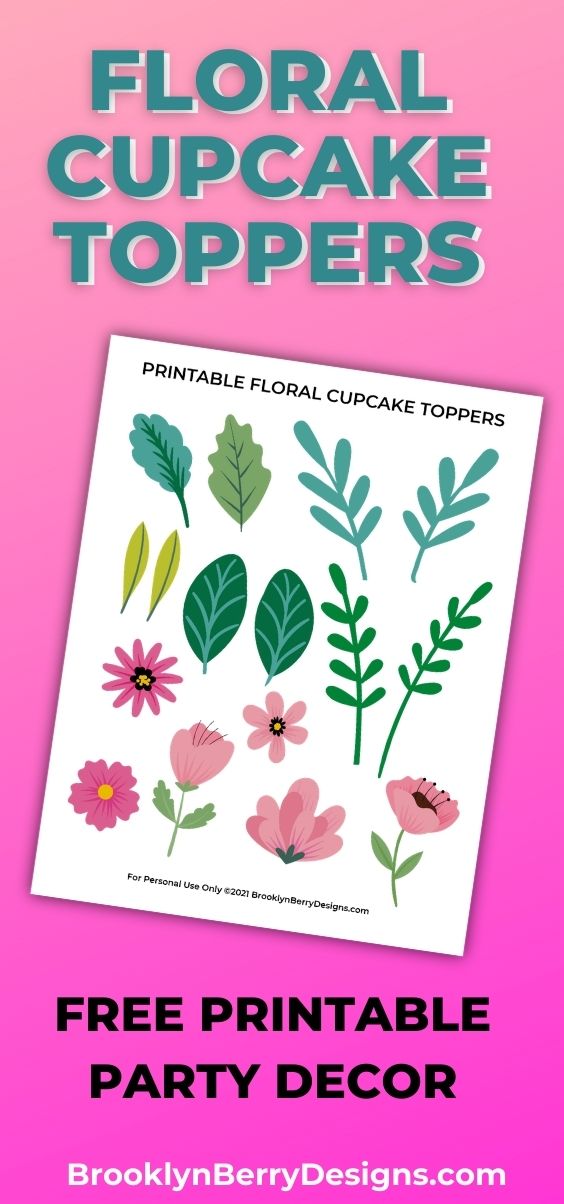 Looking For A Crafty Friend?