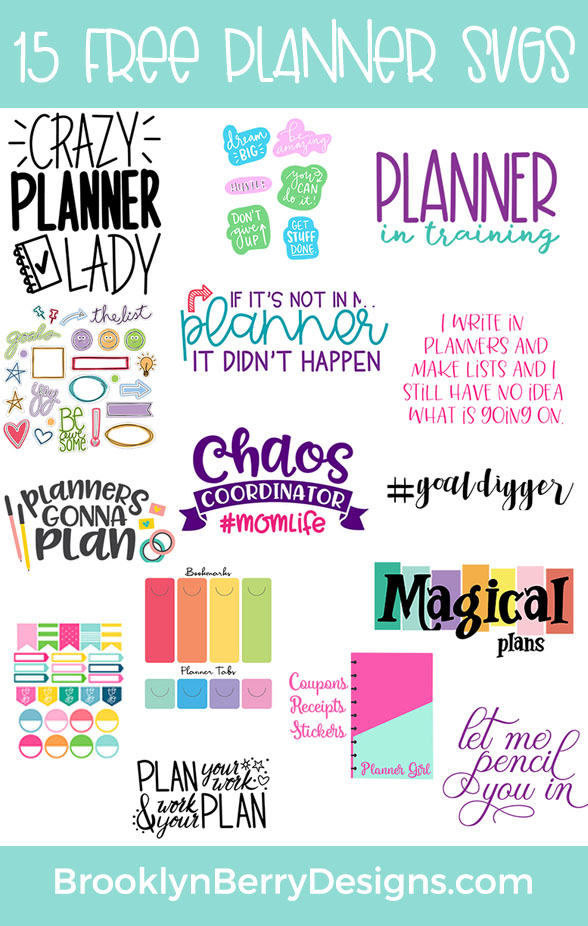 Customize your planner with these free printable planner stickers! I will show you how to customize these to exactly fit whichever planner you use. Don't forget to read to the end to download the free svg file as well as 15 others for this months #totallyfreesvg group!
What kind of planner are you? Do you use just your phone or do you use a paper and pen type of planner as well? For me, my iphone calendar tends to delete things. It has been so frustrating, but often times I can pull up the past months on my gmail calendar if I want to remember when my last dentist appointment was or any other detail of my life I can't recall quickly. I trusted my phone calendar only to end up back with a paper planner.
Paper Planners Vs Phone Calendars
Paper planners work double and triple duty as a to-do list, memory book, and calendar all in one. My favorite accessory that makes planning so fun is stickers. I love to make my own stickers and customize them to whatever I need that week.
Make Your Own Planner Stickers
Do you want to easily make your own planner stickers? I made a set to share with you and best of all, you can add whatever details you want to them! Look at these bright free planner stickers I made!
Planner stickers
Colorful pennant flags in bright colors will make anything you want to remember visually stand out. Flag stickers can be written on for whatever you need. Flag stickers with to-do written on them make prioritizing your task list more fun! The circle stickers can be used for appointments – write what the appointment is on top and the time at the bottom!
Customize Your Planner Stickers
Because the files are SVG's and not just flat images, you can customize them. If you want to add a $ for pay days or track bill due dates, you can do that! Just add text and flatten the image! You can also cut out every planner sticker from vinyl, paper, cardstock, or use as a print then cut on sticker paper!
If you love planners, check out these posts.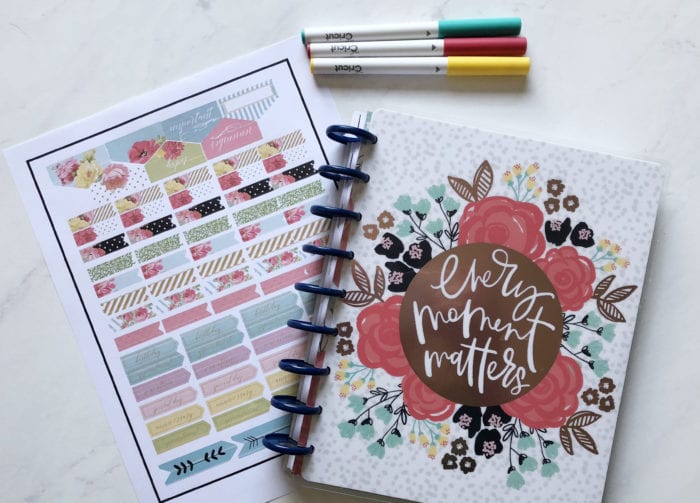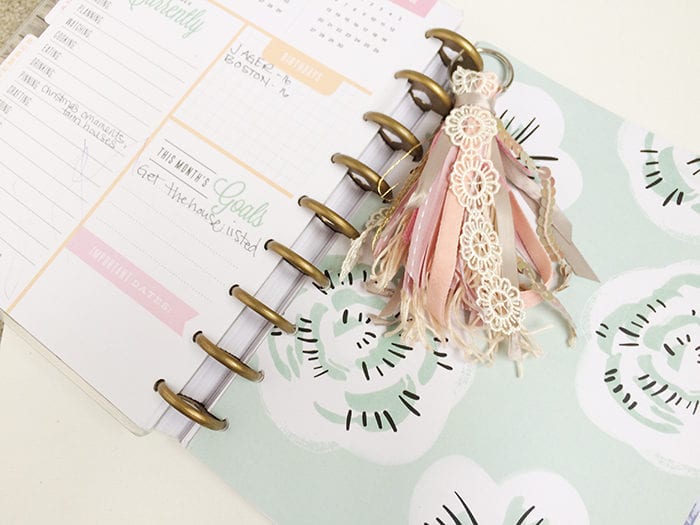 Get 21 free printable planner stickers
More Free Planner SVG Files
Please click each link to head to the site and blog post that contains the FREE SVG file. Each blog has its own slightly different way to download the files, but I can assure you that all of these designers offer quality and amazing SVG files! You'll definitely want to follow them!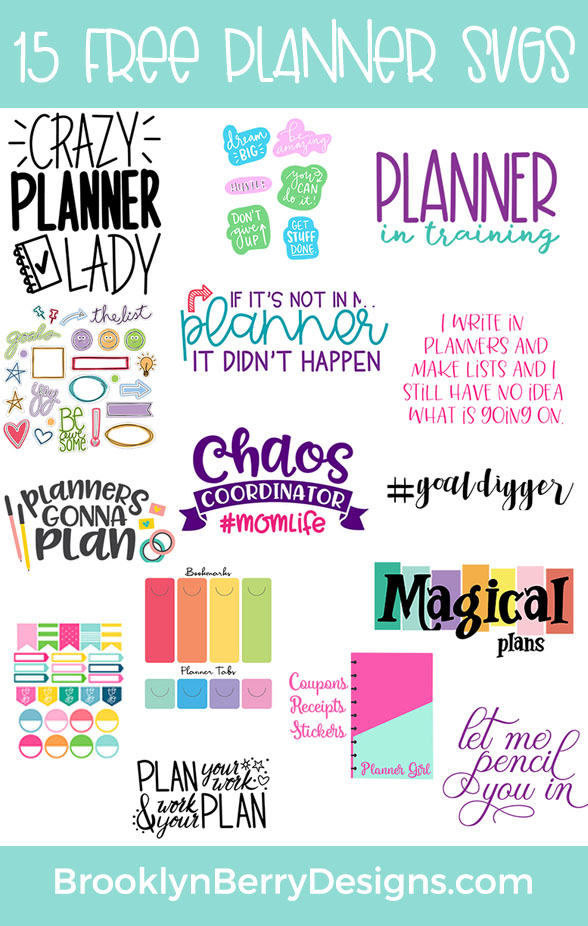 Pin this idea for later: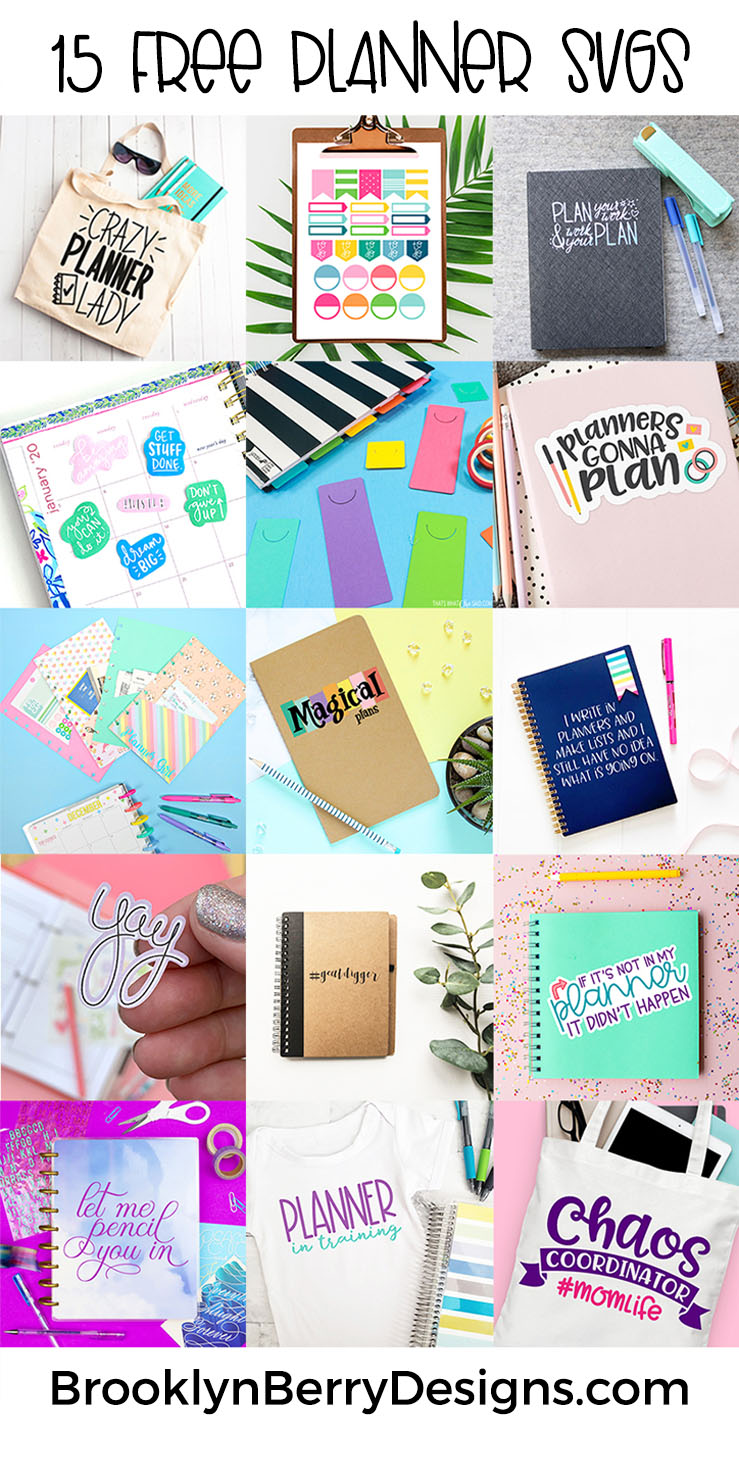 Looking For A Crafty Friend?

Free Planner Stickers Printable + SVG Cut File
SVG files are free for email subscribers! Enter your email and a DOWNLOAD HERE button will appear. Click that button and your file will open in google drive!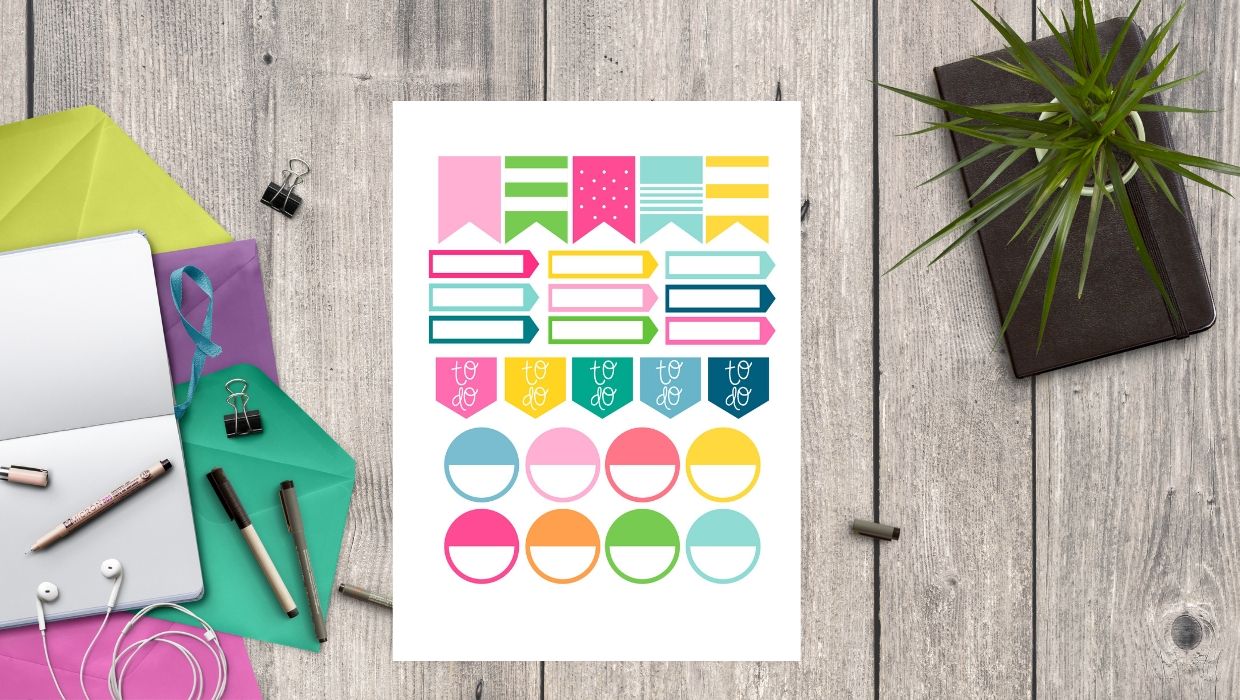 Instructions: the free svg file will open in a google drive file. You do not need to ask permission to edit the file, simply click the arrow pointing down image in the top right corner of the screen. This will download the image right to your computer. If you cannot see any icons in the top right corner, simply move your mouse to the corner and they will appear.