Are you looking for printable Christmas gift tags? These bright and colorful tags will be the cutest finishing touch on any present. Just print, cut, and put under your tree for all to admire!
When gift wrapping time comes around, I love how a gift tag adds a special touch to the appearance and make it feel special. (Rather than the old standby of writing a name on the paper with sharpie).
However, I never think to buy them or I assume I have some at home – that I can never seem to find. So I have embraced the free printable gift tags as a time, money, and sanity saver.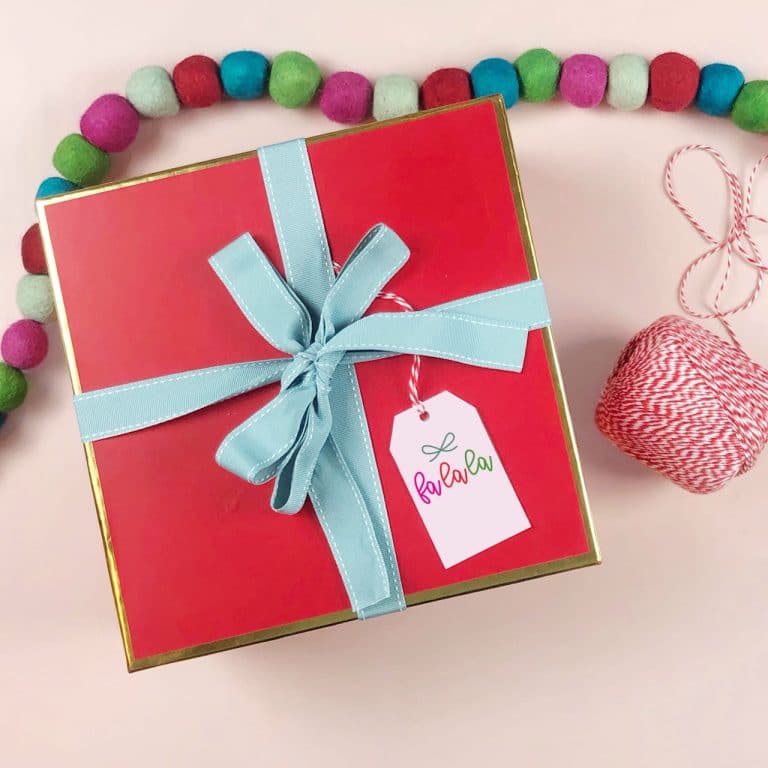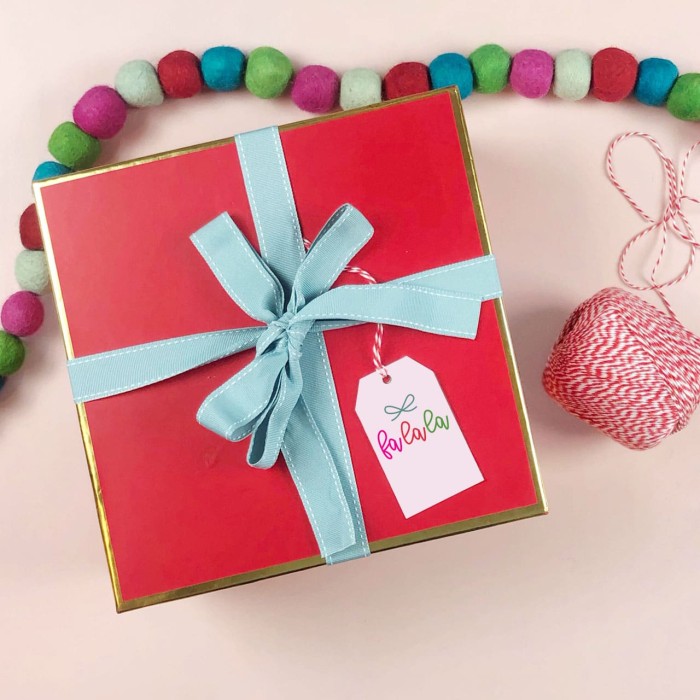 COLORFUL CHRISTMAS GIFT TAG
When I was designing these gift tags I fell in love with a non traditional color scheme. Pink, red, turquoise, green, colors that work for Christmas but a little bright fun update. These colorful, bright and fun gift tags are easy to use – just download and print the file (available at the end of this post), cut them out, punch a hole to tie on a string.
Looking for more printable Christmas gift tags? Check out my list of favorites here!
FREE PRINTABLE GIFT TAGS
Supplies needed
How to use and print these free printable Christmas gift tags
Download the PDF file below to your computer.
Open the PDF file in Adobe Reader.
Add a "from family name" if wanted.
Print on Cardstock. You can print at home or a copy shop.
Cut out the tags with scissors or paper cutter.
Punch a hole through the tags with a hole punch
Attach the twine or ribbon to the tag and tape to the gift with a bow!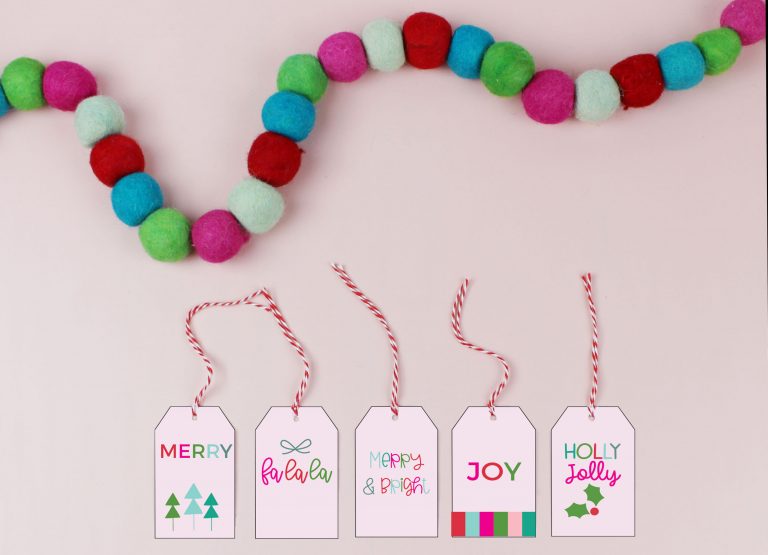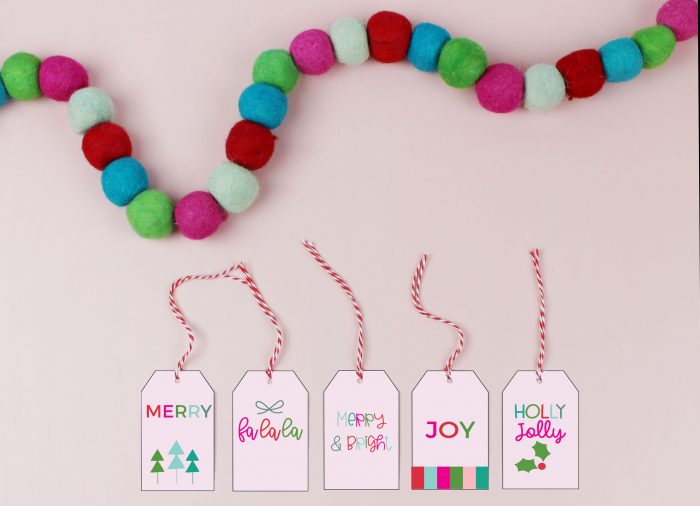 DON'T FORGET TO PIN THESE PRINTABLE GIFT TAGS FOR LATER!
Look for even more printable gift tags?
Printable Christmas gift tags make your holiday wrapping simple.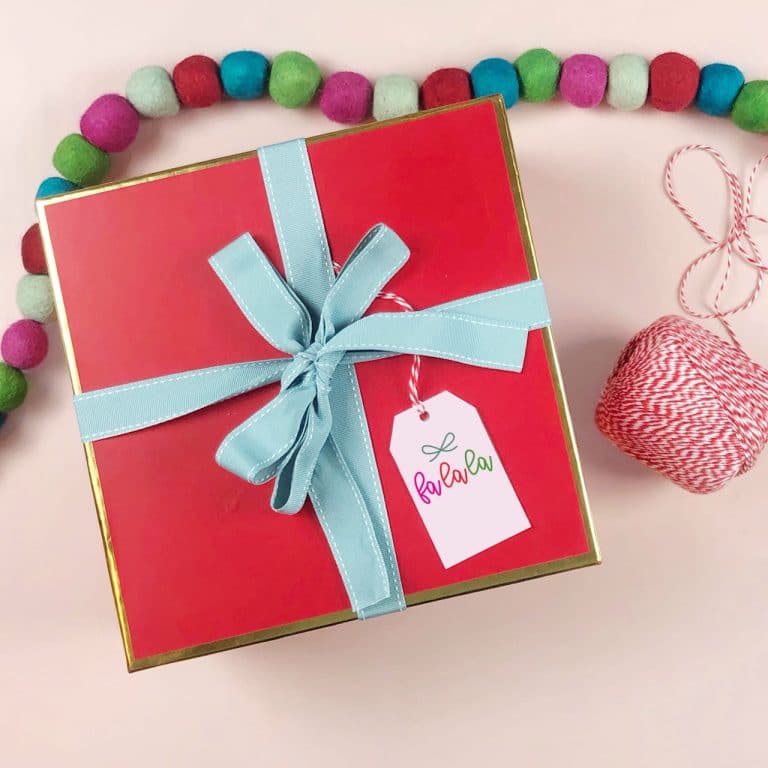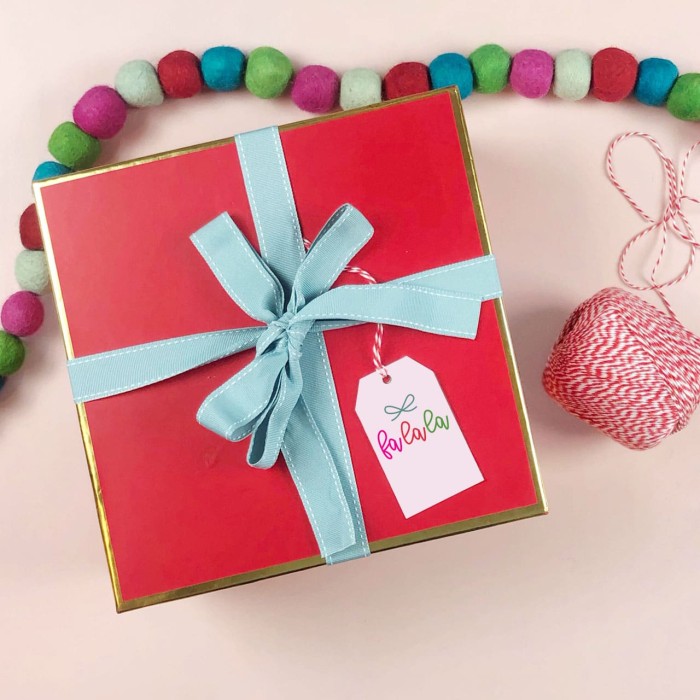 Free printable gift tags
Printable Christmas gift tags make your holiday wrapping simple. If you love bright colors and modern designs, you will love these Christmas gift tags that you can print at home!
Check It Out

DOWNLOAD PRINTABLE FILES HERE