The Ultimate Game Room
Where would the ultimate Dallas Cowboys fan want to watch the game – besides being there in person? I think any football fan would agree that the game room I am about to show you is the ultimate man cave for the most extreme Cowboys fan. Beyond the typical large tv screen and beer lights – this Dallas Cowboys man cave. I am lucky enough to know the biggest Cowboys fan known to man, and wanted to share his football room with you, because it is that amazing.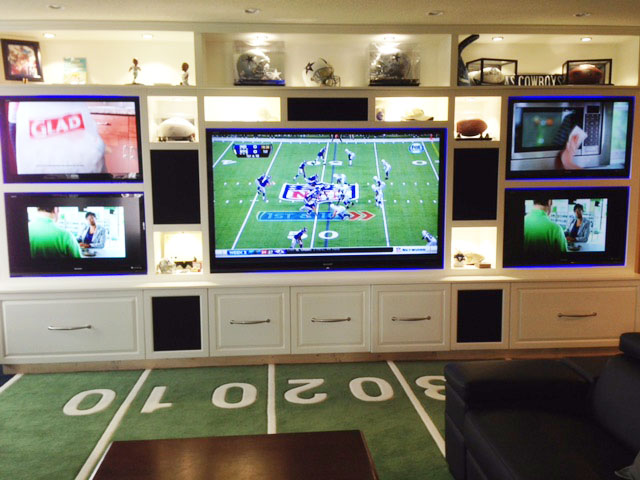 Well, obviously there needs to be a ton of tv screens. 5 screens allow everyone to catch a great view and watch different channels for the highlights or have another show on as well. The built in media cabinet also holds signed helmets, footballs, and other memorablia. Plus, signed jerseys from many different players.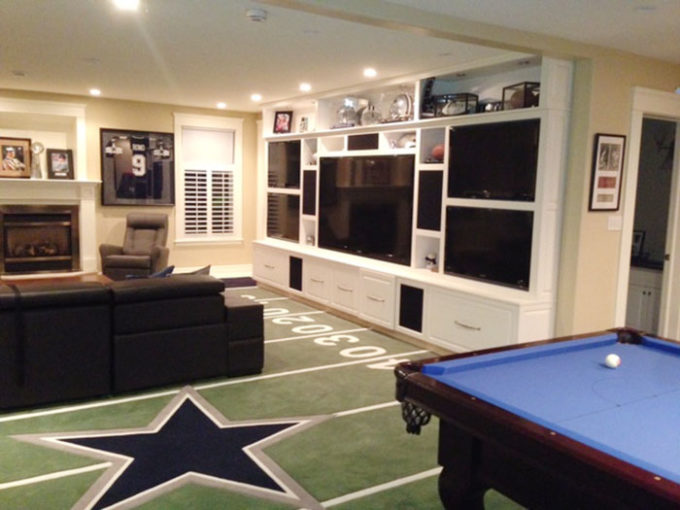 The carpet is custom made to look like a football field. It has the yard markings and even the Cowboys end zone. I can't even imagine how it hard it would be to custom cut out letters into carpet. What a fun and unique feature. I am sure not many people have ordered navy blue and green carpet in the last decade or two.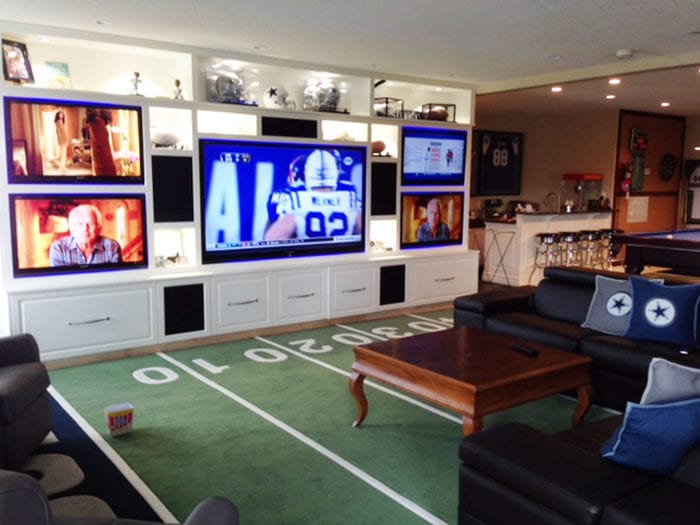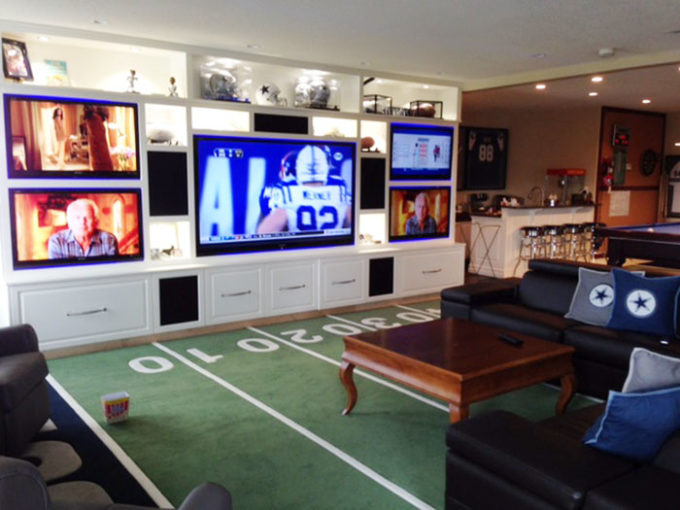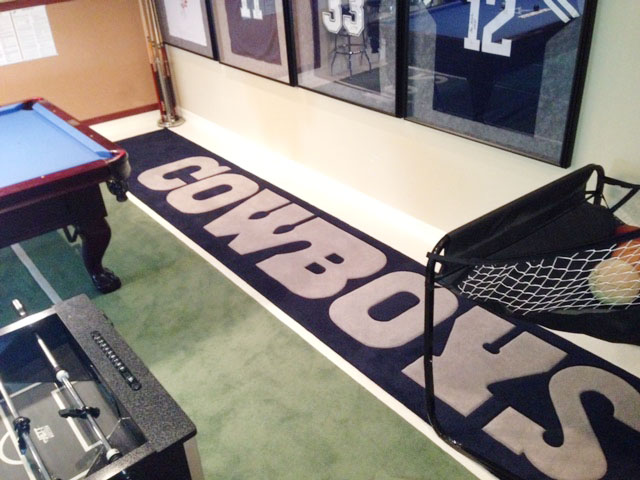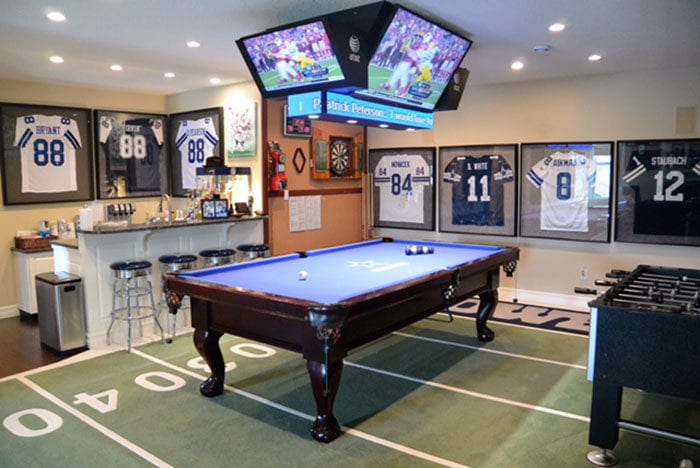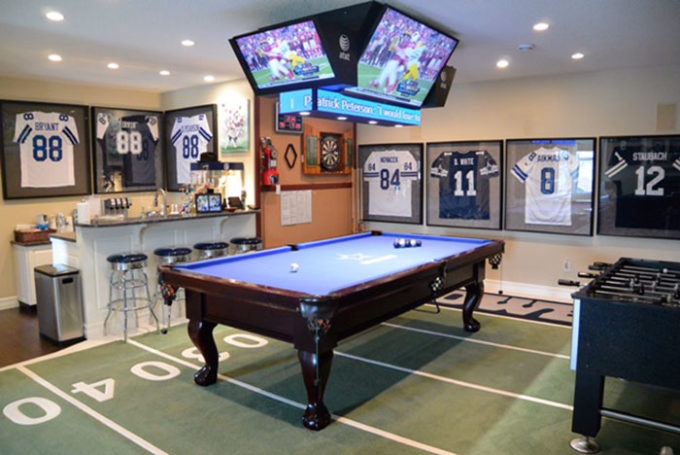 The opposite end of the room has the snack center – a pop fountain and syrup flavors to add in. Dirty diet coke anyone? Also, popcorn, snacks, and more games are all available. Play a game of pool without missing the game. Pool table, phoosball table, darts and basketball games make this room a complete blast to hang out in.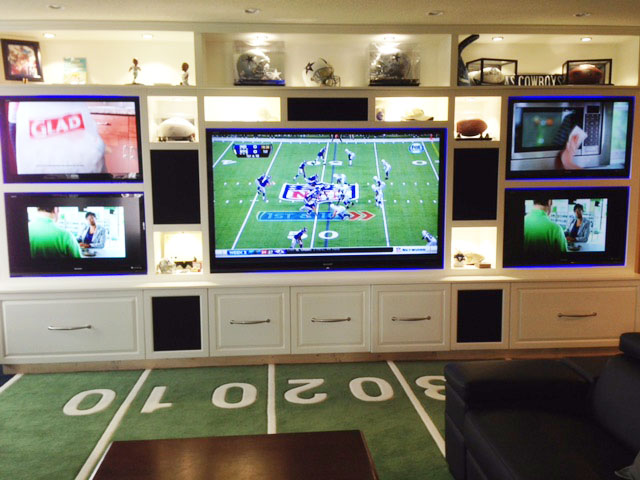 If you are looking to create your own game room – whatever team you cheer for, here is what you need.
The essentials to the ultimate game room:
Happy Game Time!