I think fall and Halloween decorations are so fun, and maybe because the bar is set pretty low. There are some simple crafts and things, but its not as expected and over the top like it is for other holidays (Christmas, I am looking at you) and I can pick up some dollar store items and the kids are thrilled. I love seeing front porch decorations and am amazed at the creativity everyone seems to have.
My friend Diana always has such great porch decorations, and she was willing to let me share hers with you all today.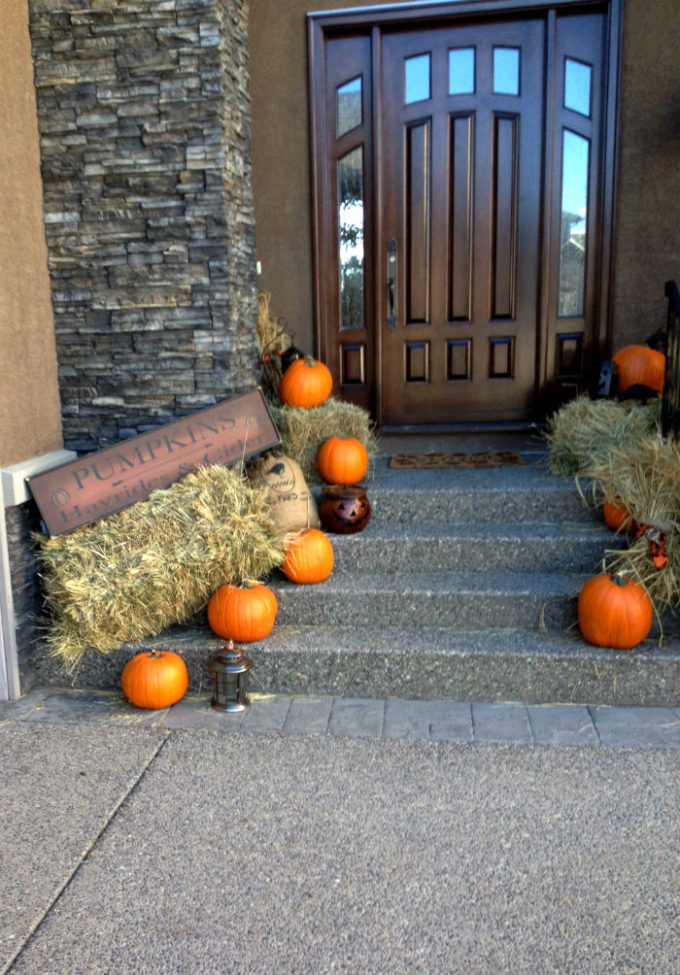 I love the hay bales – what an inexpensive wow factor! There are also lanterns and pumpkins scattered throughout. I love that is beautiful and well done, without being over the top. It is so cute that her kids even took their family photos here!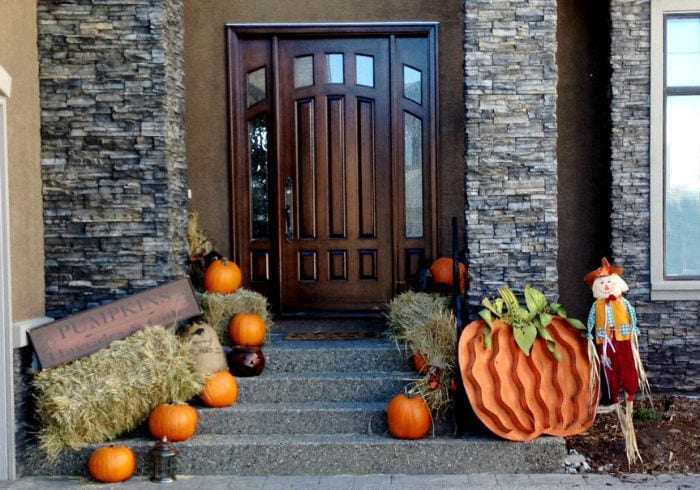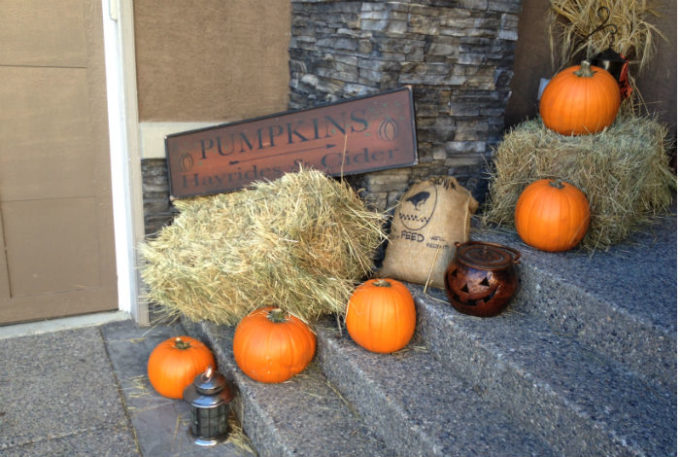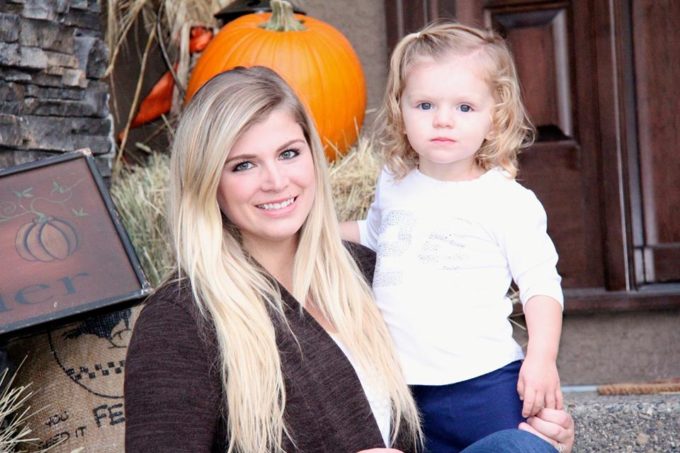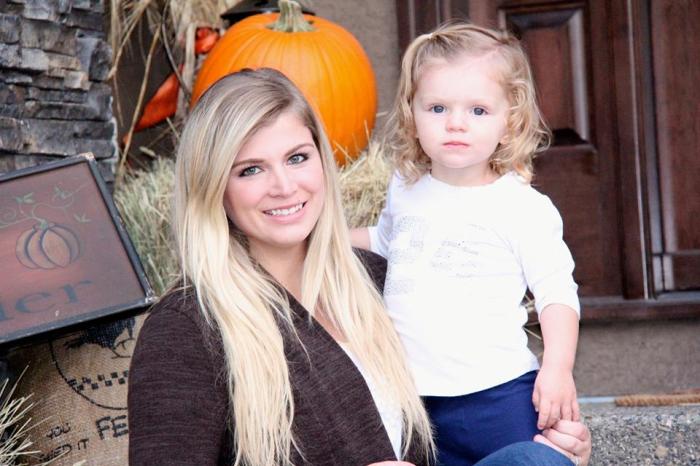 This is how I decorated my fireplace mantle for Halloween. Dollar section foam pumpkins, candle holder, and skull stacks. I threw some sugar skull stickers on a candle for the last hurrah. I also added a wood slice banner for thanksgiving, which you can see in the how-to post.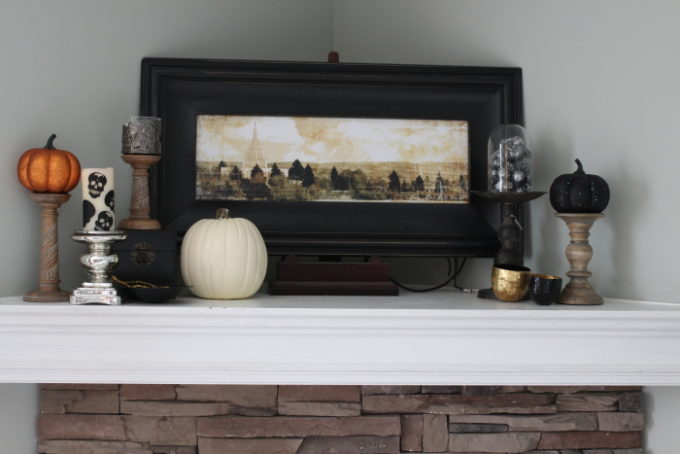 Do you have Halloween decor you love? I would love to see it, drop me a link in the comments!