Host backyard movie nights that will be remembered by the whole family for years to come with these tips.
Thinking of creative summer activities for kids can be challenging once the thrill of the first few weeks of summer is over. Whether hosting a 4th of July gathering or a summer birthday party, you can go as simple or elaborate as you like with a backyard movie night for the kids. It is much less expensive than taking a crowd to the movie theatre. Plus, you can embrace the comfort of your own seating, pillows and blankets. Better yet, there is the option to bring your own snacks.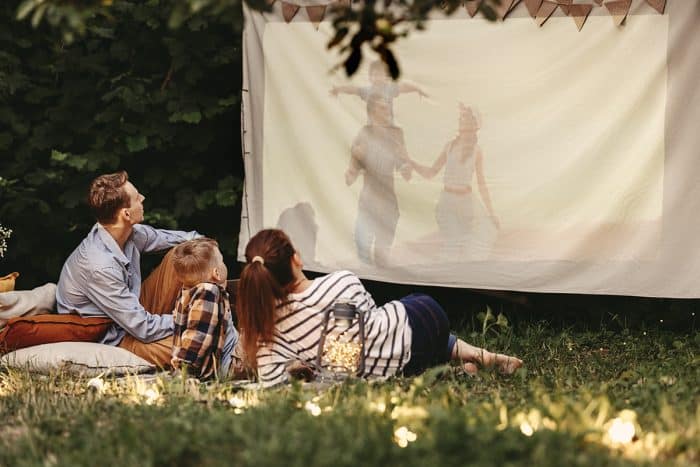 DIY Backyard Movie Theater
Equipment and setup
The basic equipment you will need to create your own outdoor movie theater is an outdoor movie projector, movie screen, and sound system (these speakers even camouflage to look like rocks!)
Before setting up your equipment, your first step will be to decide on the best location in your outdoor space for the movie screen. Choose a place where the streetlights can't wash out the movie screen or projector but still allows for good seating.
The projector does not need to be fancy. If you need to buy one look for features that make it easy to connect to your phone or streaming services (apple tv, roku, etc) and one that can connect to an HDMI cord and USB so you can also plug most devices. (This is the projector I got and it works great).
Backyard movie screens are easy to make yourself. For larger viewing areas, a portable projector and screen is nice to have. Any flat surface can be used to create an outdoor theater. The side of your house works. A white sheet strung between trees is a go-to setup while camping. PVC pipes are a great way to make a freestanding frame to hold a sheet if needed. An inflatable movie screen would be a great investment for a community or club to have on hand. A fun idea would be to use your garage door as a screen and make a drive-in-themed party.
Outdoor speakers are a necessity to make sure that everyone can hear the show. Some projectors have built-in speakers, but these are ineffective for large gatherings. Wireless speakers or a soundbar work great to connect with your device playing your favorite movies – check out beautiful candle light looking speakers to add to the ambiance. Or, hide the speakers with a design that looks like rocks. Don't forget to have an extension cord ready.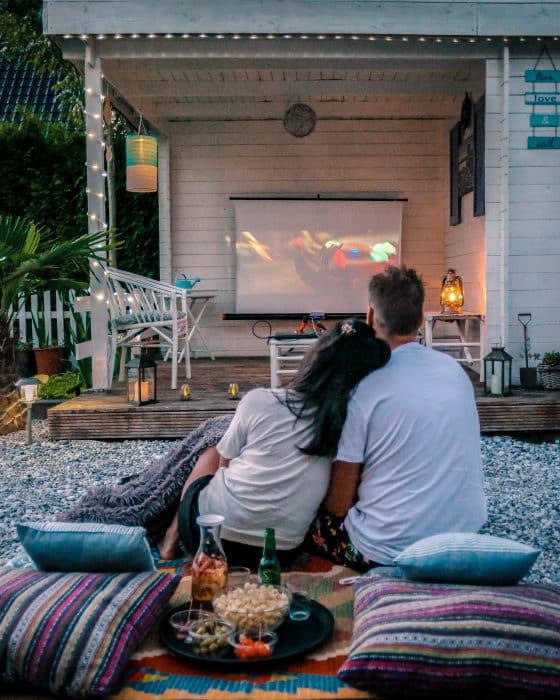 Seating and Decor
Set the scene with cozy seating arrangements such as comfortable cushions, bean bags and blankets arranged strategically on the grass or patio. Twinkling string lights across trees and fences will add a touch of magic and create an enchanting atmosphere. Add outdoor rugs or picnic blankets for more floor seating areas. Scatter vibrant, plush floor pillows to provide additional seating options and ensure everyone has a prime viewing spot.
Movie Night Snacks and Drinks
The best part of family movie night is the snacks. For a simple group dinner idea try a pizza bar. Having a variety of pizzas with different toppings is a fun way to provide options for varying preferences as well as dietary restrictions. How about a nice taco bar?
When it comes to treats, everyone loves a concession stand. Set up a table filled with popcorn and a variety of flavorings, refreshing beverages and an array of delicious snacks to indulge in throughout the movie. If you have been looking for the opportunity to try some new flavors of cookies, this is it. From red velvet stuffed to lemon iced cookies, there are plenty of festive treats that work for any occasion.
Entertainment And Activities
Summer nights get dark much later. There are many fun ways to keep guests entertained before the movie begins. Outdoor games like Backyard Tenzi are crowd pleasers for guests of all ages. To gather your guests while the movie is being setup, why not bring out a game of bingo? Grab some printable bingo cards and have some pens or markers to pass around for a fun and easy game. When in doubt, these classic card games are always a great option.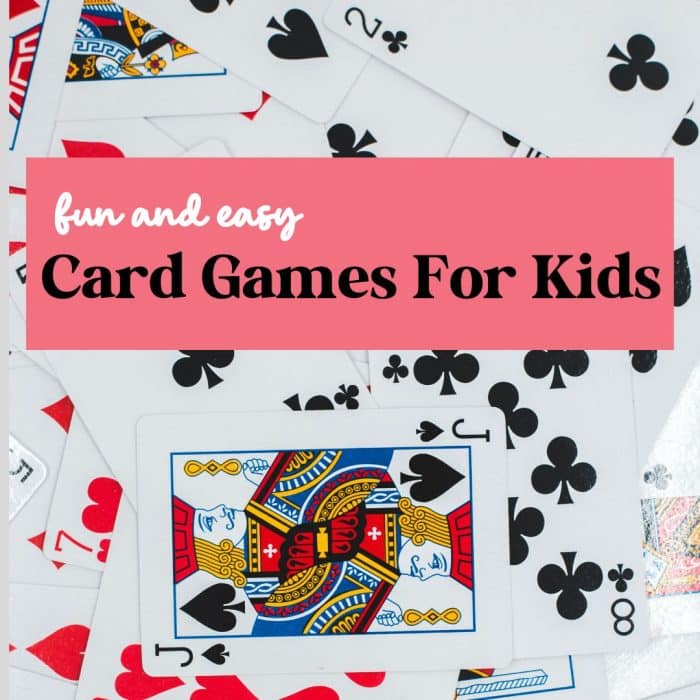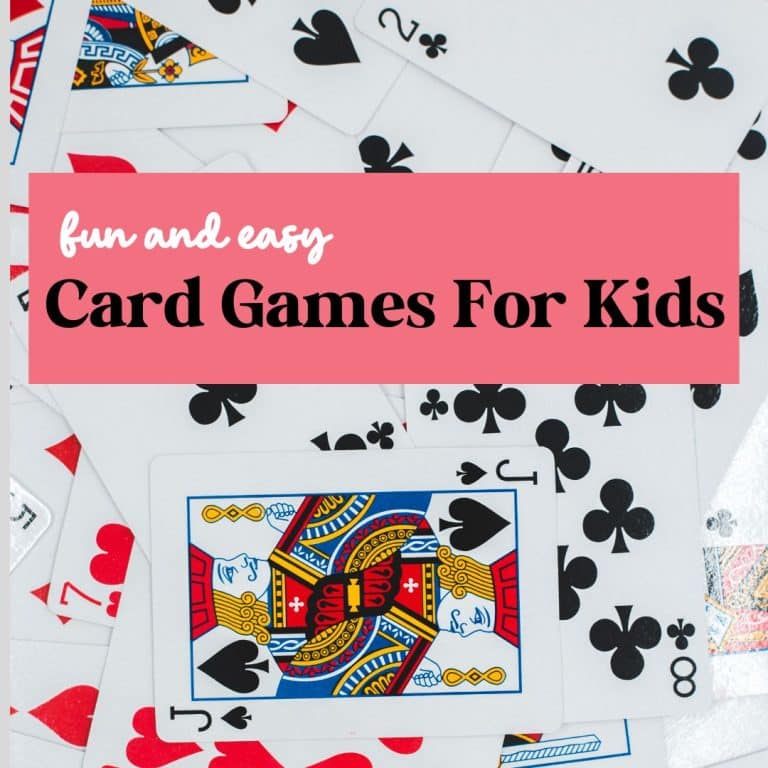 Check out the ultimate list of fun and easy card games for kids. Perfect for a backyard movie night!
Hosting an epic outdoor movie night in your backyard is the perfect summer activity that will create lasting memories for both kids and adults. With the right equipment setup, cozy seating arrangements, delicious treats and pre-movie entertainment, you can create a magical atmosphere that will have everyone excited for the show to begin. So gather your loved ones, grab some popcorn, and enjoy a night under the stars with the ultimate backyard movie experience. Lights, camera, action!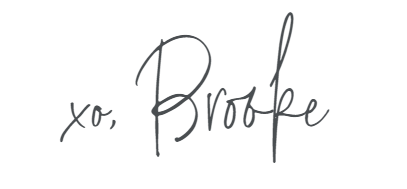 Brooke Berry is a blogger and Interior Designer based in Calgary, Alberta. She shares craft ideas, kids activities, and printables at Brooklyn Berry Designs. She enjoys taking on new hobbies, bike rides with her 4 sons, and home renovations.
This article originally appeared on Food Drink Life.