Fun and Frugal Kids Activities
My friend Karrie has 5 kids, including a teenager, a toddler, and several in between. In an effort to find different activities this summer that fit all the ages of her children, they invested a half tank of gas, a picnic lunch and $6.50 for a fun family outing.
The first stop on the adventure was the "World Famous Gopher Hole Museum" in Torrington, Alberta (population like 10 houses).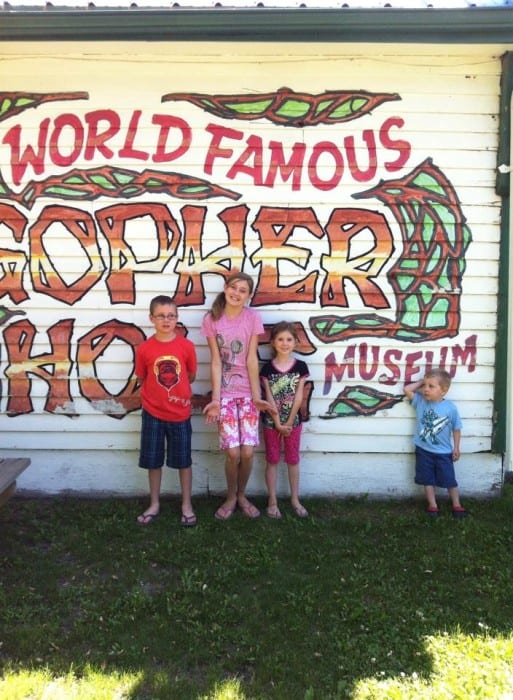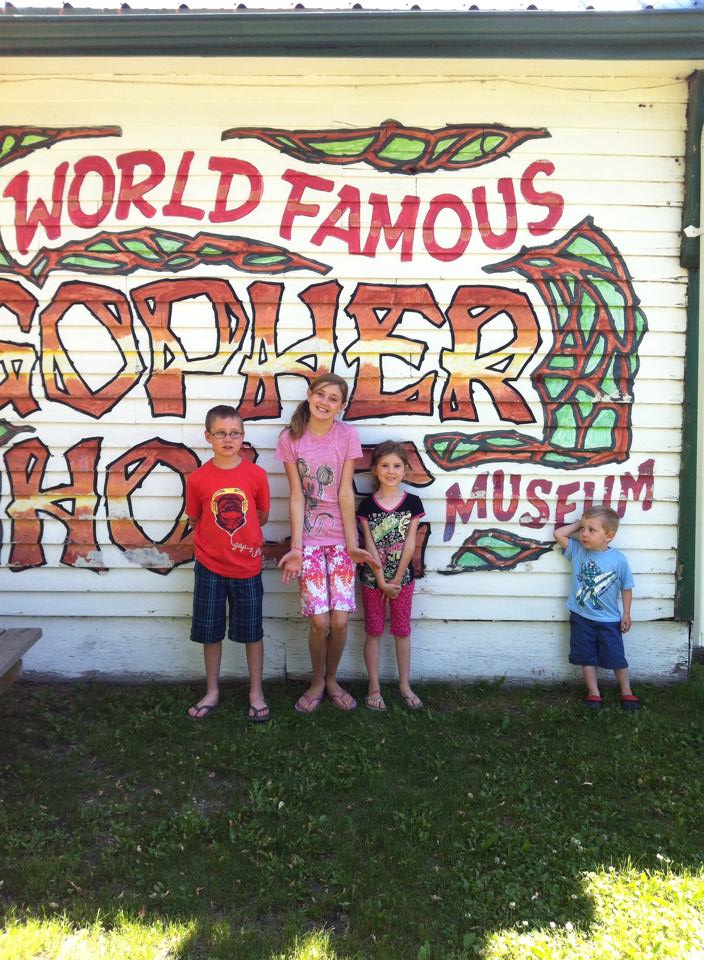 The $6.50 was the cost for a family of 7 to get into the museum. The museum is just so strange it's fascinating. Everyone really enjoyed the museum because its just so weird to see dead animals dressed up. There was a sweet little grandma that worked there and we asked her why they decided to build the museum. They wanted to have a tourist attraction so they were originally going to build a giant glass container so people could see live gophers underground burrowing. But that was too hard so someone suggested displaying dead gophers and the idea was born from there. There is a group of people that decorate these gophers. The Grandma I talked to has knit some of the clothes. She said you have to have a good sense of humour to appreciate the museum…indeed.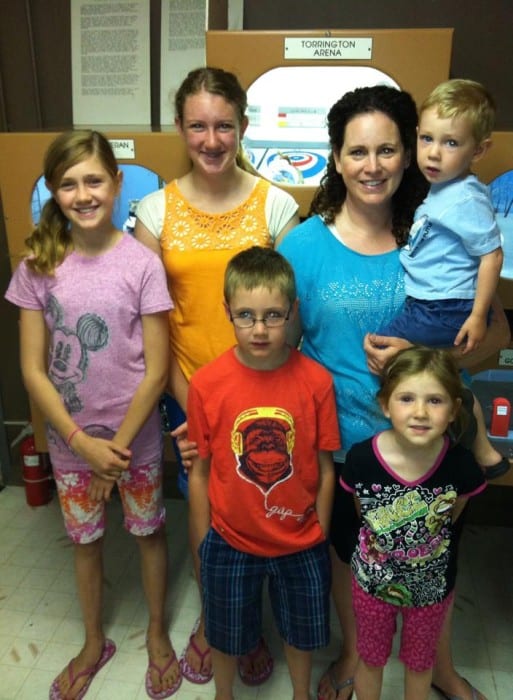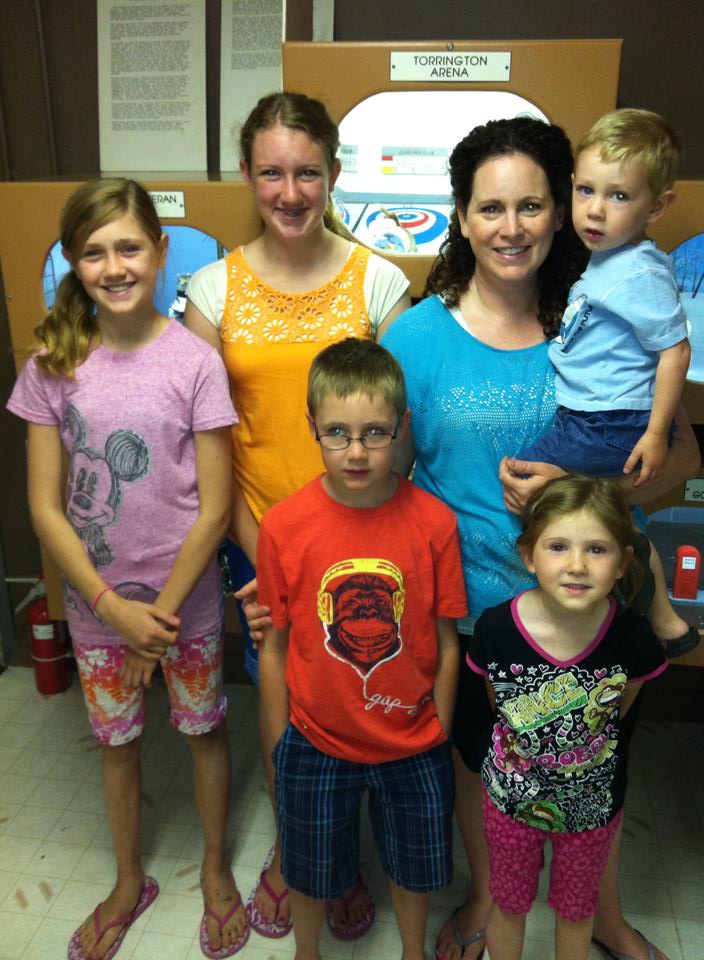 Details:
Hours: 10 am to 5 pm 7 Days a week
Season: Open June 1st to September 30.
Admission: $2 / person, $0.50 for children under 14
Location:
208 – 1 Street South
Torrington, AB
T0M 2B0
Phone: (403) 631-2133
Website: Click here to visit
The next stop was Discovery Canyon in Red Deer for some tubing down the man made lazy river. The lazy river definitely for 10 and under – the water was shallow so adults and bigger children tended to drag their butts on the bottom. There are lots of picnic tables and a big green space for throwing a Frisbee. There are tubes available to rent for $5 but you can bring your own for free!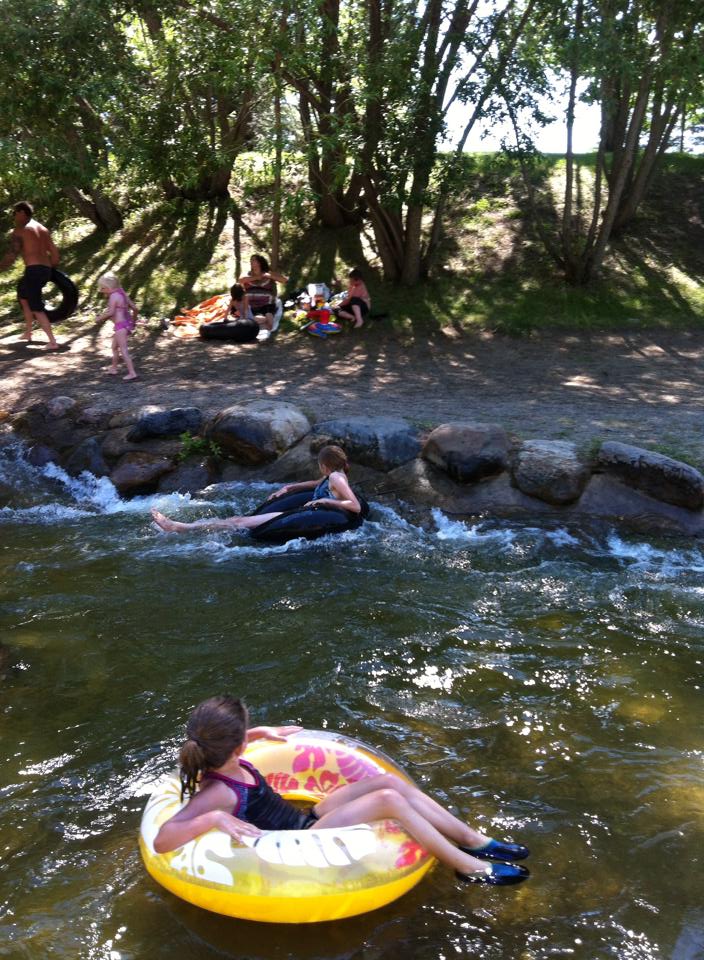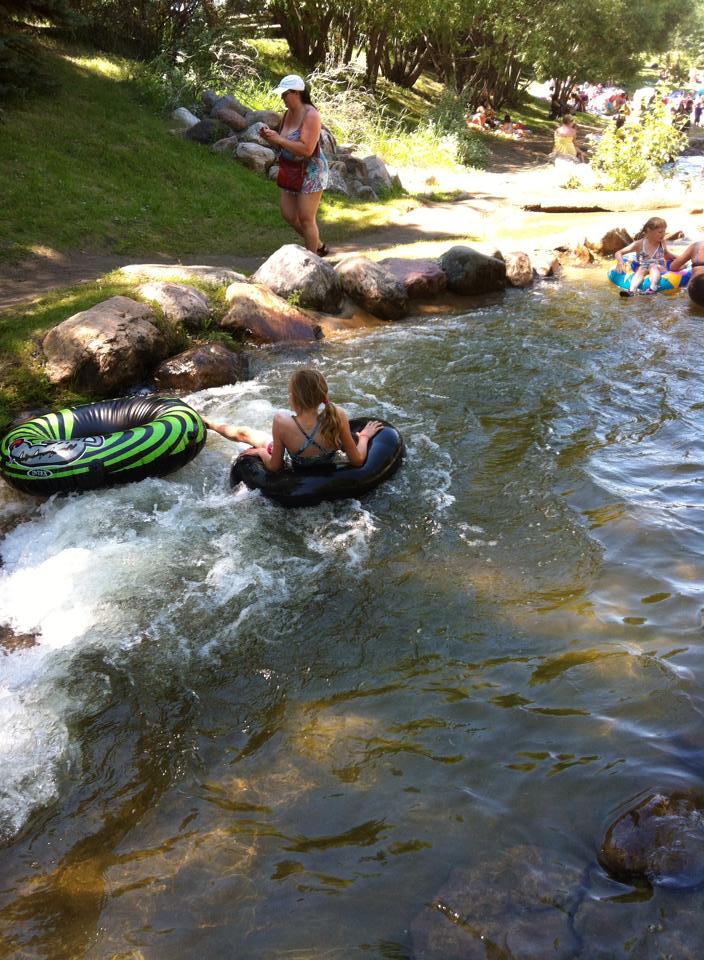 Admission: Free
Location: along the Red Deer River 3.5 km north of 30 Avenue from 67 Street, within the Waskasoo Park system at River Bend Golf and Recreation Area.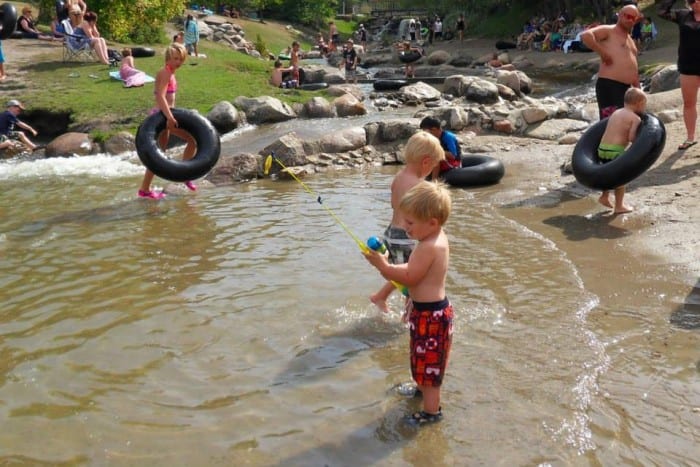 Overall the kids agreed that the day was a 7/10 and both parents agree.
Discovery Canyon photo credit