As most of your know I am a mom to 4 loud and crazy boys, and I sometimes joke that my craft skills were wasted on boys. I had dreams of braiding hair, making doll clothes, making hair accessories, and all sorts of girly things. My friend Chelsea has the most adorable kids and I am always asking her where she got her dresses / hair bows / leggings etc. The answer almost always is that she made them, and I would say I should have known. I would always joke that her girls made me ache for a girl of my own. Which is probably still mostly true, except I am now planning on using my crafty skills on my nieces and granddaughters. You can follow Chelsea on Instagram for hair braid ideas too!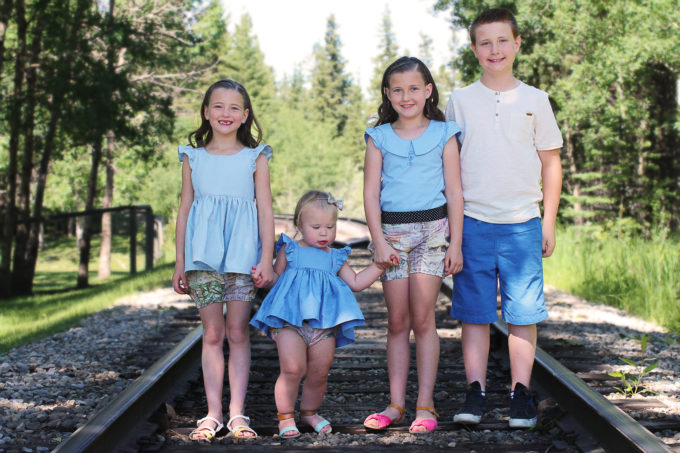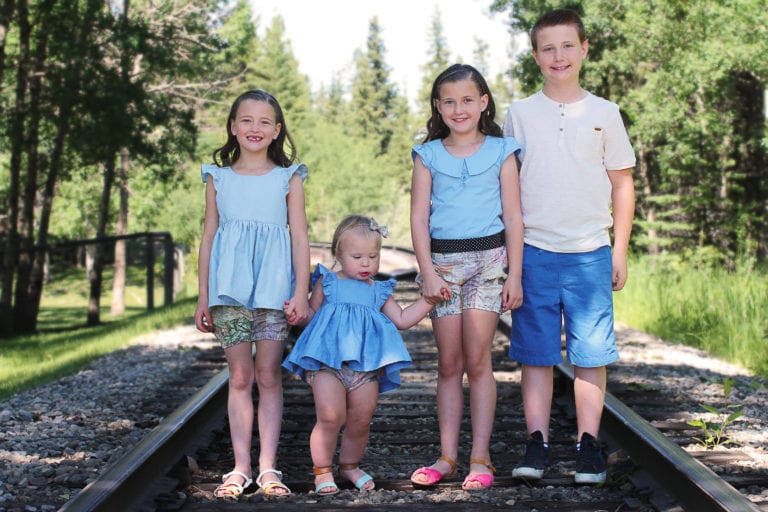 Chelsea makes a lot of coordinating dresses for her girls, mostly using Violette Fields Threads dress patterns and I asked if she would share some pictures and patterns of her dresses with you. So, hopefully you will get some ideas sewing your own girls dresses and easily get the digital patterns to make them yourself.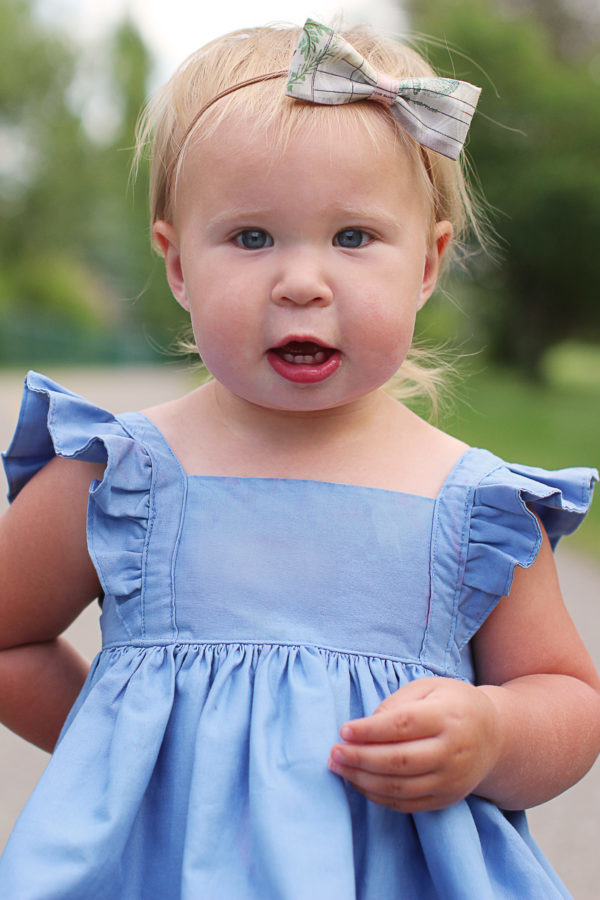 First up is baby N. Her top is the kate pattern, shorts are the Eloise.
C's top is the Charlie with a modification. Instead of the knot she added flutter sleeves. C's shorts are the Eloise pattern as well.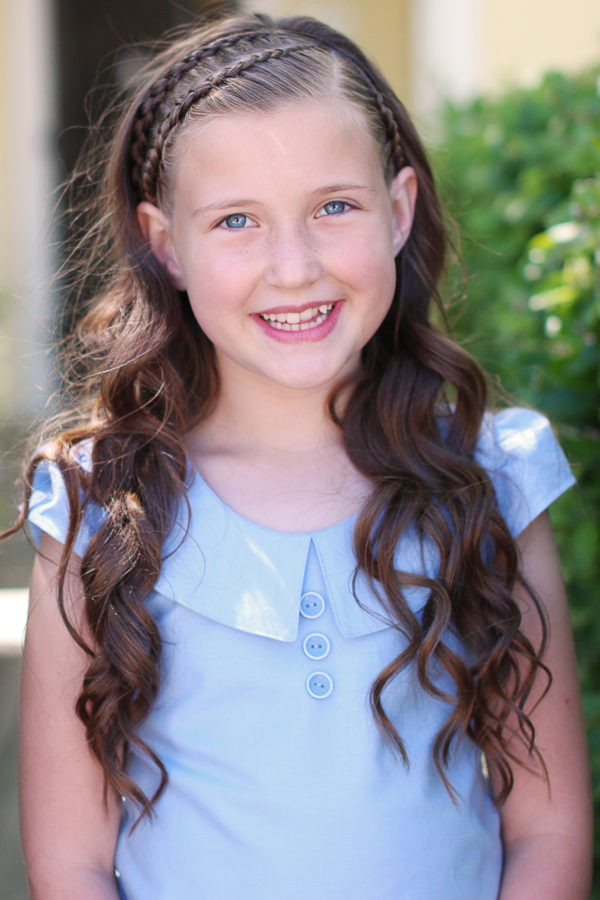 How cute are these kids? Not to be forgotten, older brother C is pretty adorable too.