Make & Give Home Apothecary – Easy Ideas for Making & Packaging Bath Bombs, Salts, Scrubs & More
Make & Give Home Apothecary is filled with gorgeous photography and step-by-step tutorials that show you how easy it is to make your own plant-based beauty products.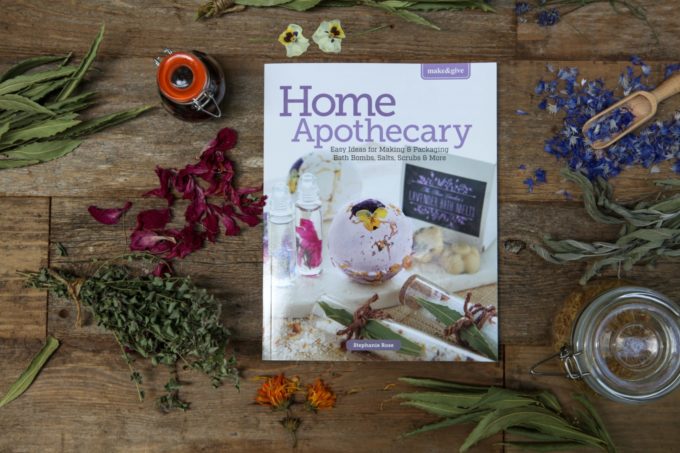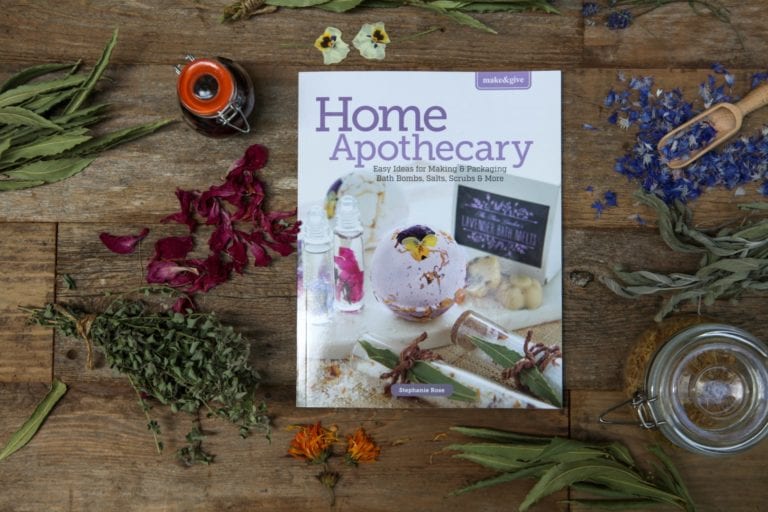 Spoil yourself and your loved ones by making your own beauty and relaxation products. In the newest book by Stephanie Rose, Home Apothecary is full of recipes for lotion bars, scrubs, lip balms, and more. Not only will you get full directions to make them, you will also get ideas to package and wrap each item to give away as a gift. Not only is each item useful and beautiful, they are also made with essential oils and natural ingredients you can feel good about using on your body.
Make & Give Home Apothecary is available in a few places! You can pick up a signed copy from Stephanie Rose on etsy. Get it with two day shipping on Amazon.ca and Amazon.com as well as at LeisureArts.com
As a special feature, Stephanie so kindly let me feature an excerpt from her book! Learn how to make your own Botanical Bath Salts!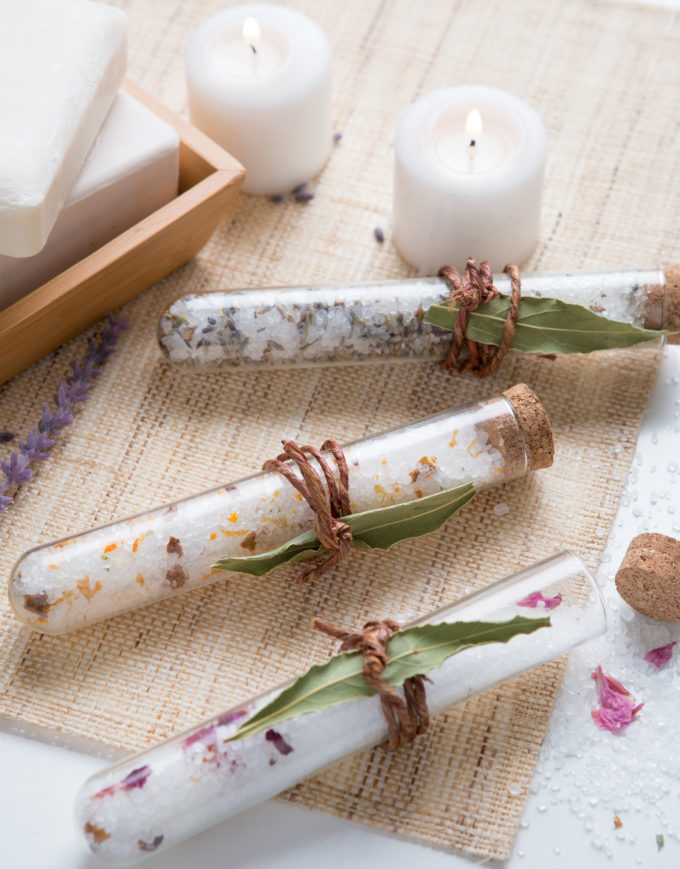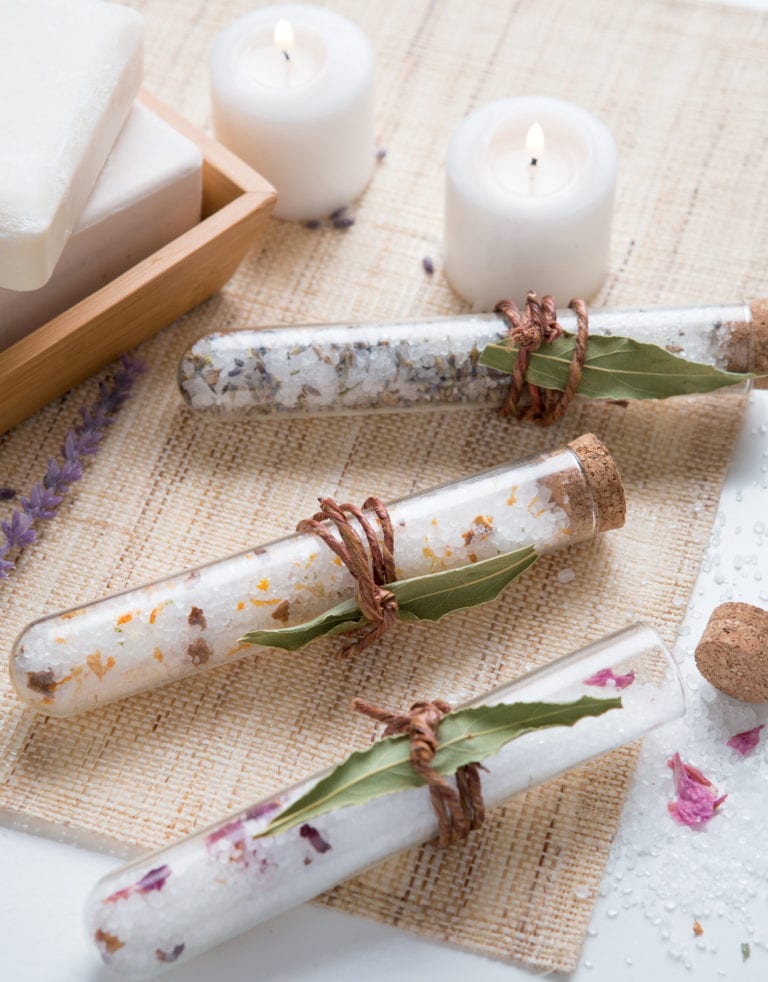 Botanical Bath Salts
There's nothing more healing than time spent soaking in a warm tub. Using botanicals, essential oils, and bath salts is a luxurious way to pamper your skin and detoxify your body. A trio of three different botanical bath salts allows you to give the gift of three different healing baths for different moods.

Lavender bath salts are wonderful before bedtime and allow your body to relax into a deep sleep. Rose bath salts are soothing and help to repair skin, plus rose is the flower of romance. Citrus bath salts can help cheer you up when you've got the blues.

Makes three 85 g test tubes
Ingredients
270 g Epsom salts
Recipe #1: Dried lavender buds & 10 drops of lavender essential oil
Recipe #2: Dried rose petals& 10 drops of essential oil blend that includes rose
Recipe #3: Dried citrus rind and zest& 10 drops of citrus essential oil blend or any combination of sweet orange, grapefruit, lime, lemon, tangerine, and bergamot.
Materials
Three 85 g glass test tubes
Spoon
Small mixing bowl
Funnel or paper
Make it!
Gather all of your ingredients and set them out in your work area
Using a funnel (or a sheet of paper rolled into a funnel), fill each of the test tubes with Epsom salts, leaving 1" of headspace.
Pour the Epsom salts out of one of the test tubes into a small mixing bowl.
Combine the Epson salts with the dried botanicals.
Use a dropper to add 10 drops of essential oils. Mix well and refill the test tube.
Repeat steps 3 and 4 with the second and third recipes.
When you have filled all three of the test tubes with a different fragrance and botanical blend, top with the cork or lid that came with the test tube .
Give it!
Package this trio of botanical bath salts in a set of glass test tubes, each topped with a cork. Wrap decorative wire around each one and toss in a dried bay leaf. Pop them into a burlap drawstring bag to give them as a set.
For more great books for inspiration or to gift to a crafty friend, check out my craft book reviews here!