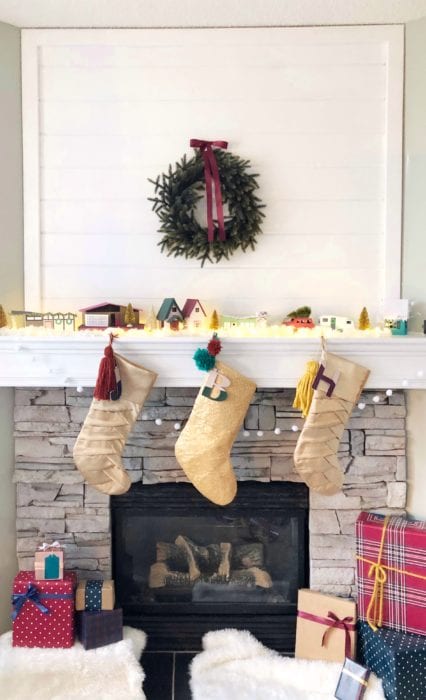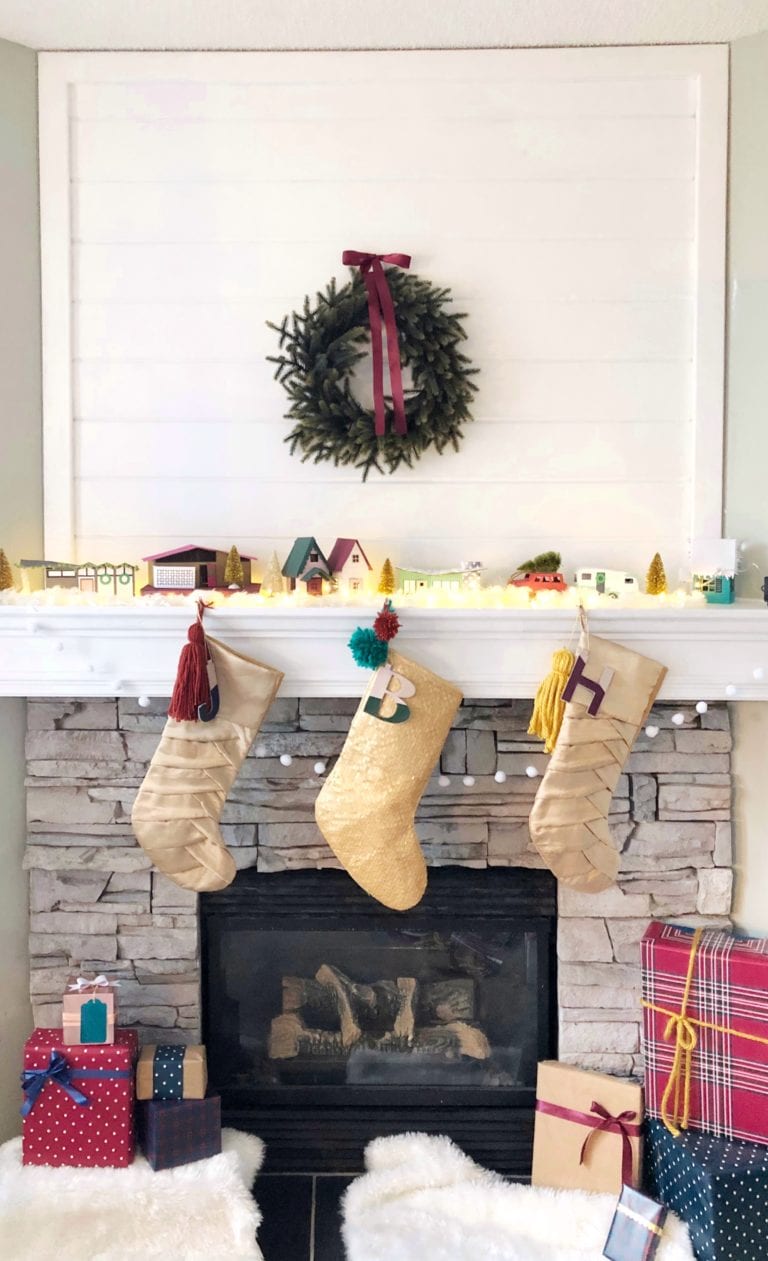 Make Your Own Paper Holiday Houses
A lot of homes over the years had a Christmas Village scattered across their piano or fireplace mantel. Surrounded with bottle brush trees and twinkle lights, the tiny villages remind us all of a grandma in our past. Instead of buying pieces over the years (because man, they are pricey) I thought it would be fun to create my own designs with some different house styles.
Mid century modern homes have always been a vintage love affair for me. I get that they aren't for everyone, and each neighborhood will usually have a variety of home styles. So this Christmas Village will include some houses of a few styles.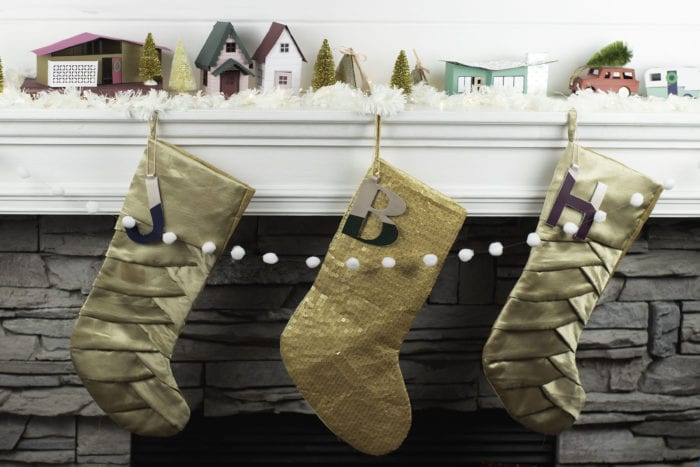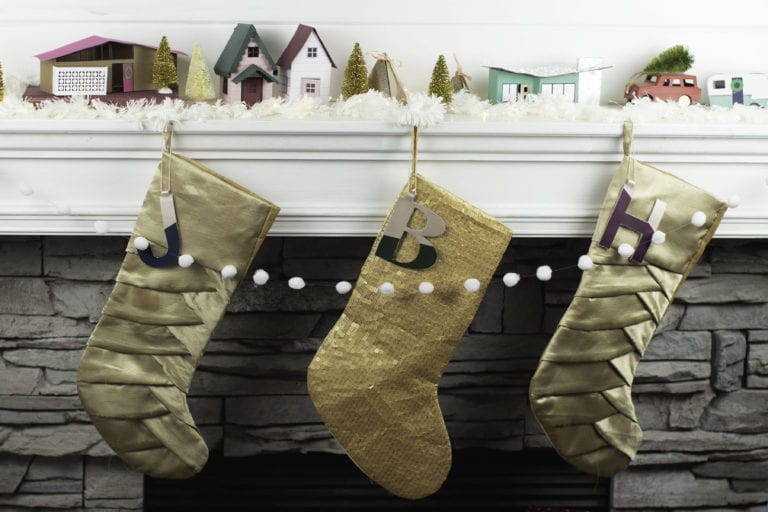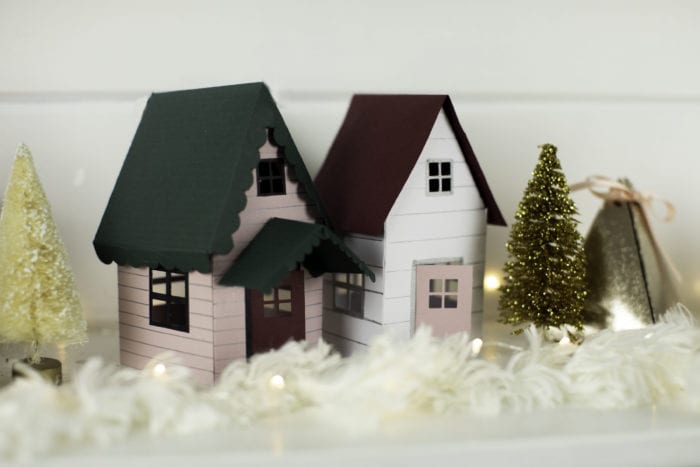 HOW TO MAKE A PAPER HOLIDAY HOUSES
The basic construction of these homes is pretty easy. They can be easily cut out using a Cricut Maker with a fine point blade and scored with the scoring wheel. If you are making more than a couple it is easier to make the buildings first and then cut outdoors, shutters, wreaths, etc all together and accessorize the homes. Details also add character and are easily done with markers to draw door handles, window frames, details on stone, anything you want!
SUPPLIES FOR PAPER HOLIDAY HOUSES
SVG Files – get them at the end of this post
hot glue (high temp works best)
materials for accents – pipe cleaner, ribbon, vellum, beads, paint
bottle brush trees
battery operated lights
GLITTER HOUSE INSTRUCTIONS
Pro tip: Make multiple houses! That way, while one dries you can work on another.
Upload the SVG file to Design Space (if you need it, here are instructions on how to upload your own files into Design Space). Change the colored line layer to score lines in design space.
Score and Cut It Out
Use the double scoring wheel to get perfect, deep score lines for your houses. Use a deep cut or fine tip blade to cut out your paper. I recommend using the deep cut blade with cardboard or posterboard, but I personally used my fine tip blade and it cut just fine. Suggested materials to cut are cardstock or poster board. Another option would be to cut one out of cereal boxes and another from cardstock and glue them together. This would make a thick sturdy house in the color of your choice.
How To Assemble Paper Holiday Houses
Assemble the houses with a hot glue gun. Accessorize as you like! Draw shiplap siding by using a pencil and ruler. A marker is great to add window frames. Brush on mod podge and sprinkle glitter to the roofs and ground. Add a wreath to the windows or doors. Cut another door in a fun accent color. Add bottle brush trees and fairy lights to add to the ambiance.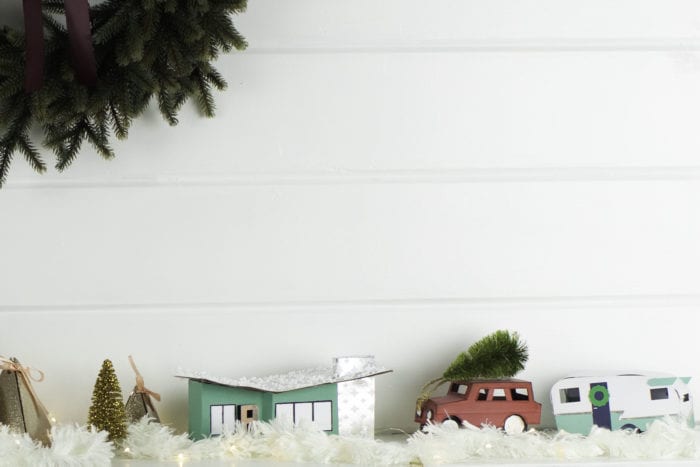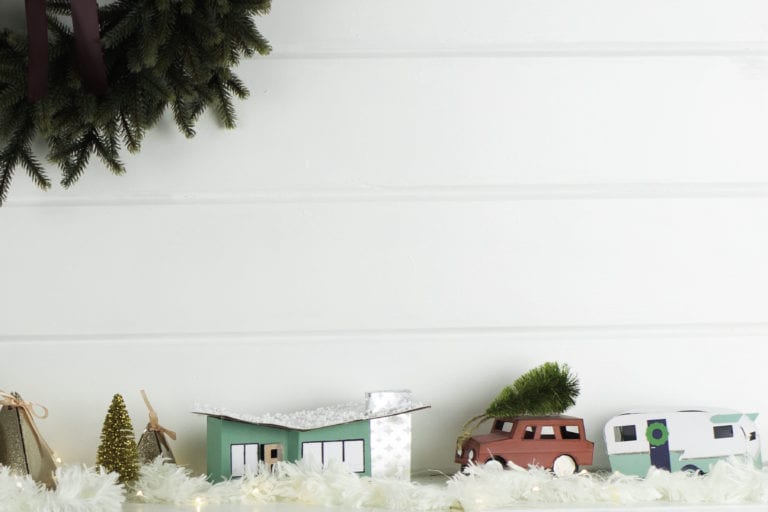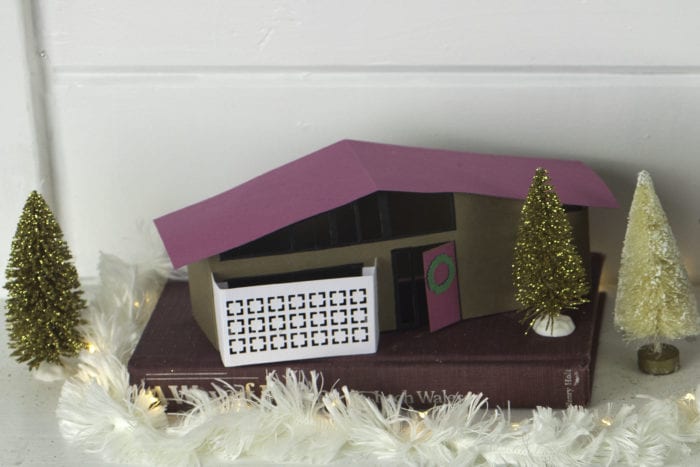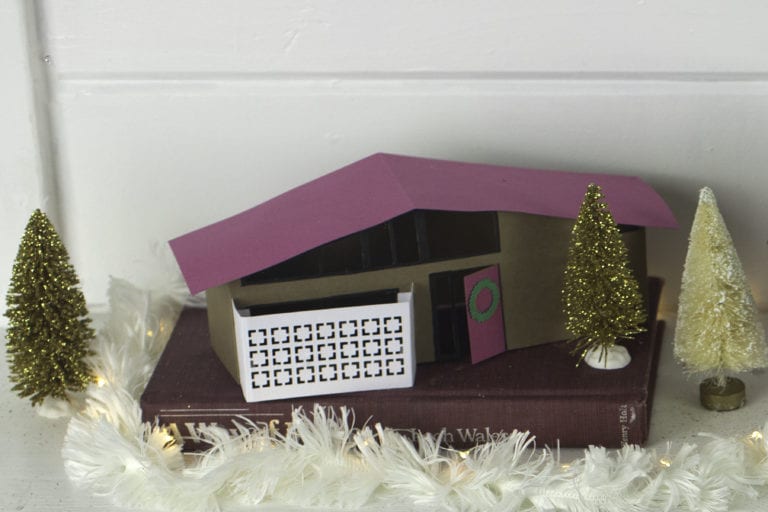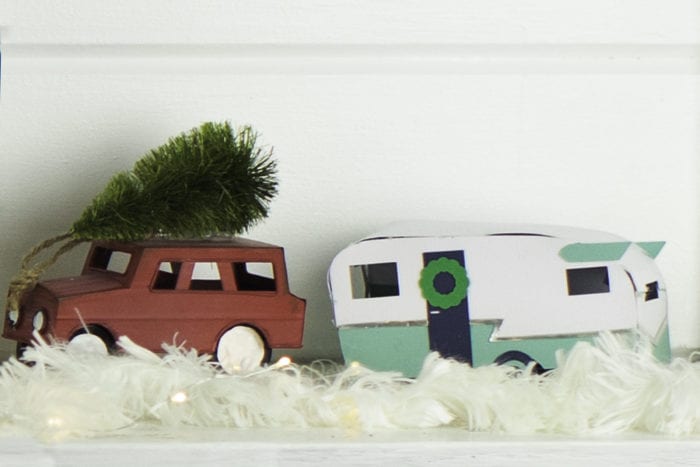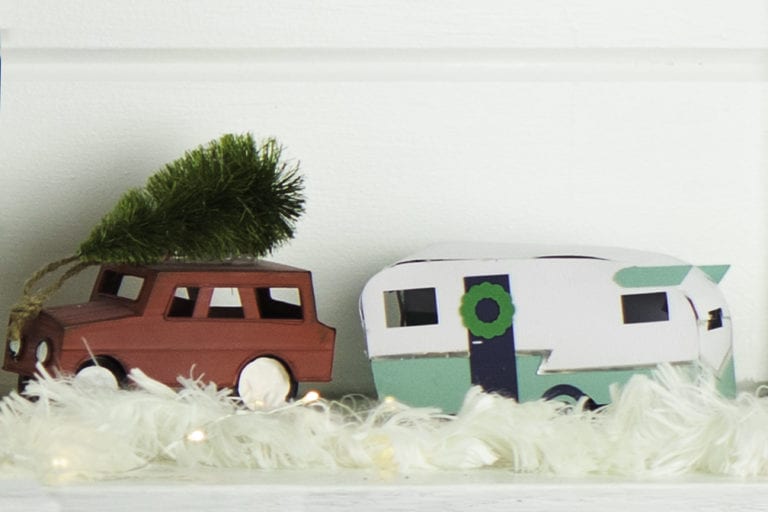 Continue The Color Scheme
To help the look of your Christmas decor look more cohesive, continue the same color palette wherever you can. Without spending a ton of money you can use easily make accent decor. Some simple pom poms or tassels are a great way to add some color!
Make leather monogram charms to add to stockings!
Get the full tutorial on how to make stocking ornaments and learn how to iron on to leather.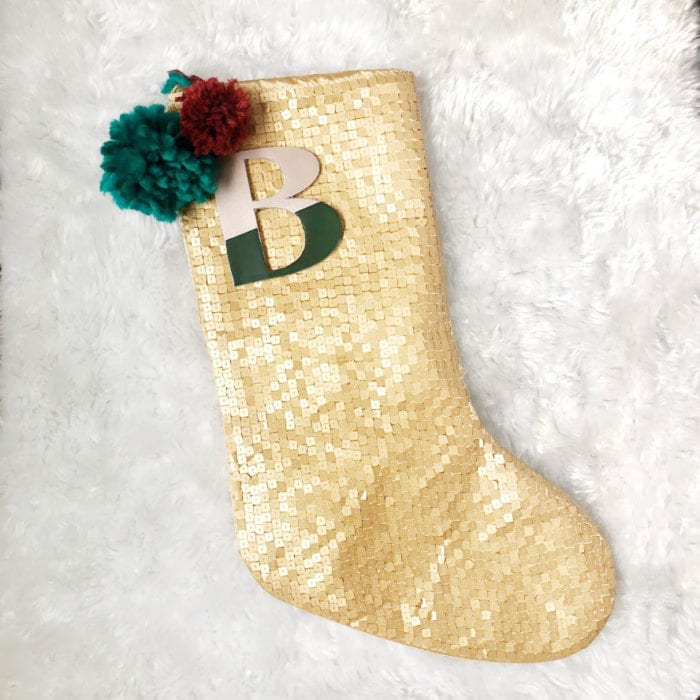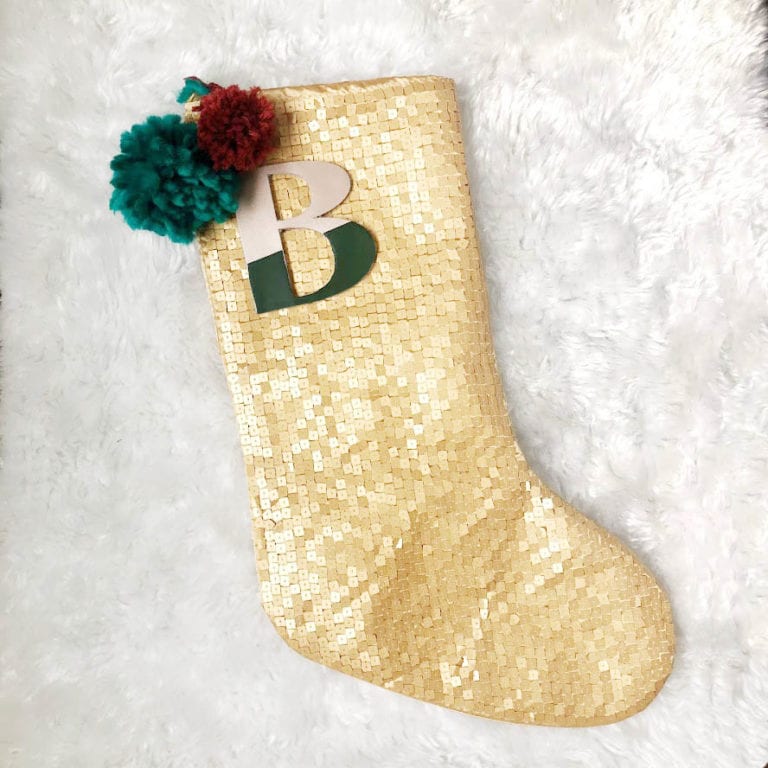 Buy wrapping paper in the colors of your decor. Wrapping paper is an inexpensive way to add a new color and pattern to your home. Bonus points for something that is beautiful and functional too!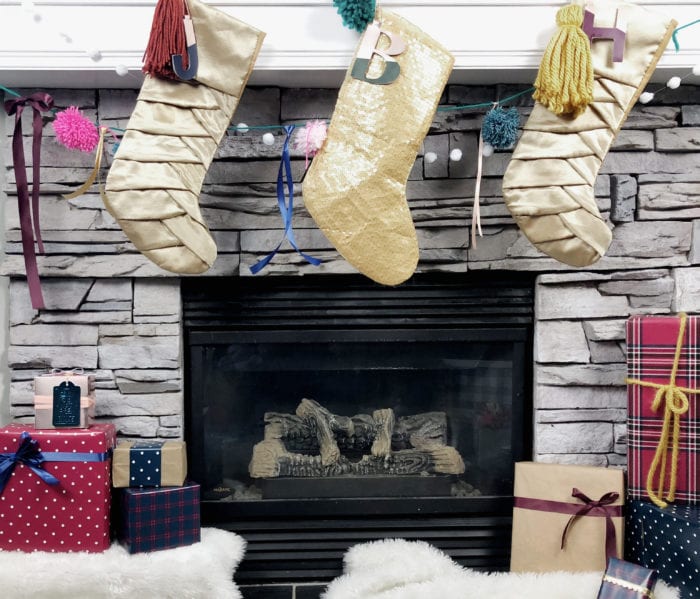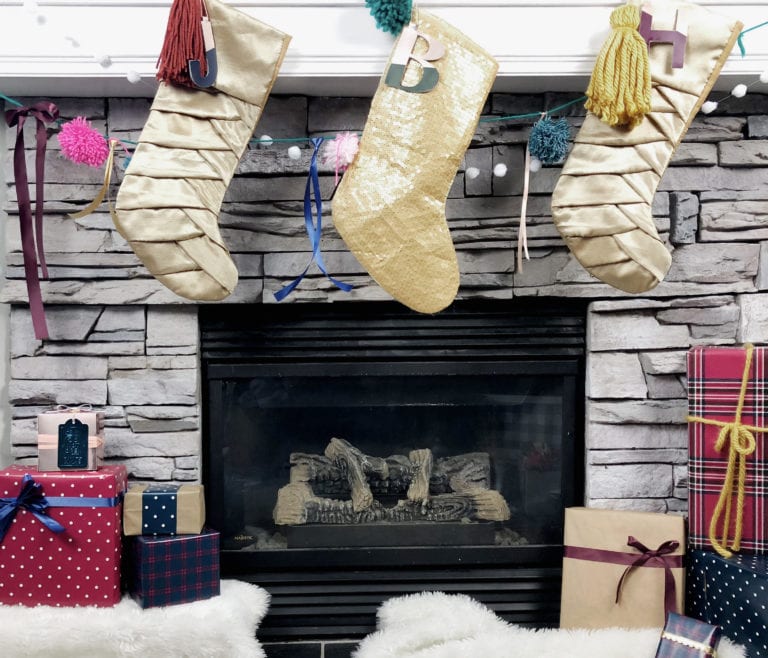 Wrapping paper can also be used as a table runner on a dining table! I like to use the same color or pattern element at least 3 times like this plaid wrapping paper on presents, the mantel, and the dining table! Also, did you know you can use iron on and an easy press to make custom napkins?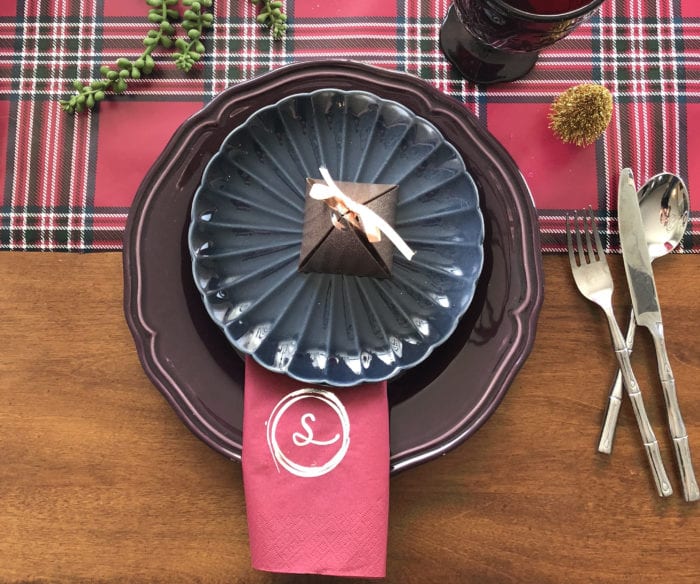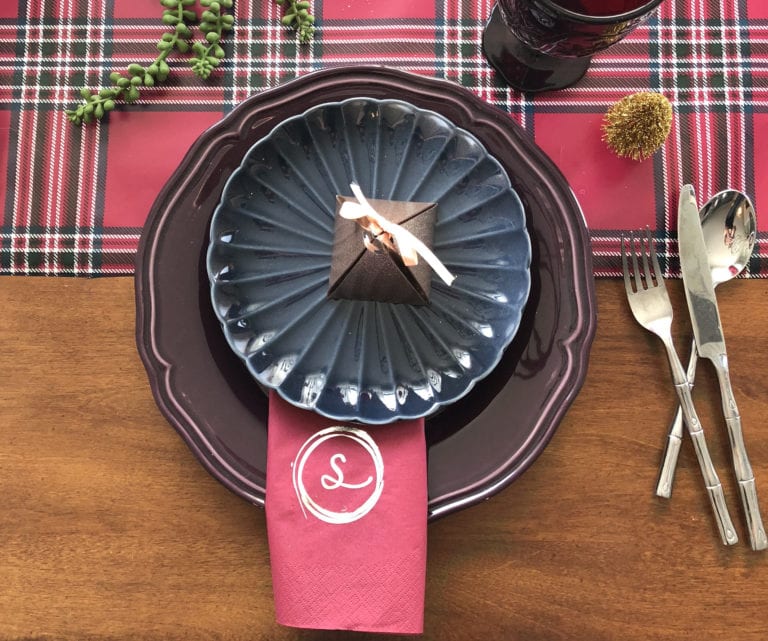 This years Christmas Decor was inspired by the Pantone home and interiors color scheme for 2019: Classico. What do you think?
Download SVG Files Here
Looking For A Crafty Friend?

SVG files are free for email subscribers! Enter your email and the form to download your file will appear.
Instructions: the free SVG files will open in a google drive file. You do not need to ask permission to edit the file, simply click the arrow pointing down image in the top right corner of the screen. This will download the image right to your computer. If you cannot see any icons in the top right corner, simply move your mouse to the corner and they will appear.