Looking to buy a Cricut, but not sure which model you should get? What is the difference between the Cricut Explore and the Cricut Maker? Here is everything you need to know to decide what to buy.
What is the difference between the Cricut explore and the Cricut maker?
Anyone who knows me, knows that I love to make things with my Cricut. Because not only do I share my projects online, I am often wearing, using, or sharing my projects in "real life". Between friends and family, neighbors and school teachers, I am often asked for help and advice. With the release of the Maker, the most frequently asked questions lately is this: which Cricut machine should I get?
I have written a whole guide to the Cricut Explore machines (get the Cricut Explore Faq guide here) but felt the new Maker needed an entire post of its own to explain the difference between Cricut Explore and Cricut Maker. So this post is all about the comparisons between the machines.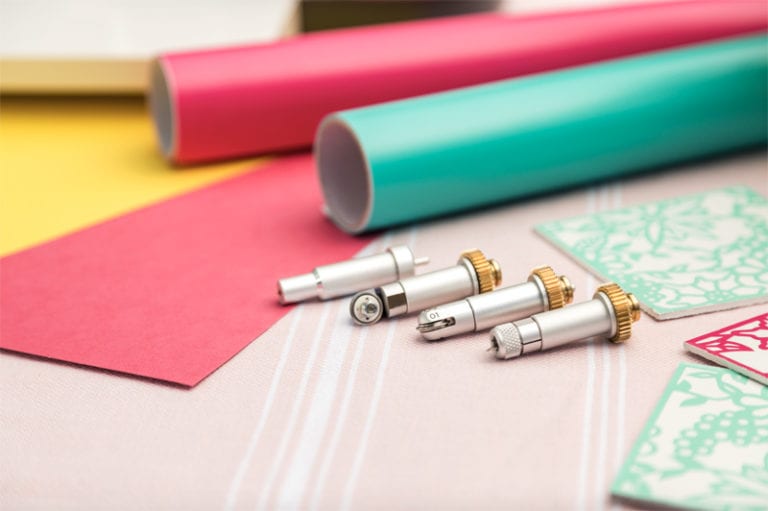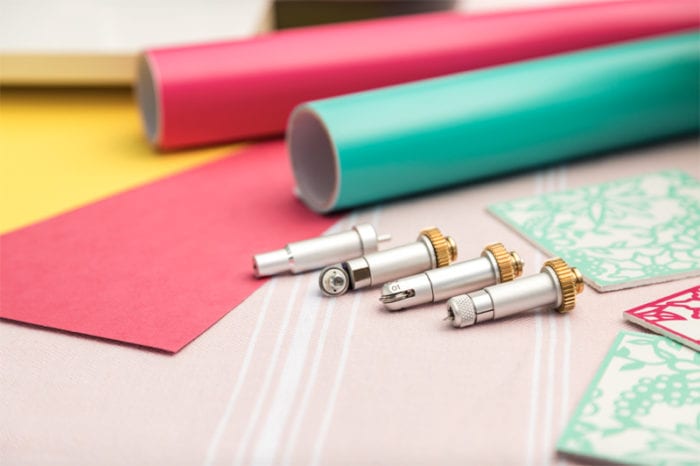 How to choose Cricut Maker vs Explore Air 2
What do you plan on making?
Which machine do you need? Well, like most things in life, it depends. What types of projects do you want to make, and how often? You see, the Explore Air 2 (well, all of the explore machines) are awesome, and are not going anywhere. If you mostly craft with cardstock, paper, vinyl, or iron on vinyl the Explore Air is perfect for you.
The Cricut Maker can do everything the Explore Air 2 can and MORE!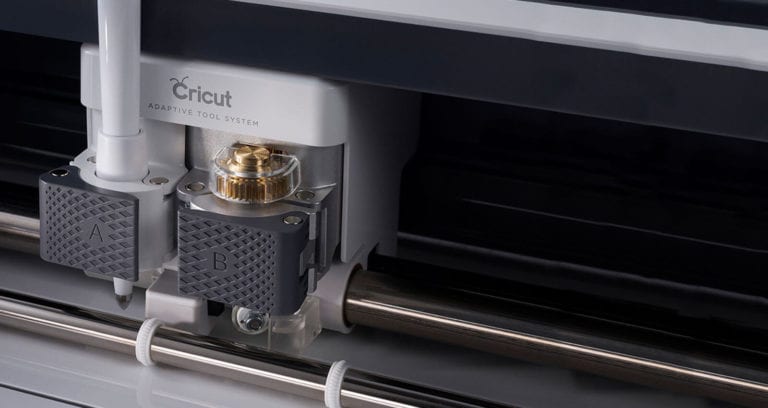 The biggest difference in the machines is that the maker has a new adaptive tool system. The tools have a gear mechanism that allows different types of tools to be used and with more force. The rotary blade, knife blade, and scoring wheels use these gears, which is why they cannot be used on the earlier machines. The Cricut Maker can also use the fine tip blade and deep cut blades used on the Explore Air machine, along with the pens and scoring stylus. The maker can do everything the Explore Air can, plus more.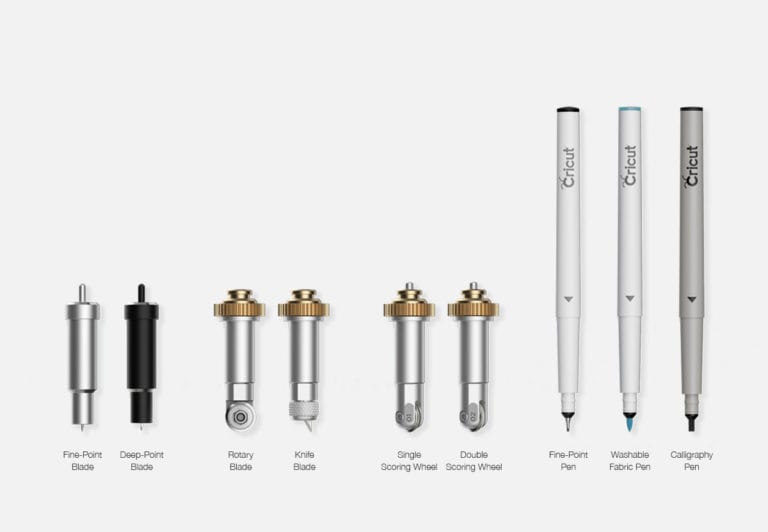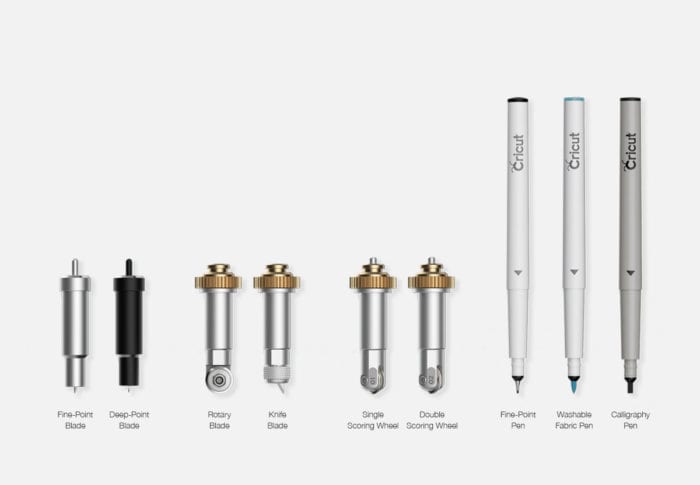 If you plan on cutting fabric (and not needing to bond or stabilize it) or want to cut thicker materials like leather, balsa wood, or chipboard, you will need the Cricut Maker.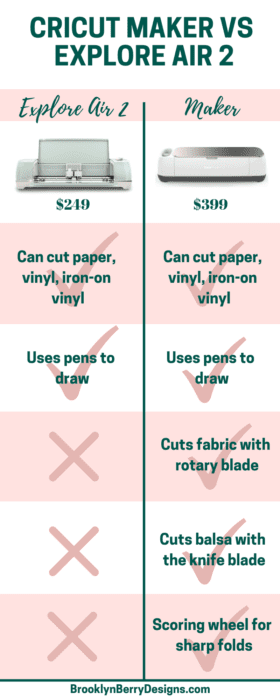 My opinions in summary: it depends on what you want to spend. If you are just getting started and want to begin making iron on, vinyl, or cardstock projects the Cricut Explore Air 2 is a perfect machine to grow into. If you are ready for some new projects; if you want one machine that can do everything; if you want to buy it once and never upgrade: get the Cricut Maker.
Top Reasons To Buy A Maker
From my personal experience, the Maker machine has really improved the types of projects I can make. The best reason to buy a Cricut Maker is because of the types of projects you can make with it. Making doll clothes became a reasonable project I could easily tackle. Cutting new materials is really exciting. For my Christmas home decor this year I made monogram stocking tags (stocking charms? I am not sure what best to call these) for each of my kids.
Let me show you how I made these DIY Monogram stocking tags in under an hour.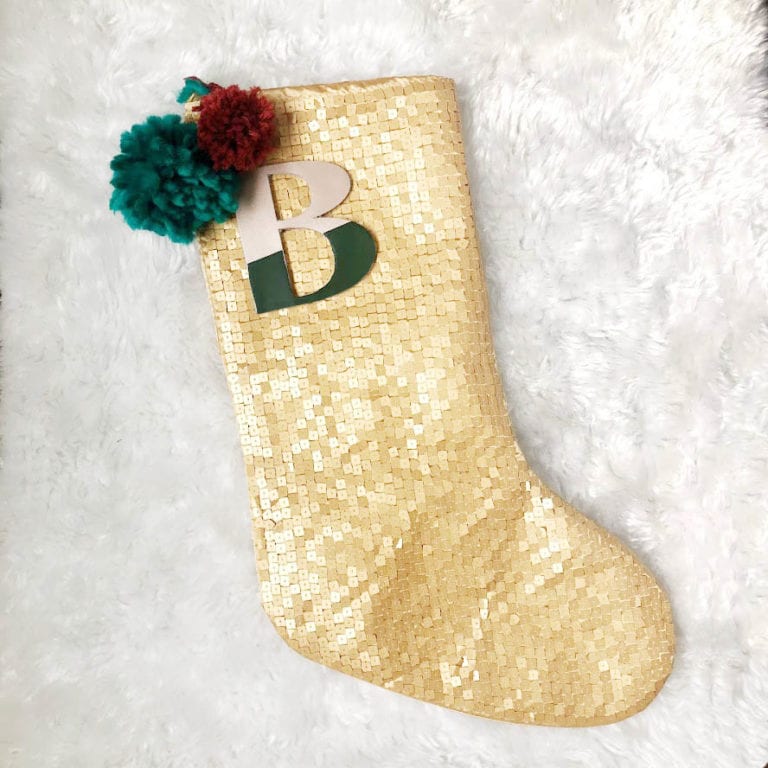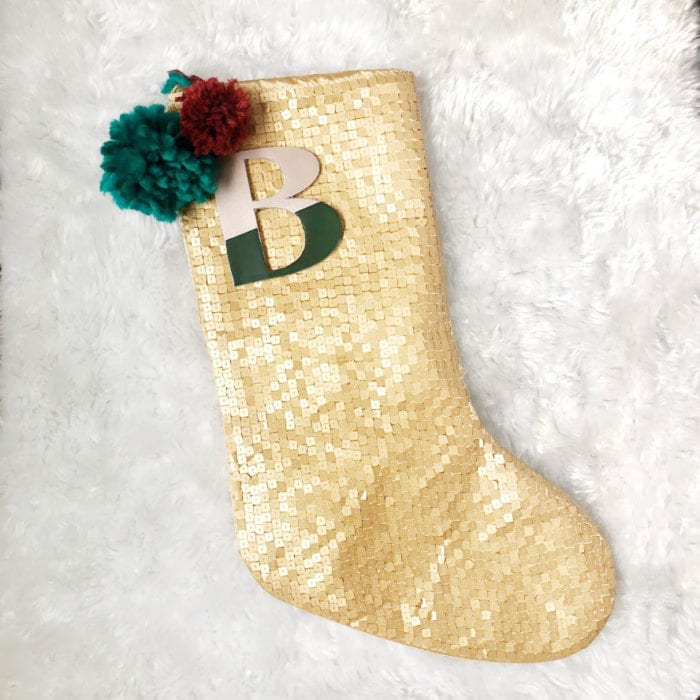 This project was made using the knife blade to cut leather on the Cricut Maker. You can look at or use my design file in design space here.
How to Design Your Leather Monogram Stocking Tags
To make a different letter, chose the font and size you would like it to be. Duplicate the letter and mirror image it. Add a rectangle to join the letters together and weld all three shapes together.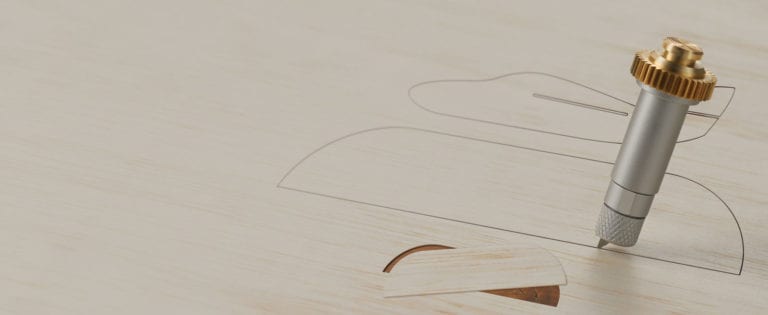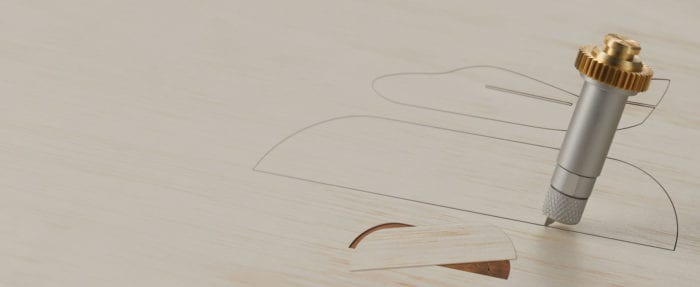 If you would like to add an accent color, duplicate your letter design. You can cut out the entire letter in iron-on vinyl and decide from there where to cut it. I designed mine in design space by slicing the letter with a basic shape. Either method will work, its just a preference of saving materials or saving time prior to cutting.
After cutting your materials out, attach the iron on to the leather using the EasyPress 2 or a household iron. Glue your letter together using hot glue or rubber cement. Press with books or binder clips until the glue has adhered really well.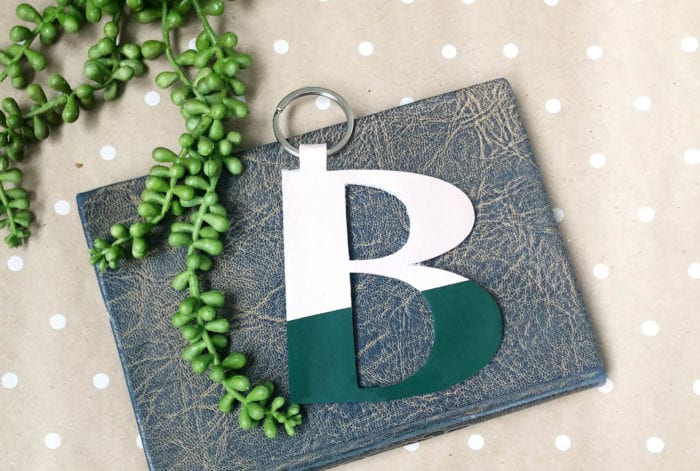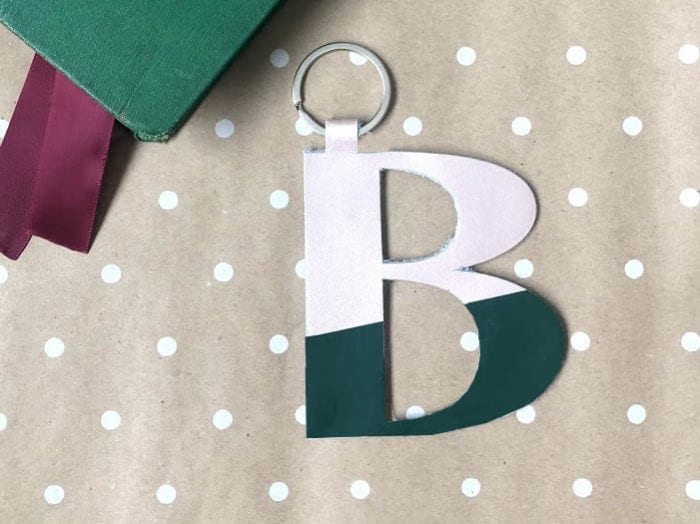 This is a sponsored conversation written by me on behalf of Cricut. The opinions and text are all mine.