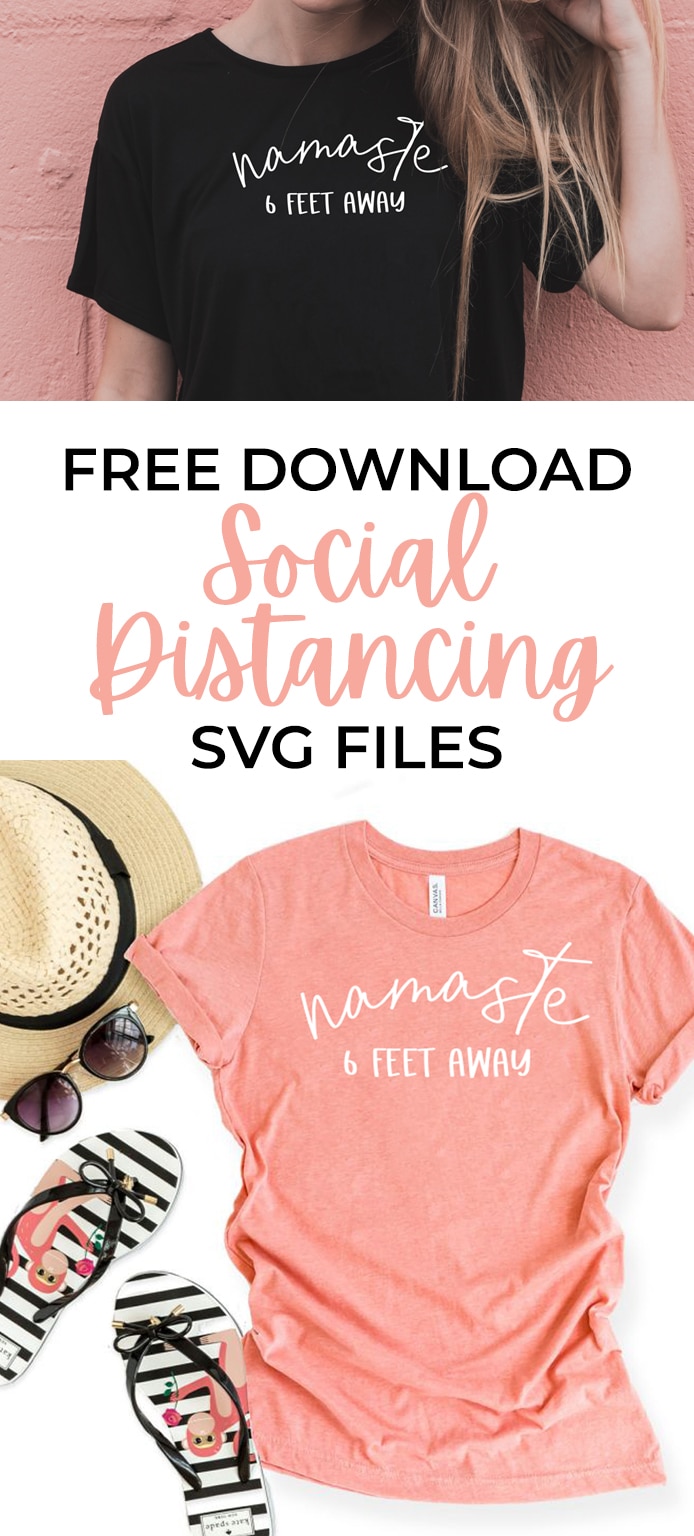 If you are spending your social distancing days crafting, you are going to love today's round up of funny quarantine svg files. Because laughing makes us all feel better, lets enjoy some social distancing and quarantine jokes – and put them on a mug, shirt, or tote bag!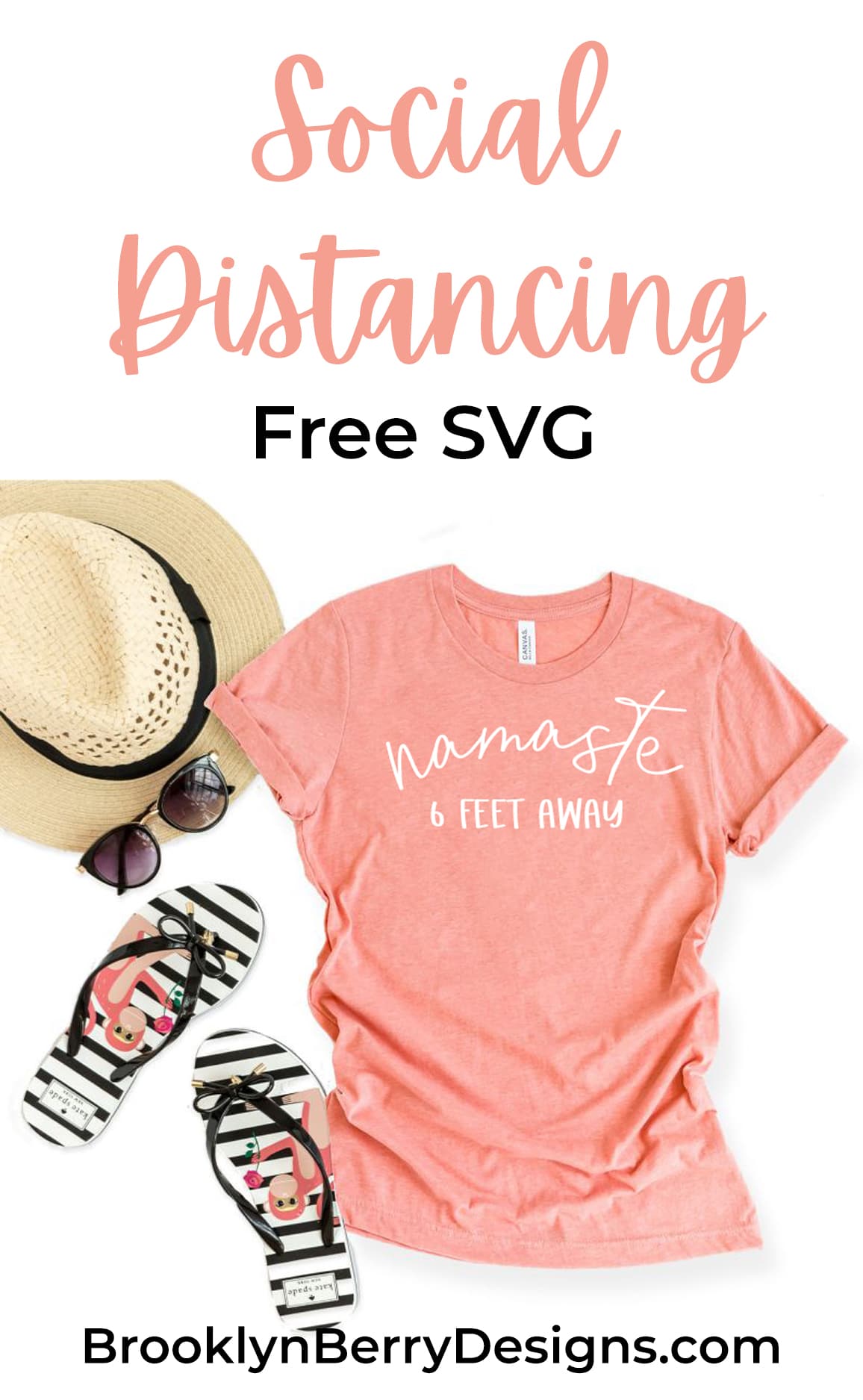 Social Distancing Humour
Right now our lives are taken over with certain phrases we never used before. Social distancing. Isolation. Quarantine. Pandemic. Unprecedented times. My 4 year old son asks me all the time about "when this virus is over" and it makes me sad. Sad and funny, my boys will tease each other and the ultimate insult for them is "you have coronavirus." In the future will our kids have quirky habits because of this thing? While anxiety and depression are high right now, being able to laugh at small things helps us to feel happy – and who couldn't use more of that right now?
While thinking of a design that was funny but not offensive, I decided to embrace the zen feeling and go for graphic tee design of Namaste – 6 feet away. What do you think? What phrase or design would you like to see on a shirt these days?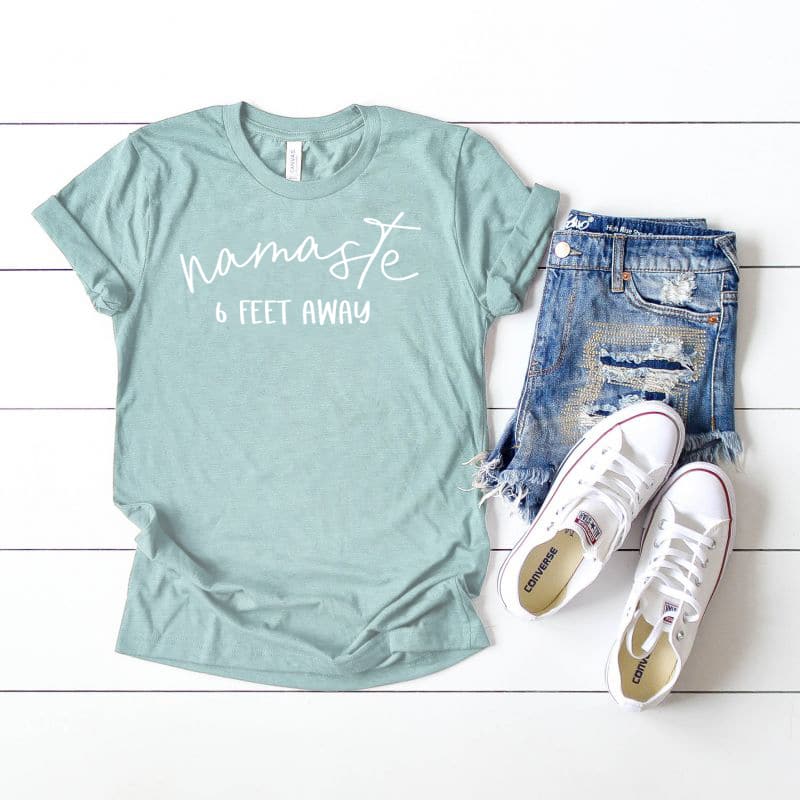 As usual I decided to team up with a group of other bloggers to share free svg files all in the same theme. I hope you enjoy them all and make some amazing projects with them. Be sure to to check out our previous free svg designs. It would be helpful if you could pin any of the images in this post, or even share it with a friend!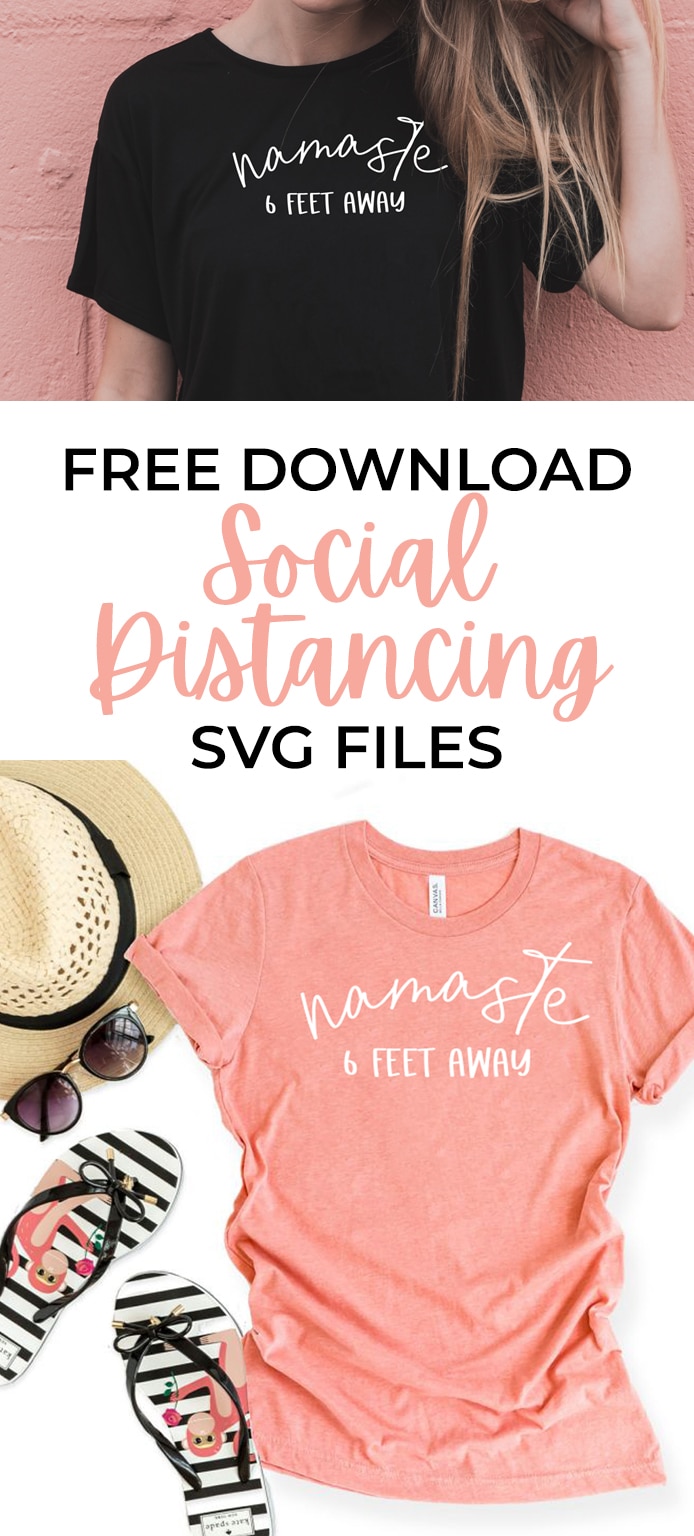 Looking For A Crafty Friend?

15 Free Quarantine SVG Files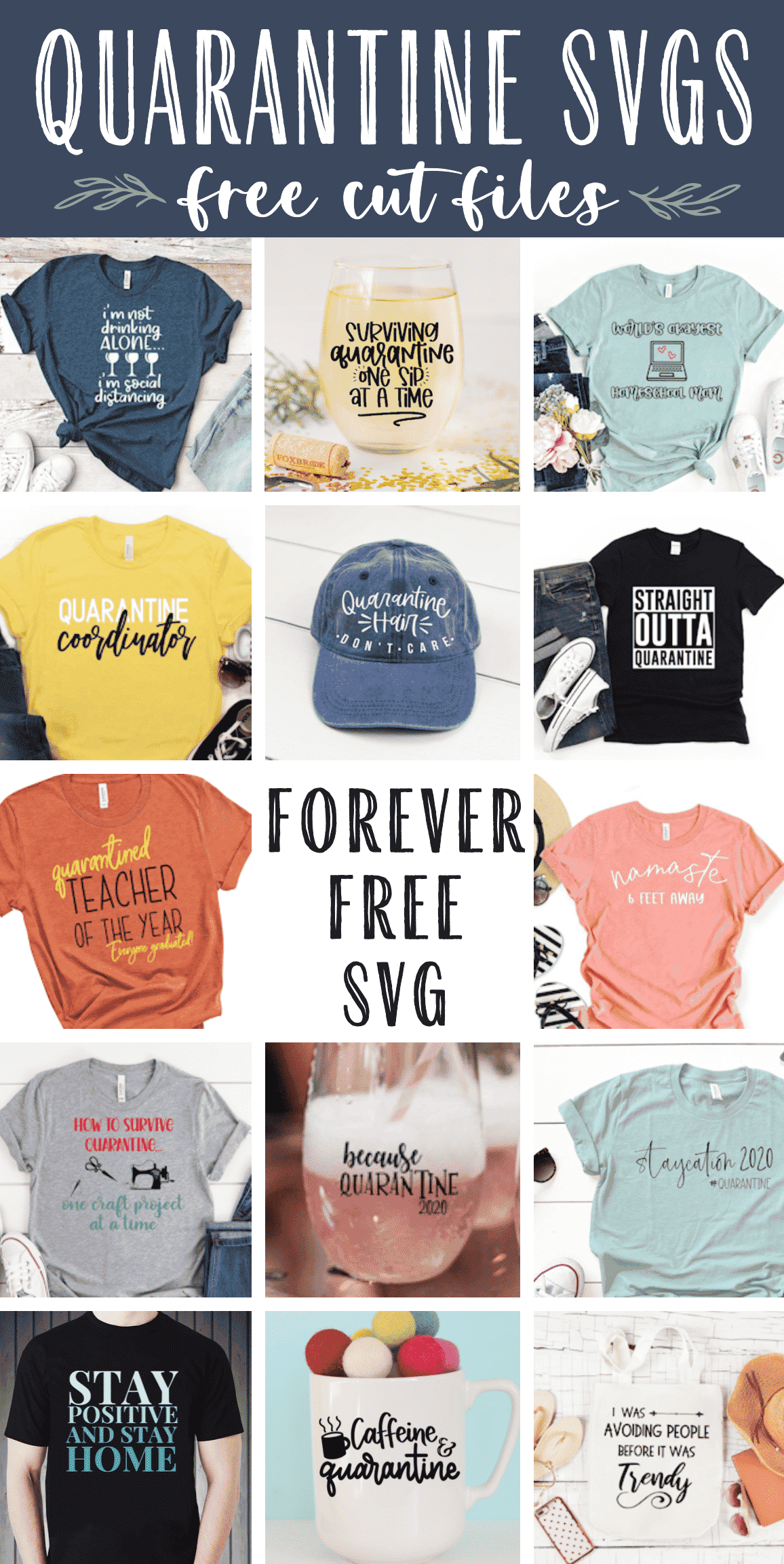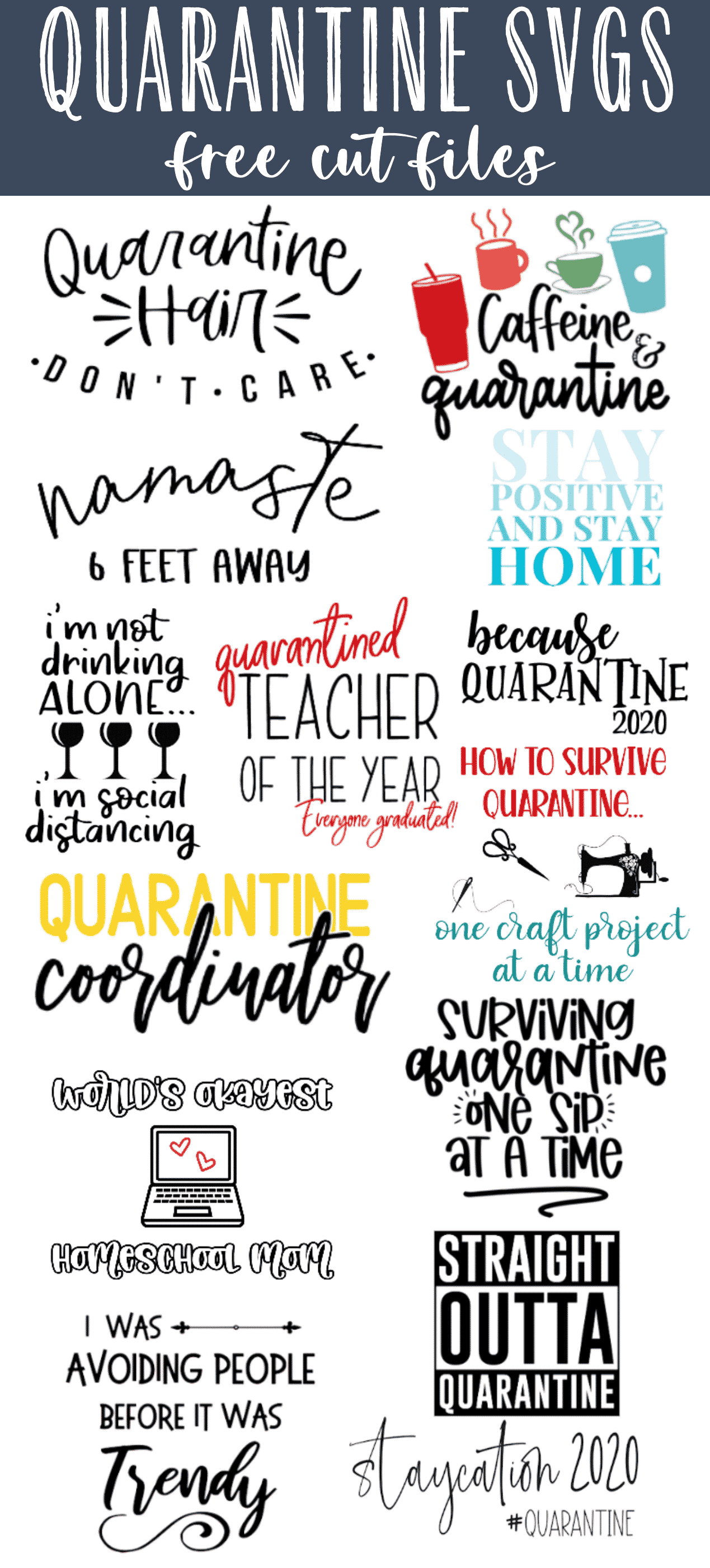 Download Namaste 6 Feet Away SVG Here