Are you looking to learn how to use epoxy resin but don't know where to start? Here you will learn all the basics of how to use resin for beginners. I put together a guide that covers everything you need to know to get working with craft resin.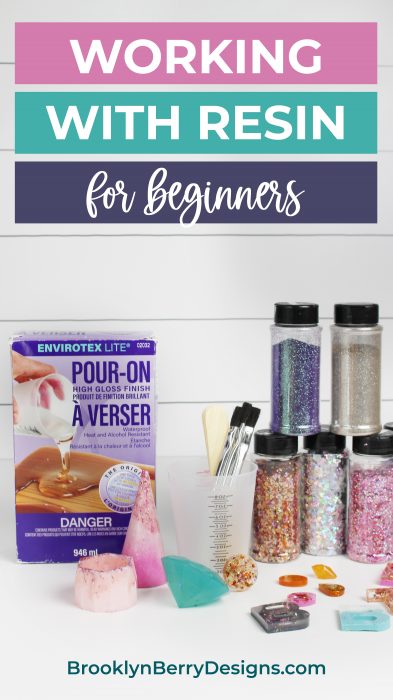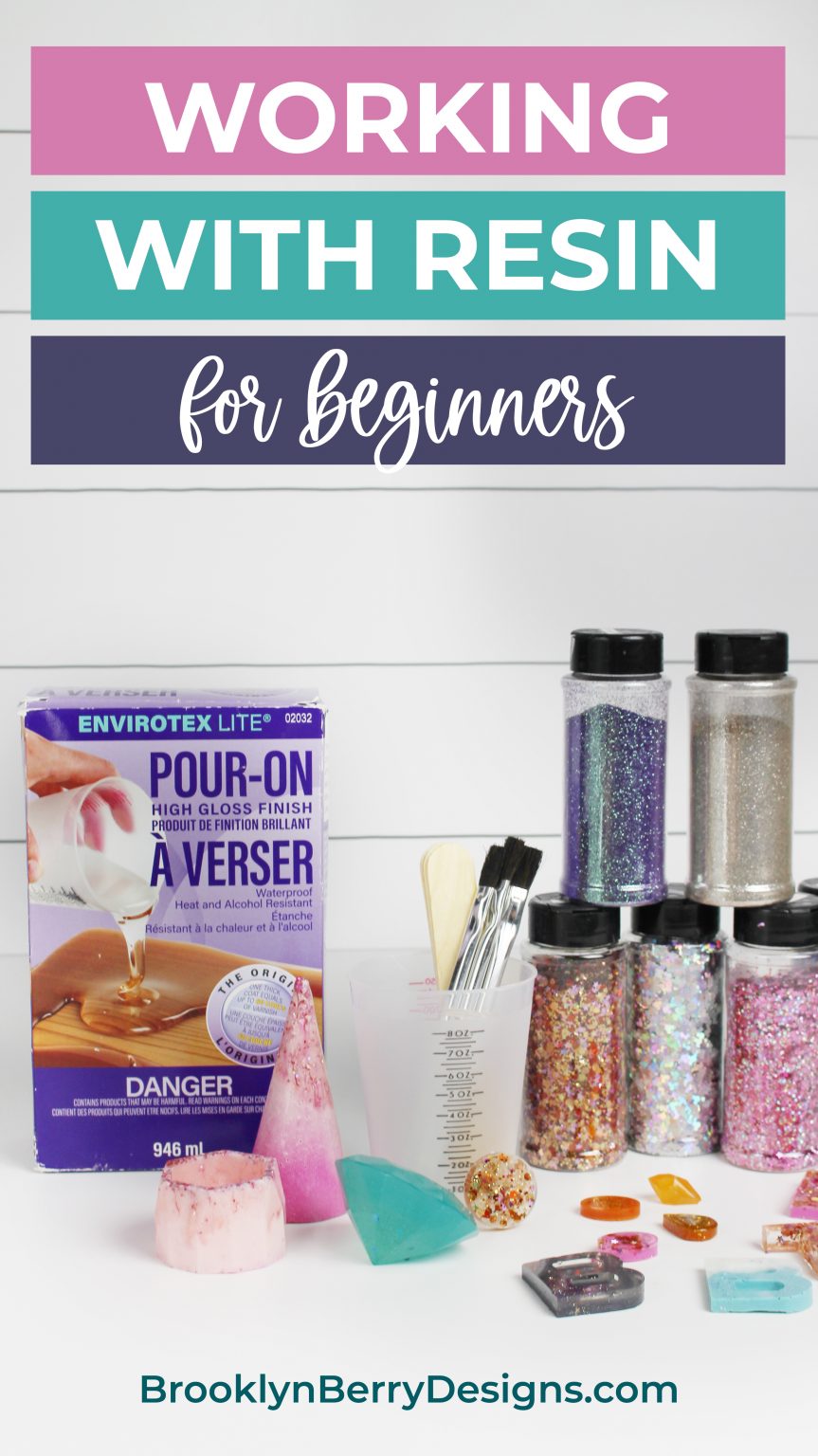 Resin projects are showing up all over the place on social media. I can't scroll through TikTok or Instagram without seeing a satisfying video of a resin project being poured or cracked from the mold.
While these videos are amazing to see, they aren't that helpful for those wanting to learn how to use resin. After making ALL the mistakes, experimenting with all the things, I am ready to share what I learned so you can jump right into working with resin.
WHAT IS RESIN?
Epoxy resin is a two-part liquid that when mixed will form a solid object. This involves a chemical process when the two liquids (a liquid resin with a hardener) are combined. The solution will heat up and harden over time to create a solid item that is hard as plastic. You can form this liquid into any shape by placing it into a silicone mold to keep it in a shape. After 72 hours (time varies depending on the type and brand of resin used) the resin will be at its full strength.
WHY IS RESIN GREAT TO WORK WITH?
Crafting with resin is so fun to me because it really feels like magic. It can be transformed into any shape and for so many uses.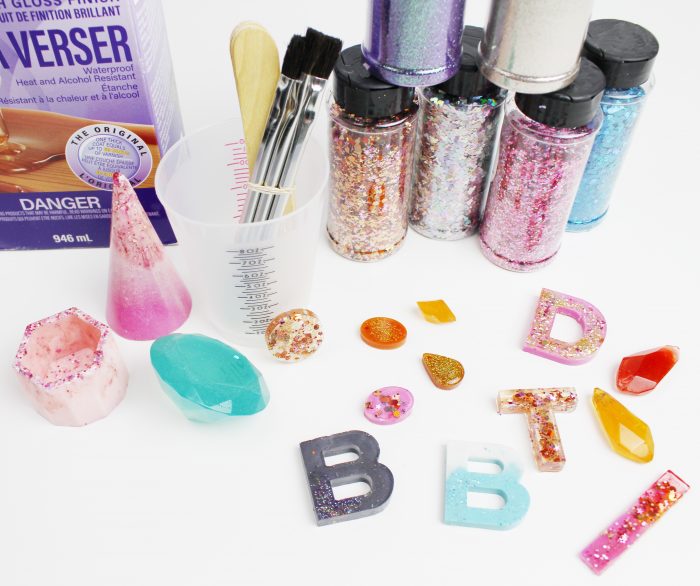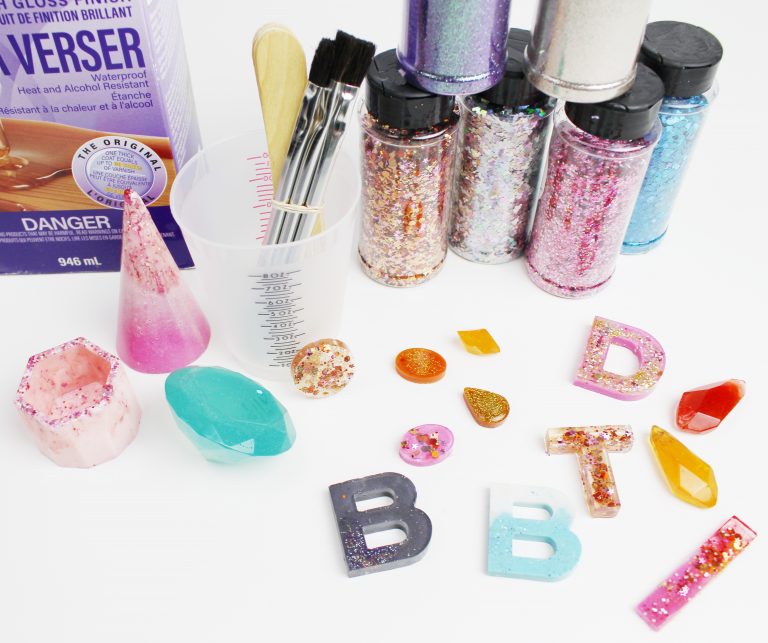 WHICH RESIN IS BEST?
For my beginner resin projects, I used envirotex lite as that was the easiest to find locally. There are other brands available, but I have not personally used them yet. When using resin always make sure you read the directions specifically to the brand you are using.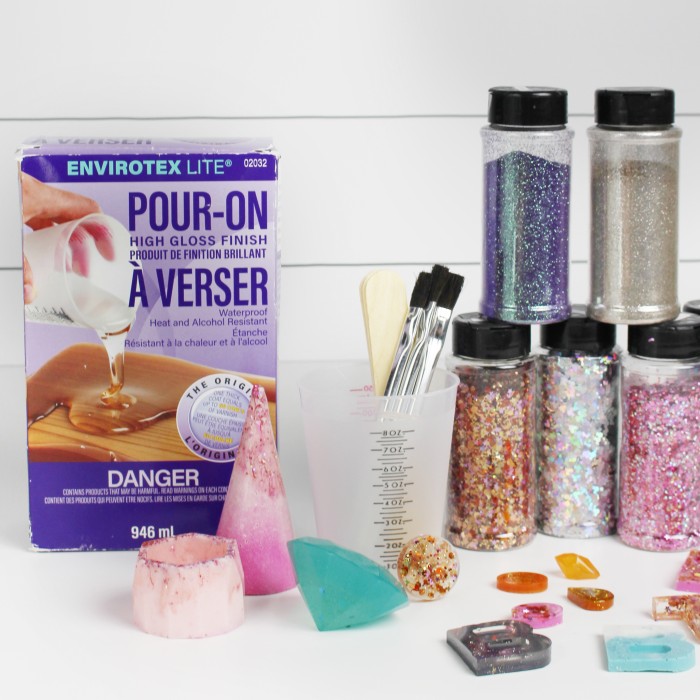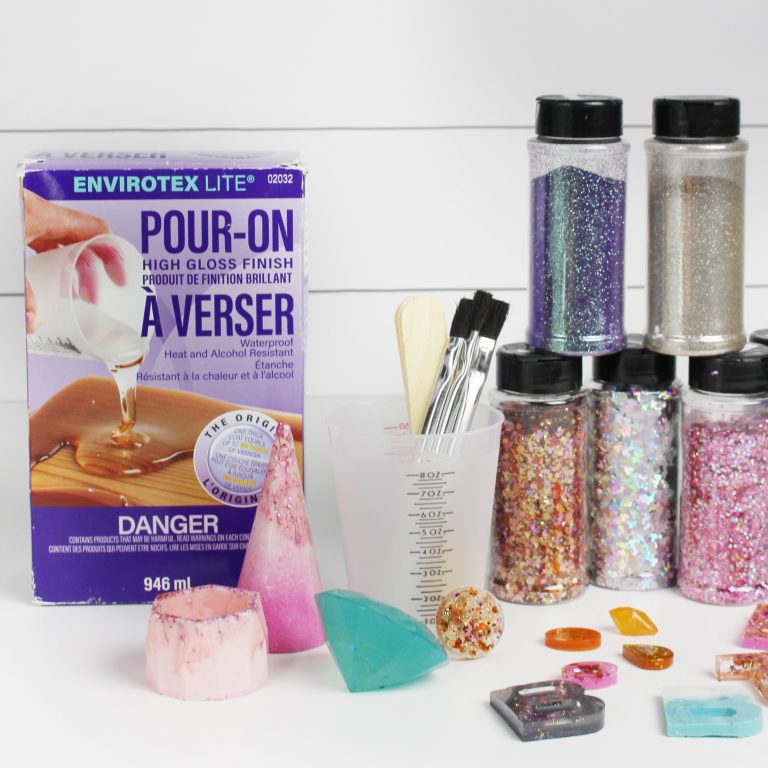 UV resin is great for small-sized projects like jewelry. It is cured under ultraviolet light, which makes cures in minutes instead of hours or days. It required a UV light such as those used for UV gel nail polish which usually has a self-timer.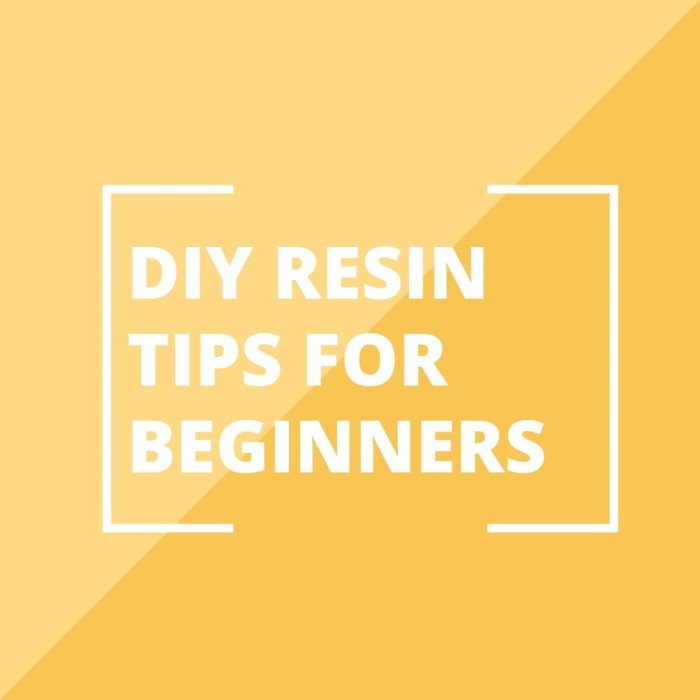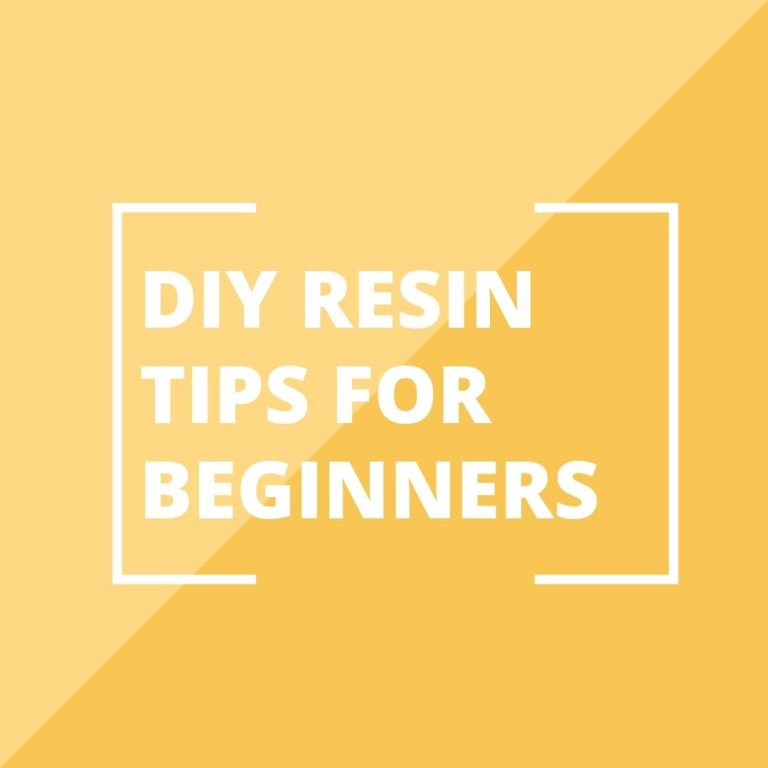 HOW TO USE RESIN
Beyond the basic mess, epoxy resin can be toxic and will require some basic safety measures to keep you safe.
Work in a well-ventilated space with good airflow.
Use PPE – gloves and a mask. Possibly even a ventilator.
Cover your skin – wear long sleeves and tuck them into your gloves.
HOW DO I MIX RESIN
Mixing resin is pretty simple – pour equal amounts of resin and hardener and mix them together. Mix in any dyes and accent pieces and pour into your mold. Pop any bubbles and let it sit.
EPOXY RESIN WORKING TIME
Most resins have a working time of 20-30 minutes. This is how much time you have after mixing it together before it begins to harden. Make sure to mix the right amount of resin that you can use in that time frame. Start with small batches to save your product.


RESIN CURING TIME
Typically resin will cure within 24 hours. This curing time will vary depending on the brand, so check your product instructions for the exact curing time recommendation.
SUPPLIES NEEDED FOR RESIN CRAFTS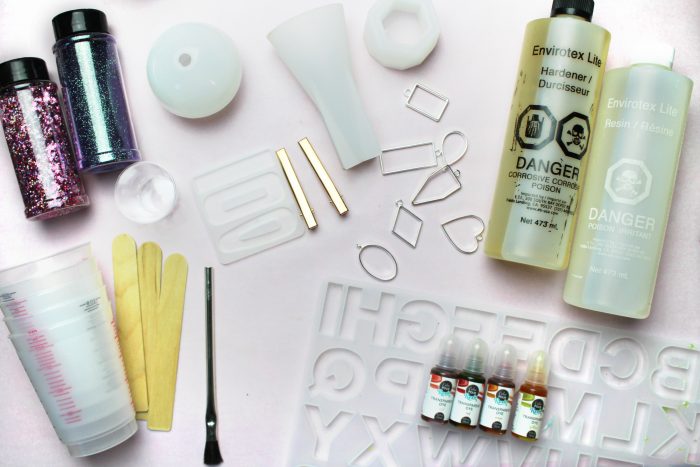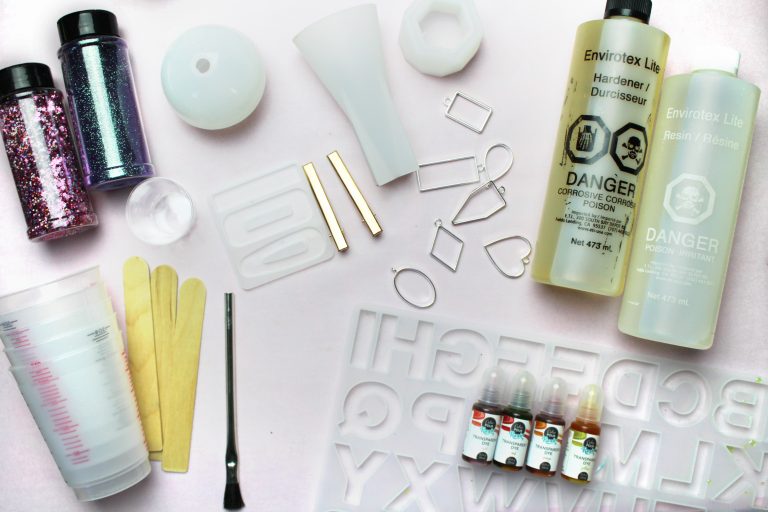 Looking For A Crafty Friend?