"This shop is part of a social shopper marketing insight campaign with Pollinate Media Group® and Sharpie, but all my opinions are my own. #pmedia #PaintYourWay https://my-disclosur.es/OBsstV"
DIY Learning Curves
So my weekend project was having a blast drawing on a table. I currently use it in my sewing room, and often cut fabric and layout projects on this table. While I was in Michael's last week I saw these new Sharpie Paint Pens (well, new to me I see, but I hadn't seem them before in person). I remember seeing projects for mugs and dishes at christmas time, but instantly had ideas for a patio stepping stone, updating my sons shoes with some funky patterns, and drawing my own wallpaper.
Because there is often a steep learning curve on these projects, I wanted to start with something small and less important. First up? Garden stepping stone. Nobody will ever see this project if it gets messed up, so the pressure was off my shoulders.
First realization – when you first open the pens I was shocked at how narrow the pen tip was considering the size of the paint pen. You have to push the tip down to get the ink out, and it splattered on my stone. Also, I had to realize that its more paint than sharpie, so it smudged a bit when I used a stencil.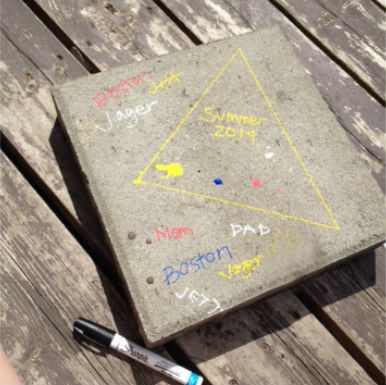 Next I moved on to my table. Sadly, my kids were literally sliding all over it while I was trying to get it done, so I am going to attempt to personalize it a bit more. Again, the paint smudged a bit but not enough to be super noticable. I also tried using a ruler to get straight edges in black, then went back over it with a while paint pen, just freehand drawing. I am not sure which I like best.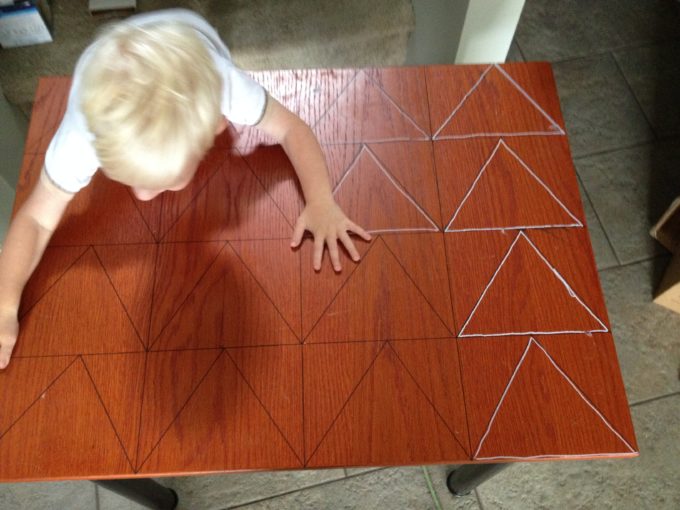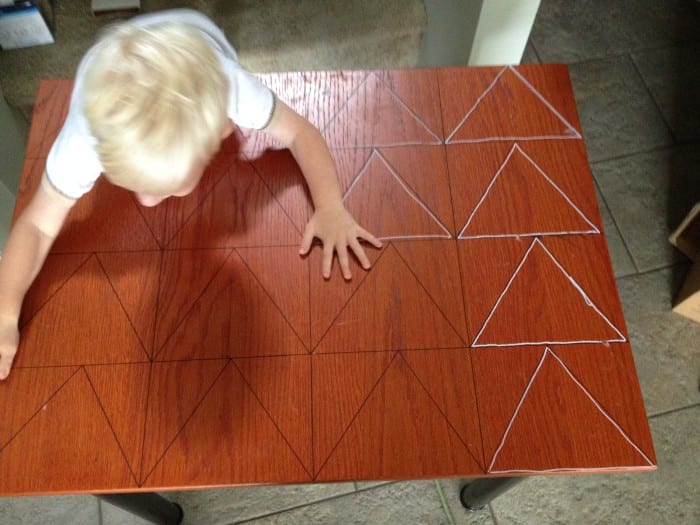 Remember the amazing tribal leather ottoman I featured a while back? That was designed and painted using sharpie paint pens. AMAZING. So while I am finishing up my final project, I want to know if anyone else has tried these markers. Any tips to getting it perfectly smooth? I want my technique mastered before I move onto my walls and clothing.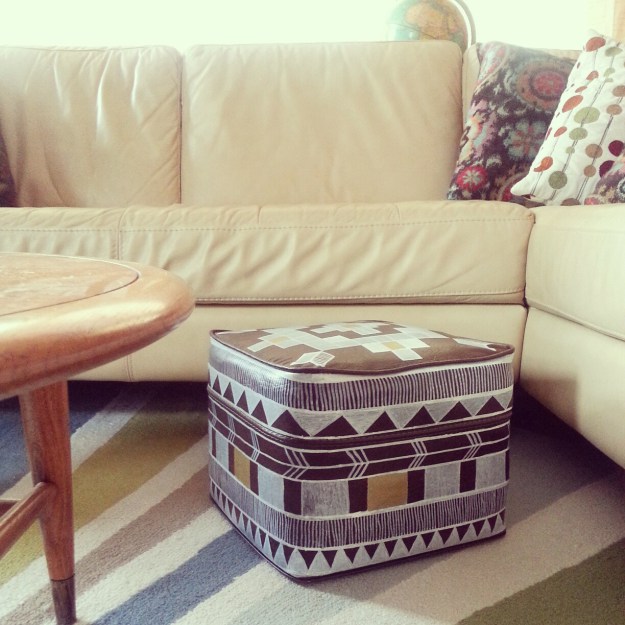 AND…. Here is my final project!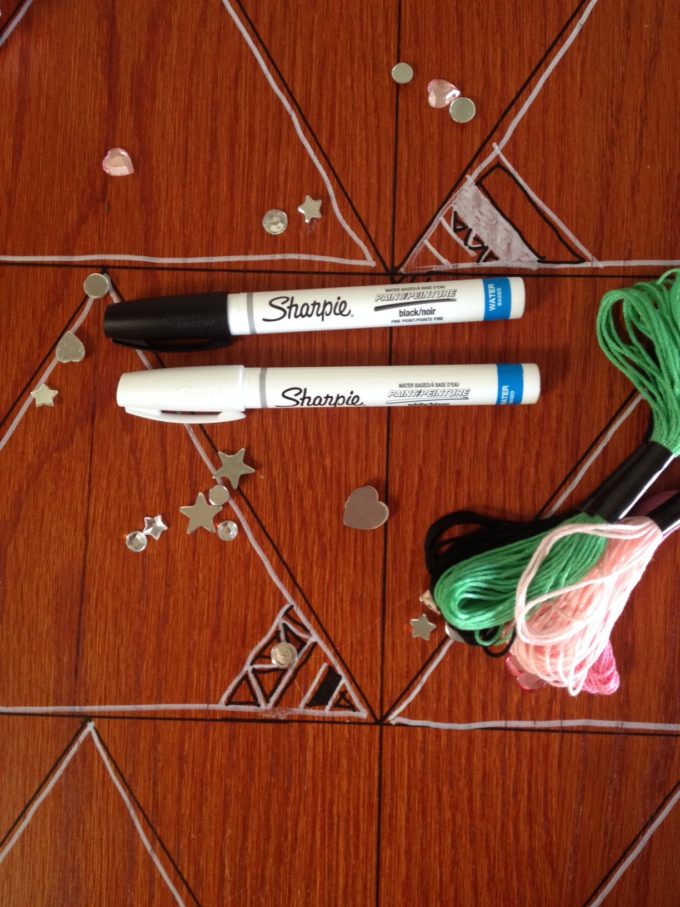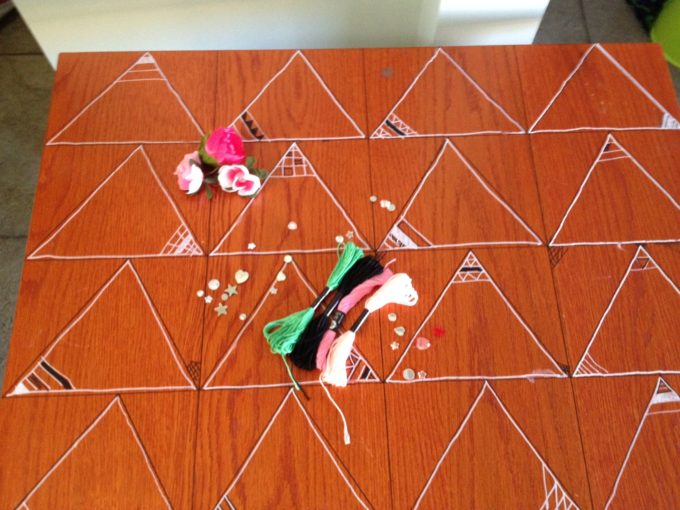 Here is how to make a geometric pattern craft table with sharpie paint pens.
Find a table
Use a ruler to measure out how large you want your triangles to be
Start drawing – if you want a more crisp look you can use a straight edge, but I free handed it.
Embellish – add any doodles, graphics, designs that you like
Get your craft on! I was so excited to look at something other than a blank wall and boring table while sorting supplies for my next project.
Be sure to check out Michaels for deals on Sharpie Paint Pens!