My babies are now out of their cribs (remember their adorable twin nursery) and sleeping on a mattress on the floor. I did this with Jett as well, leave the mattress on the floor until they can sleep through the night without falling off the bed. I have been needing to update the room decor for a while but couldn't decide what I wanted to do. With two kids the same age they don't really meet the criteria for bunk beds. A queen bed would work for them to share, and would double as a guest room bed, but that would require buying a new queen mattress so it hasn't happened yet.
When my parents moved out of their big house I nabbed a few pieces of furniture, including an adorable twin bed with a trundle bed underneath. We set it up right away, and both boys share the trundle bed right now. After rearranging the bed in the room a few times, it is finally in its resting place. This furniture layout is not what I first imagined, but proves to be difficult. Because the trundle is being used so frequently, a nightstand can't sit next to the bed and the dresser has to be so far away. We also have a debate about furniture being placed over air vents in this marriage. I like to see his point, but unless we had a massive bedroom with tons of room to move furniture any way we please, every wall has an air vent, cold air return, window, etc so we can't avoid them forever.
Here is what the room ended up like, as of this weekend.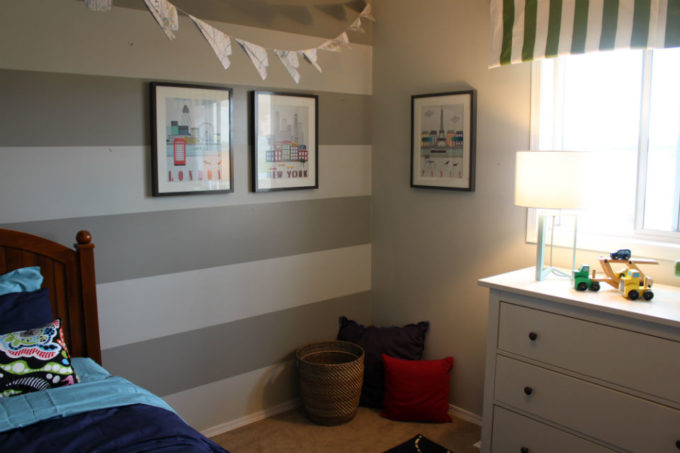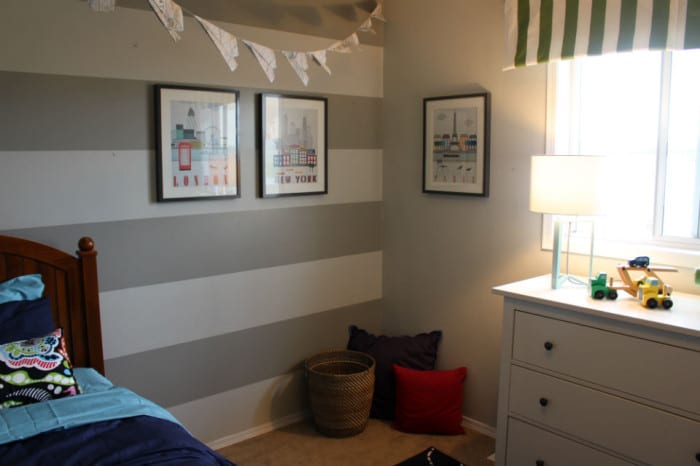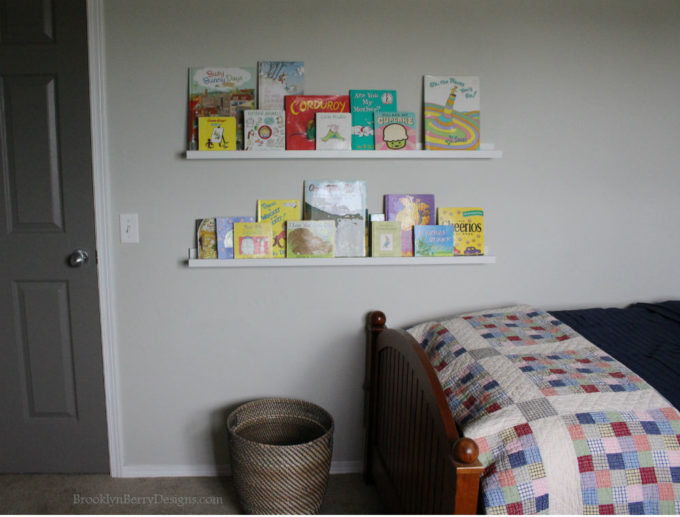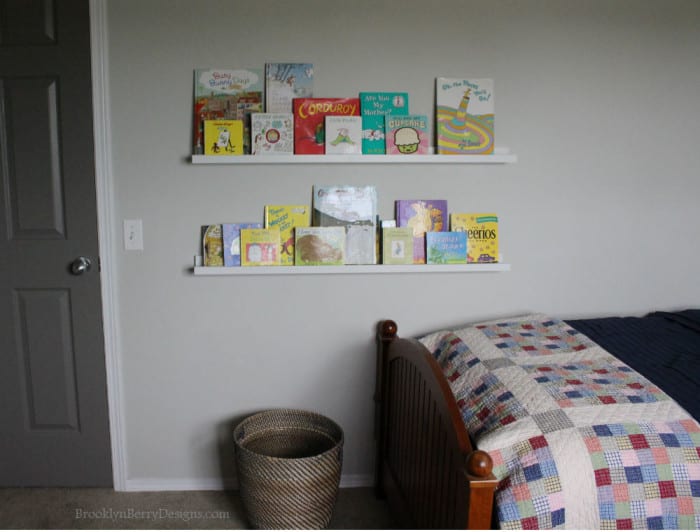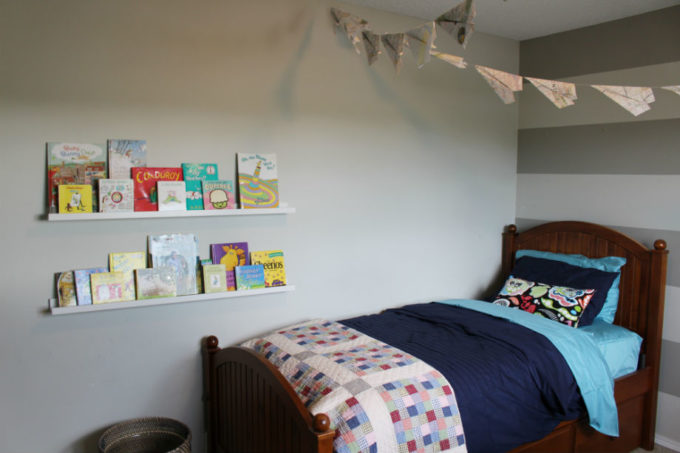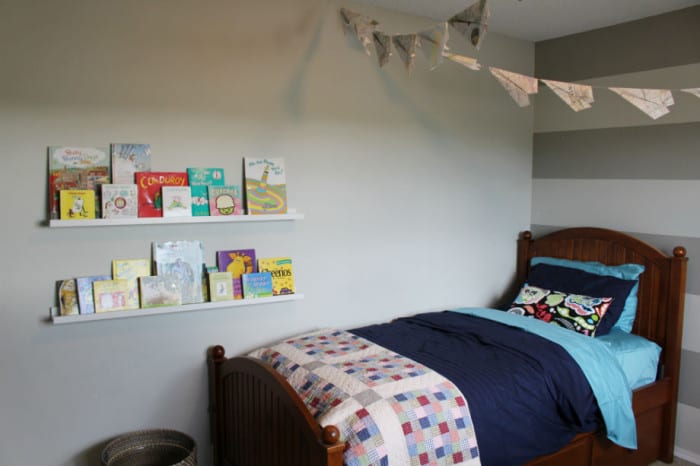 There might be a few changes to come in terms of accessories, but for the most part is is finished.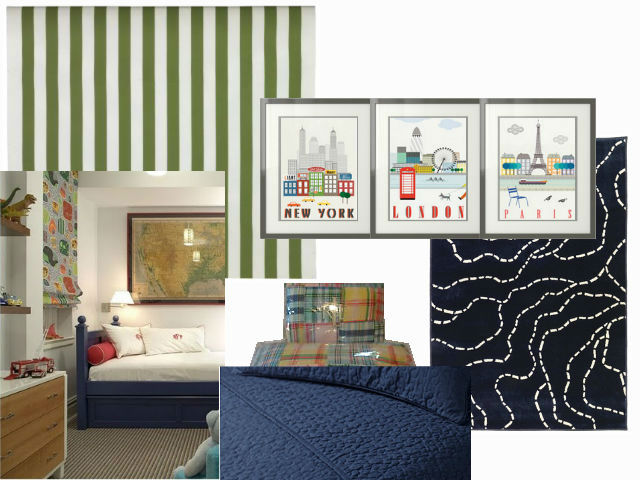 In order to keep it simple to complete and affordable for my budget, we did a one stop shop to Ikea, focusing mainly on textiles. Here is what we picked up.
Ferle Rug, $40
Duvet Mysa 365 – $40 x 2
Navy Blue Duvet Cover – Alvine Stra – $35 x 2
Turquoise sheet set Gaspa – $30 x 2
Paris, London, and NYC posters, Trilling – $15 for the set of 3 (I KNOW!)
3 Grey Ribba Frames – $15 x 3
Cornice on window – made by me, with cut fabric from Ikea
throw pillow – Gulort – $5
Oh and I forgot to show the trundle bed out.