Looking for single line fonts that aren't boring? Here are my favorite time saving single line fonts and where to find them.
Recently I started designing my own files to cut on my glowforge where I discovered that engraving can take a lot of laser time – and time is money! One way to cut down on time is to score instead of engraving where possible, and use the thinnest line weights possible. For text, use a single-line font whenever possible.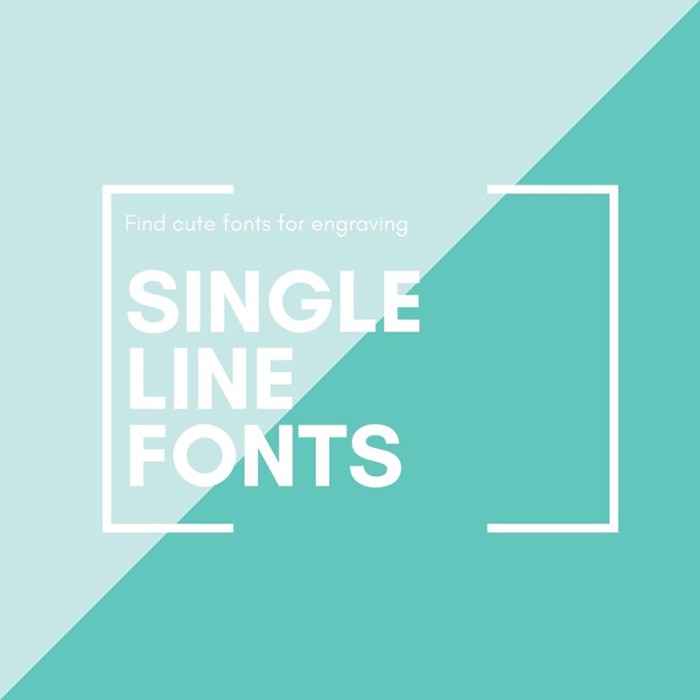 GETTING LETTERS TO BE DRAWN, NOT OUTLINED
Typically when trying to use a Cricut to draw and write you will notice that it will outline each letter rather than drawing a line to form the shape. An easy hack for this is to choose a skinny or thin font. It will still draw an outline of each letter and it should look ok. This works great for markers and drawing, but not that great for engraving which can look crappy.
For Cricut users, you can search through Cricut Access fonts and filter by "Has A Writing Style" (you can get a full how-to on that here). But for any other machine or when using any other software you will need a single line font.
SINGLE LINE FONTS FAQ
WHAT ARE SINGLE LINE FONTS?
Single line fonts can also be called hairline or monoline fonts and they are totally different compared to a normal font. I'll spare you the technical information but single-line fonts are exactly that. A single line – there is no overlap and no thickness so the machine draws, cuts, scores, or engraves at the thickness of whatever tool you are using.
WHEN TO USE SINGLE LINE FONTS?
Single line sketch fonts can be used for engraving, debossing, drawing, foiling, writing and more! You can do this with the Cricut, Silhouette, Glowforge, or other CNC and laser machines. Any foil tools such as the foil quill and foil transfer tool will use single line text and designs as well as any engraving tool or infusible ink pen.
Looking for the best cricut fonts with a writing style? I share my favorites here.
SINGLE LINE FONTS FOR ENGRAVING, FOILING, AND WRITING
I searched for as many free fonts as I could, but the selection is very limited. To get a single line font that looks cute or has more of a style to it, you probably have to buy one. Luckily, they are not expensive and there are always deals! Here are my favorite free and paid fonts for engraving.
FREE FONTS
PAID FONTS


Pin this and save it for when you need it!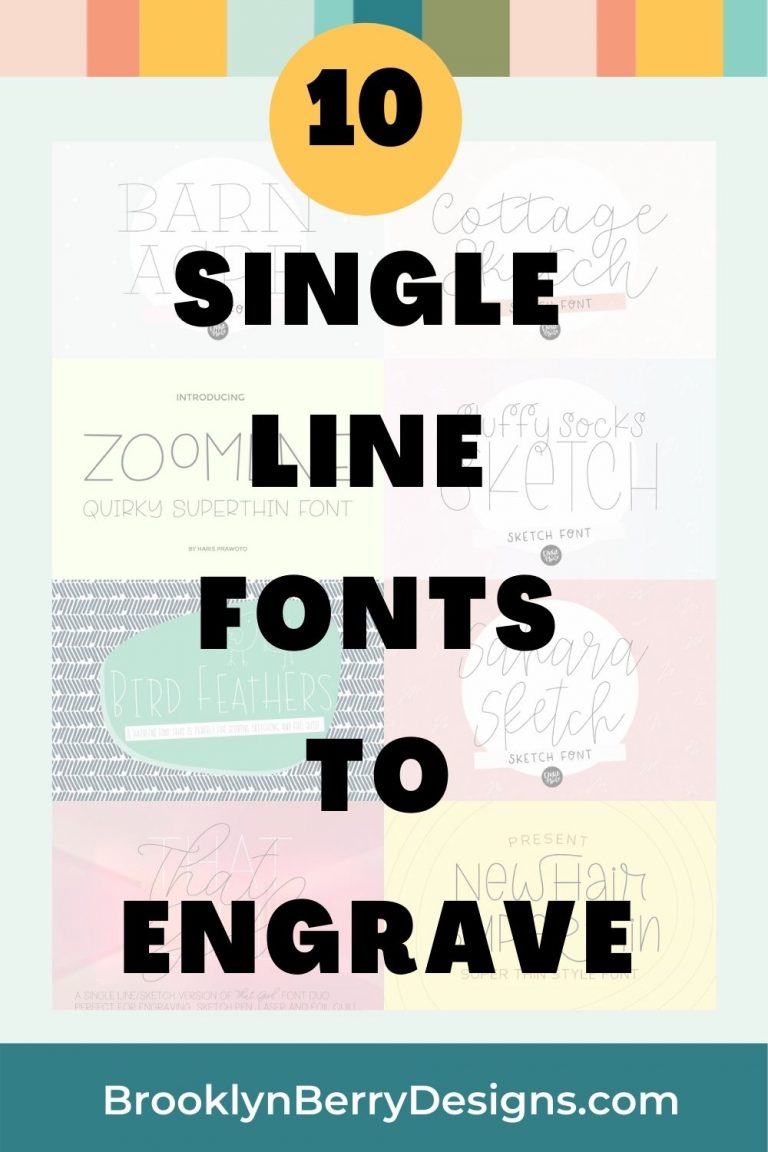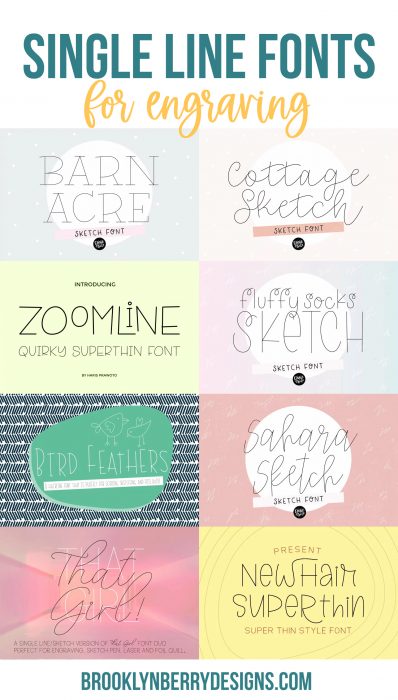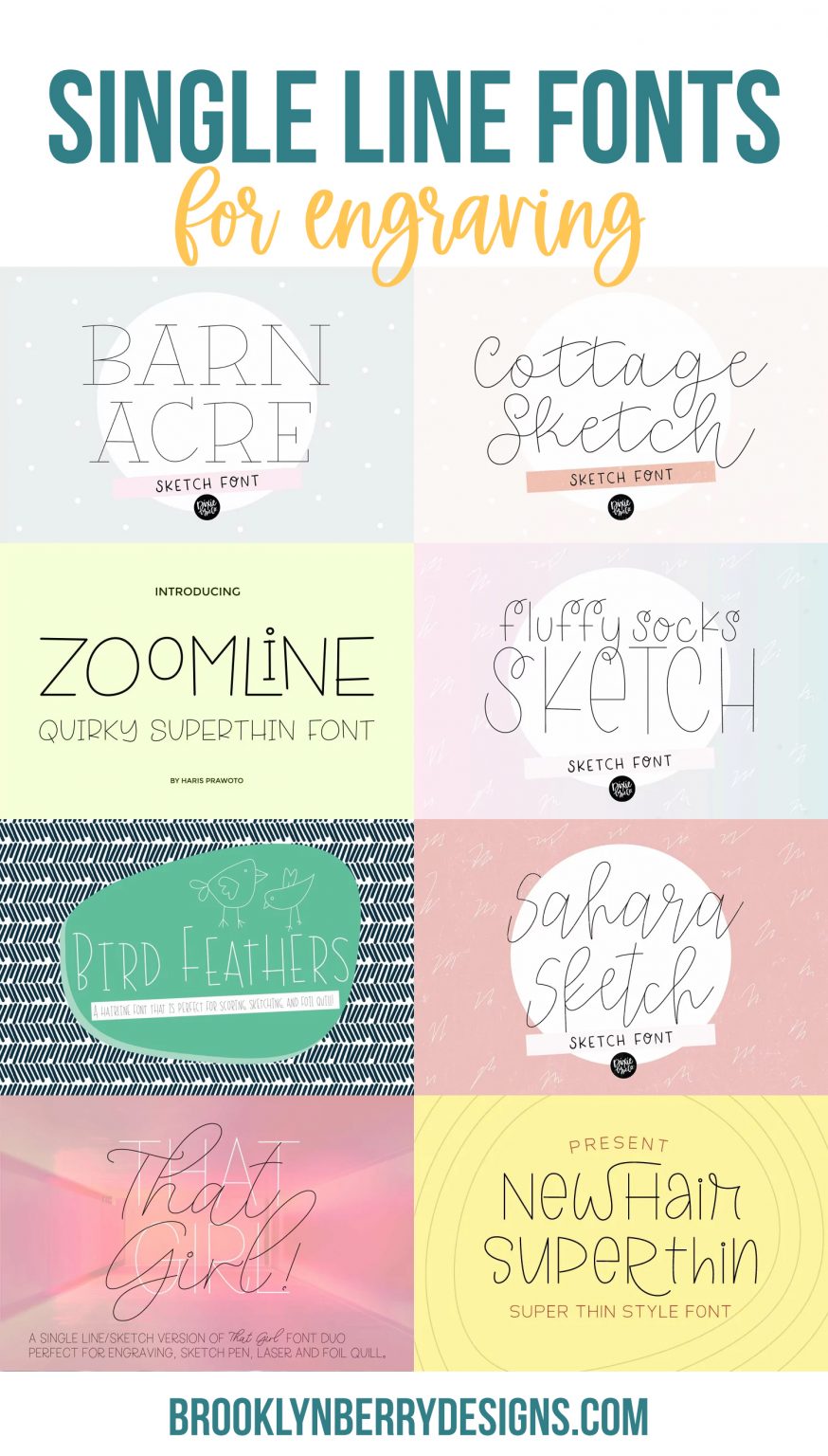 Looking For A Crafty Friend?