Bullet Journal Pages – Mood Trackers Printable
Looking for printable bullet journal pages? This free Mood Tracker printable will be perfect for any planner or journal user.
My love for planners is lifelong, and I have had many different styles of planners – both digital and paper. The bullet journal is my personal favorite for being able to journal, track habits, and keep accountable. Traditional Bullet Journals use dot grid or regular grid paper for you to customize and fill out as needed.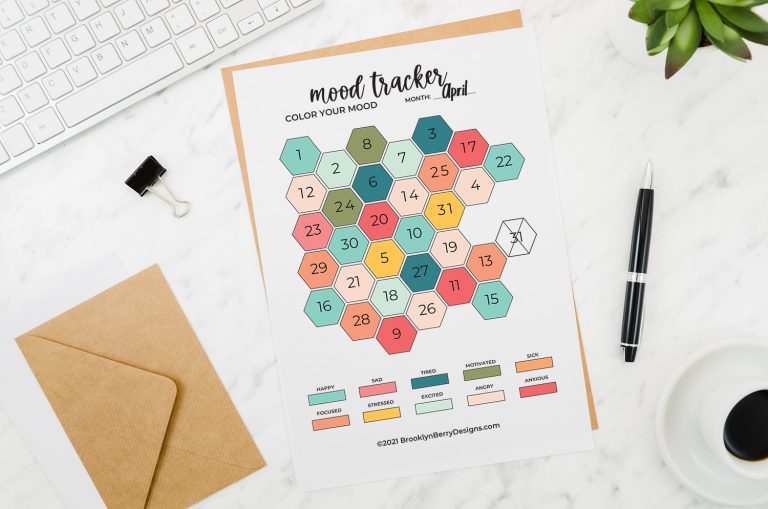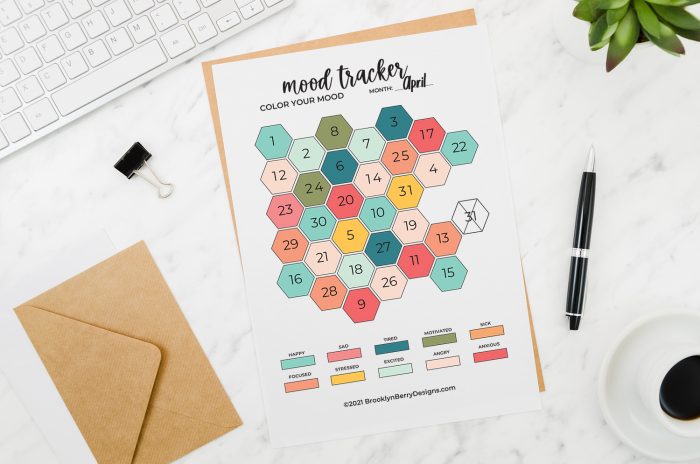 Personally I still use my happy planner as a base, but print my own pages to add into the book itself. Its a bit of a DIY happy planner meets bullet journal. I love being able to print out and add things as time goes on, making the perfect personalized planner.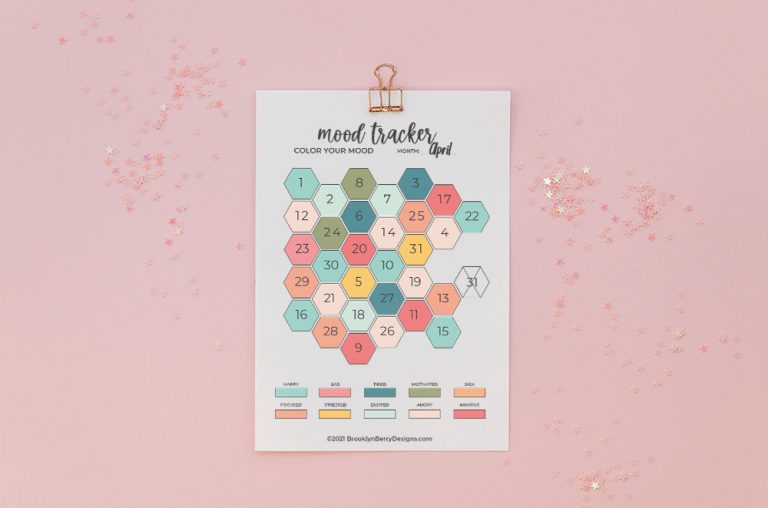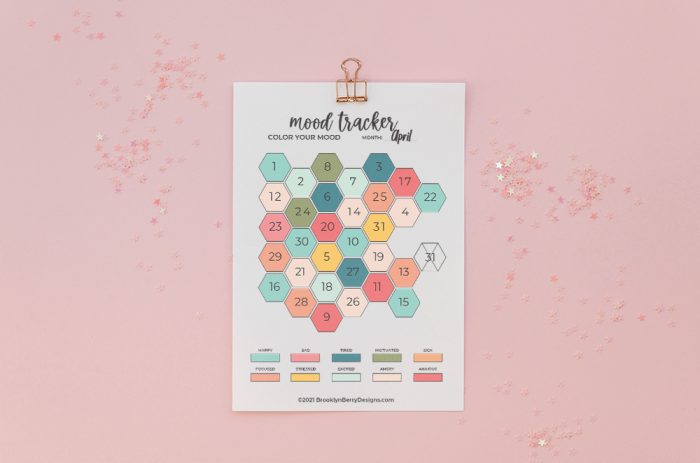 What I stress about with bullet journals is not having them be pretty. I can't hand draw beautifully and I want to be able to practice, rip out pages, etc. With a printable mood tracker you can print it to any size, glue it into your bullet journal, or trace it onto the book pages! So many options to get the look that you want – check out Etsy for more ideas to get you started.


If you love printable planner pages, you should check out these:
WHY USE A MOOD TRACKER
A large part of teaching my emotional resiliency and a growth mindset is to reflect on your day. A mood tracker bullet journal page allows you (or your child) to reflect on your day and how you felt.
The goal of a mood tracker is being able to see patterns and trends in your feelings. Does work or school influence how your day goes? Days where extra curricular activities occur can be mood boosting or lowering. Using a tracker can help you see what is affecting how you feel, and make changes to make your mood better!
Maybe you have more good days than you assumed you would. Maybe while reflecting on your day you can see that one part may have not been great, but the rest of the day was great! How would you summarize that entire day as a whole?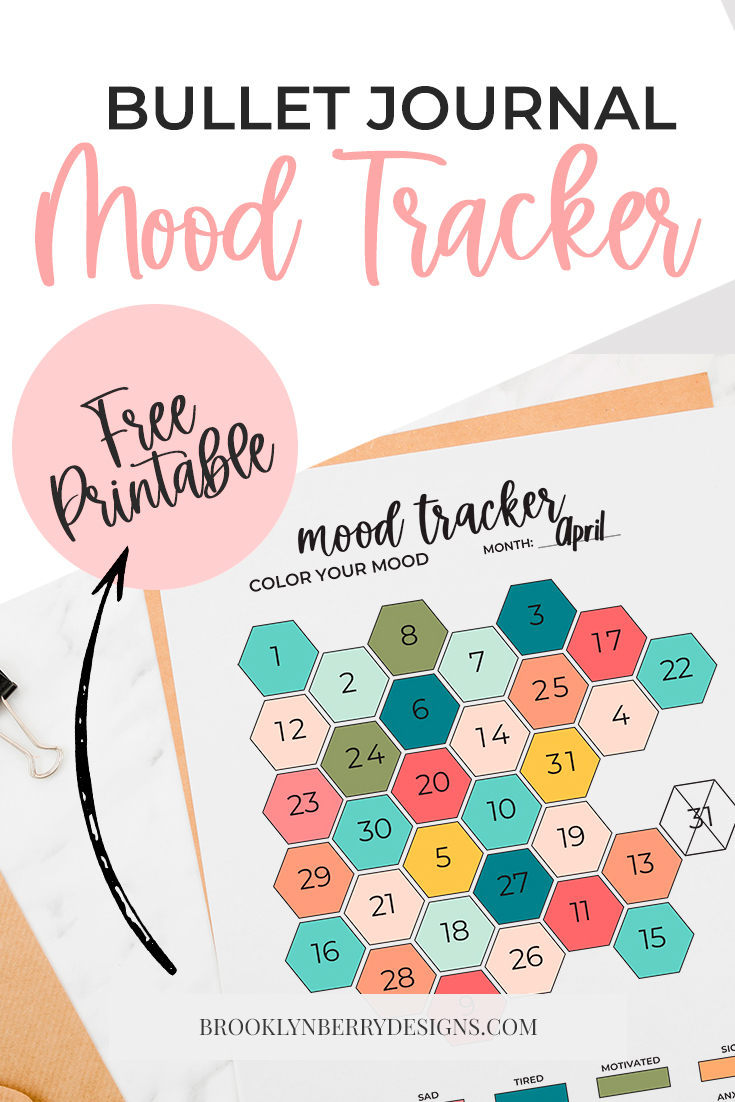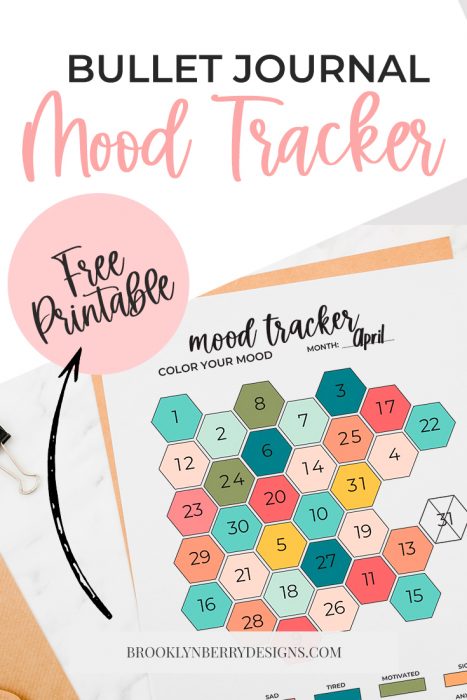 HOW TO USE A MOOD TRACKER
Decide what labels you want to use for your moods. Assign a color to each one and fill out the legend on the page. The colors can be whatever you happen to like at the time.
Some people choose colors depending on what mood it is representing. For example red for angry, blue for sad, yellow for happy, etc. Another color option is to do an Ombre range of colors, tones to match the season, or just your favorite color combinations.
At the end of each day fill in the design with the color of your overall mood for the day.
Tracking your mood can be easy and fun. Enter your information in the box below and I will send you the printable!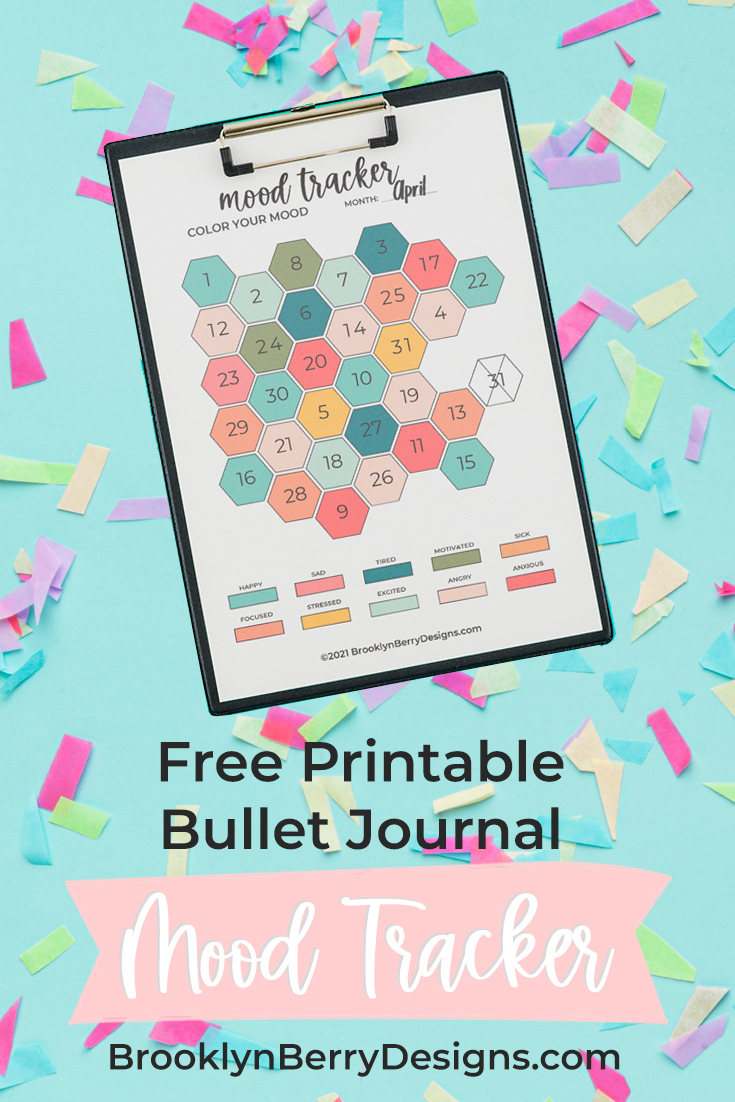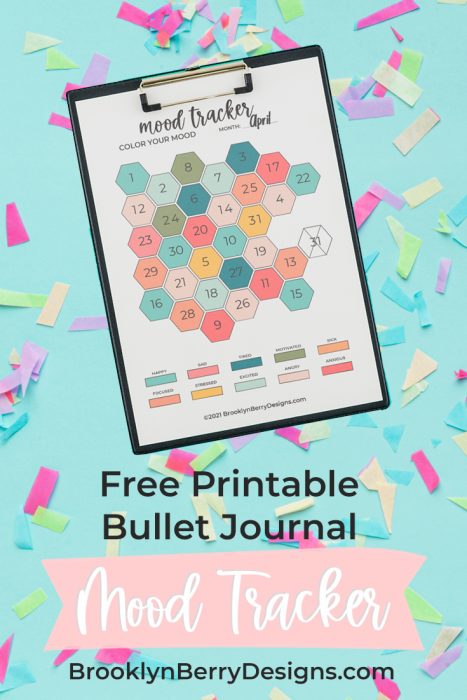 To get the free printable enter your name and email address in the form below and click the GET IT NOW button. I'll send the printable file straight to your inbox.
Terms and Conditions:
Downloading this free printable you are signing up for my e-newsletter and you'll be notified when I release new free printable files.
This printable is for personal or classroom use only.
This file can be used in part or in whole for your personal projects.
Digital reselling, sharing, redistributing of the files is NOT allowed. If you would like to share, please direct friends to the original blog post where you found this cut file.