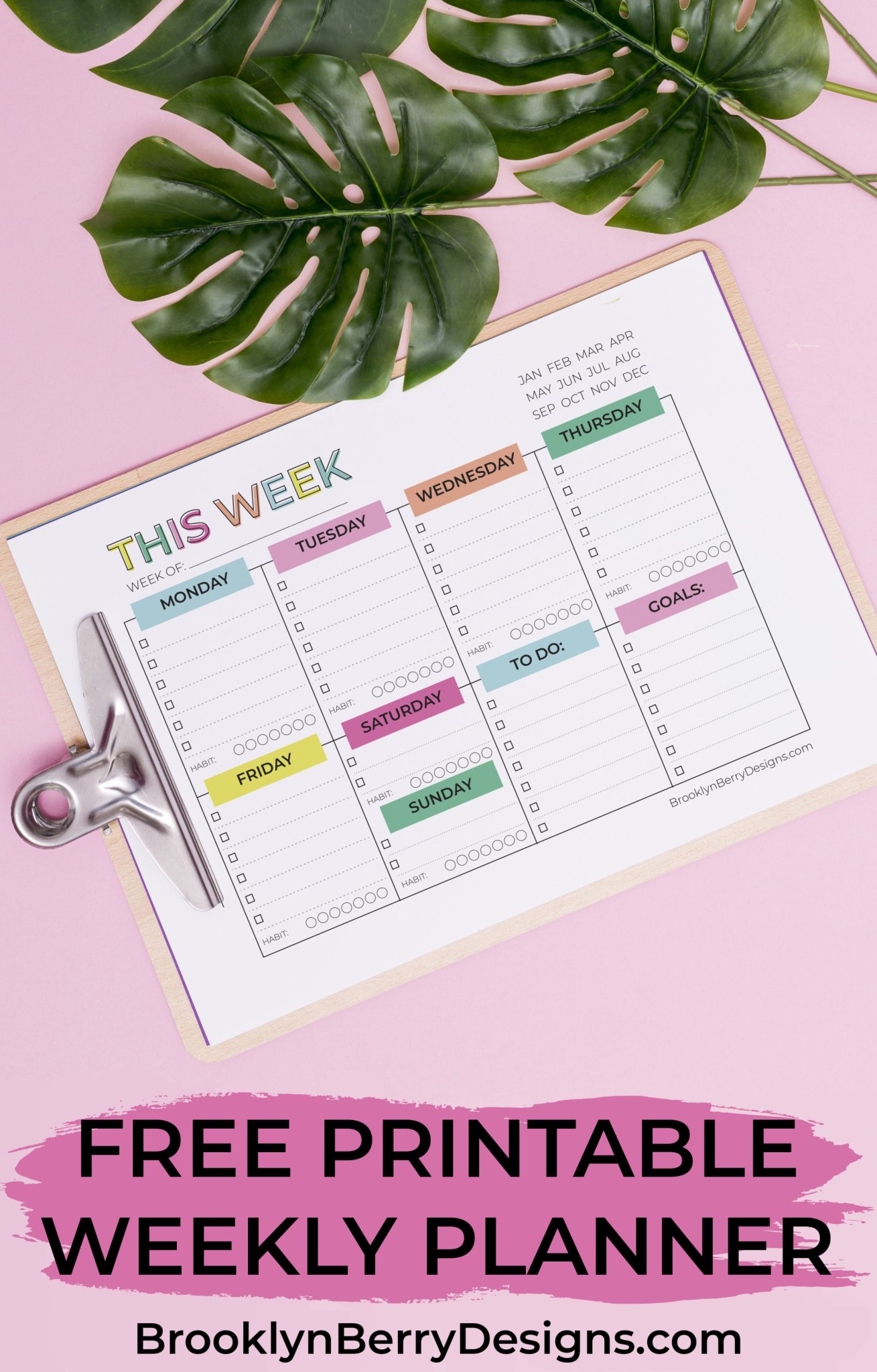 Are you looking for an undated free printable weekly planner? Never miss an important date and keep track of all your to-dos all on one piece of paper.
Do you love the feeling of starting a new planner? The fresh new pages are so addicting to me. I may or may not purchase a few different planners a year for various things.
Personally, I like to have one for my blog, one for the family, and I still make plenty of to-do lists each day, with various reminders to myself. It may be overkill for some but I am easily distracted and I love to check off a list.
I also love a paper planner in addition to my phone's calendar because there seems to be a gap from the icloud calendar, gmail calendar, etc and things sometimes get lost. Its annoying.
FREE PRINTABLE WEEKLY PLANNER
Goals vs Resolutions
A friend of mine makes goals for each year of things she wants to accomplish. They can be as simple as getting that coat dry cleaned, organize a stack of papers, get the piano tuned, or any other task you have been meaning to finish but just haven't.
Lets skip new years resolutions and work on goals!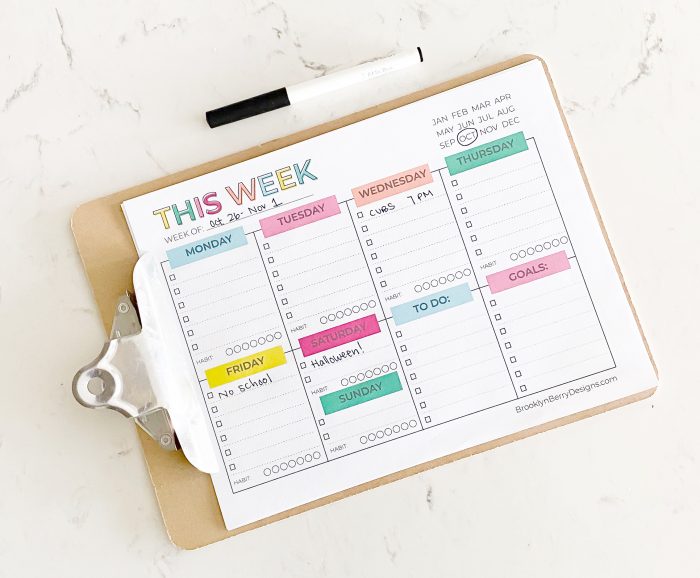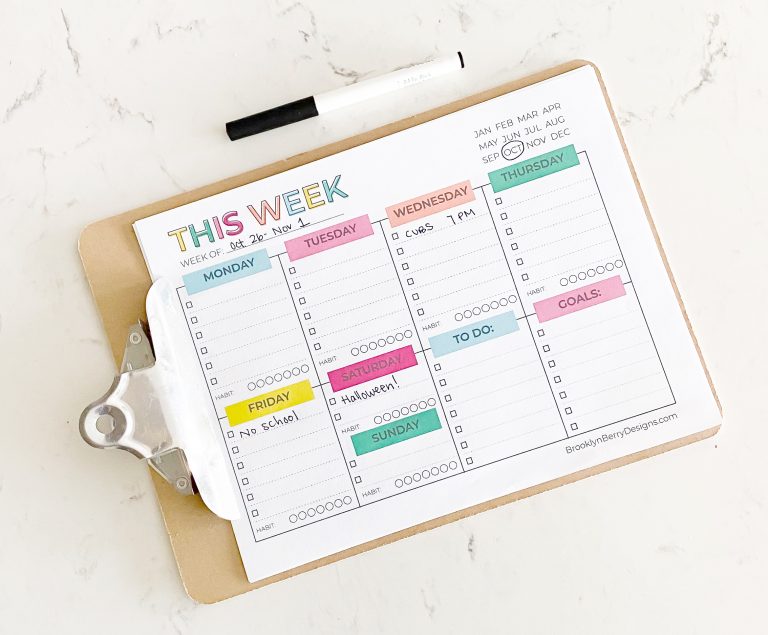 If you love planners, you will love these other free printables!
FREE PRINTABLE WEEKLY PLANNER
Rather than writing 10 different to do lists, and keeping multiple planners, I decided to keep one piece of paper for the week. If it was organized well I could use it to track my scattered thoughts. This would include appointments for each day as well as tasks to complete and a goal for the day or week.
Another feature is tracking a daily habit. This could be drinking glasses of water, reading scriptures, or anything you want! If you have more than one you could either color code the dots or draw a line through them. Whatever works best for you!
HOW TO USE THE WEEKLY PLANNER
So, behold my miraculous weekly planner. Its colorful and cute. Print one copy every week and fill it in with your commitments, appointments, goals, meal plans, and more!
The printable page will open and you can print in PDF format. This weekly planner printable is a letter paper size. Print the PDF file on regular copy paper.
Pin this for later: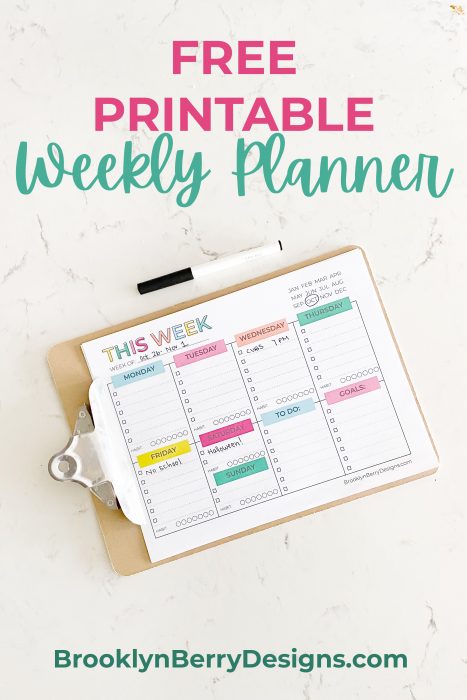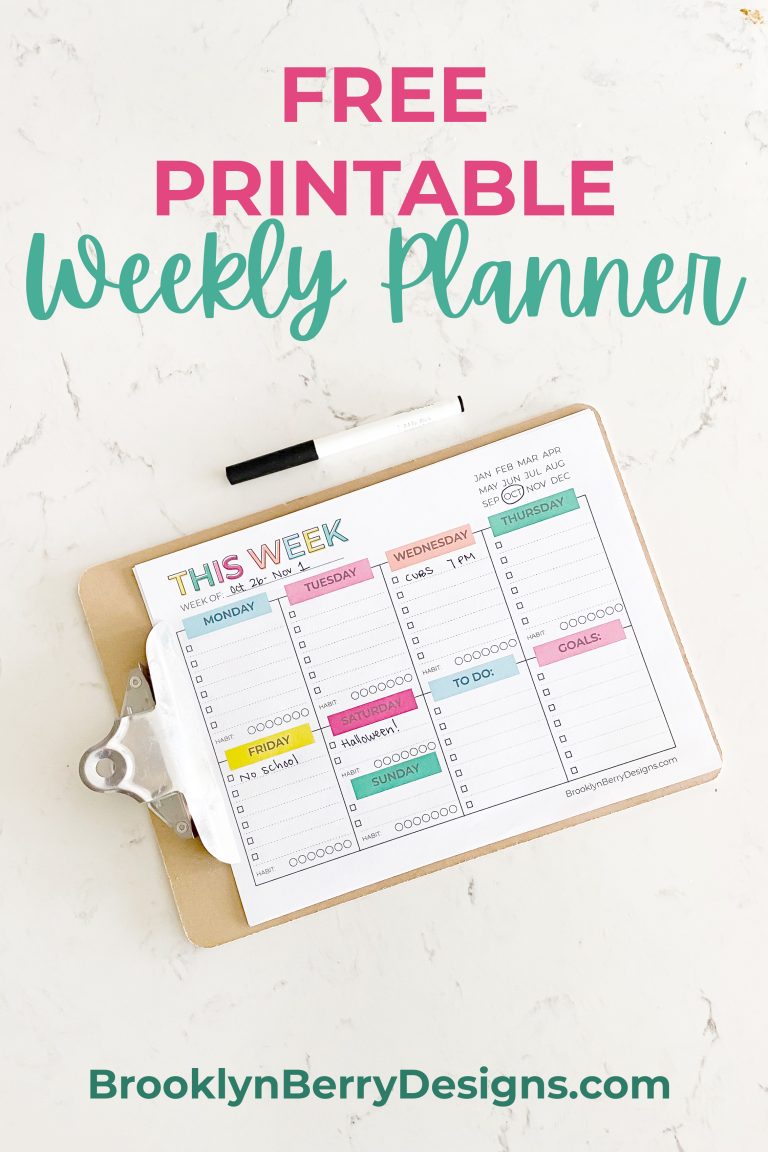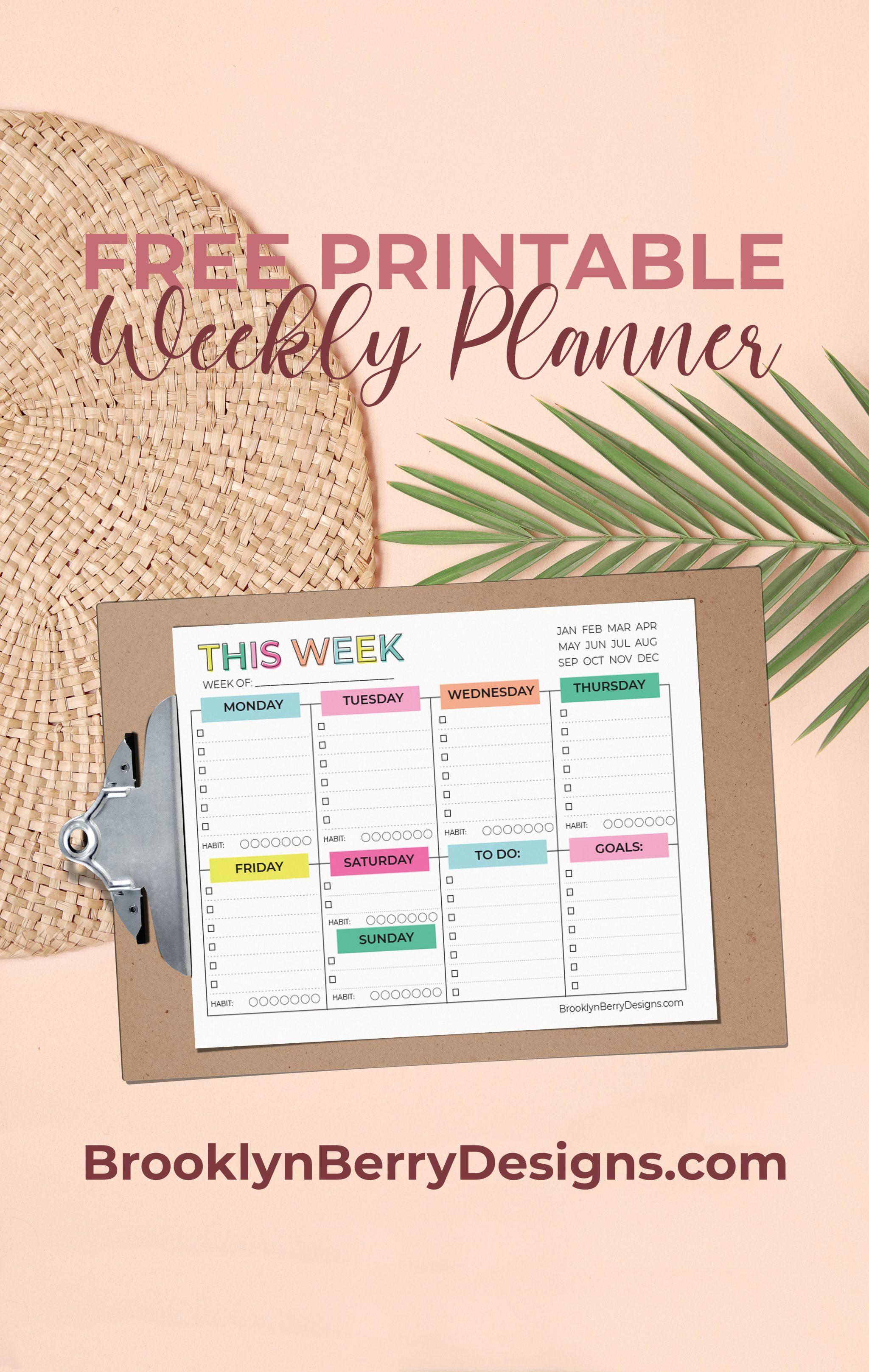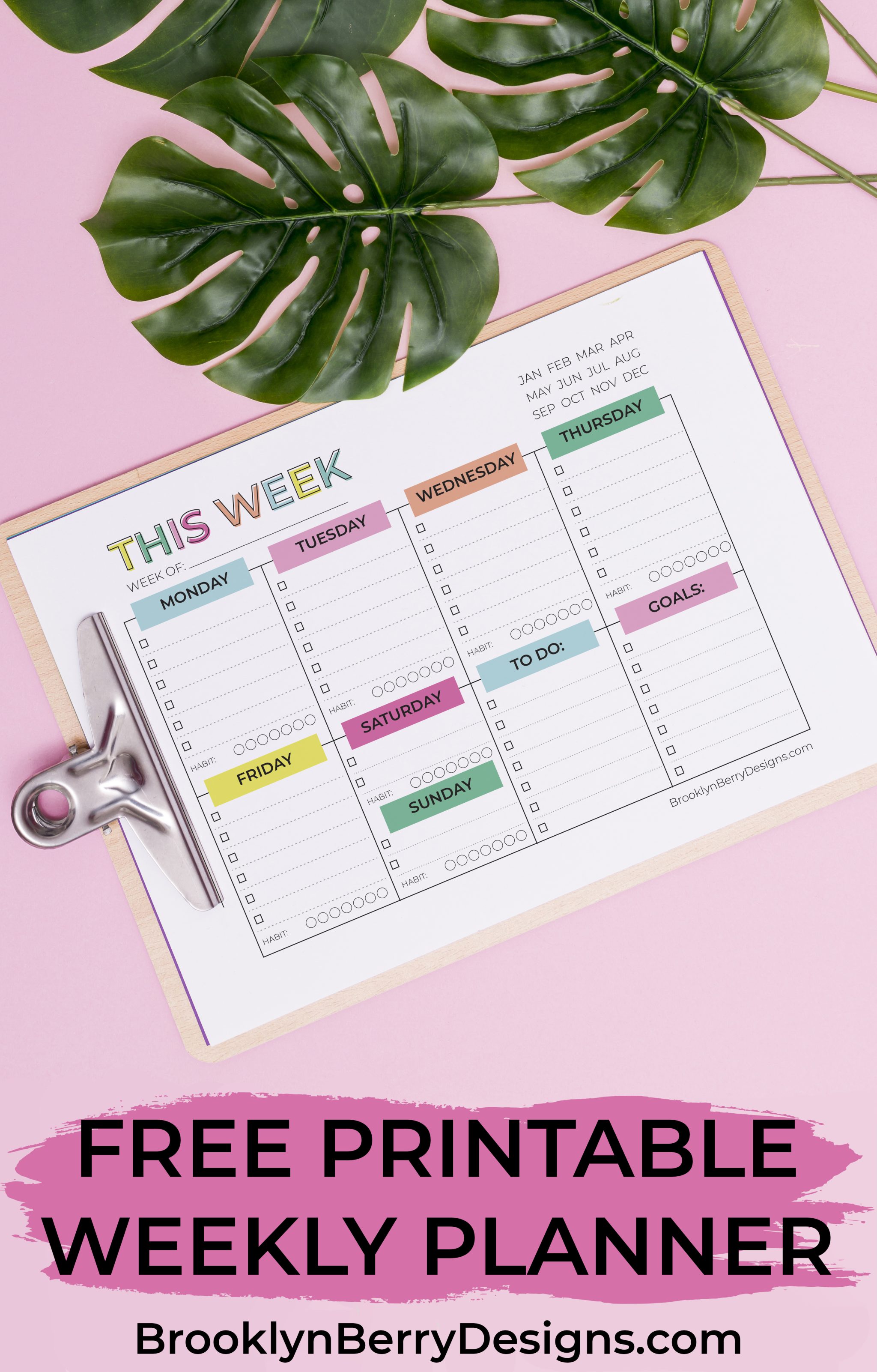 Weekly Planner Template Free Printable