Gift Ideas For Kids – Stocking Stuffers Under $15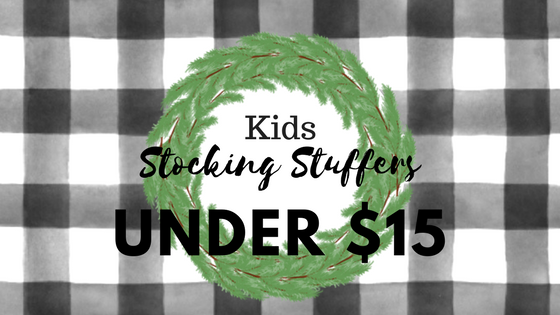 Great things come in small packages. Here are some great list of stocking stuffer ideas that don't include candy.
Thumb Chucks – $12.50. Its like a fidget spinner meets a yoyo in steroids. If you haven't seen them search videos online to see tricks that kids can do with them.
Spot It Game – A fun game for kids and adults, its cards with images you have to search for the matches. This is a great travel game because its small cards come in a metal box the size of a wallet.
Water Wow Books – These are the best books ever. There is a pen you fill with water and it colors in the book pages. When the water dries the colors dissapear, its perfect for hours of unplugged mess free fun. I highly recommend the letters and numbers books for teacing fine motor skills.
Dig Kits – A treasure hunt that lasts for hours. Kids use small plastic brushes and sticks to dig away at a rock to uncover a surprise. The gems and fossils are big hits with the ages 5-10 set. Smaller kits are usually $3 and larger sets are $15 – $20 range.
Spy Pens – Invisible ink pens are perfect for the spy to be. Write secret messages, passwords, and funny notes for your siblings, cousins and friends.
Crazy Aarons Thinking Putty – Its pretty and fun, its like slime that doesn't turn disgusting. This stuff is oddly satisfying to play with. Buy it for your kids but keep it for yourself.
Looking for more gift ideas? Check out my Top 10 Gift Ideas for Kids!
Kids Stocking Stuffers Under $15
Top requested items from my kids, nephews, nieces, and friends.
Its gross, but the kids will love it.
FUN STEM TOY FOR KIDS UNEVEN TEXTURE and SATISFYING POPPING SOUND