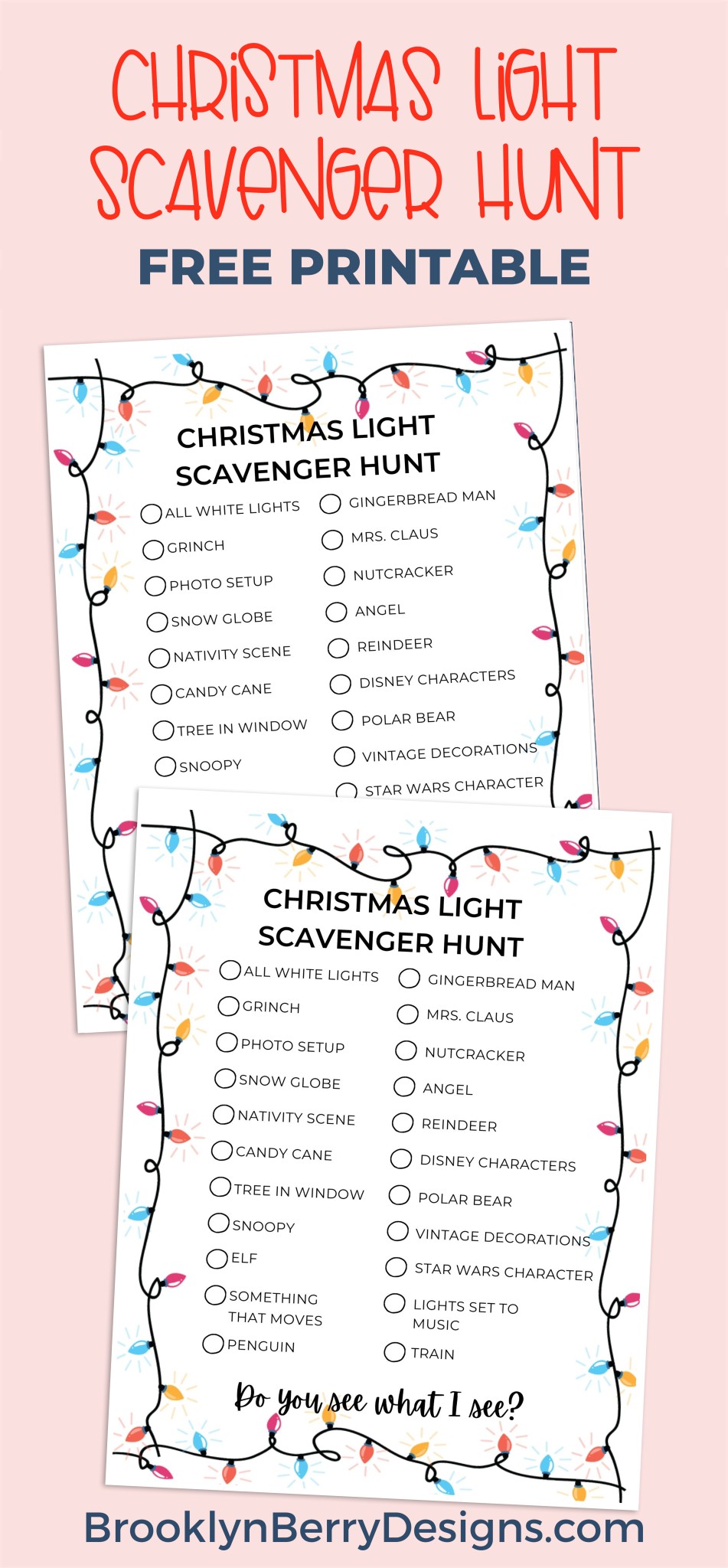 Looking for a fun activity to do with the family over the holidays? This Christmas Light scavenger hunt is a must do. Grab the free printable and start exploring your neighborhood!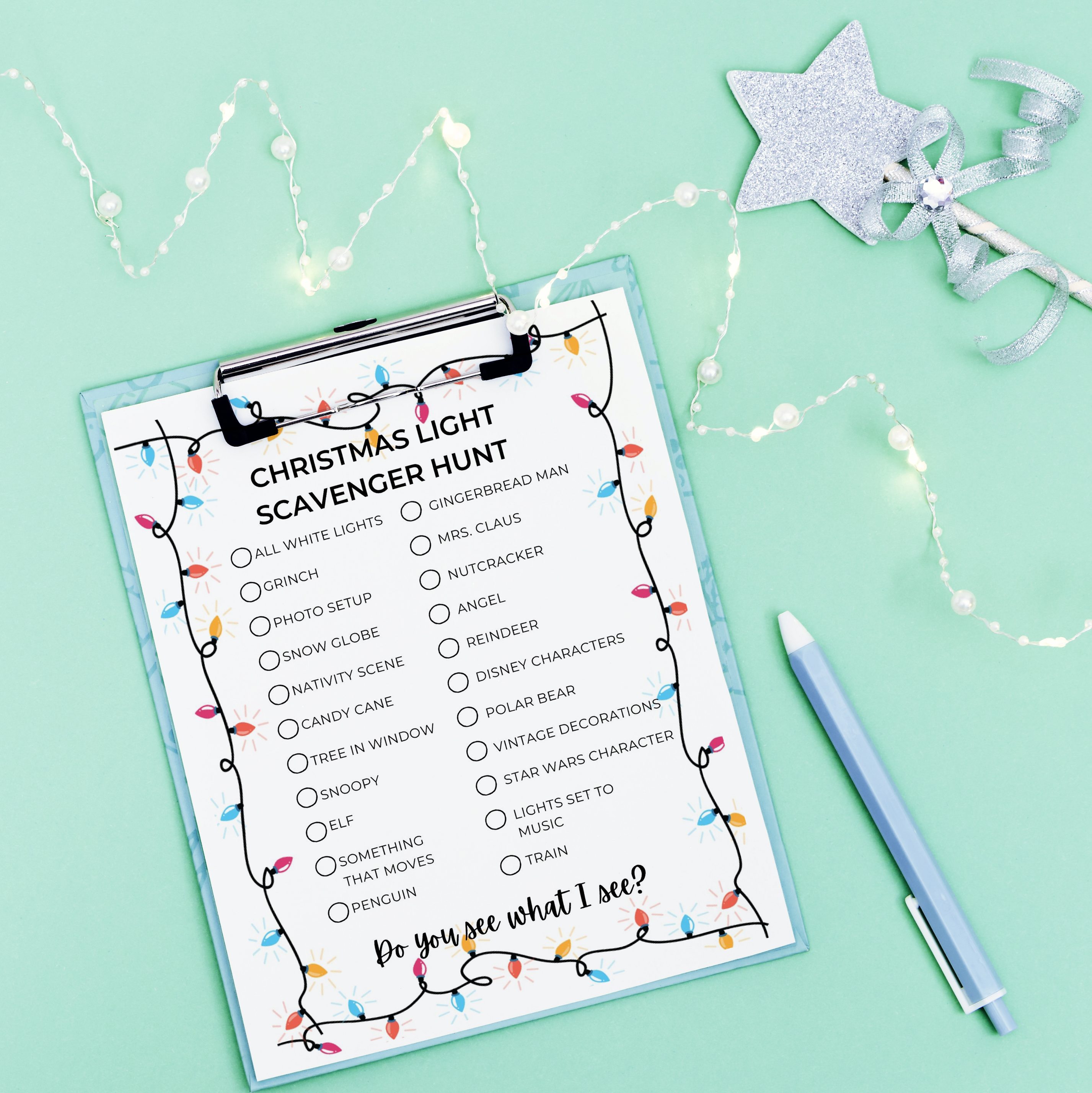 This year has definitely been one where we are looking for more entertainment ideas for the family. With gatherings of any kind being restricted, we can't do most of our usual family holiday traditions.
An activity that we are able to do DURING lock down / quarantine is Christmas Light searching. My kids love to go for drives and looking at the Christmas lights.
We like to get everyone a hot chocolate and check out our local website listing the best houses to see. There are some old reliable favorites and usually some new additions we need to see.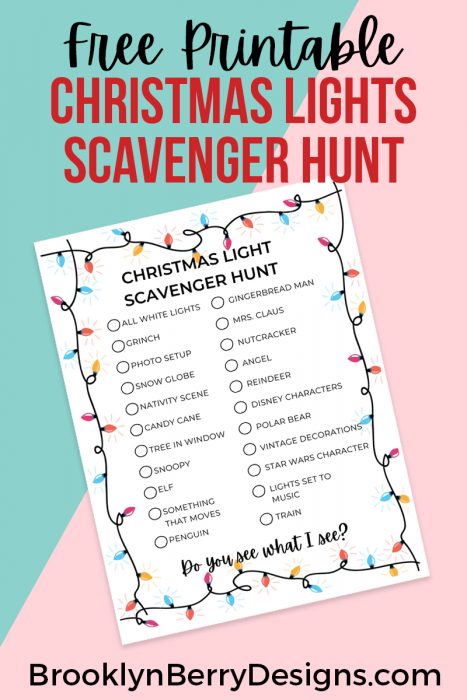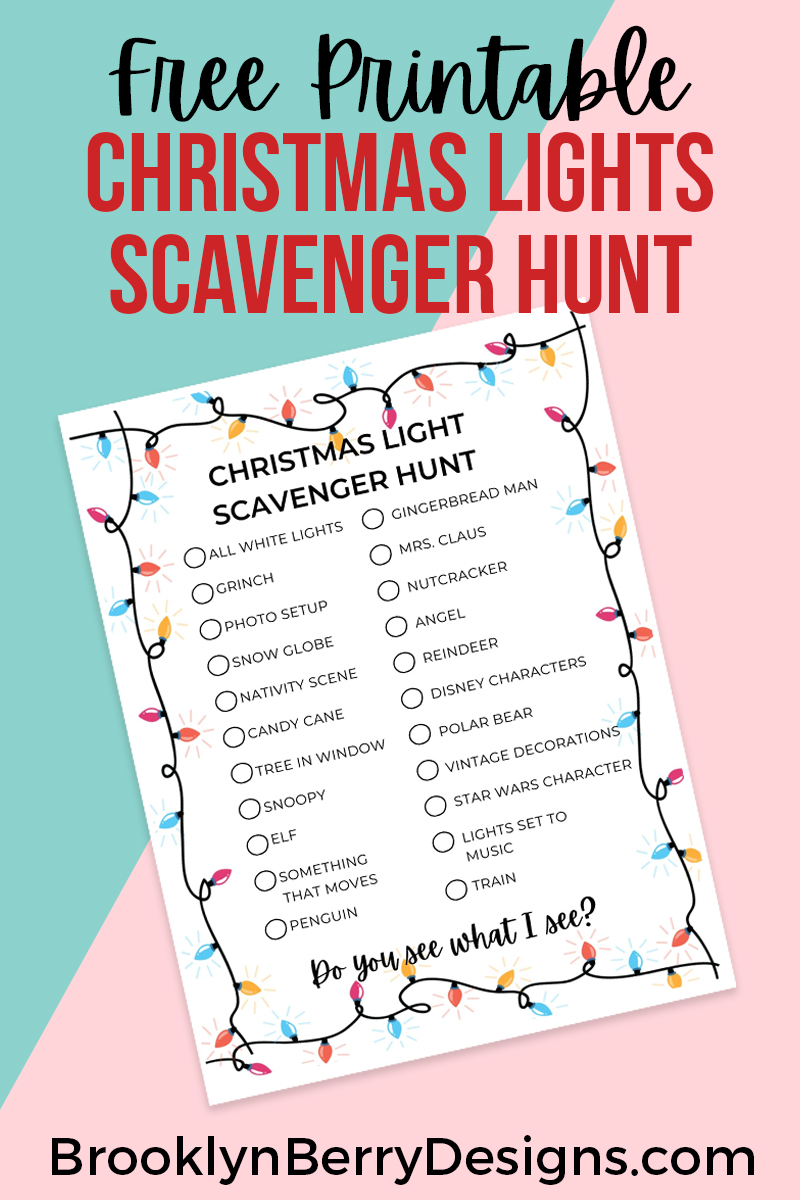 CHRISTMAS LIGHT SCAVENGER HUNT WITH FREE PRINTABLE LIST
There are many ways to extend the fun of this Holiday Lights Neighborhood Scavenger Hunt and get everyone excited. To start, grab the free printable Christmas lights scavenger hunt!
How to Do a Christmas Light Scavenger Hunt
This Christmas Light Search could not be easier to plan. Choose a date, gather your family, and print the list.
Some other ideas to make it your own:
Bring snacks, hot chocolate, and Christmas cookies!
Add some competition – offer a prize for whoever finds the most items on the list
Prizes could include a gift card, a break from chores, getting their favorite seat at the table, or choosing a favorite movie or activity for the family.
If you know of a specific home with a unique feature, add that to the list as a bonus find!
Just print one copy for each person or team and you are ready.
For all my free printables, go HERE.