These free extreme dot to dot printables are great for keeping kids of all ages busy. Simply download and print the activity sheets for hours of learning fun!
Challenge your mind and create something beautiful with these free printable dot to dot extreme activity pages.
If you love connect the dots worksheet pages, you will love these printable dot to dot extreme puzzles! They are more complicated than the classic version for more fun. As a bonus you can color in the finished pages and hang the finished picture up on your wall.
What Is Printable Dot To Dot Extreme?
Extreme dot-to-dot puzzles are a more challenging version of the classic game where you connect the dots in numerical order to reveal a picture.
Kids of all ages can use these free printable pages, but older kids (ages 10+ ish) will do better with these. These worksheets feature complex designs and high numbers of dots, providing a fun and stimulating activity for both kids and adults. Other versions of greatest dot to dot activities can include letters, skip counting, or other number patterns.
Extreme Dot To Dot Books


If you find yourself, or the kids around you, very interested in these pages there are luckily books full of them that are very affordable. I love the extreme dot to dot books from Mindware and they have a deal to save 20% when you buy three. The images I like to have some around the house for a keep your hands busy while doing another activity.
Side note. Does anyone else need these kind of activities for themselves to do while listening to an audio book, or just chill time around the house? It's like I need to keep my hands busy separately than what my mind is doing. Maybe it's just me and Adhd. Haha.
Free Printable Dot To Dot
Included in this activity pack are 4 pages of very advanced connect the dot pages. I wouldn't recommend using a ruler to draw very straight lines between the numbered dots. Rather, a fairly straight free handed line works perfect to give the drawing a more organic shape.
These worksheets are a creative and fun way to practice fine motor skills and hand-eye coordination.
DEVELOPMENTAL BENEFITS OF DOT TO DOT COLORING PAGES
We may think of coloring pages and activity pages as just fun, but they also have some really cool benefits for kids and teens. Dot to dot printables are a great way to help with number recognition and hand eye coordination.They also help develop fine motor skill development!
Tips and Hacks For Printable Pages
Supplies To Use With Printable Activity Pages
Download The Free Dot To Dot Extreme Pages
To get the free printable enter your name and email address in the form below and click the GET IT NOW button. I'll send the printable file straight to your inbox.
Terms and Conditions:
By downloading this free printable you are signing up for my e-newsletter and you'll be notified when I release new free printable files.
This printable is for personal use or classroom use only.
This file can be used in part or in whole for your personal projects.
Digital reselling, sharing, and redistributing of the files is NOT allowed. If you would like to share, please direct friends to the original blog post where you found this.
Have fun connecting the dots!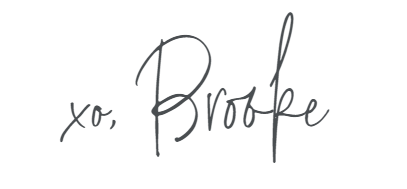 More Fun Dot To Dot Worksheets
Connect the dot pages are my favorite worksheet pages for keeping kids busy on long car rides and airplane trips. Check out my printable road trip activity pages and this road trip game bundle including a printable dot game grid!
Check out more free printable coloring pages on Brooklyn Berry Designs.
Here are some connect the dots printables in dot animals designs for younger kids. Also includes answer keys showing what the images look like finished.
Check out these Christmas dot to dot pages.
St. Patrick's Day activity Pages