If you love diamond painting, chances are you have a lot of leftover diamond drills in your craft room. Make something beautiful and put those tiny diamonds to good use with these creative projects.
My fellow diamond painters know that having leftover beads from a diamond painting kit is unlimited potential for craft ideas. From home decor, accessories, or adding different designs to every item you own, there are many great ideas to use up those extra drills.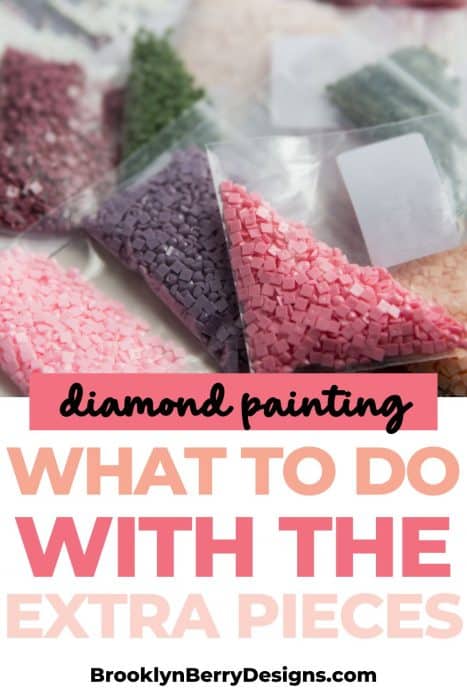 Here are 30 fun things to make with those extra beads:
Glass bottle art – pour the diamonds into a small glass jar. Layer the colors for a satisfying appearance or mix all the colors together for a unique and colorful decorative object. An open jar would also be functional for storing pens, brushes, or any other item you would like stored in an upright position.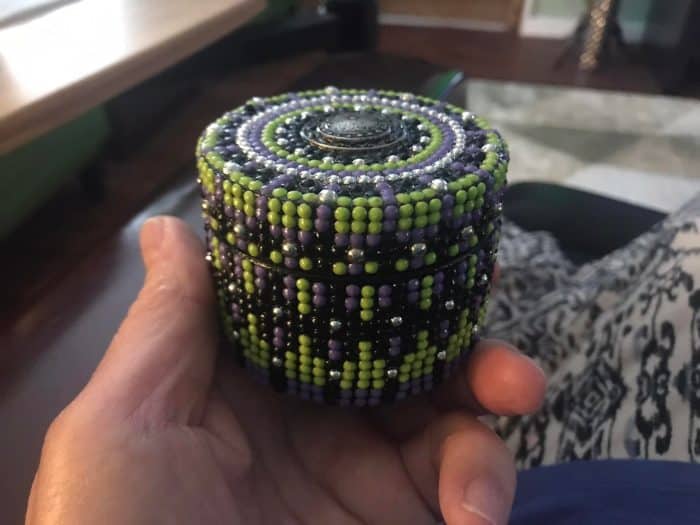 Decorate a jar, plain glass vase or planter! This size of project uses a ton of leftover diamonds!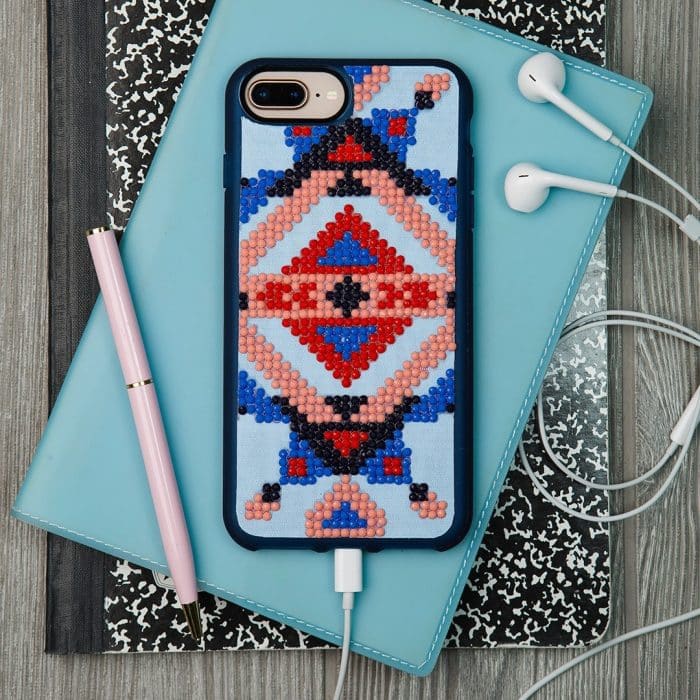 Add some bling and personalize your phone case. Use different colors of round drills and strong glue to add some glittery accents to your phone.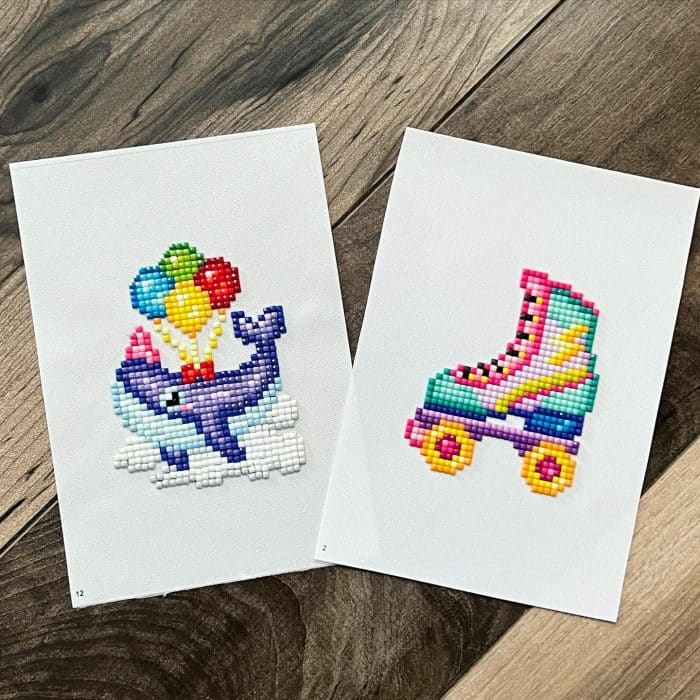 Greeting Cards – Diamond art card kids are available to purchase, but once you have the hang of it you could easily add some leftover diamond dotz to a premade card.
Do you make shaker cards? Leftover diamond dotz make an excellent filler for shaker cards.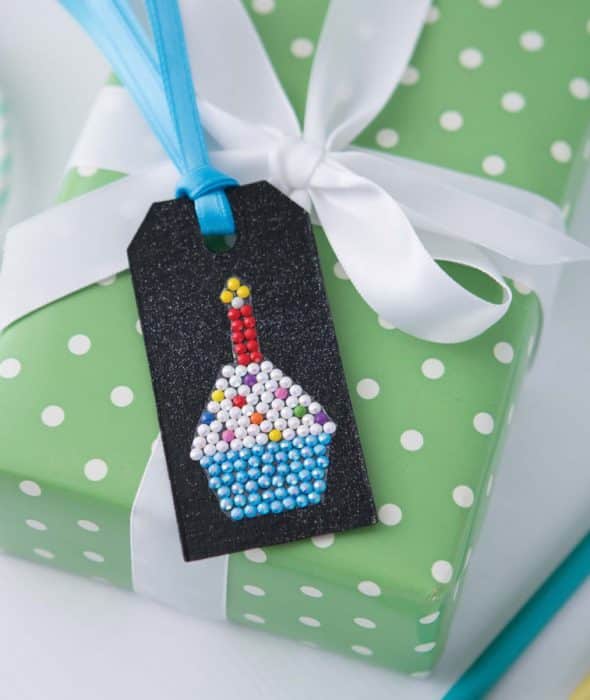 Great gifts are wrapped in creative ways. Why not add beautiful diamond accents to a gift card?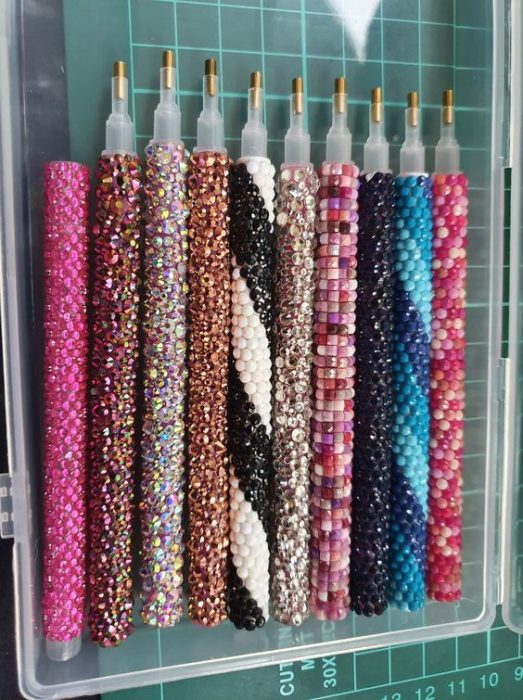 Decorate a diamond art pen with your extra diamonds. This is a fun idea to try different patterns or use up single colors if you have only small amounts remaining.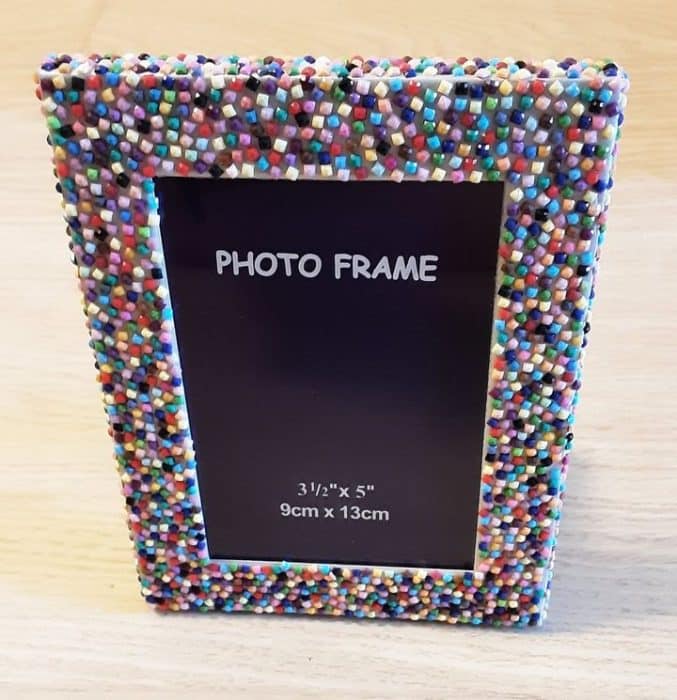 A picture frame is a good idea for leftover diamond painting beads. Double stick tape is perfect for covering a flat surface with adhesive.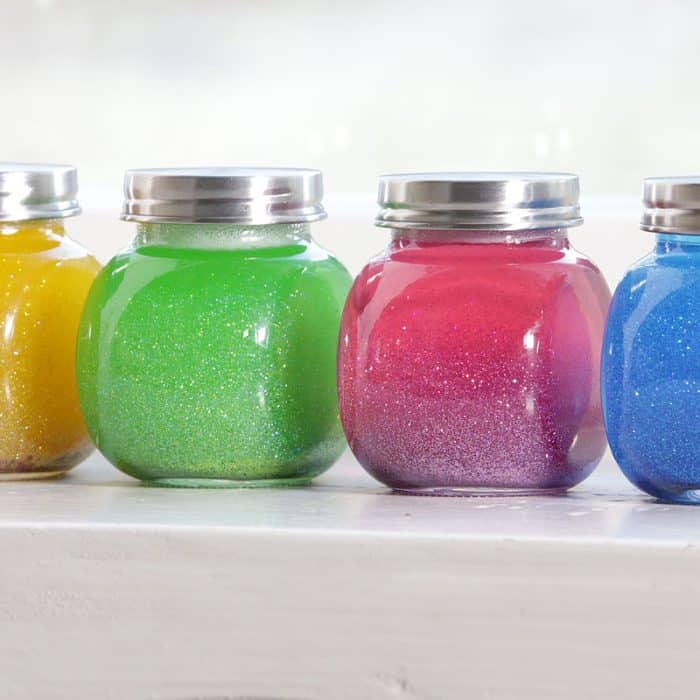 Add some jewels to a DIY Calm down jar! Grab a tutorial at Blissful Kids.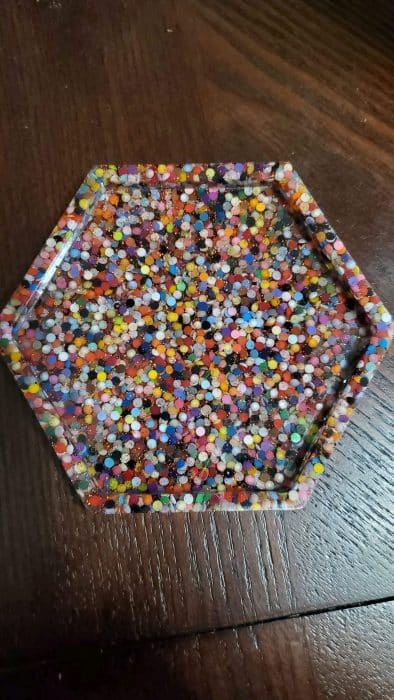 Do you like to make resin craft projects? Adding leftover drills is a great way to add lots of color to any resin project.
Your Christmas tree will look stunning with this simple idea of adding leftover diamond beads to basic Christmas ornaments. Fill a clear ornament for the most unique ornament of all!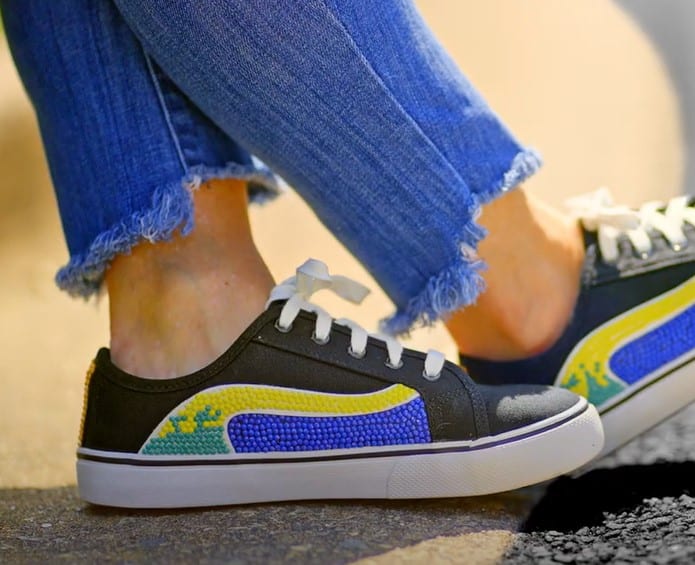 Customize a simple pair of canvas shoes for a unique diamond painting project. Just be sure to use a strong fabric glue.
​Nail Art – use regular clear nail polish as adhesive and you can use the same diamond painting pen to apply it on your nails. Top it off with a clear coat to secure it in place.
Create your own DIY diamond painting. Free printable cross stitch patterns, pixel art, or perler bead patterns can be used as a guide. Graph paper can be used to sketch out designs before you start. Add a design to canvas, fabric, wood, or even an acrylic keychain!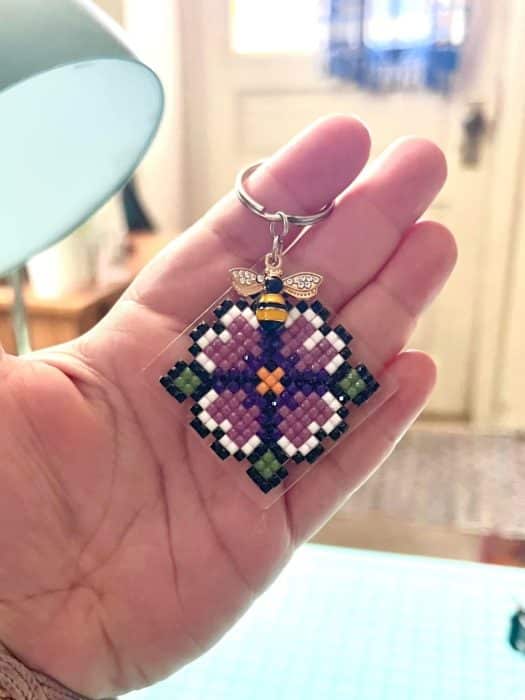 You could also experiment with melting diamond drills by using a cookie cutter as an outline shape. Bake in the oven at 450 degrees for 9-10 minutes.
Diamond Art Painting
Diamond painting has been very popular recently, and you can see why! The simple concept ends up being a great project adults and kids both to sit down and relax, or craft while watching tv.
If you are looking for a gift idea, check out the best diamond painting kits for kids. Also, here are the best diamond painting tools and accessories!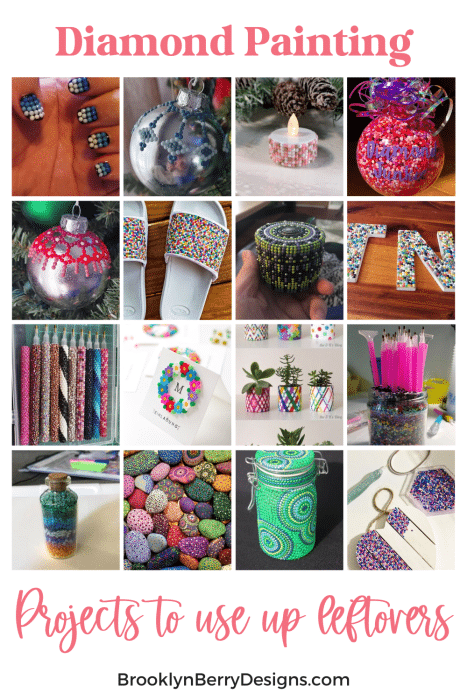 Happy Crafting!