I have to admit my family is big time into Star Wars. My brother has always been the biggest fan, dragging me to see the latest movie when we were travelling in Paris. He has passed that love onto his kids, and for my nephew's birthday party we all saw Star Wars: The Force Awakens together.
I wasn't sure how Jett would like it, he is still really into animated shows but he was excited to go see it with his cousins. It was a huge success, and he loved it, we all loved it (no real surprise there). The funniest thing has been hearing him use "the force" in his every day sentences. Too cute!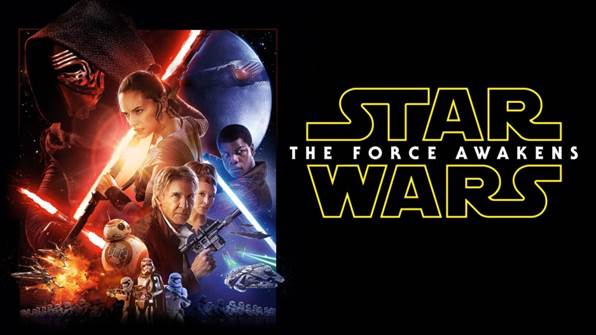 This week has been rainy and my attempts to keep the kids entertained without screens are completely exhausted. Luckily we found Star Wars: The Force Awakens on netflix! For Canadian netflix accounts you will see the new show available to stream now.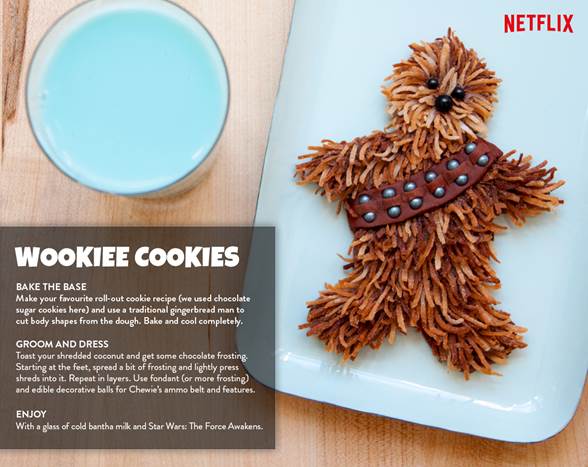 If you have some avid Star Wars fans, check out these adorable Wookie Cookies. This recipe calls for a chocolate sugar cookie base cut with a gingerbread man cookie cutter. Shredded coconut and chocolate frosting for his fur, and fondant and edible balls for his ammo belt and eyes. Perfect for a theme party, or just excited kids (and adults).
If that's not enough of a Star Wars fix, you can also catch up on the last days of the Galactic Republic with the entire Clone Wars series and feature film right now. Season 1-6 are available here.
Happy Star Wars Watching!