A few years ago I helped Mariella with some paint color help for her traditional honey oak kitchen. Just the other day I got an email from her saying that with pictures of the finished house. While the project had been finished for a while, she didn't get around to taking pictures to send until the house was listed – funny how that tends to happen. I was so excited to see the transformation and what a great job she did with refinishing her painted cabinets all by herself.
Kitchen Before: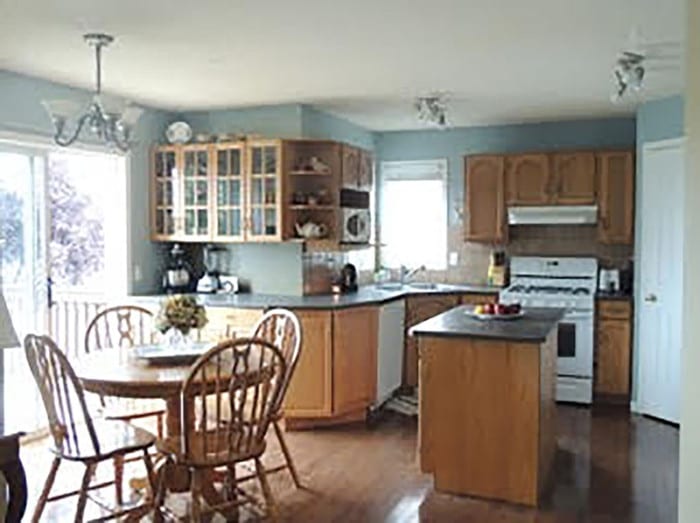 The situation is that there is a lot of oak. She hated the oak and how everything was the same tone of wood. This flooring and cabinetry extend to the adjoining living room as well, with built ins around the fireplace.
Design Board:
Lots of neutral colors – keeping the same floors, cabinets, and countertops. Replacing the lights, appliances, and backsplash tile.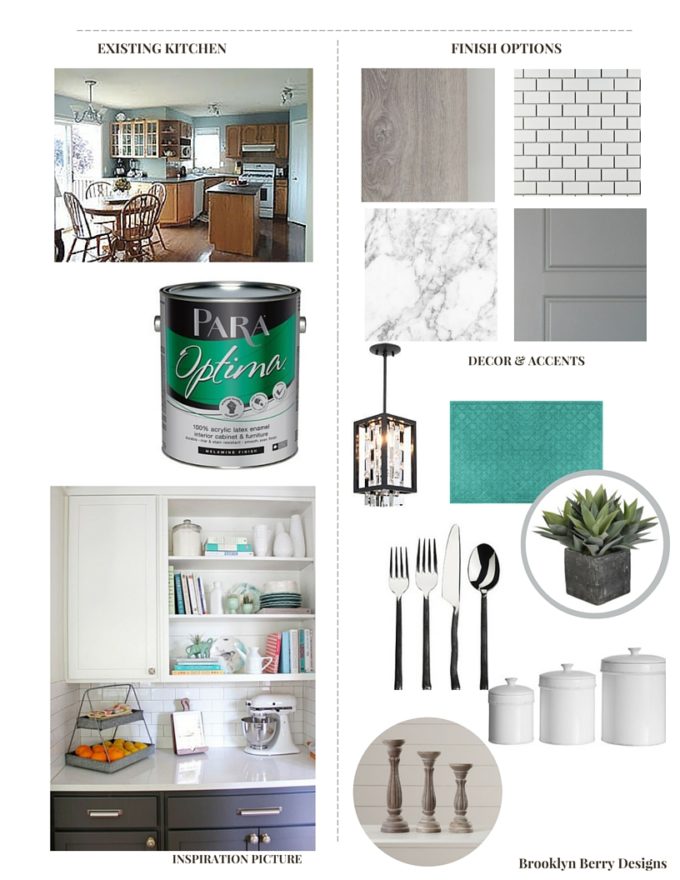 Design Options:
Painting cabinets is WORK. When I looked at painting my kitchen cabinets I talked to painters, everyone I knew who had done it before, googled, read blogs, etc. I researched like it was my job. I think it comes down to using an amazing primer, great paint, and spraying them for a perfectly smooth finish. You have to be pretty dedicated. In my own kitchen we decided that we wanted a more modern door profile and ended up buying new door fronts and keeping the frames… But this is about Mariella's kitchen, not mine. So, after tons of reasearch I recommended the Para ULTRA Cabinet & Furniture paint but on the west coast it is labelled as Optima. I won't bore you with the details of the chemical components, I just know its good stuff, self leveling, and what everyone at the blue box store told me was the best.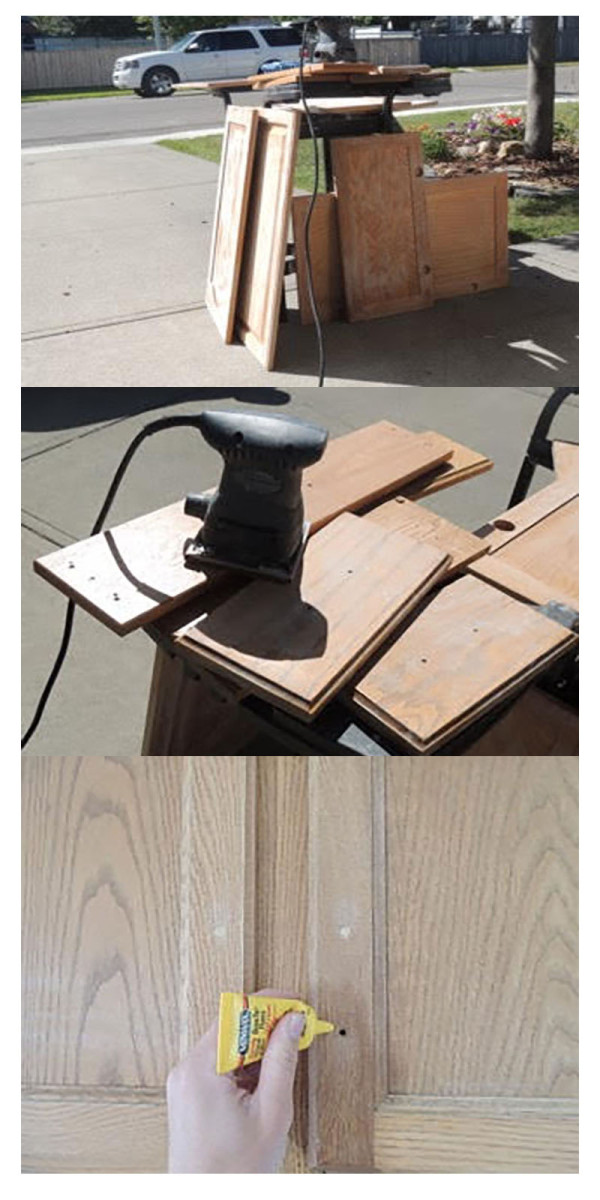 All the work, work, work, work, work. Sanding for days, filling the holes to change the cabinet hardware, sanding, washing, all good times!
Here is the adjoining living room view. I didn't get a before picture, but you can imagine it. The same oak. The originial fireplace tile is stillt here, but the fireplace metal was painted black and the built ins were all painted while. It looks so much more updated, fresh, just…. better.
I love this DIY kitchen remodel – its amazing what a some elbow grease and paint can get accomplished!\
If you are looking for budget kitchen remodel ideas, you should see this $500 kitchen renovation. And before you start the design process, think about the high tech kitchen ideas you could incorporate!