I am obsessed with succulents these days (who isn't?) and love incorporating this trend into my home decor and craft projects. In April when I attended Snap! Conference I was stopped in my tracks to see this amazing book with succulents in it. Almost like the book planter I made a while back, but upon closer inspection the plants were made of felt. Felt succulents is such a great idea! I was loving this project and it got my mental wheels turning.
Also at Snap! Conference, I sat next to Deborah at a dinner one night and had a great time getting to know her. It turns out she is also Canadian (wahoo!) and owns a lovely bed and breakfast on the east coast. She also works with Kunin Felt, and we got to talking about craft projects and the night went on. Isn't it awesome to have dinner and chat about lining your garden beds with felt made from recycled materials, and you are truly excited that someone gets you? It's probably a night Mick is SO GLAD that he didn't have to attend. I love being with my people. So, fast forward to July and the material for our 12 Months of DIY projects is felt. When felt came up in my mind, I immediately thought of Kunin felt and they were able to send a couple pieces of felt to each of us in our #12monthsofDIY group. Win win.
So, a long story short. This is the project that Snap! made possible, inspired me, and where I met Lindi of Love, Create Celebrate, who has two projects I will share with you later in this post.
Felt Succulents and Banner Wreath:

I gathered all the green shades of felt I could. I also used white and pink as accent colors for flowers.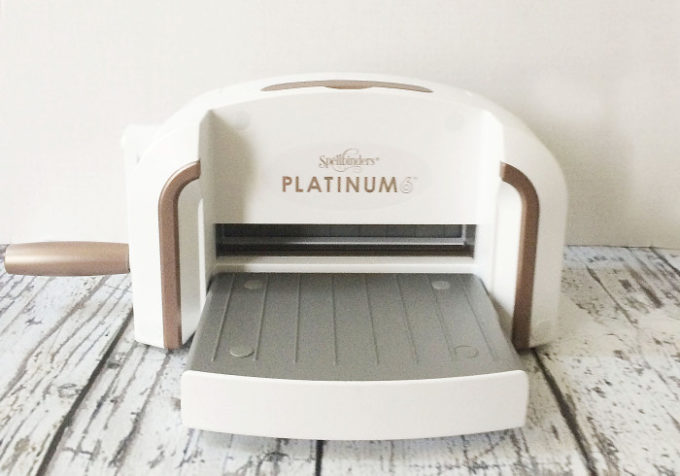 I used the Spellbinders Platinum 6 machine and the leaf shape to cut out all the succulent leaves. It was actually their booth and project I saw the succulents at! You can get all the details on Platinum 6 machine here.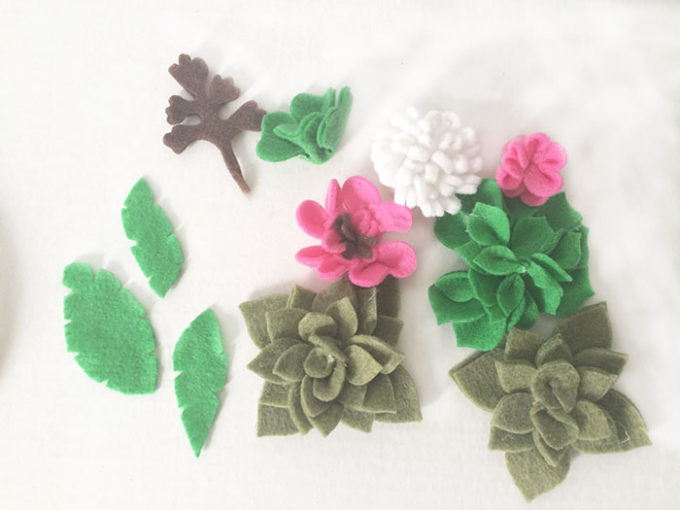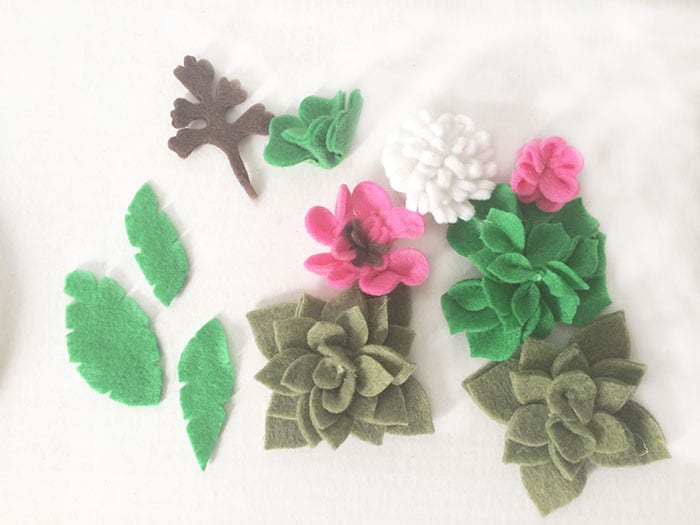 I used hot glue to assemble the succulents and freehand cut some leaves. I played around with some different shapes both free hand and with the Platinum machine. I had so many ideas of what to create with my felt succulents. A floral crown, a wreath, oh many kinds of wreaths. A Sign? What I ended up with is a combination of the two. A sign / alternative wreath for my front entry! I cut out the banner made of MDF and added the Welcome To Our Home! with vinyl cut on my cricut. This part was all done with materials I had in my craft room so yay for hoarding all the scraps!
Now it's time to see the rest of the DIY felt project ideas from my Canadian blogging friends!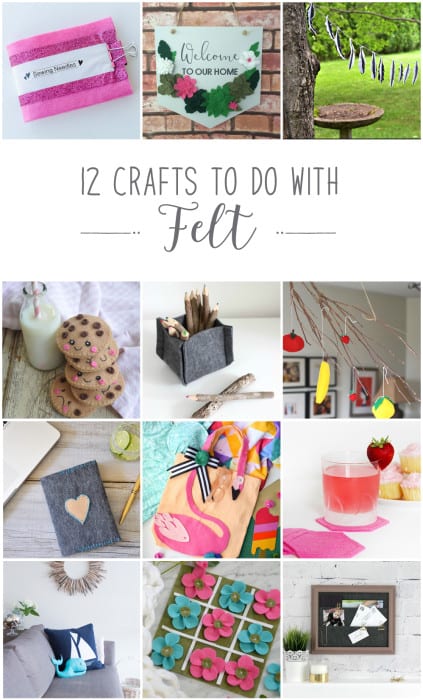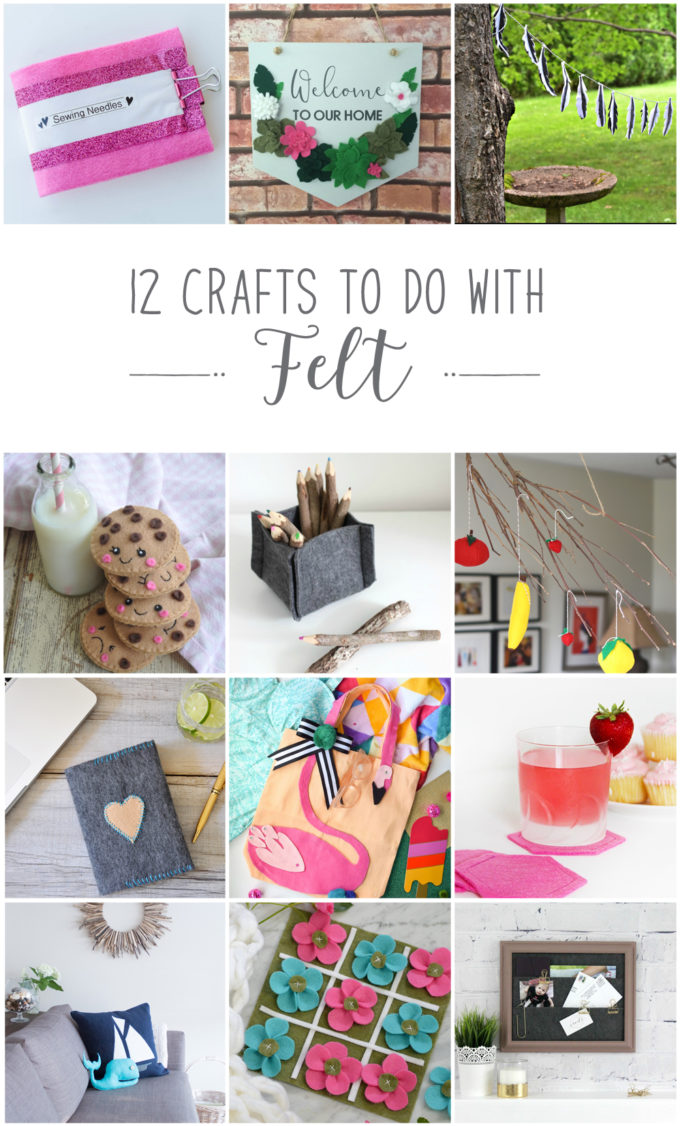 From the top left, they are:
No Sew Felt Sewing Needle Storage Case from Time With Thea
DIY Felt Succulents from Brooklyn Berry Designs
DIY Felt Feather Garland from Vin'yet Etc.
Felt Chocolate Chip Cookies from Life is a Party
DIY Felt Basket from Love Create Celebrate
DIY Felt Fruit Mobile from Woman in Real Life
DIY Felt Notebook Covers from Life Over Easy
Felt Flamingo Bag from PMQ for Two
DIY Felt Coasters from Fresh Crush
DIY Nautical Throw Pillows with Felt Fabric from Sustain My Craft Habit
Floral Felt Tic-Tac-Toe Game from The DIY Mommy
Felt Wall Organizer from Love Create Celebrate
Are you looking for your next craft project? Check out all my #12monthsofdiy posts here, which include links to so many great projects organized by materials.
Do you have a die cut machine and love seeing projects you can make with it? Check out all my die cut projects here.
Pin for later: