Take your crafting to the next level with the xTool M1 laser and blade cutting machine. For anyone looking for a less expensive laser engraver, this desktop machine is a great option for a home user.
For anyone debating adding a laser cutter or any other new machine to their craft room, often the biggest considerations are price and size. I often share project ideas and svg files for both the Cricut and the glowforge machines. For myself as well as friends and blog readers, the price of the glowforge is often a detterent.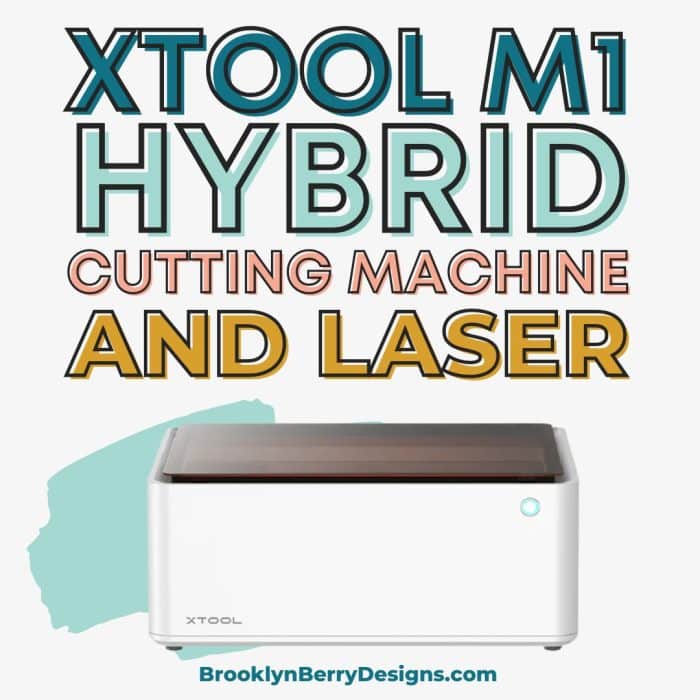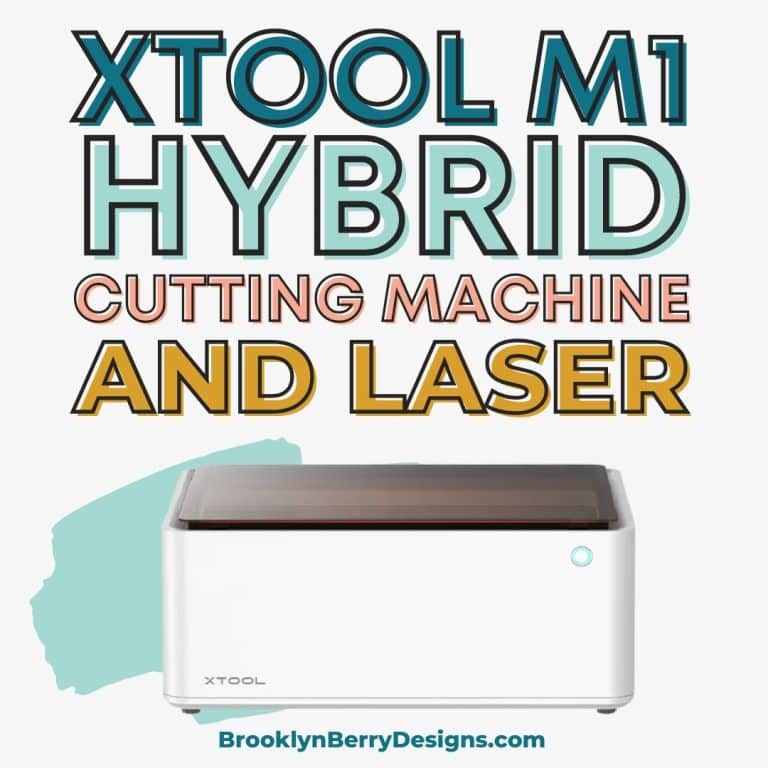 When comparing to a Cricut, the glowforge is expensive! Its an investment that may not be right for everyone and getting the machine to pay for itself might be an overwhelming thought.
That is why when I saw the M1 hybrid blade cutter and laser engraving machine, I had to check it out and share a comparison with you.
xTool M1 – What is it and what does it do?
The xTool M 1 is the first hybrid laser and blade cutting machine. It can use a blade to cut paper and vinyl, and a laser to engrave metal and cut wood. It uses a cutting mat similar to other cutting machines. Instead of the cutting mat moving back and forth, the material is placed insite the machine and the blade moves around.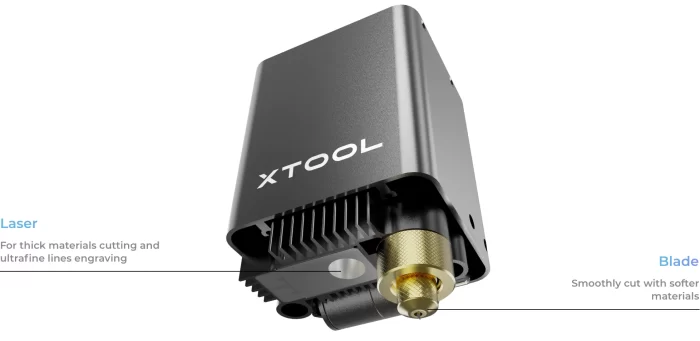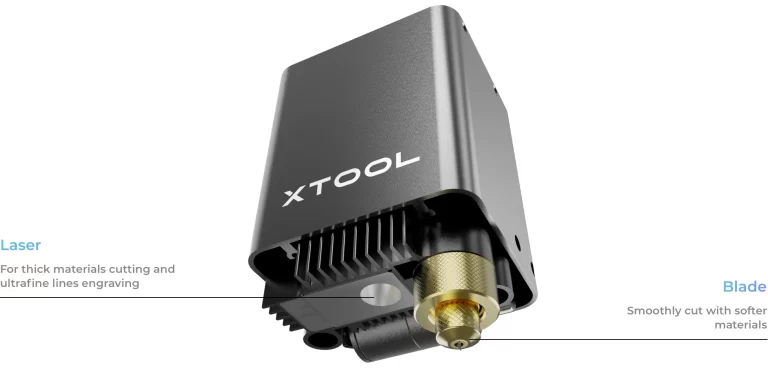 The laser and cutting blade are side by side.
What Materials Can the M1 Cut and Engrave?
There are a lot of different materials that can be cut, engraved, or scored with the M1 machine.
Laser Cutting Materials Include:
10 mm basswood can be cut in a single pass
Leather
3mm acrylic (only cerrtain colors)
Blade-cutting tool materials include:
Iron-On Vinyl (or HTV)
Adhesive vinyl
Engraving materials:
Wood
Slate
Metal (with coating) – a dog tag is included with the materials for you to experiment with.
Can the xTool M1 cut metal?
No, the xTool m1 cannot cut metal. But it can engrave metal with a special coating. This same is true with the Glowforge. Sadly cutting metal requires a much stronger laser.
Machine Cost
There are two models to choose from depending on the type of laser you like:
5W model $899
10W model $999
10W Model with rotary attachment $1299
There are also various accessories that are available. These are nice to have but not a necessity for basic projects.
Accessories
These accessories are available at an additional cost. The optional xTool Smoke Purifier removes most of the smoky smell that comes from burning wood. For $699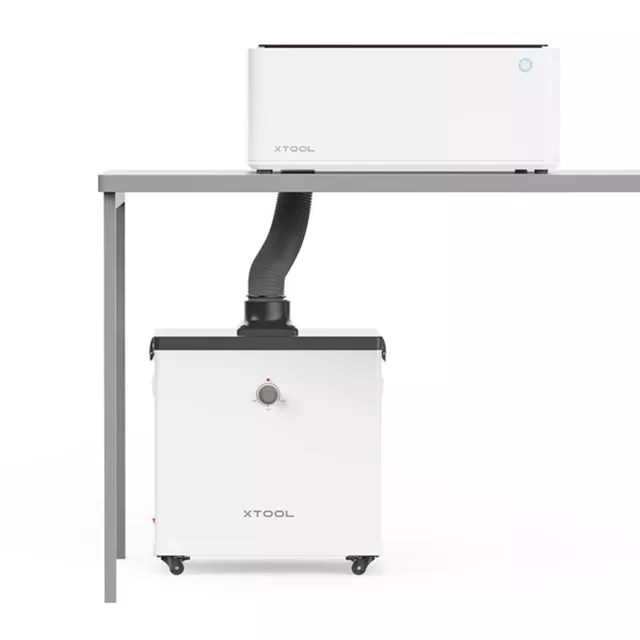 A riser base with a honeycomb panel will raise the bed of the machine up for engraving thicker items. The honeycomb also reduces burn marks on the edges of your items. For $159 it also comes with magnetic material pins that would be perfect for holding down any warped wood pieces.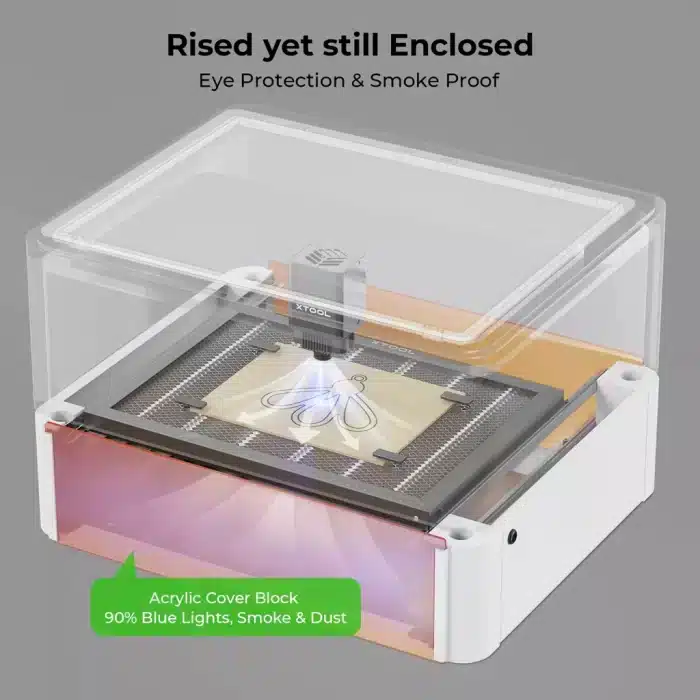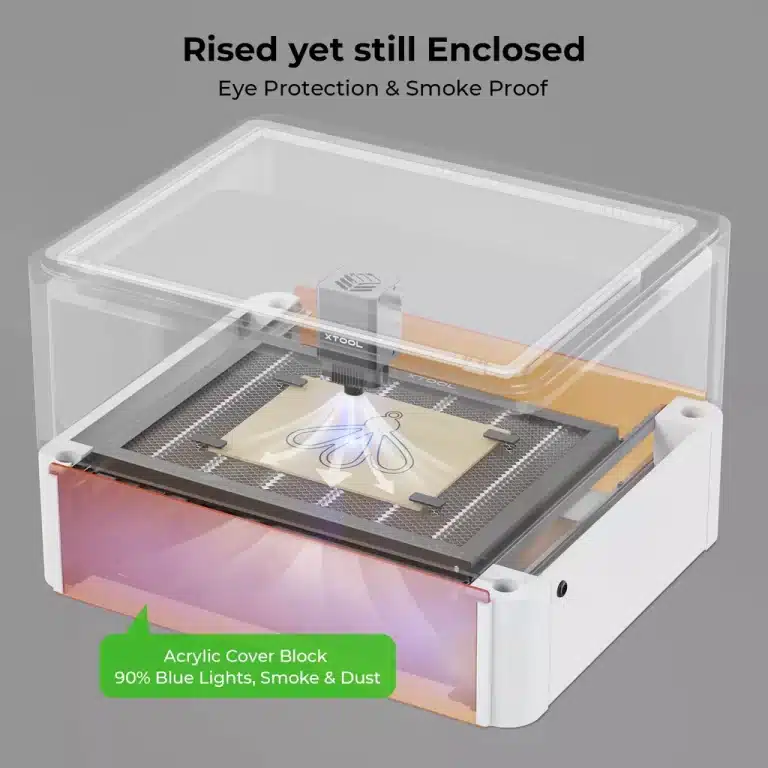 Engraving curved and round items is possible with the RA2 Pro rotary tool for $287. This 4-in-1 rotary tool allows you to engrave metal water bottles, rings, wine glasses, and more.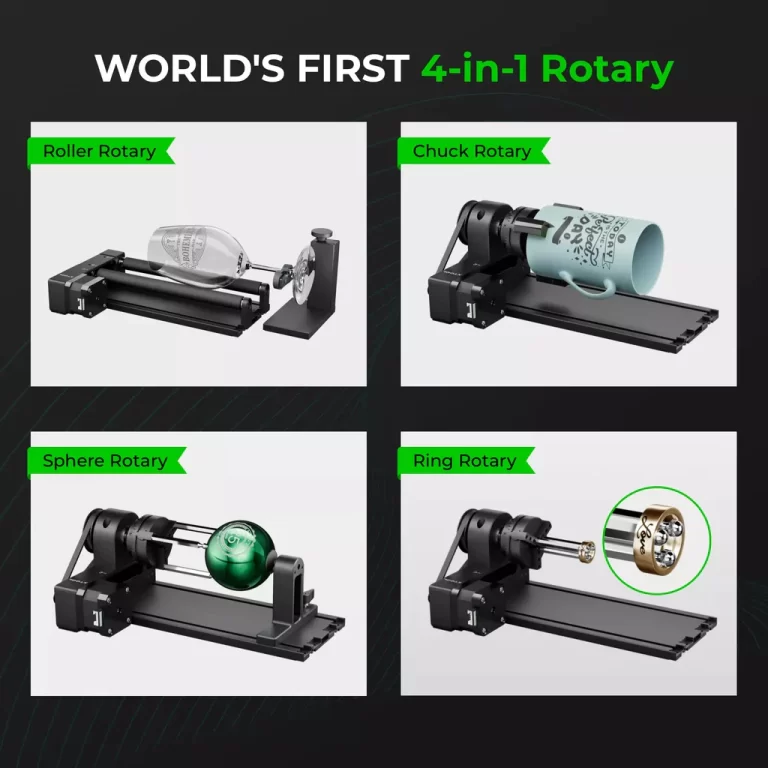 Replacement blades are available in both 45 and 60 angle blades. The 60 degree blades are for thicker materials (like a deep cut blade).
Type Of Laser
Diode vs CO2 Lasers
I won't pretend to know all the science behind the types of lasers and how they work. However, there are some basic features that make a difference in both the pricing and the quality of lasers. The basics are this: a diode laser is more affordable, more durable and lasts longer. A CO2 laser is more powerful, faster, and has higher accuracy. This will make a difference in engraving fine details. The CO2 laser will have higher engraving precision.
The M1 uses a diode laser which has less laser power, meaning the cuts and engraving with the laser will take longer to complete.
Laser Comparisons
In comparison to the diode laser of the M1, the glowforge uses a 40W CO2 laser, which can cut faster. This type of CO2 laser also accounts for the much higher price of this machine ($3995).
Another laser to compare this with is the FSL Muse 3D which is a 40W CO2 laser which starts at $6499.
The M1 machine is not a straight across competitor for the glowforge because its best selling feature is the one machine to do both vinyl and wood cutting. This makes the M1 a great option for a small craft space or those who want to have just one machine in their craft room.
xTool also has a 40W CO2 laserbox if you are looking for a laser cutter and pricing starts at $3999.


What is Included In The Box
Xtool M1 machine
Power cord and USB cable
Instruction manual
Cutting mats – 1 pink and 1 blue
Triangular prisms
5 replacement cutting blades
Vent exhaust pipe, connector, and screws
sample materials pack
Once the box is open, you will need to connect the vent exhaust pipe using the included connector and 4 screws. The vent needs to be ran to a nearby window or door. If you are unable to vent outside, you may want to use an air purifier.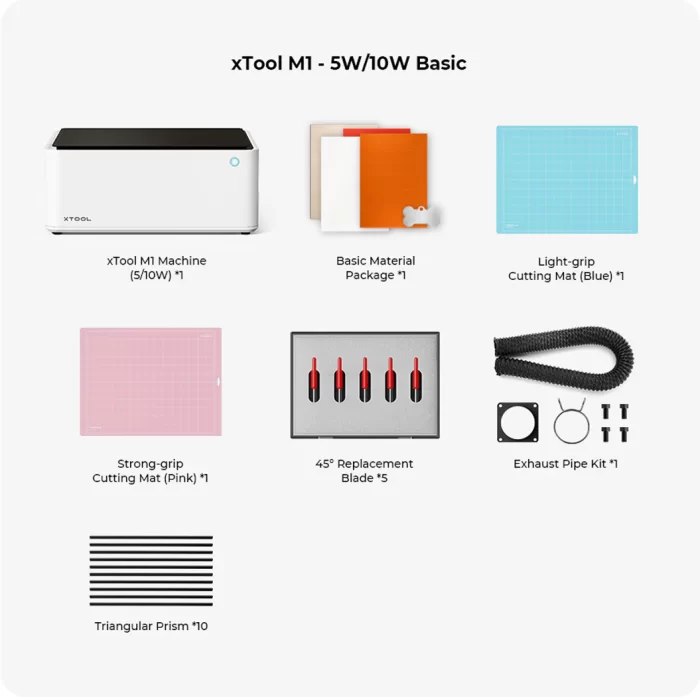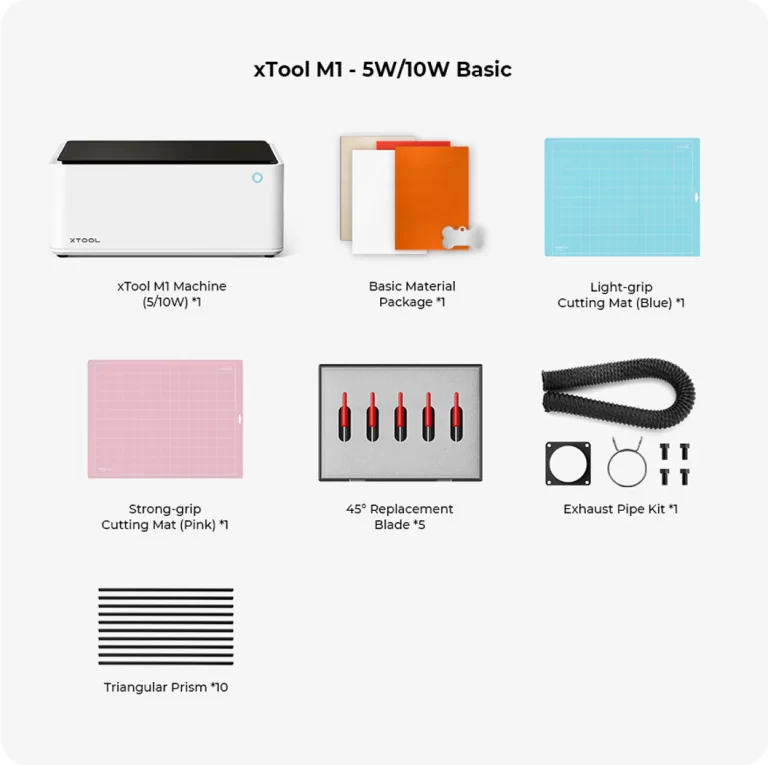 Size and Dimensions
The xTool M1 is about the same width as a cricut maker, but is deeper. Cori at Hey Lets Make Stuff has hers sitting in an art cart!
The overall dimensions are: 22" W, 18" D and 9" H
There also needs to be a clearance above the machine of 18 inches to have room to open the top blue light blocking lid.
The working area of 385 x 300 mm (15″ x 11.8″)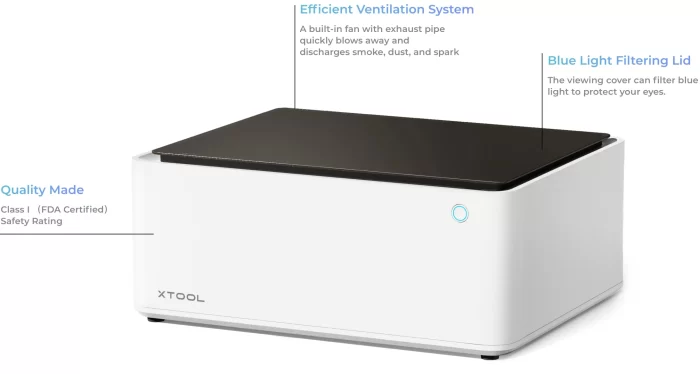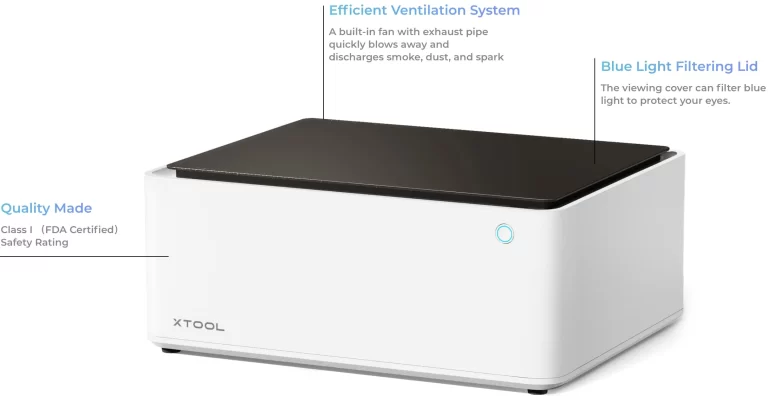 xTool Design Program
xTool M1 uses its own design program called xTool Creative Space. xtool's graphic design software creative space software is free to download and works online. The software has various editing functions, digital elements to use in your designs, 30 fonts, and project files to follow. This is great for anyone who wants to use the included projects. I can see it being mainly used to send premade designs to the machine to cut (this is the same thing I do with both Cricut and Glowforge software).
As a svg designer I typically design my SVG files in adobe illustrator and then upload the SVG to the software of whichever machine I am using. I know other laser owners use Silhouette business edition, inkscape, or lighthburn.
Test the software yourself – you can download the xTool Creative Space Software HERE.
Venting
The M1 machine comes with an exhaust kit. There is a built-in ventilation system that blows air out to remove any dust, smoke or toxic fumes. As mentioned previously, the smoke filter is an accessory that is nice to have to help remove even more smoke and fumes from your space.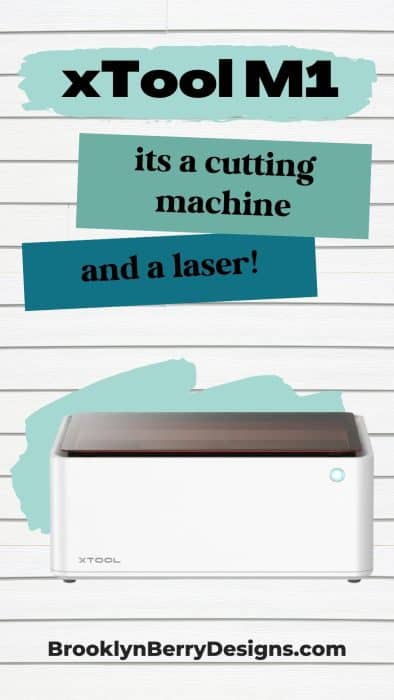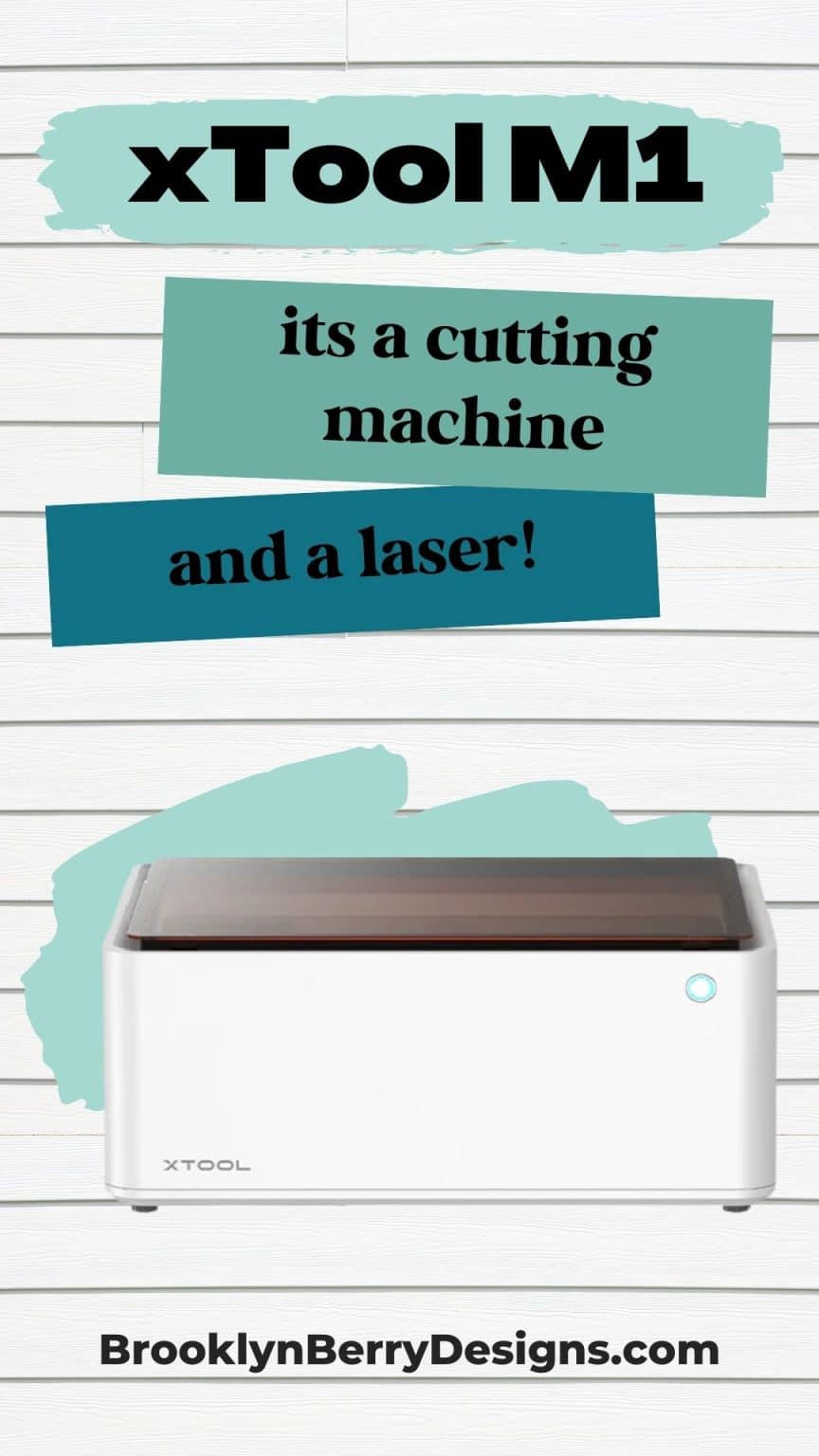 Overall Thoughts On xTool M1
Overall, the xTool M1 is a great machine for a hobby crafter. It comes at a more affordable price point, but you sacrifice speed for the dollar. In my personal opinion, the 10W model for only $100 more is the much better buy. You will appreciate the difference in laser speed right away!
Pros – great price, combines two machines into one for compact crafting.
Cons – slow speed.
The xTool m1 is also available on Amazon!