For anyone who loves a boho style in their home decor, why not add that boho vibe into your holiday decor? Today we're sharing our favorite boho christmas decor ideas and items that bring a free spirited and unique feeling into your home this holiday season.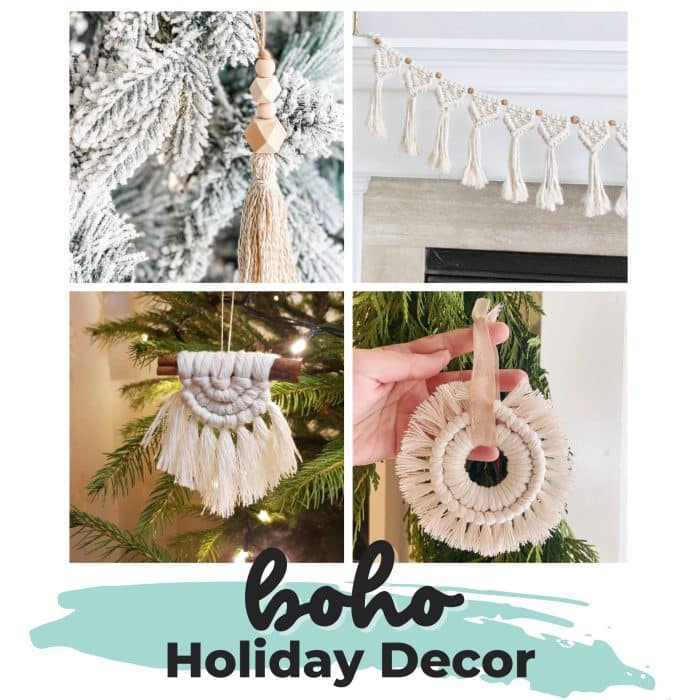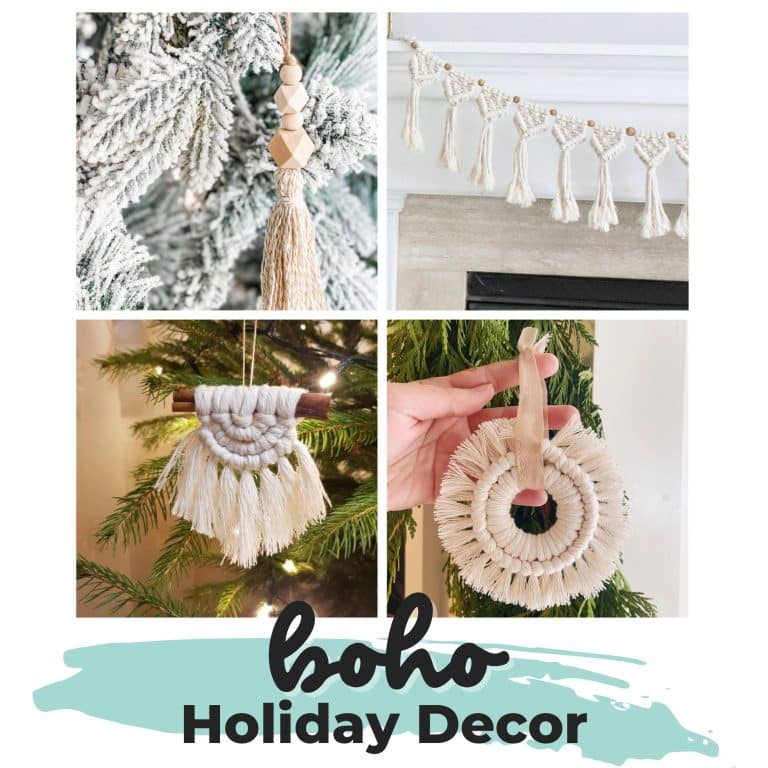 Get The Boho Style
There are many ways to incorporate a trend into your Christmas decor. If you are a free-spirited person and want to include a bohemian look into your home this holiday season, here are tons of ideas and inspiration for you! You can take elements from a trend and work them into or blend them with your home's style.
Boho decor is absolutely beautiful – it can be combined with other styles so anyone can make it their own. Generally the boho feel has earthy elements while being minimal and understated. With colors, less is more and textures, more is more. Neutral cream, beige, and tan colors with lots of texture in fabric tassels. Natural elements like dried flowers and grasses, feathers, etc. Often wood beads or wooden shapes are seen along with macrame decorative items.
Vintage and Handmade Elements
My favorite boho christmas decoration ideas include vintage or handmade elements. Here are some homemade items that can help you get that boho christmas look this year.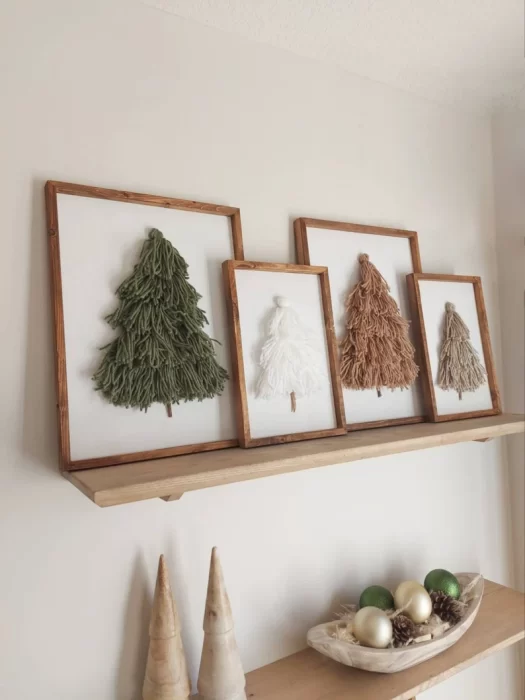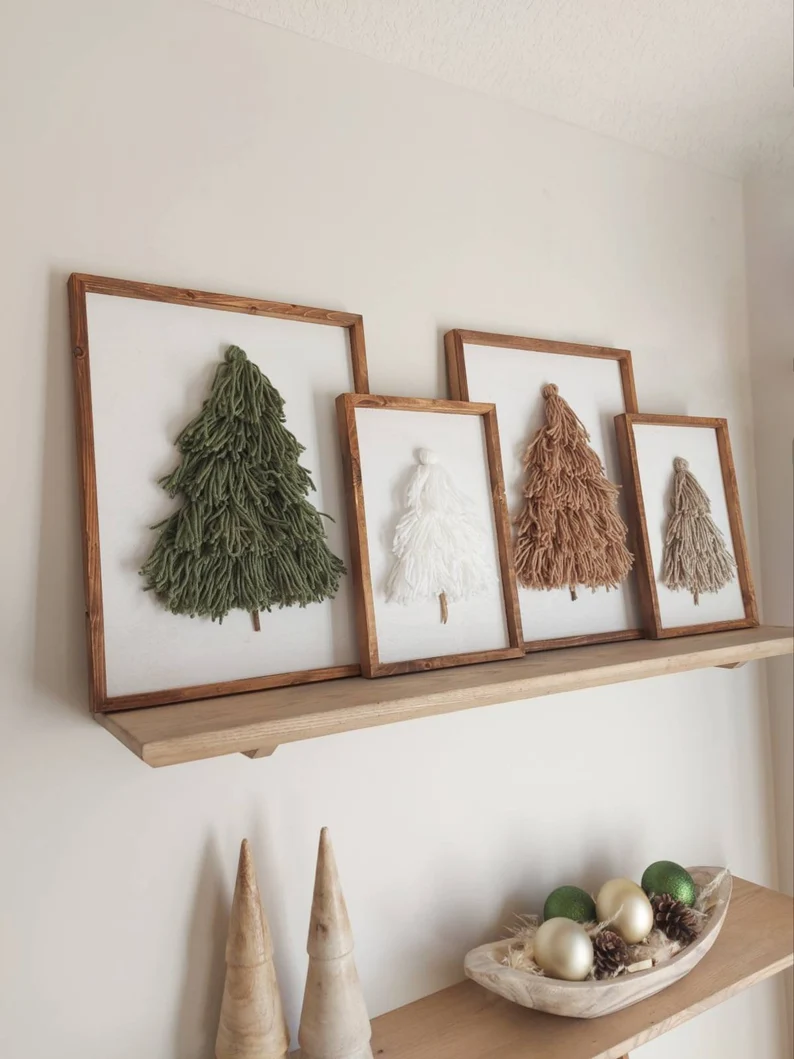 This wood sign Tassel Tree is the perfect boho style – but could also work for farmhouse style. Its simple design is what makes it stand out. If you want to learn to make it your own yarn tassel tree check out the tutorial at The Dotted Bow.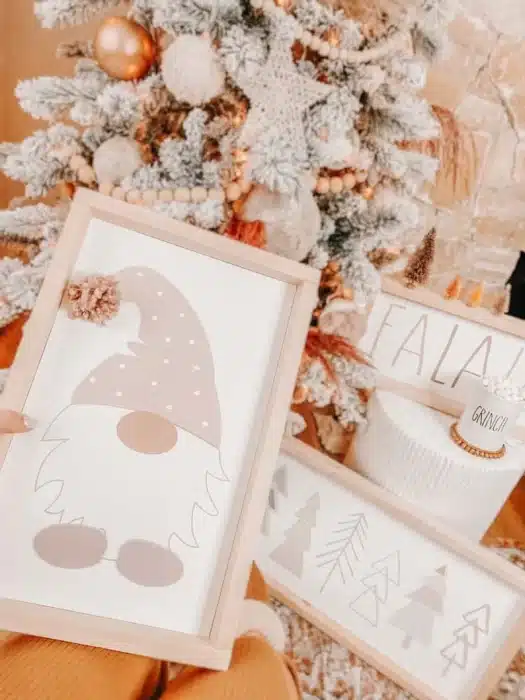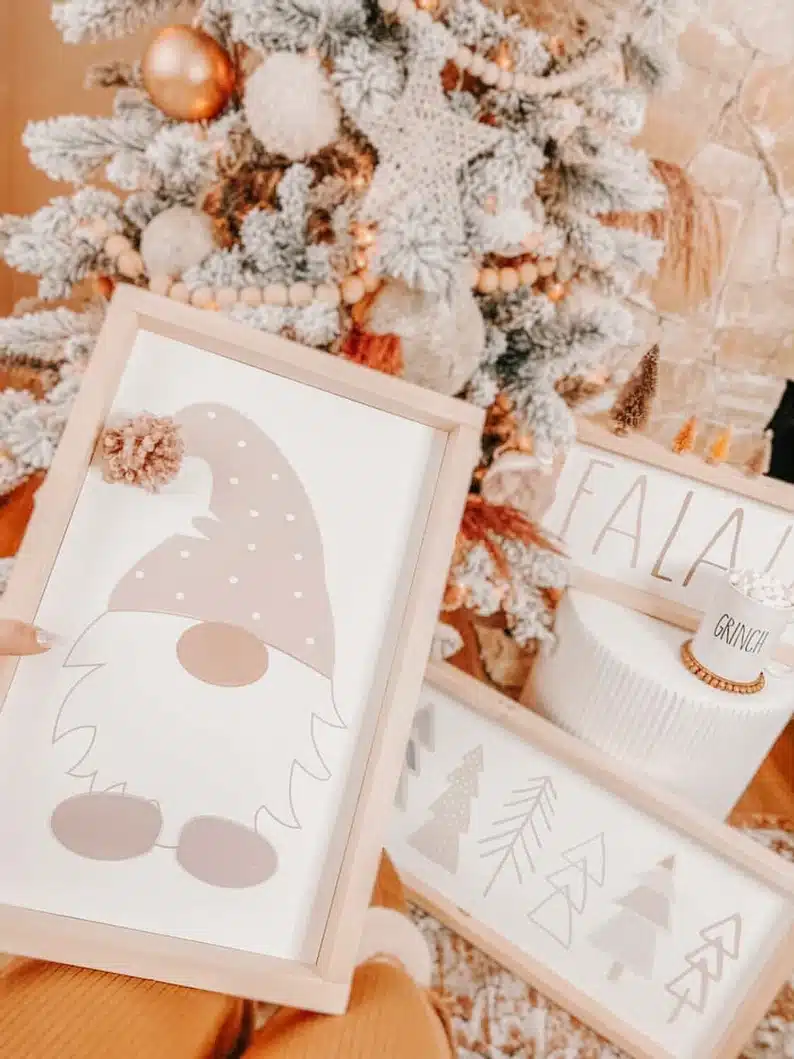 Add to your christmas decorating in the family room with some Boho Christmas Signs. Love and Grey has a lot of great ideas on how to style these, and also offers signs for sale!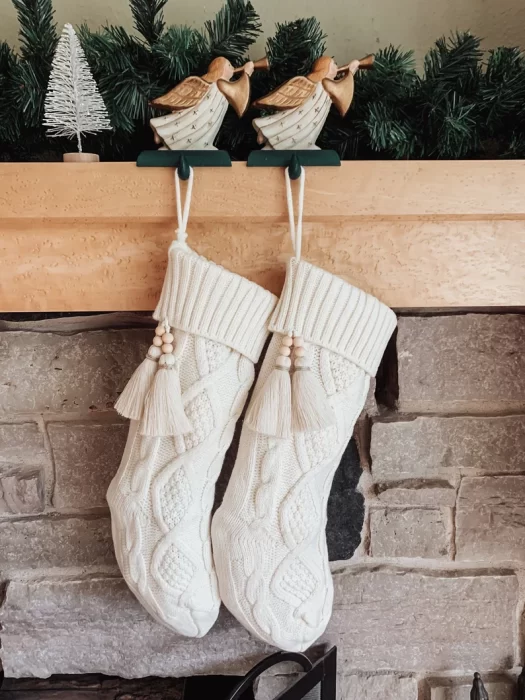 These knit Macrame Christmas Stockings are the epitome of the boho style with the cable knit design, wood beads, and tassels! They are a great idea to add some texture to your room. More of a crochet fan? Here is a stunning crochet stocking pattern to make your own.
Bohemian Christmas Tree
If you are looking for an alternative to a traditional fir tree this year, there are many alternatives for you to choose from.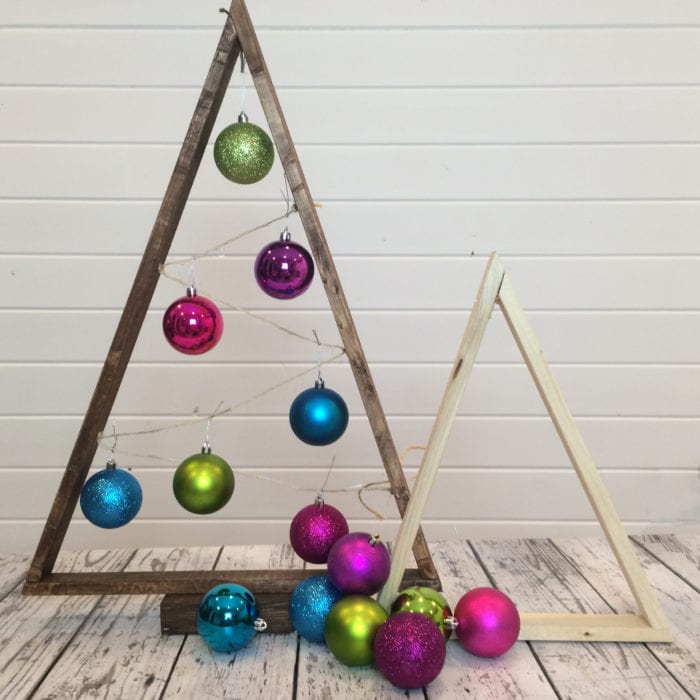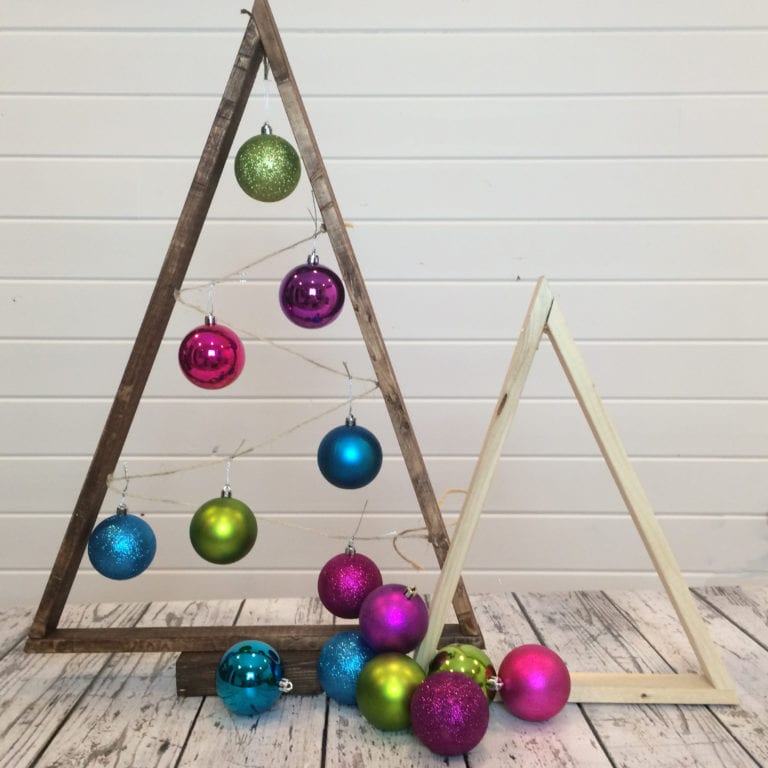 Options include a space saving wall mounted option, a countertop wood christmas tree, or a pallet christmas tree.
Rather than evergreen branches, what is more unique than a Pampas grass christmas tree?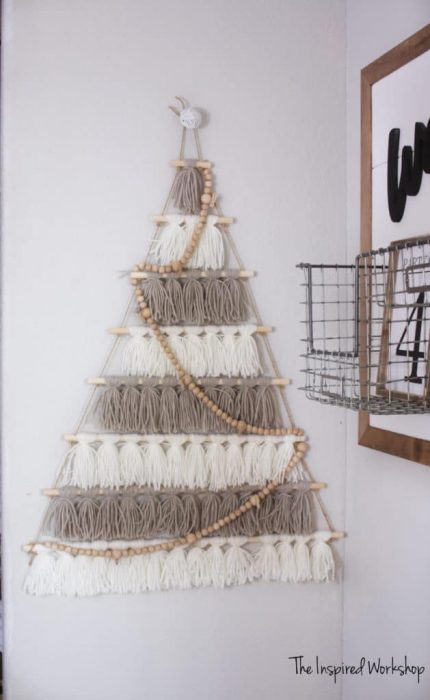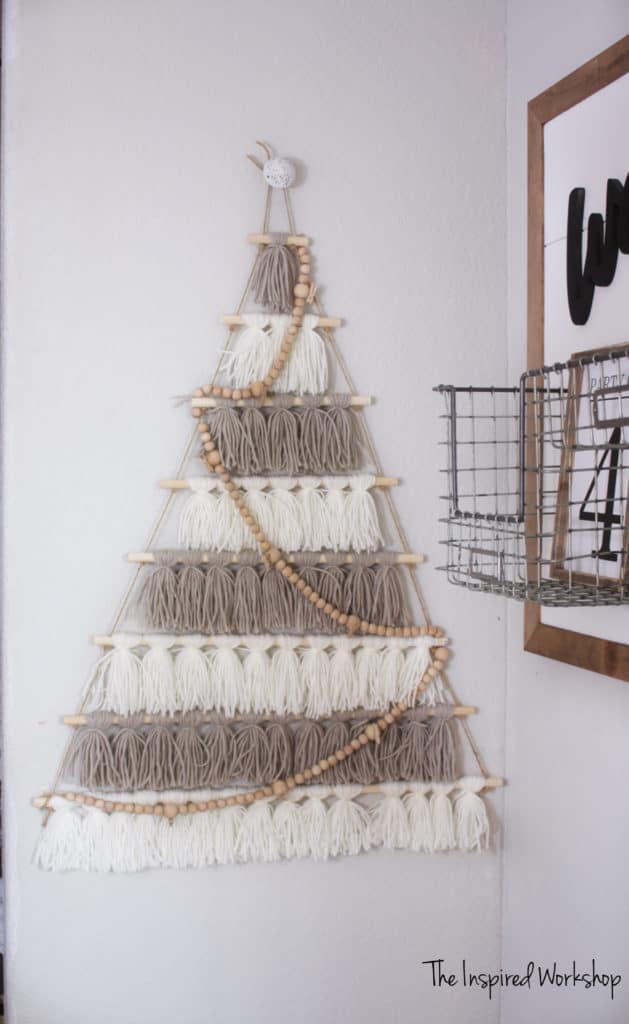 A space saving option is a 2D tree that can be mounted onto the wall! I love this DIY tassel tree – it can also be used as a card holder!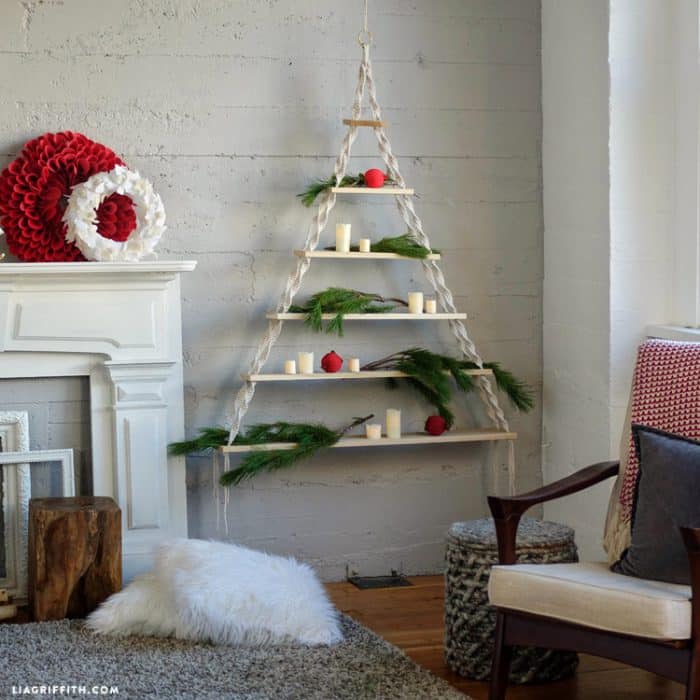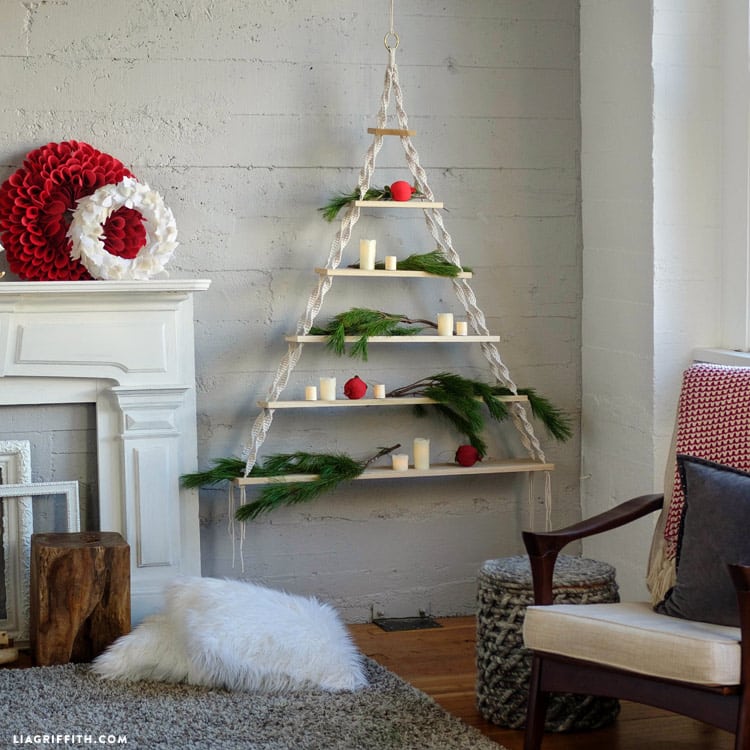 If you are looking for a larger macrame project, than these Macrame Christmas Trees are the perfect statement for your room. Shelves stand in for the tree branches, which are great to display cards, candles, or advent boxes. However you want to use it, learn how to make it from Lia Griffiths.
Boho Christmas Tree Decorations
Are you looking for how to create a bohemian style in your christmas decor? I know I like the decor of my tree to have a similar look to my living room . The Christmas decorations should tie into the general feel of the entire home, especially in small spaces.
Handmade Ornaments can be made by you or by someone else! Here are some options for each style to buy it made for you, or a tutorial to follow to make it yourself.
Burlap christmas tree skirt with pom poms would be a beautiful option for farmhouse style of homes. Or a white linen look pom pom tree skirt would work in almost any home!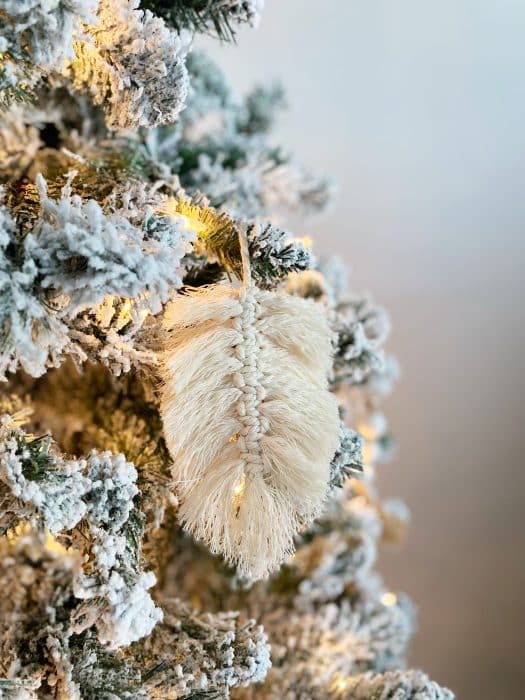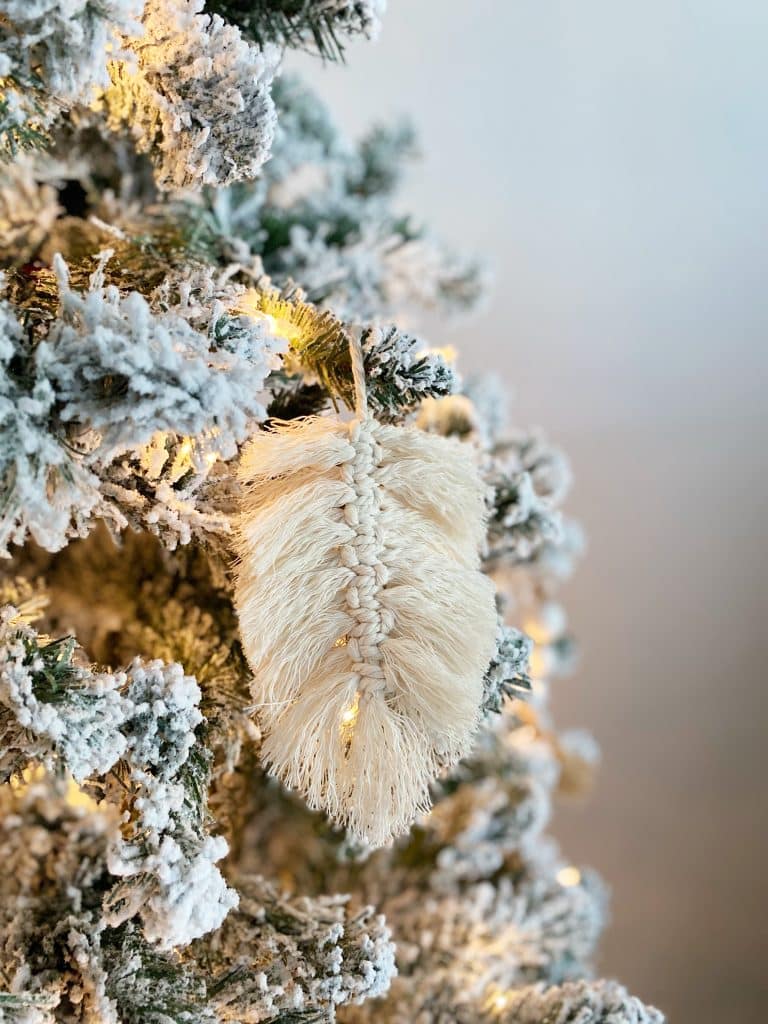 This macrame feather could easily be added to an ornament hook to make it into a DIY Macrame Christmas Ornament. Make it in any color to match your color scheme.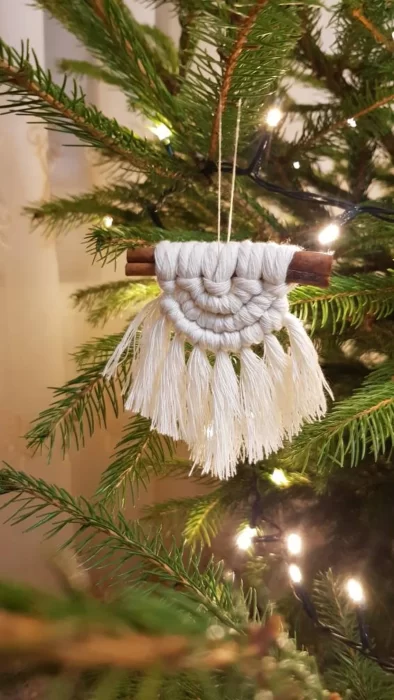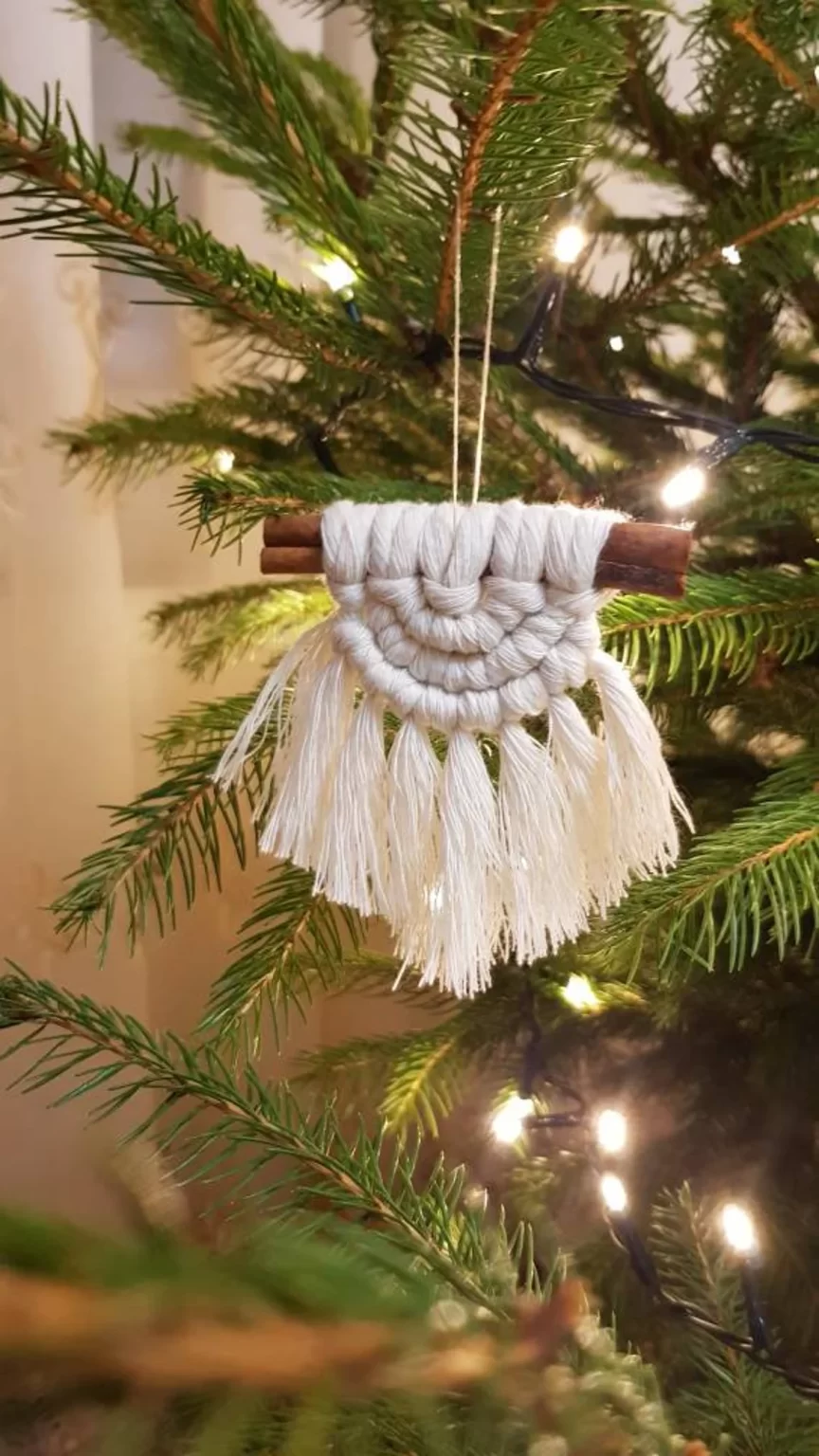 Not only is this ornament great to look at, using cinnamon sticks for the base of these Macrame Ornaments makes your room smell amazing. Get the tutorial here or buy it on etsy.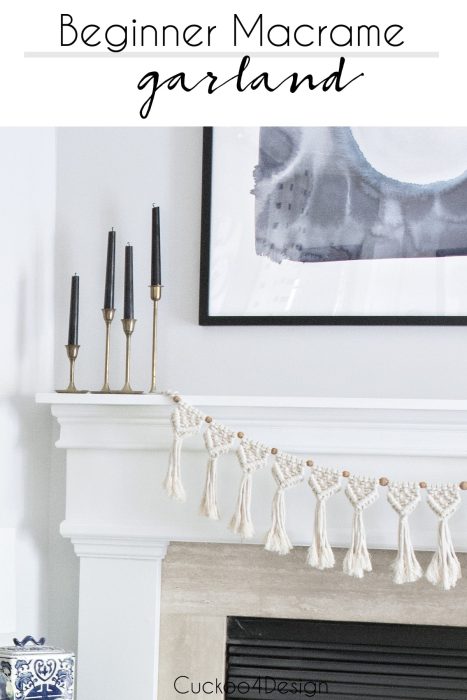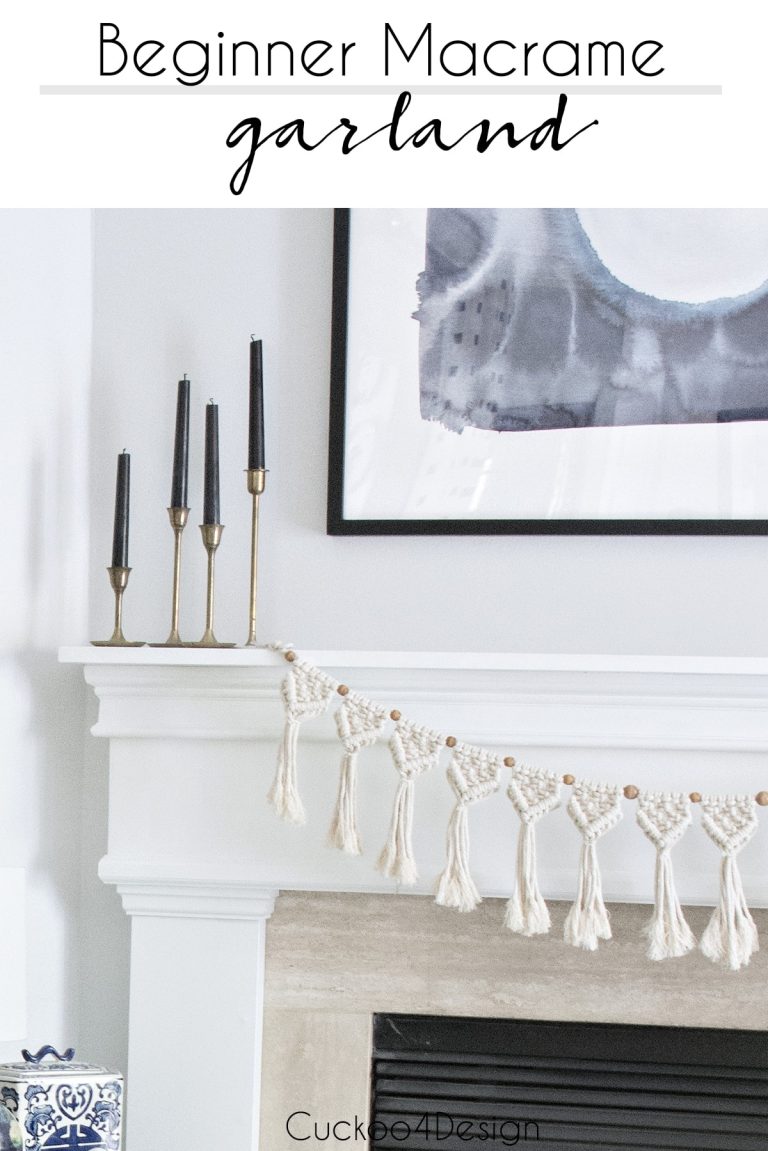 This beginner Macrame Garland is simple to make with this step by step tutorial from Cuckoo 4 Design.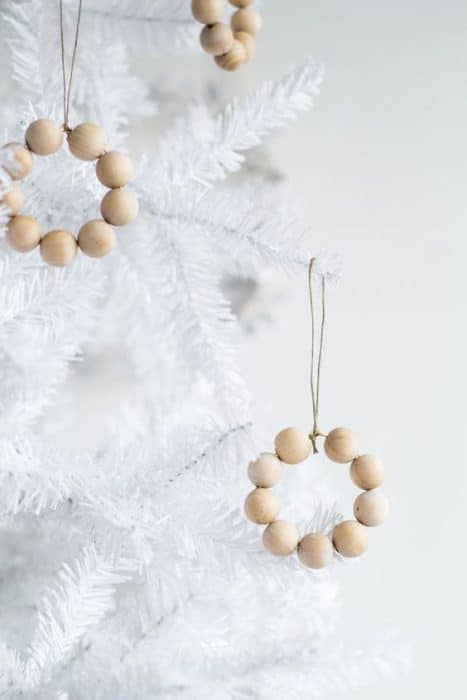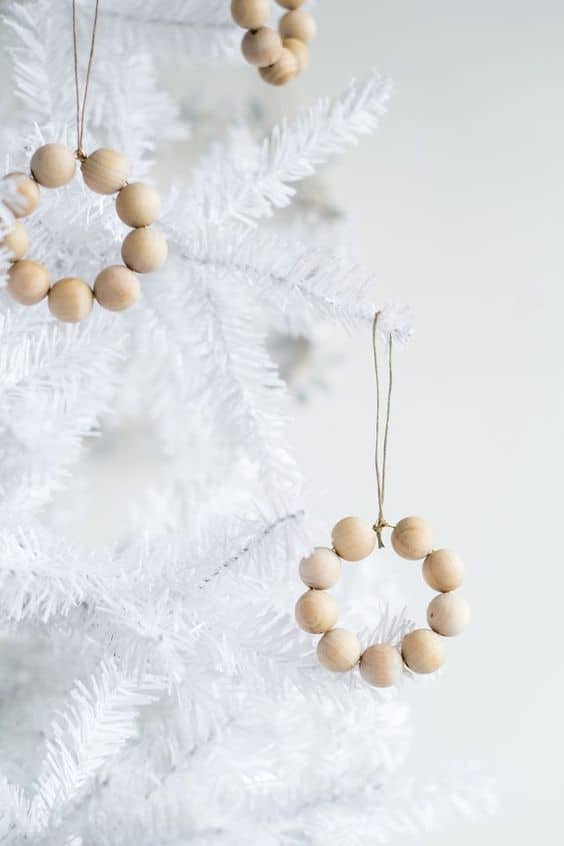 If you can make a circle, you can make these wreath ornaments! Check out the instructions for these Wooden beads ornament wreath from Creating Me.
Learn how to make this cute macrame Christmas wreath to put on your tree this year from A Wonderful Thought.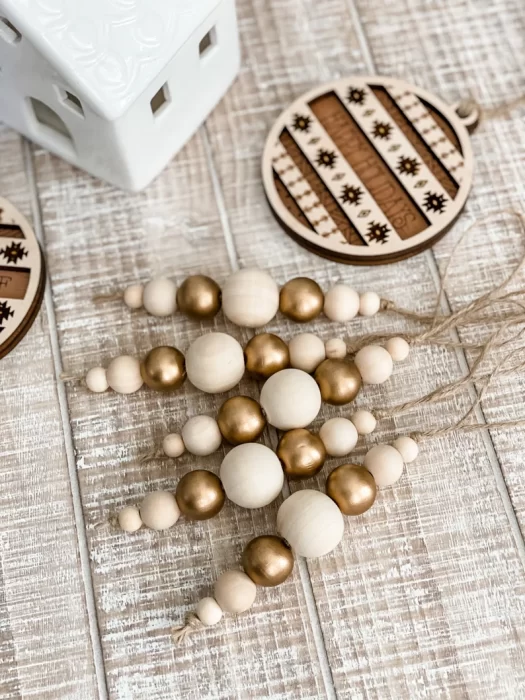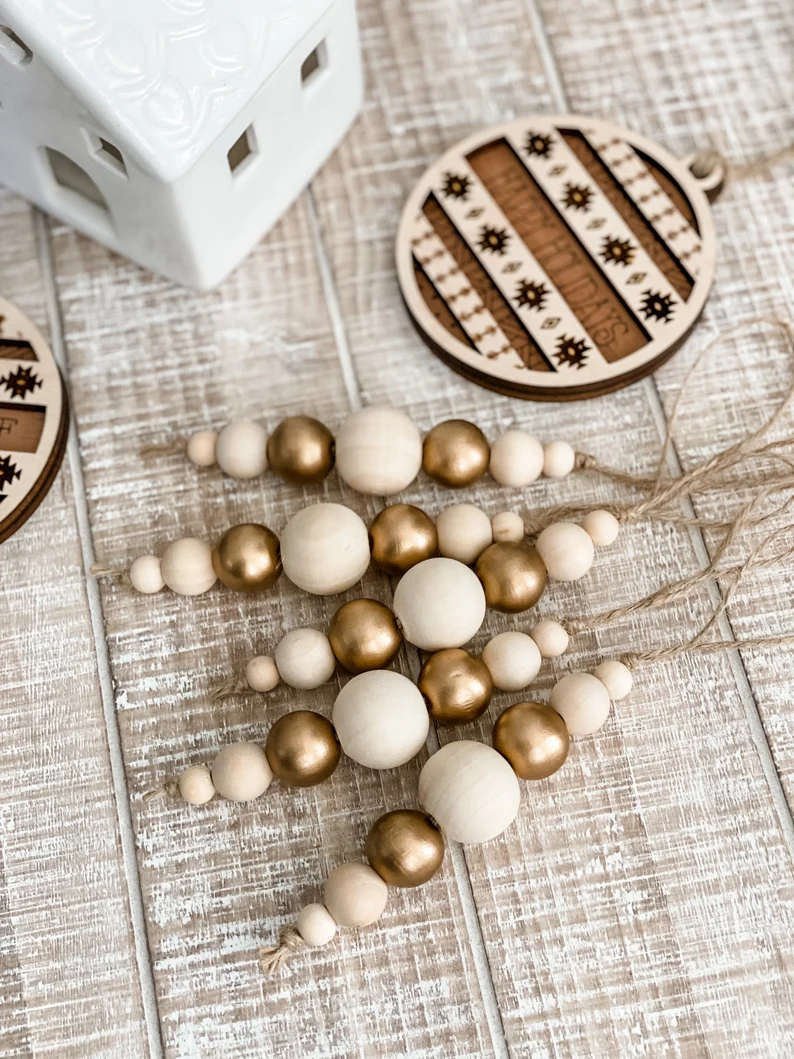 Unleash your creative freedom and customize these Wood Bead Ornaments in many different ways. Leave the beads natural and unstained, or paint some gold for an extra bit of glitz!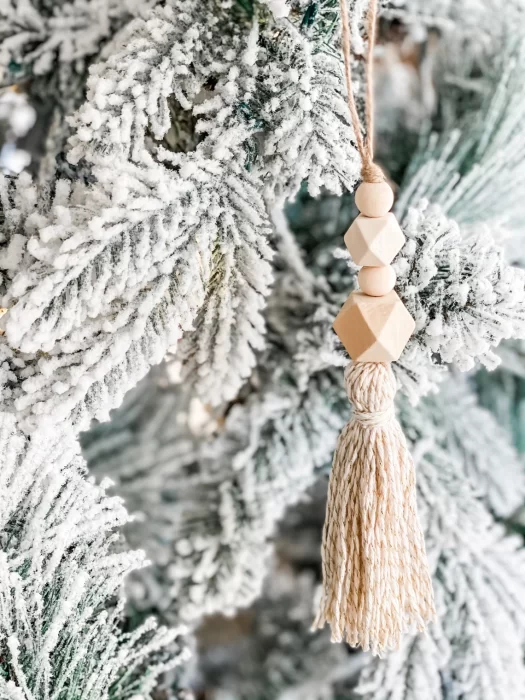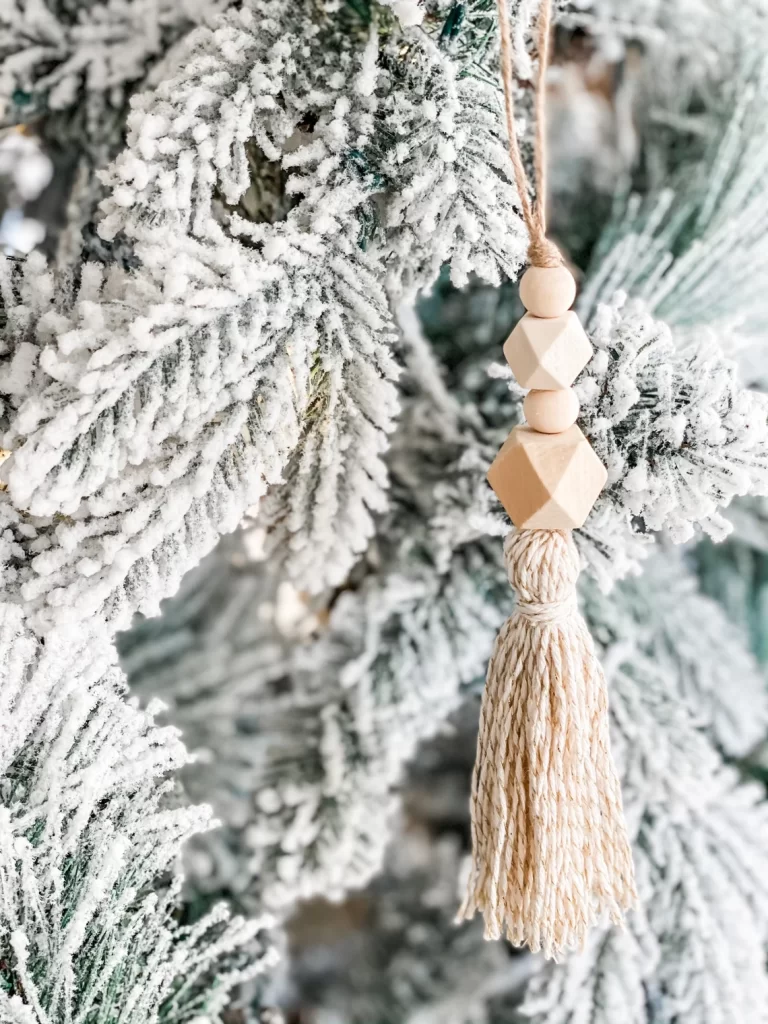 Adding in beads of different shapes would be a great thing personalize it even more.
Bohemian Christmas Decor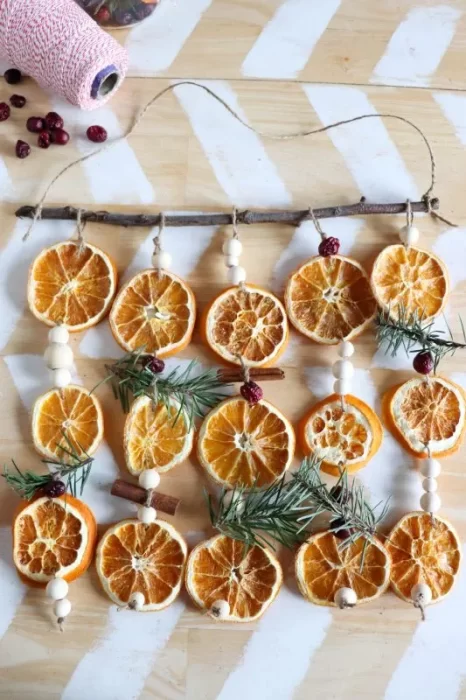 The best boho christmas decor ideas can be used in more than one different style of decor. This orange slices garland is the perfect way to add some subtle color and a vintage feel to your decor.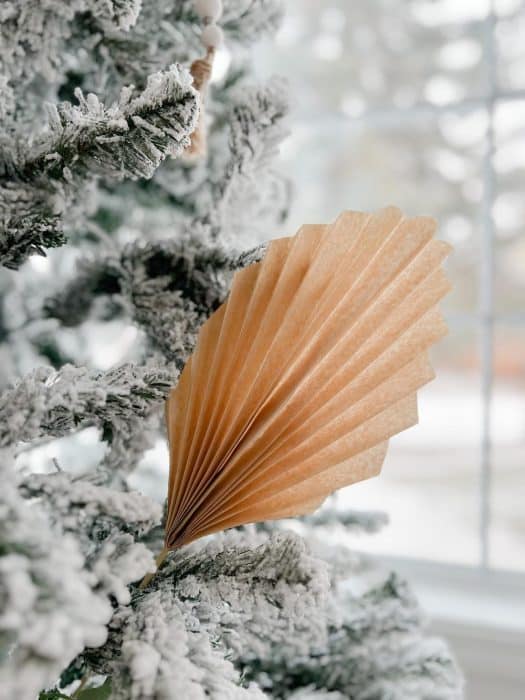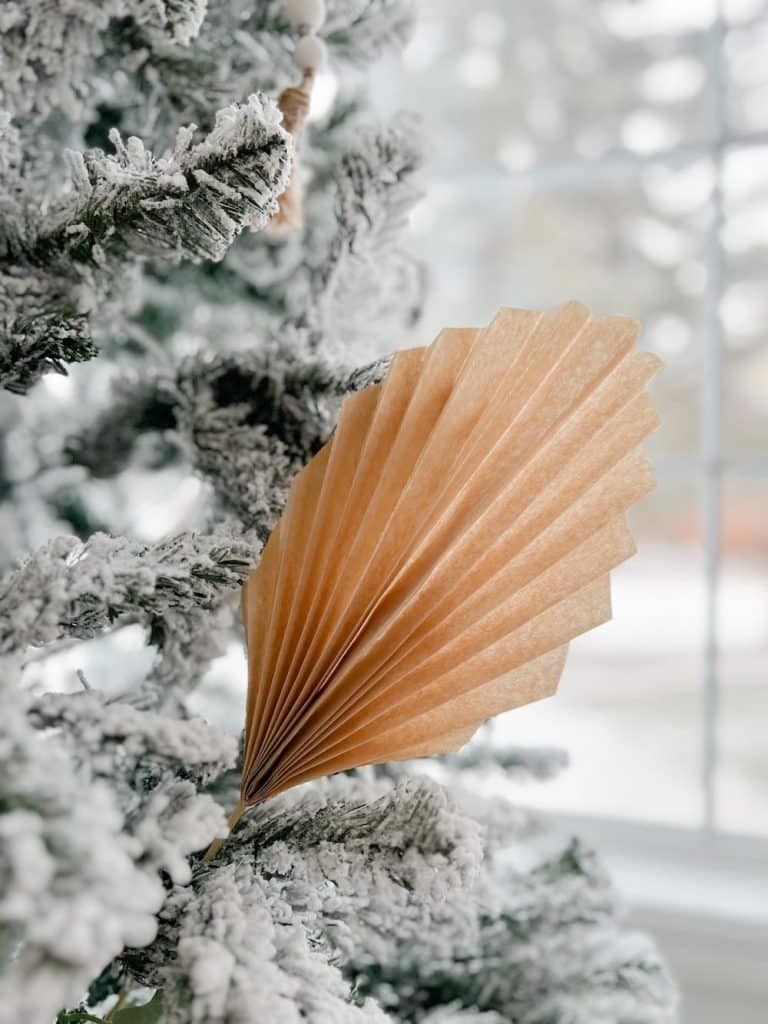 Make some paper palm leaves – they could be placed in your tree for the perfect boho touch! Better yet, they can be used in floral arrangements year round!
Give your home a cozy feel with some faux fur pillows.
It wouldn't be Christmas without Bottle Brush Trees and fairy lights to add some sparkle to any display!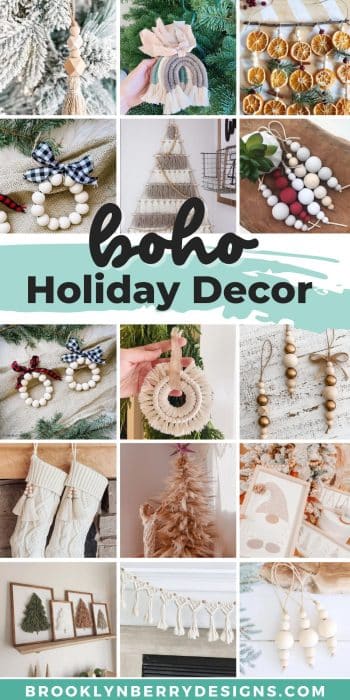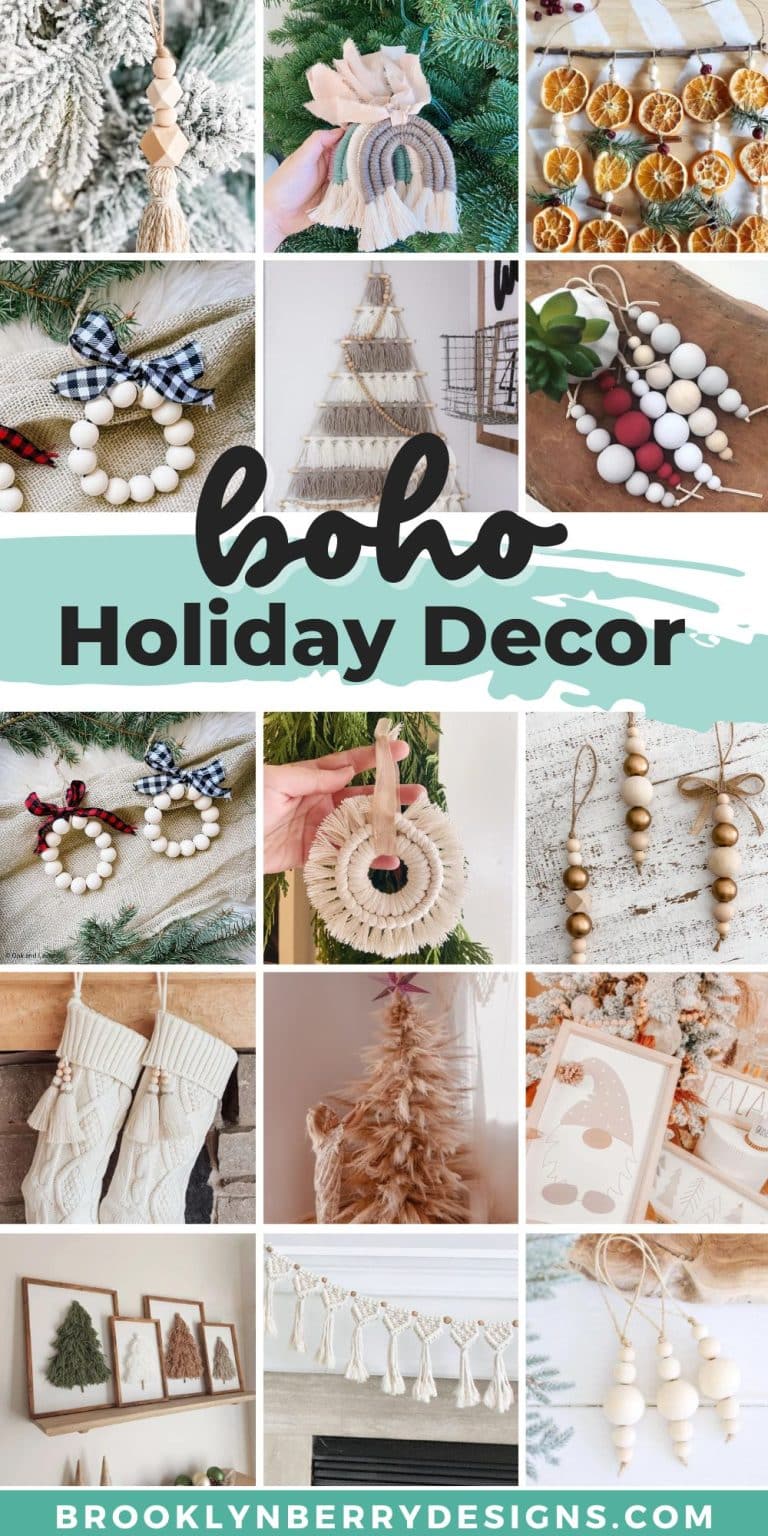 Happy Decorating!