Gather your family for new years eve and take some time to review what all has happened this past year. The perfect New Years Activity for the family, it's so easy to do with this free Year In Review Printable sheet.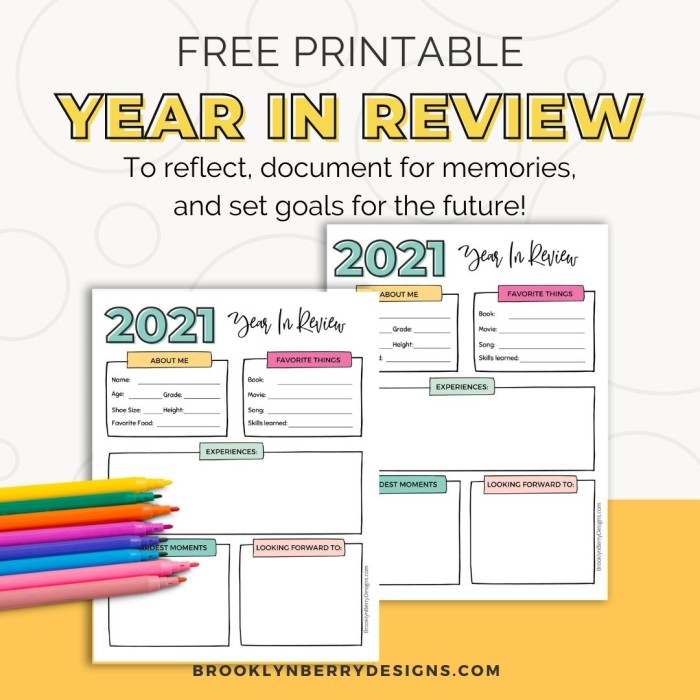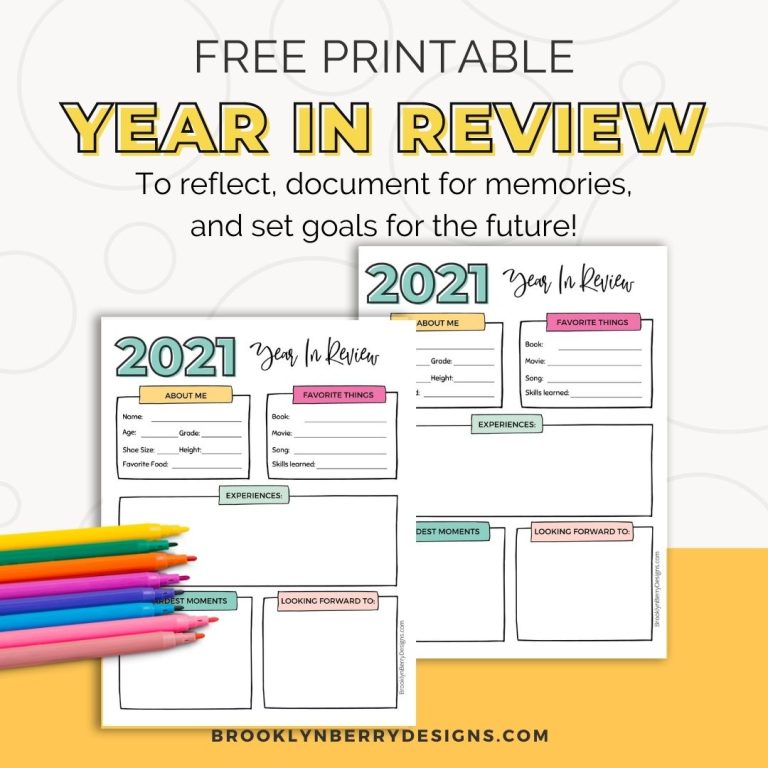 The calendar year is coming to a close, and what better time to look back and reflect on all that happened in the previous year. This end of the year is also a great time to set goals or state your dreams. This would be a great activity for new year's eve or just as a wonderful keepsake. This would also be a great way to gather information for a time capsule.
Free Year in Review Printables
This form starts with a section at the top for each person to fill out including name, age, height, and shoe size. I figure the kids' responses will be a great way to see over time how their handwriting changes, and each answer changes.
Looking for more design options? Check out these cute Kids Year In Review sheets from my friend Crystal at Hello Creative Family!
Questions on the Printable Year In Review Sheet
Favorite things from the year – song, movie, book, or newly learned skill
Experiences – Best place you visited, funny thing that happened, or biggest accomplishment. Whatever good memories of the year are!
Hardest moments – its important to look back and hard things and see what we learned or how we would choose to do it differently. This is the perfect time to learn from those moments.
Looking Forward – what are your goals for the upcoming year? This could be something to learn, something to try, a place to go, or anything!
Download The Printable Worksheet Here
To get the free printable enter your name and email address in the form below and click the GET IT NOW button. I'll send the printable file straight to your inbox.
Terms and Conditions:
By downloading this free printable you are signing up for my e-newsletter and you'll be notified when I release new free printable files.
This printable is for personal use or classroom use only.
This file can be used in part or in whole for your personal projects.
Digital reselling, sharing, and redistributing of the files is NOT allowed. If you would like to share, please direct friends to the original blog post where you found this.
If you like this free printable, please consider sharing it to your favorite pinterst board or email this post to a friend!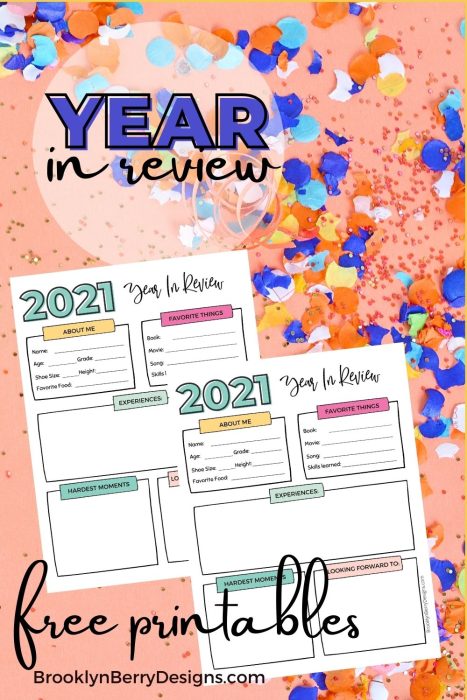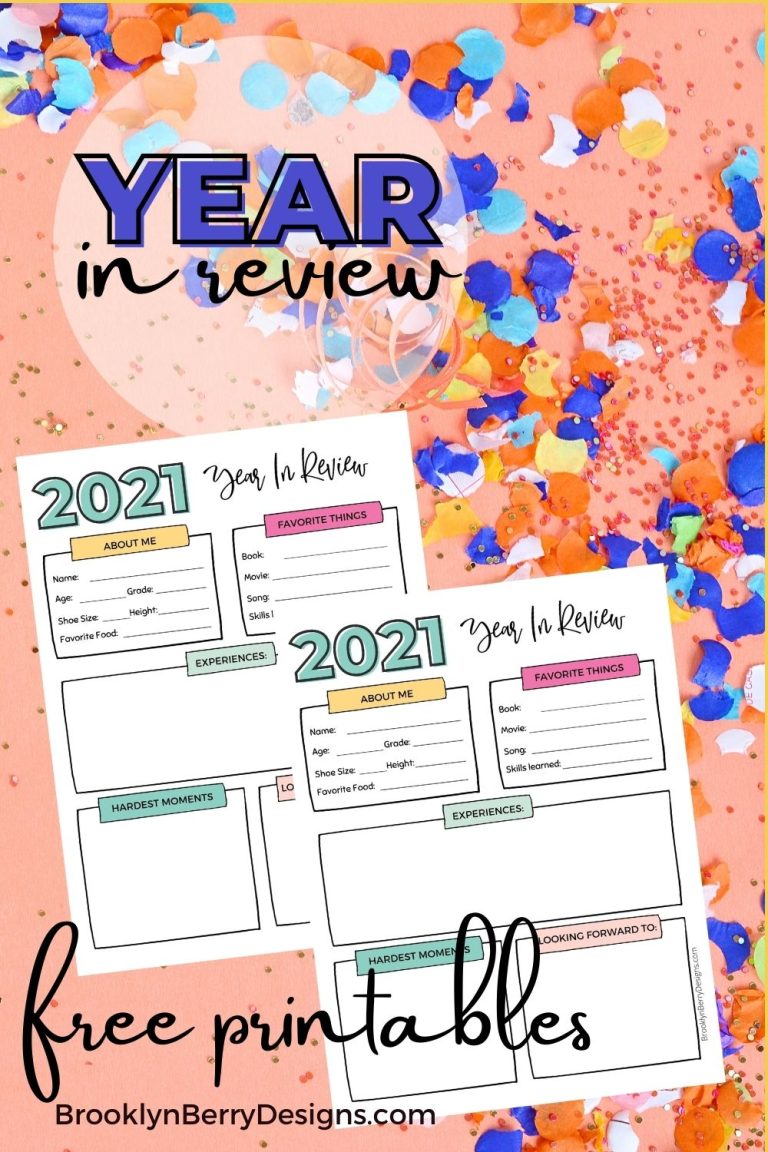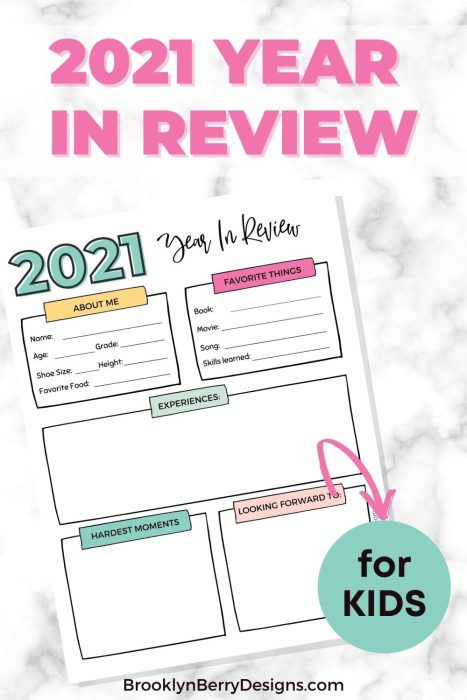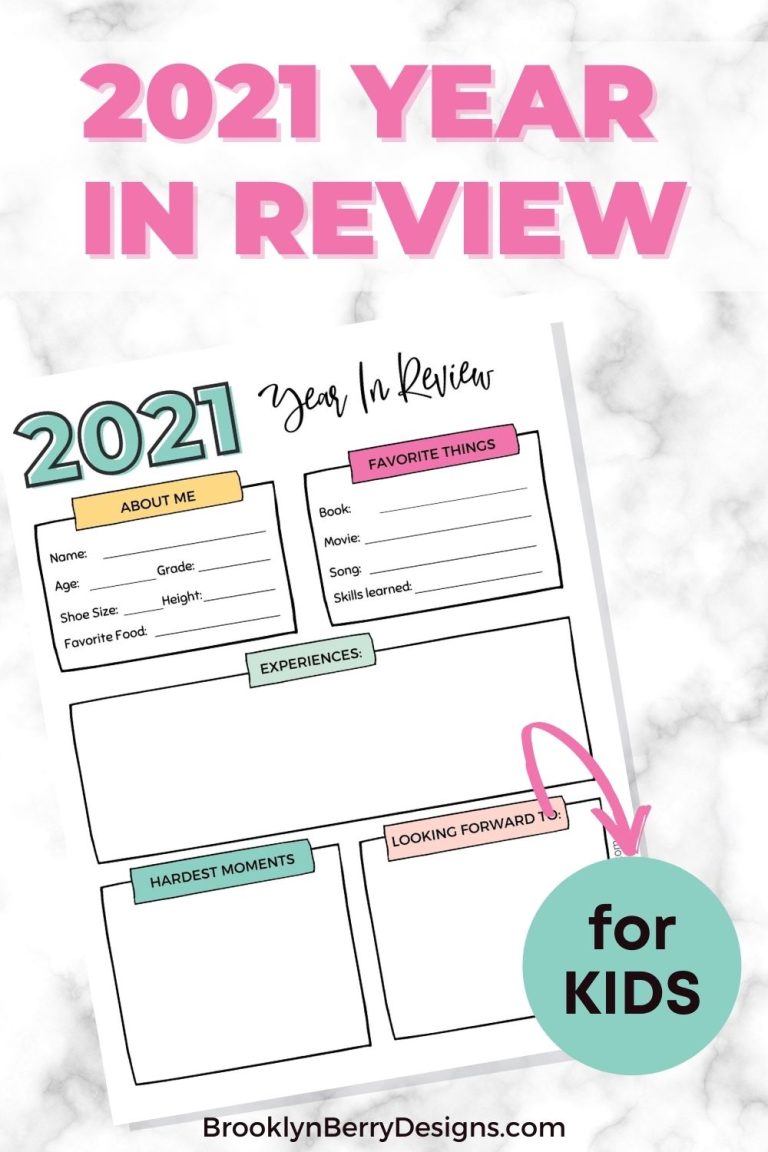 Happy new year!
Do you have any new year's eve traditions? How does your family like to celebrate? I would love to know what you like to do so please share any fun ideas you have.