Upgrade your board storage game with creative solutions designed to make your family game night hassle-free!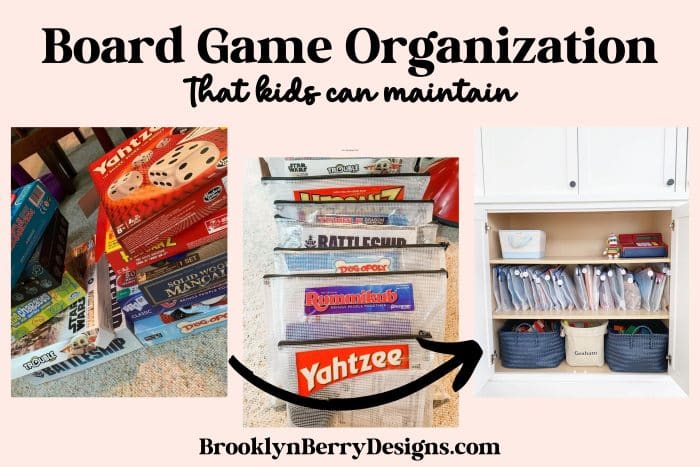 Tired of searching for missing game pieces? Fed up with clutter taking over your game nights? We've got your back with the best board game storage ideas that will transform your game closet into a well-organized zone!
Why Proper Board Game Storage Matters
There's nothing more frustrating than gearing up for a board game and realizing that important pieces are MIA. Can't find the game you're after? Setting up a system that everyone can follow means no more game-hunting chaos and the kids can put them away in the right spot themselves. It's a win-win situation!
Whether you are looking to organize individual board games and card games or organize the space where you store your board game collection, proper board game storage matters!
Tips for Keeping Game Components Intact
Small game pieces should be contained within the board game boxes. Ziploc bags work short-term to corral the stray game pieces, but a harder plastic bag found at your local dollar store would be a better solution. Cards within a game can be contained with rubber bands or stored in smaller storage containers. I like to use the clear boxes from the megapacks of gum.
Essential Supplies for Organizing Board Games
The supplies needed to corral the board game clutter and small pieces are simple. A dedicated home for easy access to your favorite game collection as well as some clear plastic storage containers to keep them in.
One option to store board games is to use durable zipper pouches. The bags can be stacked side by side, often stored in larger storage bins like a basket or box. The advantage to this (besides the space-saving) is that you don't have to grab a box from the bottom of the stack and knock the whole thing over.
The home for your board game could be a dedicated game room or a small space in your living room. Just set aside a specific place that is where your games live. A hanging closet organizer works great in a hallway closet. A rolling cart can store games and be tucked away as well. You don't need lots of space to keep it organized.
More organizing posts you will like:
Best Board Game Storage Solutions
Is your board game collection getting larger than the physical storage space you have? Apparently, this has been a very controversial solution (much to my surprise), but one of the most practical board game storage ideas is taking apart the original cardboard boxes and repacking the games into different containers.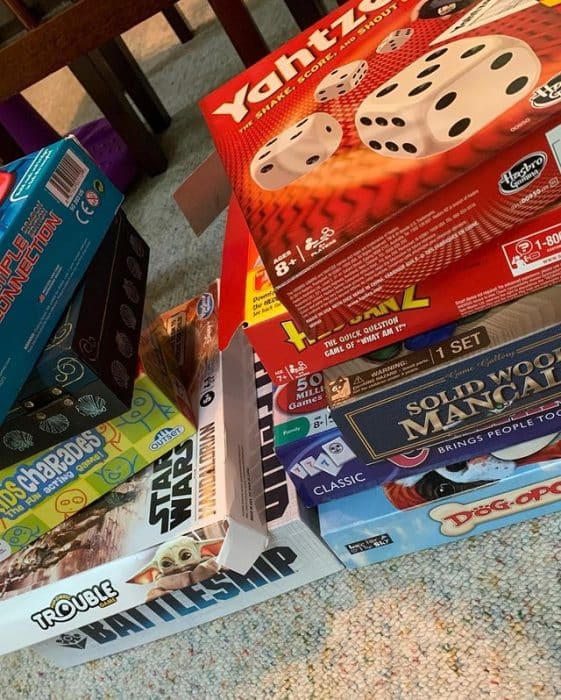 Often the board game boxes are flimsy and always falling apart, so ditching the original box for a smaller, flatter bag is a great solution that saves lots of space.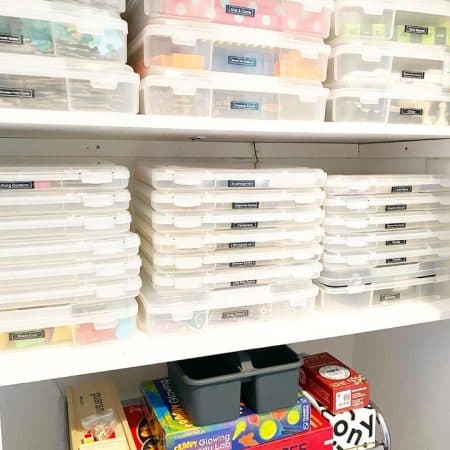 Plastic boxes (like these iris containers I use to store vinyl scraps in my craft room) are a great way to contain your favorite board games. They come in a variety of sizes and these plastic containers are not only durable, but they also stack together nicely when the boxes are uniform sizes. This works for any smaller games, and most game boards will fit inside.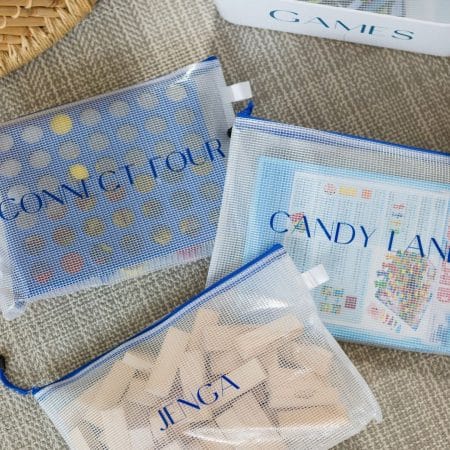 Most importantly – don't forget the label maker – it's your secret weapon for keeping everything easy to find! I love finding any reason I can to use my Cricut, if you have one this would be a great way to use it to label each container for each game. If you don't, a label maker works, or even painter's tape and a Sharpie. Use what you have!
If you have a large collection of board games, repackaging them into smaller packages is such a great option to save space.
Creative Board Game Storage Hacks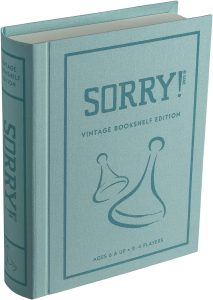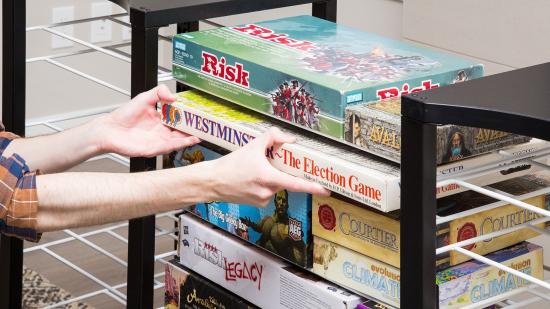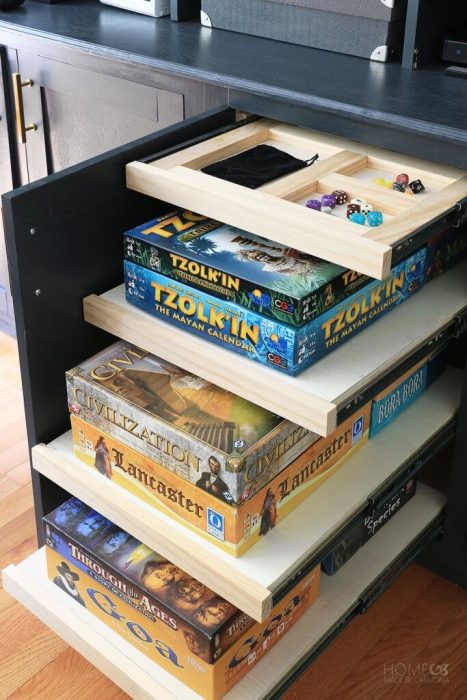 In Conclusion
In conclusion, board game storage doesn't have to be a daunting challenge. With a touch of creativity and the right hacks, you can transform your game collection from a cluttered mess into a stylish and functionally organized system. Remember, the goal is to make your games easily accessible and enjoyable but also to protect and preserve them so that the fun continues for years to come.
Try implementing these tips in your home and see the difference they can make. Regular checkups to refresh the organization will keep the order over the long haul. Organized board game storage will make you feel like an organized person. You got this!