Want a clean home but not sure where to start with decluttering? Good news! Today I'm sharing my tips to start, stay motivated, and a very handy home decluttering checklist. Because checking it off a list makes it fun!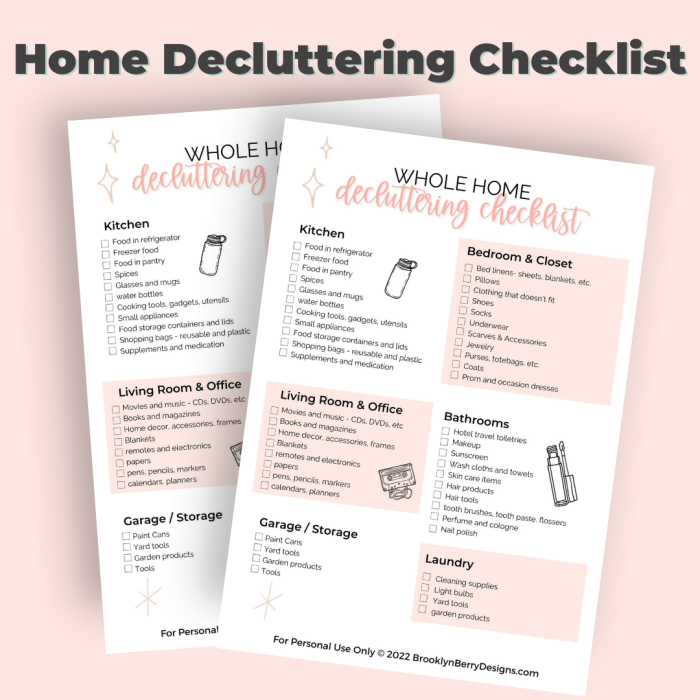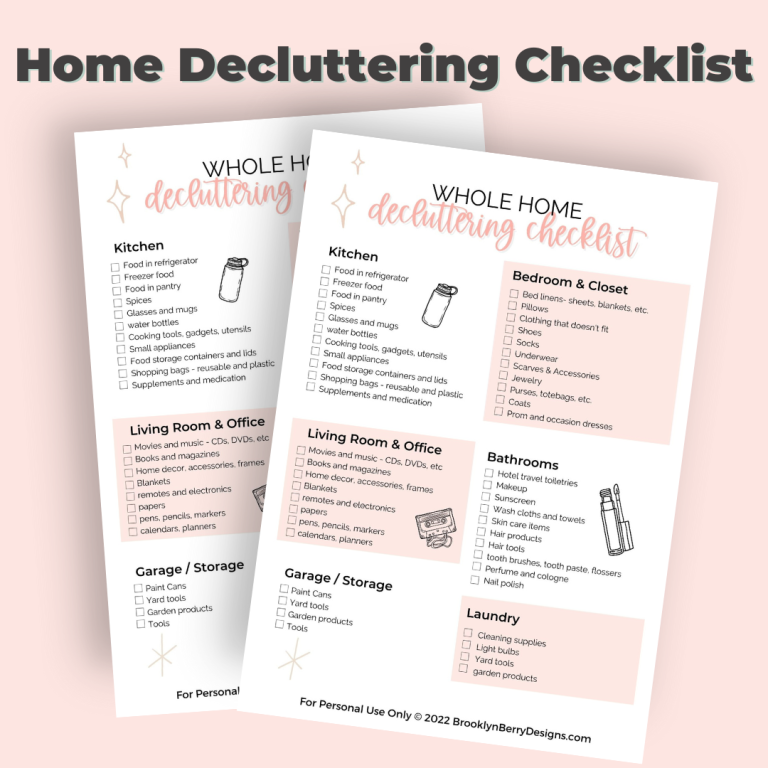 Do you feel like you are always picking things up around the house? I share my tips not as a professional organizer, but as a busy ADHD mom to 4 boys that needs a system. My life and entire home can turn into a hot mess very quickly and I have a few tips that have helped me get and stay organized. When I have a lot to do or am surrounded by too much stuff I feel overwhelmed. I find making a list makes me feel better. Writing it down comforts me that I won't forget it. Checking off just ONE item and getting it DONE calms the anxiety in knowing there is at least progress.
Decluttering and Mental Health
The most significant impact on my home, mood, and mental health is decluttering. A clean, well-lit space makes my heart sing. Less stuff, less stress! The fewer things you have means less time to constantly pick up, find a home for, and store those things.
Try to avoid angry cleaning as I find it makes you associate a clean home with an angry zone. Imagine walking into a clean home and always wondering – What happened and who is upset? There are many studies on the connection between a cluttered space and feelings of stress! Let a clean home be the reward for being organized and working hard.
Organizing Vs. Decluttering
Organizing and decluttering are two different tasks. You must first purge your room (or whole house) of the excess and then you can organize what you do have. As Go Clean Co often says, you can't clean your baseboards if you can't find them! Edit the items you have in your home, and then make the space look pretty so you want to keep it that way.
DECLUTTERING TIPS
Start Small
The decluttering process can be overwhelming so the first step is a small step. Don't even try to clear your entire house in a day. You want quick wins. Start with a small space, even a single drawer or cabinet. Decluttering a little every day also works. Little changes evolve into big differences and soon you will notice a more calm and clutter-free home. Use laundry baskets for any items that don't belong in that space and always have a trash bag nearby. Any items with sentimental attachments save for later. Hopefully, this will become one of your daily habits that sparks joy for you!
Recycle, Upcycle, and Donate
We don't need to be adding to the world's garbage problem. If someone else could use it, give it away. A lot of stuff we have in excess of would be a blessing to another family. Have a donation bin where you can add items to as you clear your home. My favorite trick is to take it out of your house as soon as possible. Many items of donations have lived in my van trunk for weeks on end. Don't be like me! If this is difficult the easiest way to complete this daunting task is to have a family member or friend come over that would be willing to drop it off for you on her way home.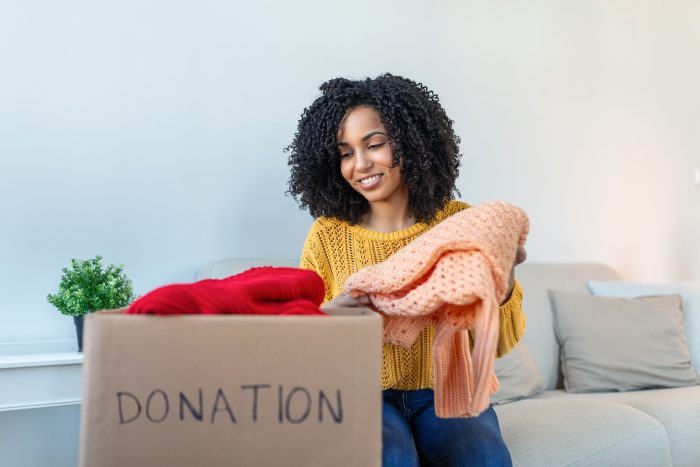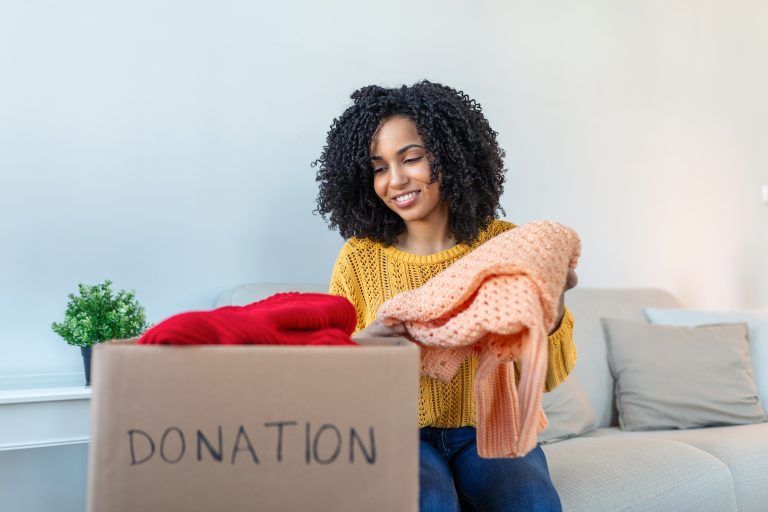 Join a community buy-nothing or giveaway group. I often find it easier to part with items knowing that it is going to be used and appreciated by someone else. It is exciting when an item you thought would be headed to the dumpster has many people interested in taking it off your hands.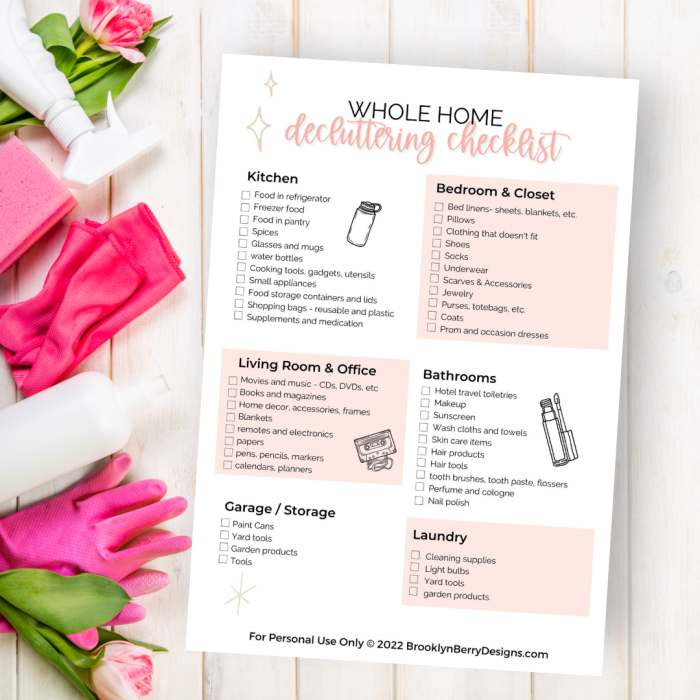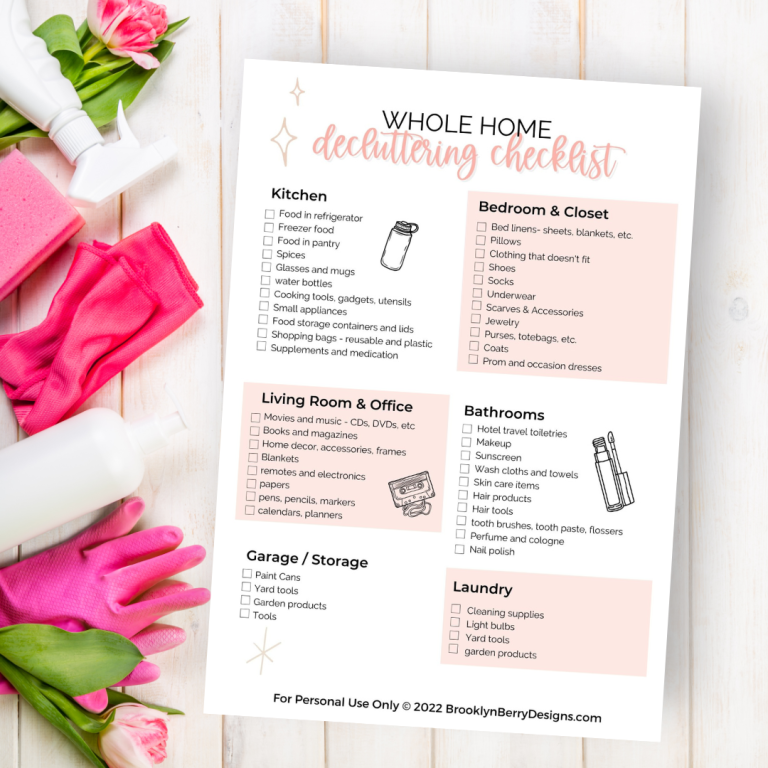 Label and contain
When there is a home or a set place for an item, there is a greater chance that your kids or husband will put it back in its proper place. Get a fun label maker for your storage containers (I LOVE this one and its under $12) or even make custom labels with your Cricut!
Make It A Game
Have ten minutes before you need to leave somewhere? Not excited to start the dishes? Set a timer and see how much you can get done in not much time. You may be surprised how quickly some daunting tasks can be completed once you focus on that one task for a very short time.
Watch What Comes In
Clutter can sneak into your home so easily. Once you have a space decluttered you might want to consider a one in one out rule. For example, if you buy a new pair of shoes you need to take a pair out.
Set A Deadline
I like to have a set day I need to be finished. A great idea is to plan an event at your house so you have a declutter deadline.
Home Checklist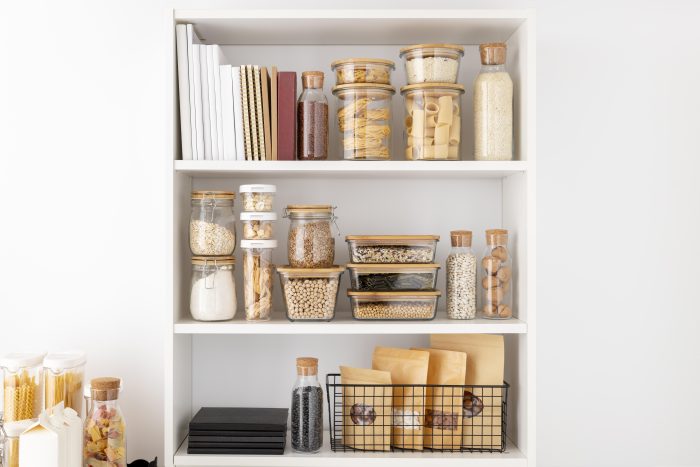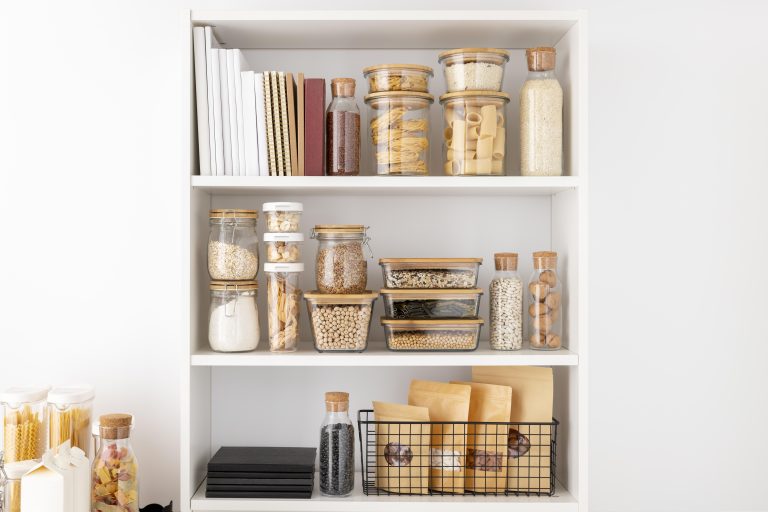 Declutter In the Kitchen
The kitchen is a great place to start decluttering because there are not many sentimental items. From food, containers, dishes in the kitchen sink, or the junk drawer there are a lot of quick wins in the kitchen. Here are the kitchen items to
Expired food
Plastic utensils
Food containers without a lid
Water bottles with broken or missing lids
recipe books you never use
old pots and pans
Small appliances that don't get used
Grungy or old kitchen towels
Spices – anything out of date or not used in a while
duplicate kitchen tools
Mugs – any chipped mugs or limit the quantity
Cookie cutters you don't use
Extra pans you don't use
In the Bathroom, medicine cabinet, linen closet
Makeup that has expired
Empty shampoo bottles
Broken or unused clips, bows, accessories
Dried up nail polish
Unused perfume
Makeup you have never used
Travel size shampoo and lotion
Hair tools you don't use
Lip balm you don't use
Old tooth brushes
Expired drugs or vitamins
Looking for more home organizing and cleaning tips? Check out this Laundry Symbols Guide – its a free printable!
In the Bedrooms
Dried up pens, markers, glue
Magazines
Clothes that don't fit
Jewelry you don't wear
Shoes you haven't worn in a year
Clothing you haven't worn in two years
Extra plastic hangers
Socks with holes or without mates
grungy underwear
Ties
belts
purses
blankets
pillows
Ultimate Decluttering Checklist
Today I am sharing a free printable checklist of items for you to work through. With each area or category you can decide for yourself what items need to go. The "right" amount of each item will be different for everyone. Obviously, anything with missing parts and pieces, broken or worn out parts can go, but you can decide just how many mugs you need to have for those who live in your house.
How to use a declutter checklist? First print it out and its a good idea to attach it to a clipboard. Next, check off any items that are already done or don't apply to your home.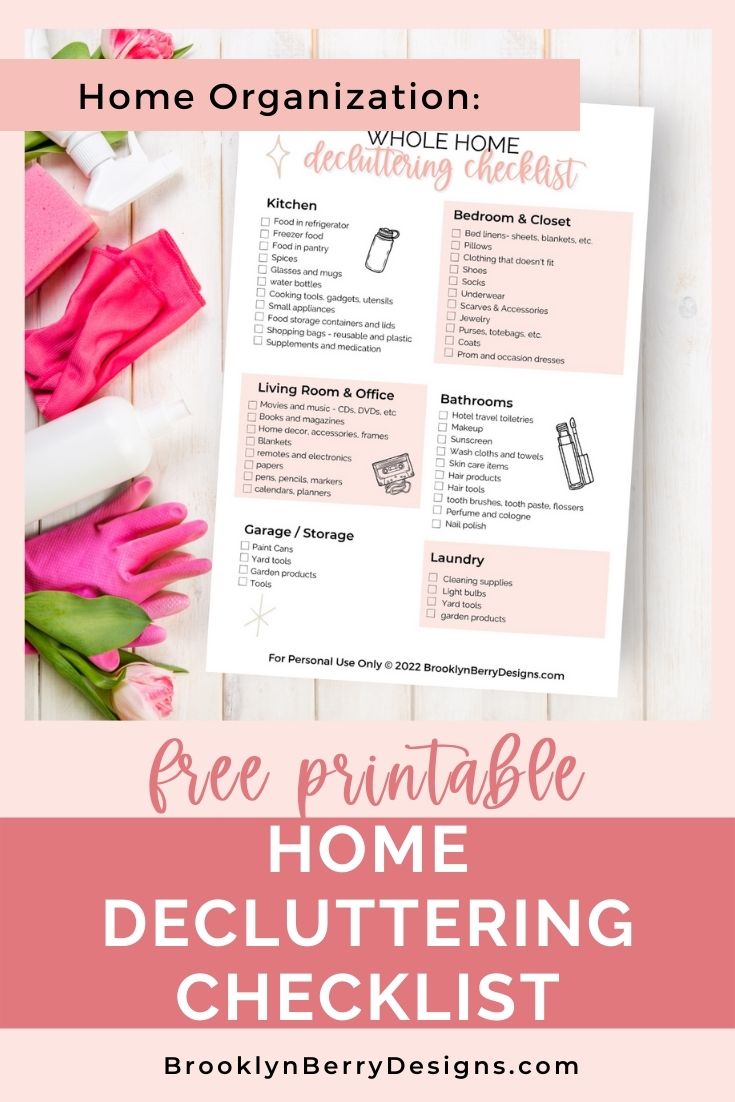 DOWNLOAD THE PRINTABLE HERE:
To get the free printable enter your name and email address in the form below and click the GET IT NOW button. I'll send the printable file straight to your inbox.
Terms and Conditions:
By downloading this free printable you are signing up for my e-newsletter and you'll be notified when I release new free printable files.
This printable is for personal use or classroom use only.
This file can be used in part or in whole for your personal projects.
Digital reselling, sharing, and redistributing of the files is NOT allowed. If you would like to share, please direct friends to the original blog post where you found this.