Remember when I got a new photo canvas for my living room, with my kids crying and everything? Well, being the indecisive designer that I am, I decided that this room needed something more. My living room has been such a source of frustration for me because of that corner fireplace and the weird half walls, blocking my furniture arrangement ideas. I have to have the piano in this room, I hate it being shoved into my tiny office. I want to be able to play it, and have my kids play it.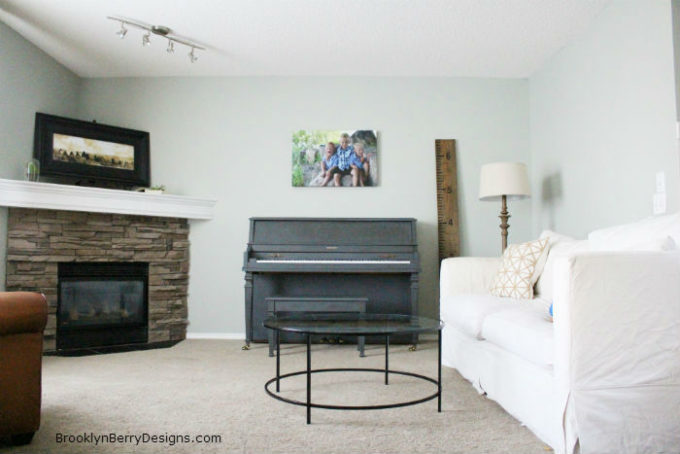 This is what my living room looked like last week. I wanted to make the piano more of the focal point, or style it a little better. I took this photo as inspiration, and played around a bit with some basic ideas for photos. Thanks to Shutterfly I was able to order some canvas prints using their new Design A Wall product, and let me tell you, it makes designing a gallery or feature wall so easy.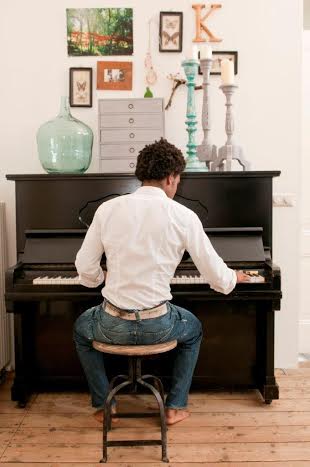 Inspiration Picture via Decor8, more ideas here.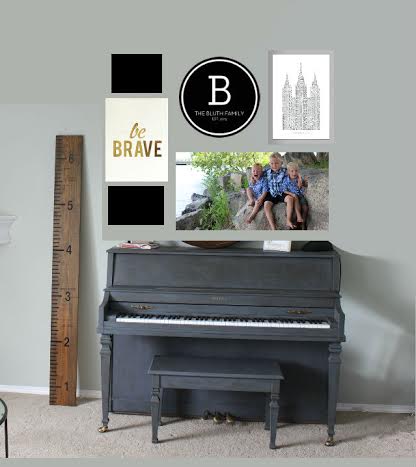 my first idea for the wall
So what is this Design A Wall? Basically they take all the work out of a gallery wall and make it easy peasy. The hardest thing you will do is decide which pictures are your favorite. Seriously. Once you upload some photos, its as easy as 1, 2, 3.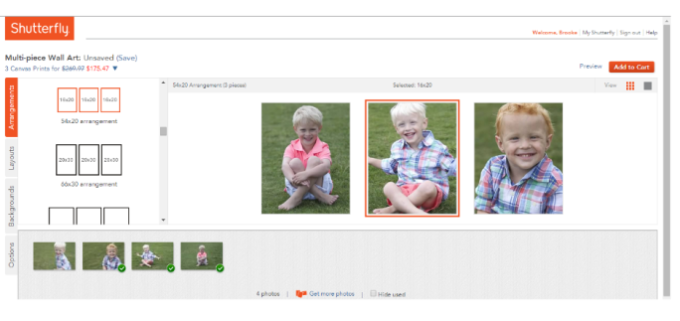 You choose a layout. There are tons of options, including square grids of 9 (perfect for instagram photos), a line up of 16x20s, or many others. I chose 3 vertical 16×20 pictures because the width was close to the width of my piano.
Your photos arrive with this cheat sheet. A wall template that includes a level, taking all the guess work out of how to hang it perfectly straight. I taped mine above the piano with some washi tape. The template also includes letter guides as to where to put the nail – each letter is for a different type of product. A is for Canvas, so that is what I used.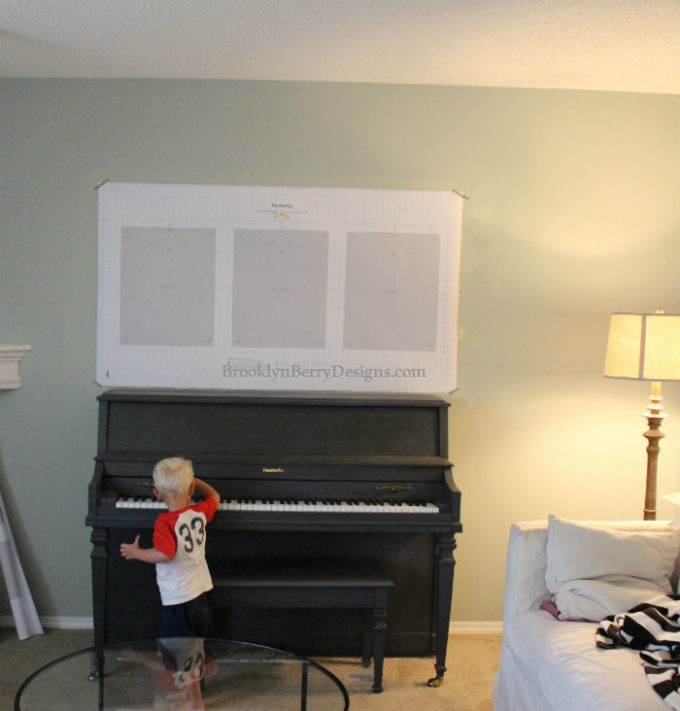 No picture of my house is complete without a toddler running through it.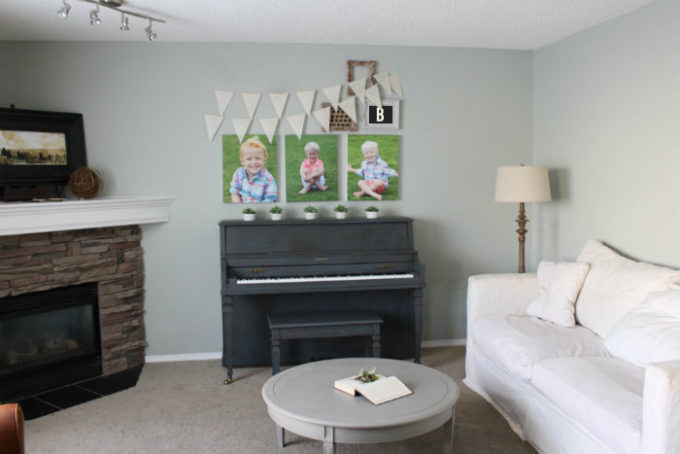 And here is my wall – all finished! I am still hoping for something on the left side, but the perfect item has yet to find its place in my home.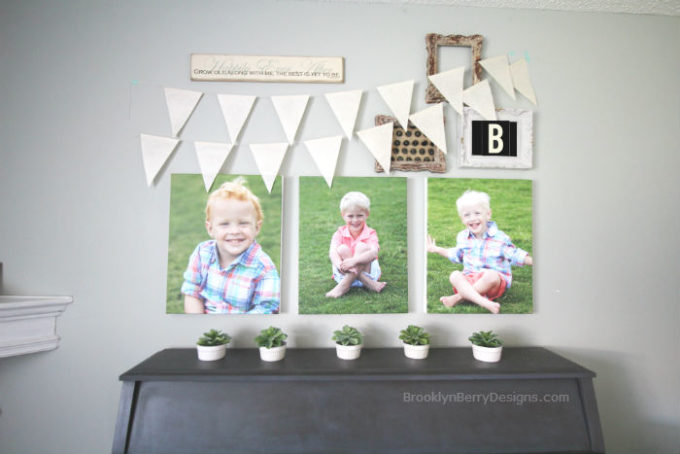 OK Scratch that. I found this sign in my basement that I have always wanted to use, and hung it up last minute. NOW its finished. Hahahaha. Thanks to my SIL Bree for taking the adorable photos of my kids, and helping with my panic in design decisions. Sometimes being a designer makes being the client a bit tricky. You know what I mean? Its hard to design for yourself. She also did an awesome project with a gallery wall – check it out!
What wall do you want to add a gallery too? What is hanging above your piano? I would love to see!
Are you ordering anything from Shutterfly? There are usually some good sales going on, but here are some that don't expire. (These are affiliate links, so if you do purchase something I may make $0.10).
Get 50 Free Prints from Shutterfly
Save up to 50% on Shutterfly Photo Books, Calendars, Prints, and more.
Shutterfly – Spend over $49+ and qualify for free economy shipping by using promo code SHIP49