Is your stone fireplace in need of an update? Here is how I updated my stone fireplace on a budget without any renovations! Learn how to whitewash a stone fireplace here!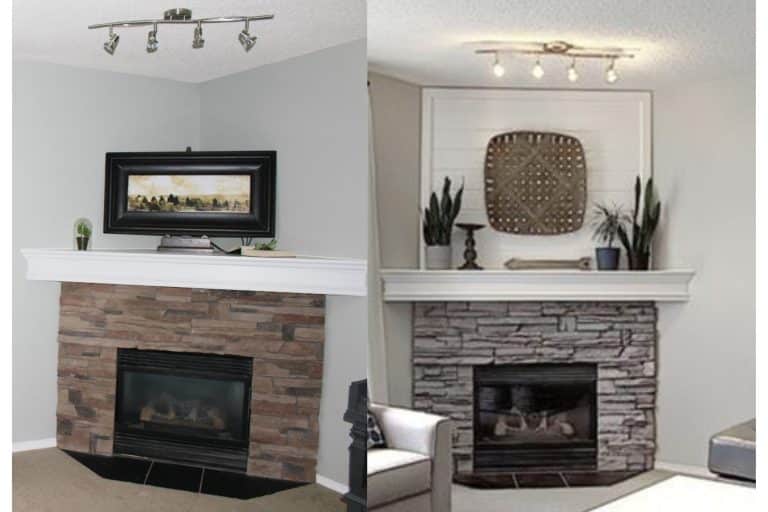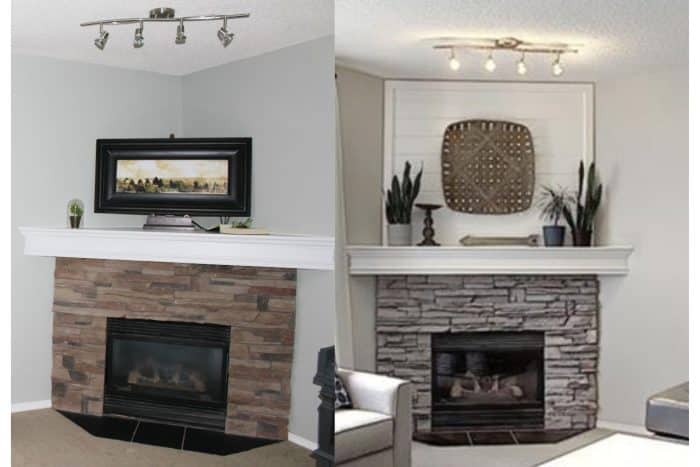 Stone is a popular option for a fireplace surround because it brings a natural element to the space. Esthetically it brings in some visual texture which is an important element of design. When a stone style or color makes your space feel updated it can be tricky to decide what to do.
Painting Stone Vs. Whitewash Stone
People tend to feel REALLY strongly about painting stone. If you aren't sure if you want to go with a solid color of paint you should try whitewashing stone. Whitewash is mixing paint with water to make a semi transparent color to wash over the stone. With a whitewash of white (or grey, or cream) over the stone you can keep the color and texture that is so beautiful with stone while updating the color of your fireplace surround.
My Pink Stone Fireplace
Here is my fireplace. It is very builders basic and also very pink. There are also a lot of painted surfaces in this room, so while I was willing to paint the fireplace I wanted to keep the stone look if at all possible. While debating painting a stone fireplace or whitewashing a stone fireplace I figured it was easier to start with a whitewash and if it didn't look ok I could move on to paint.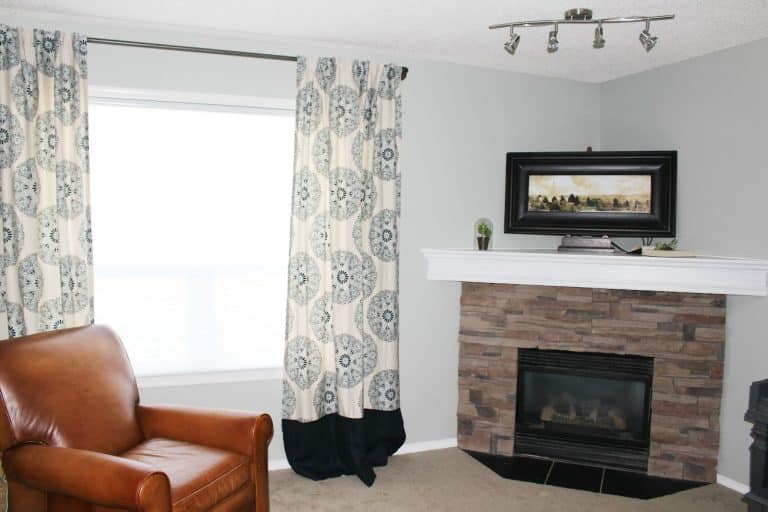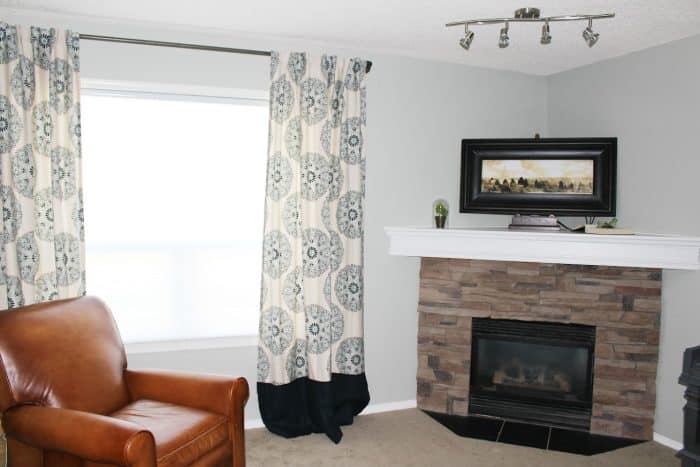 Supplies Needed
Bristle brush
painters tape
paint brush
rag
How To Whitewash A Stone Fireplace
Deep clean the stone with a hard bristle brush and soapy water. If you are worried about the stone try using vinegar and water as a cleaning solution.
Clean the grout with a bristle brush.
Let the stone and grout dry.
Apply painters tape to the wall, the wood mantel and the metal insert.
Mix paint with water, in small amounts at a time. I used a ratio of 2 parts water to 1 part paint. In total I used about 1 cup of water and 1/2 a cup of paint.
Work one stone at a time, add the paint mix to each stone. You can vary the amount of coverage per stone. I chose to cover them all lightly then go back and do a more solid color on the most bold colored stones.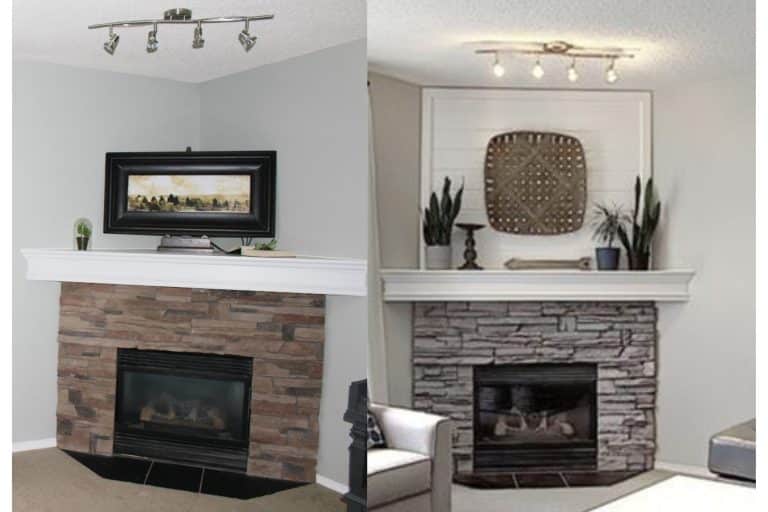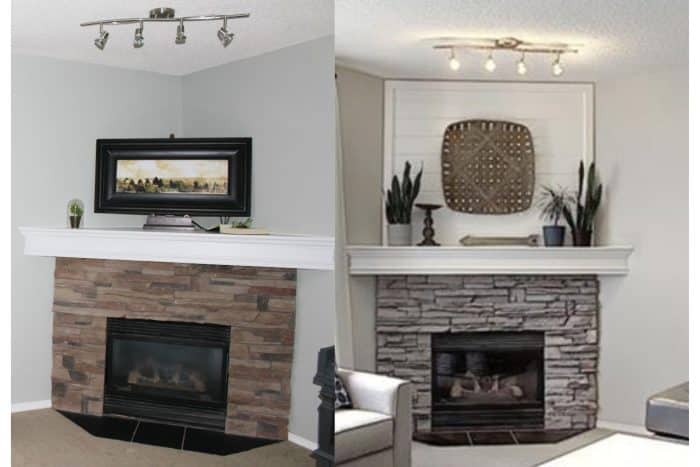 Filling In The Corner Fireplace
That awkward space above a corner fireplace is a very tricky space to decorate. It often collects a lot of stuff which looks very visually cluttered. I think when TV's were larger and deeper, this was a great solution to use the fireplace as a tv stand.
Not everyone who has a corner fireplace wants to use it for a tv. For my own home, I did not want this room to become the main TV hangout space.
When it came to decorating, I was often trying to prop up a larger sign to make a pseudo wall.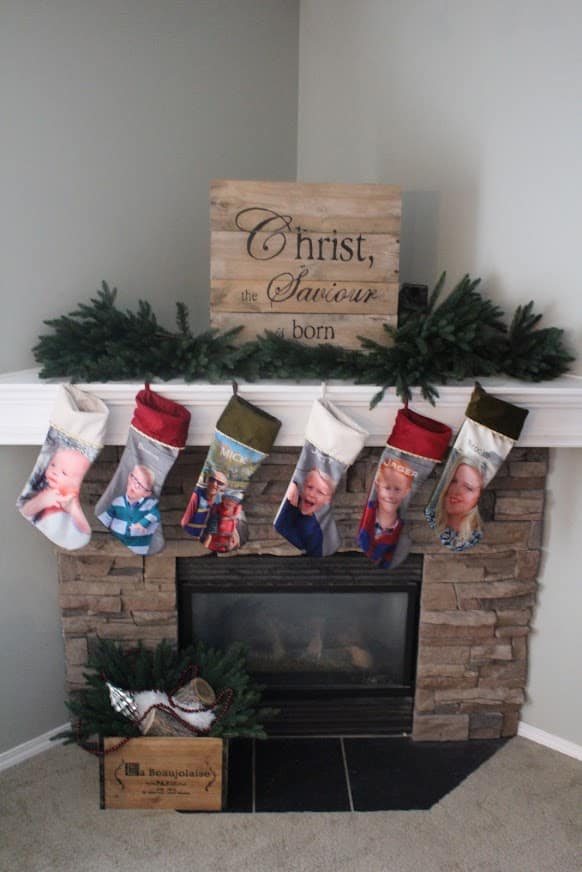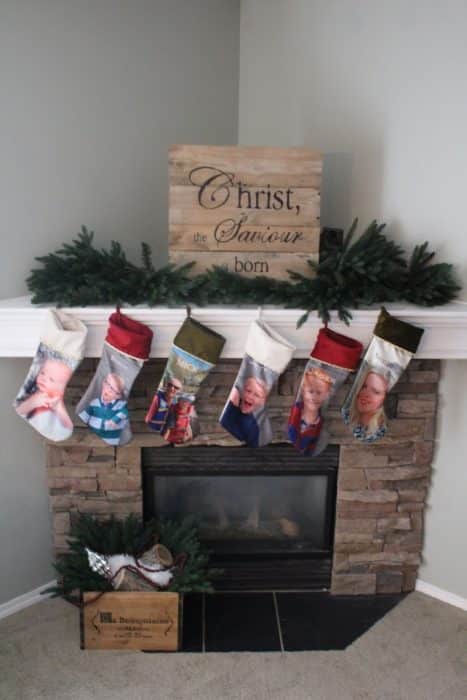 Stacked wood crates would also be used to fill in the space and allow a sign or other home decor to be leaned against them. I finall decided to wall this idea off in a more permanent solution.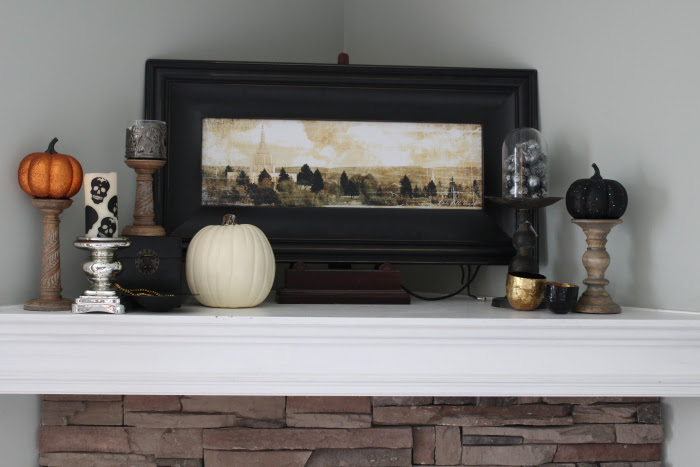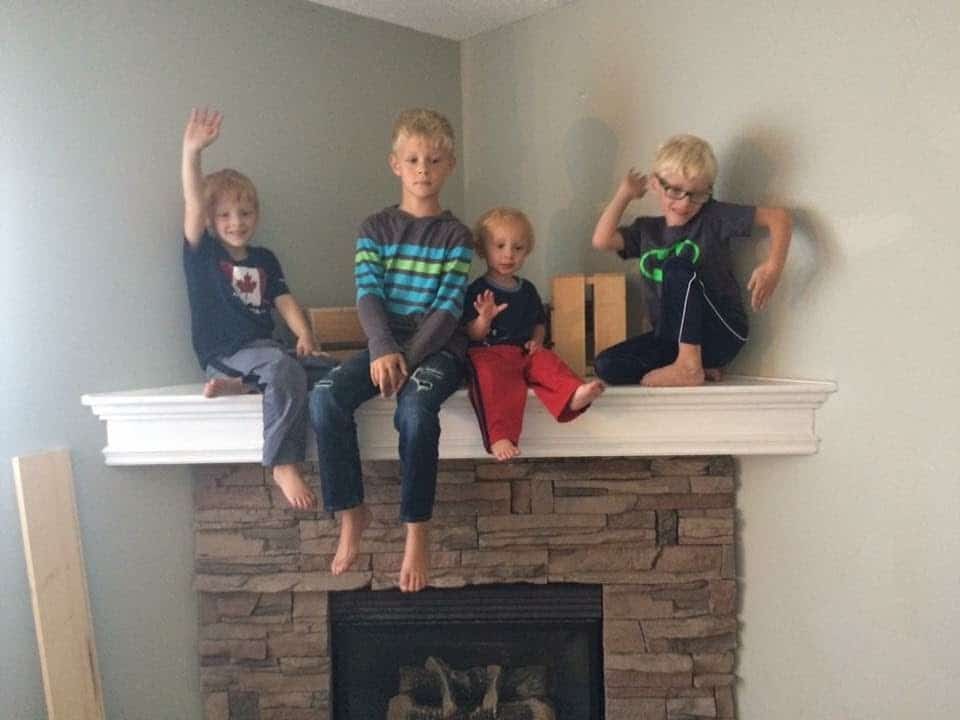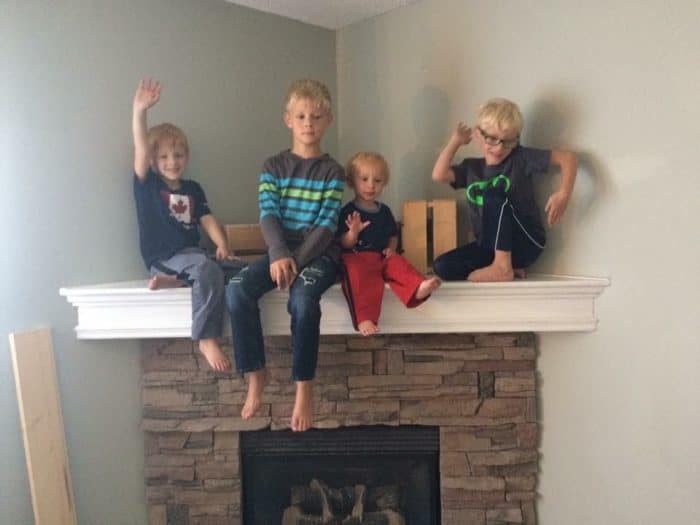 This simple solution closed off the space and gave it a new and fresh look.
How To Fill Behind A Corner Fireplace
Shiplap planks from Metrie (the same that I used in the basement) are stacked together and attached from behind. I used my ryobi nail gun with 1 inch nails to hold the panels in place.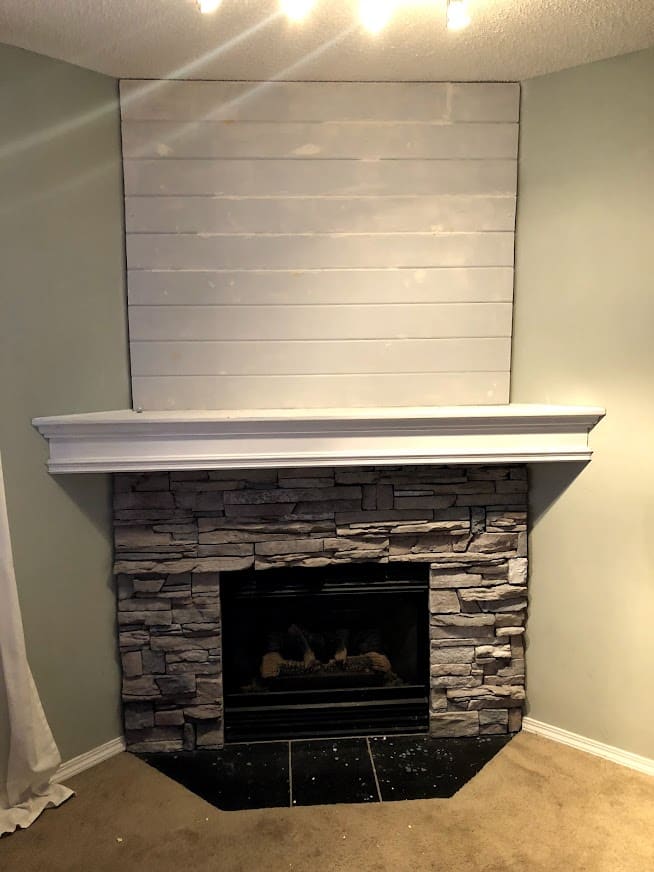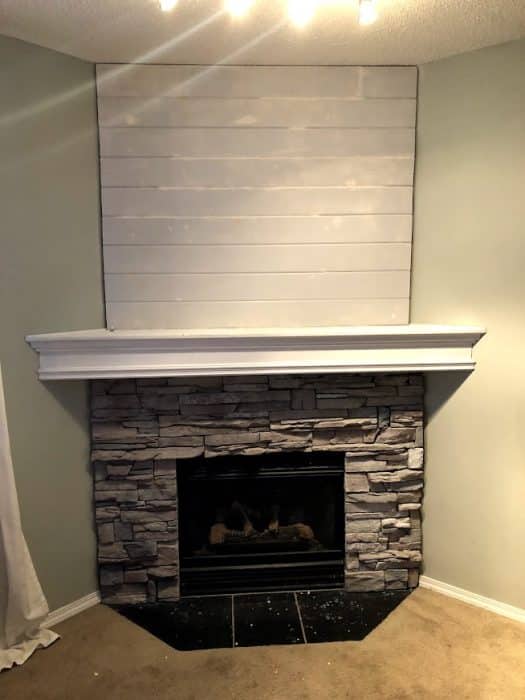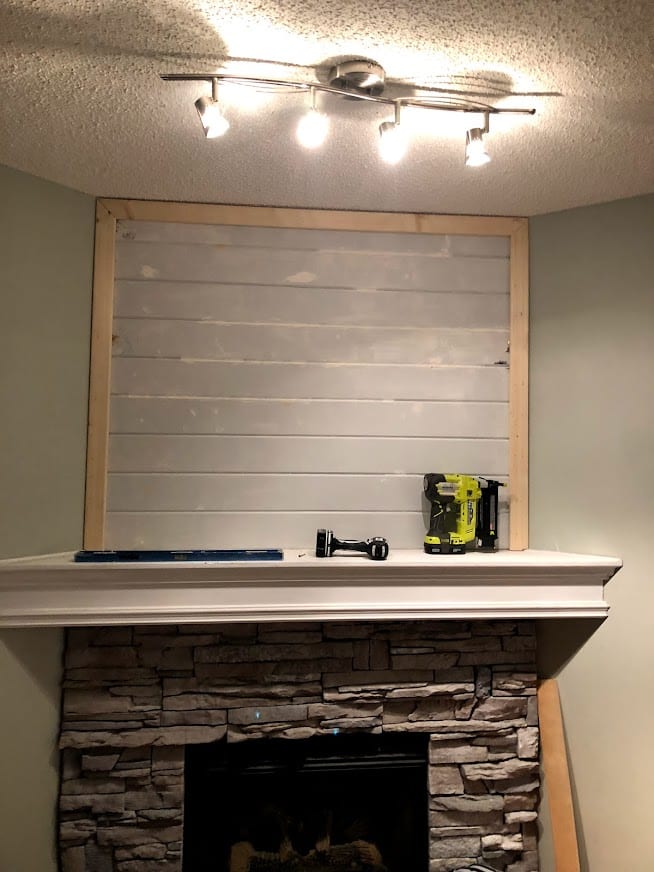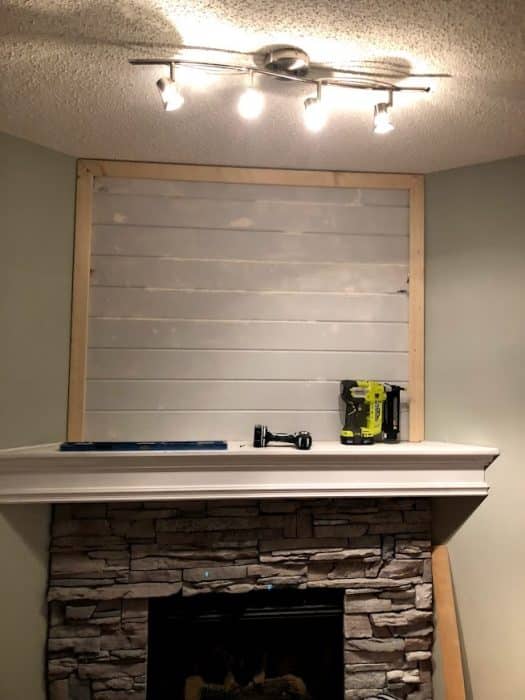 Trim is added around the sides and top. Caulk is used in the gaps for a seamless and smooth look.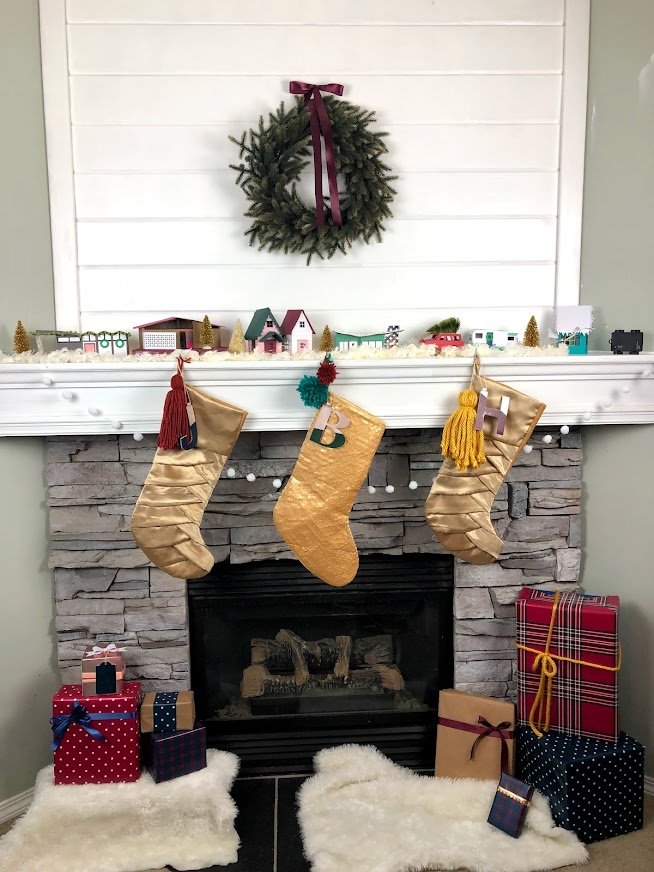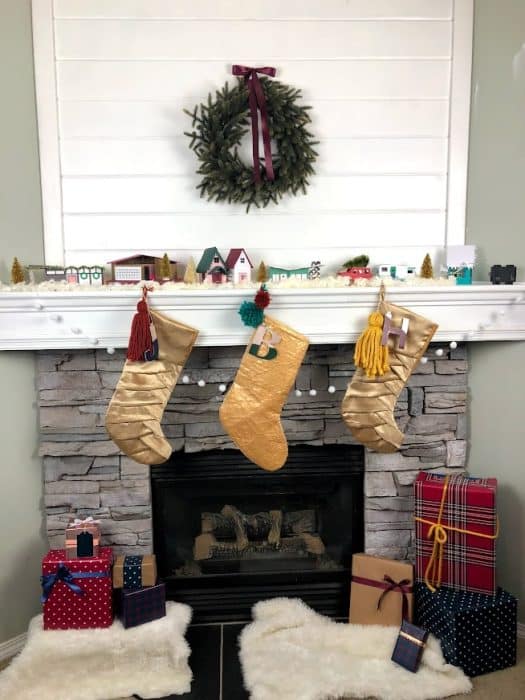 And here it is decorated for Christmas! Check out the deails on those modern putz houses and house templates here!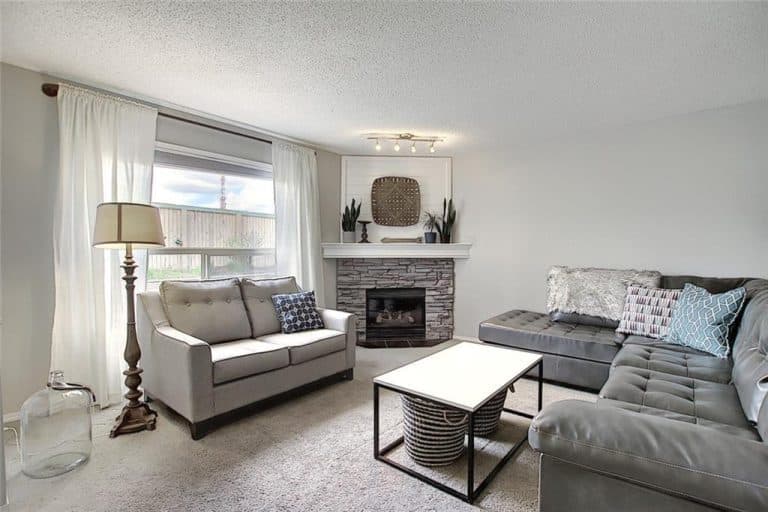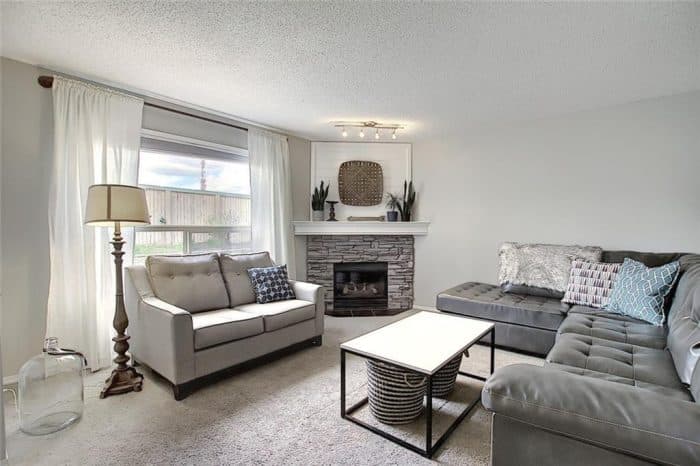 Here is what the whitewashed stone fireplace looks like with the shiplap wall! This is from the listing photo when we sold the house, so I need to see if I can find a better photo of the stone and shiplap close up!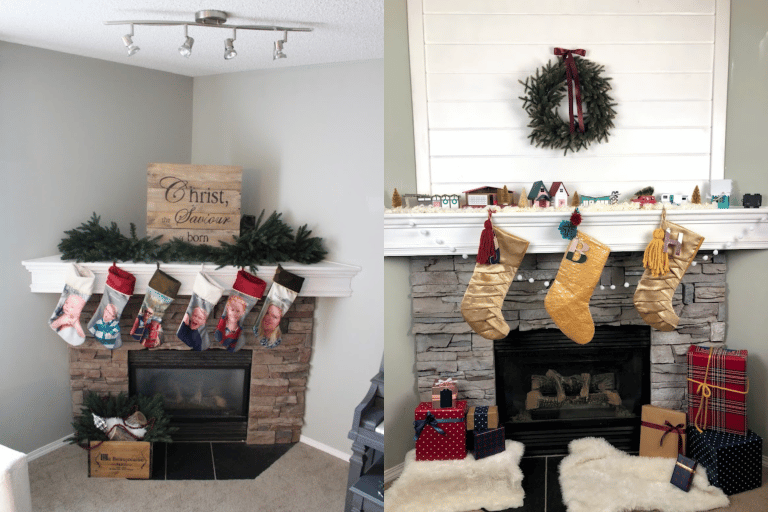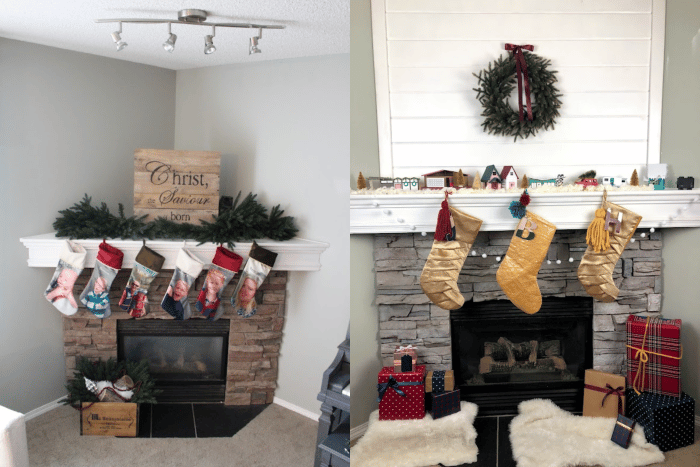 For comparison sake, here is the same stone fireplace decorated for the holidays, before and after!
Have you ever just decided to paint your fireplace? Would you do it yourself or does the thought terrify you?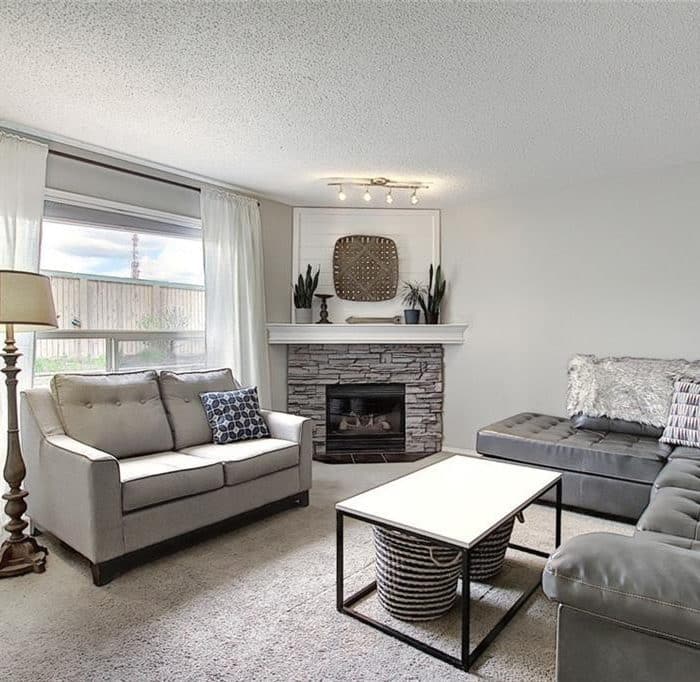 How To Whitewash Stone
Whitewashing stone can be a very affordable way to update your fireplace.
Check It Out