I mentioned last week about my dilemma with window treatments, and how excited I was to replace the blue metal blinds in my sons room. The room was 90% finished for a really long time, but in the last 2 months I have been slowly finishing the little things remaining on my list. I think I can finally say this room is complete.
When we first saw our house the boys room had a cool jeep light but the previous owners switched it out with a super cheap plastic light that I always hated. It only had one light and just wasn't bright enough for the room. I finally switched out the light, switched out the knobs on the white ikea dresser, and replaced the metal blinds with faux wood blinds.
The boys room before we bought the house.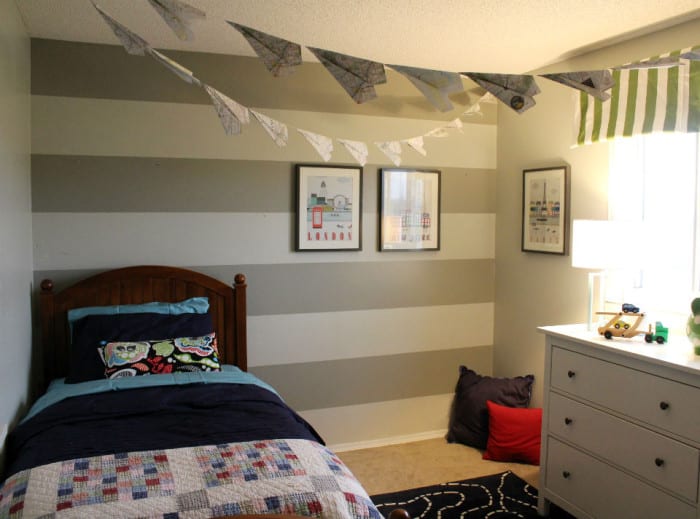 The big kids room.
and here is the final window reveal: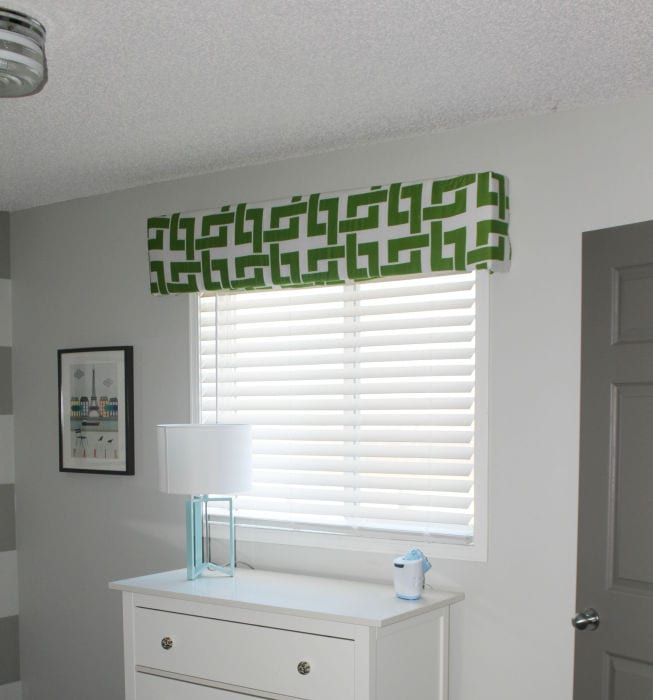 As I mentioned in my previous post, the blind that was the closest in width and length to my window was sold out, so we purchased a blind that was the same width but just a bit too long. Luckily we were able to remove the extra slats fairly easily.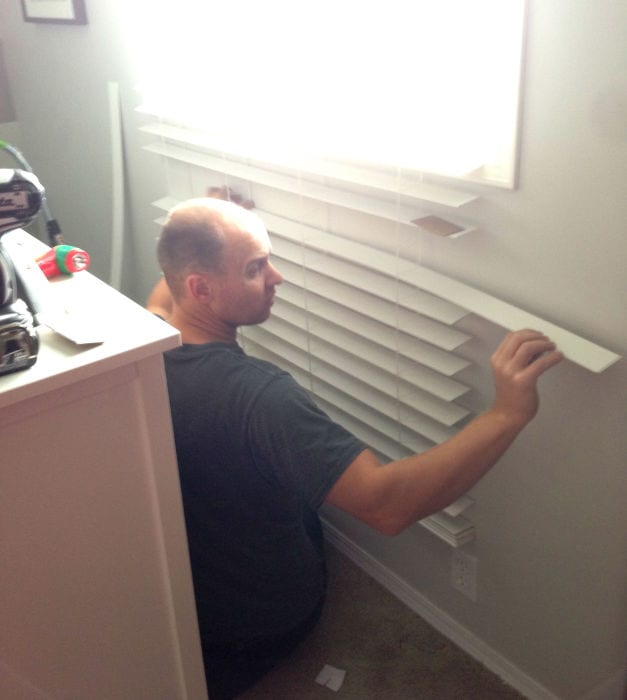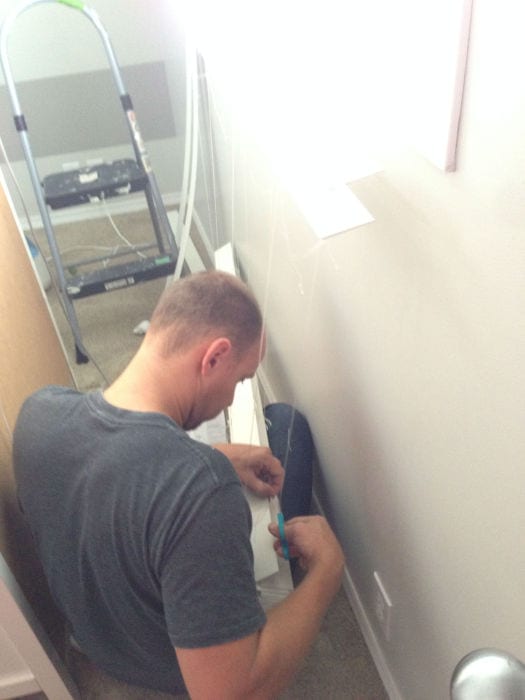 We have removed extra slats before, but with the cordless I somehow thought it would be tricky, but it wasn't!
So, there is my final ta-da with the boys room. I am really enjoying the new faux wood blinds. My favorite features include:
The white color
the cord free factor
the light control
in store availability (no special order!)
my lowes store is really close!
Thanks for staying with me! I highly recommend the Levolor Cordless Blinds, and hope to enjoy these for a long time! I will be slowly updating the rest of our bedrooms with these as well.
-Brooke