There is something about a home office that makes it the bottom priority for decorating. In this office we struggled with location, storage, and deciding on what the main purpose of the room will be. Just an office? A sewing and craft room too? Would it fit?
First, decide you need a change. This room was the last priority. The place the miss matched items go to die. Some cute basics, but nothing organized or even functioning well.
The office before:
During:
Clear it out. Start with a blank canvas in your room.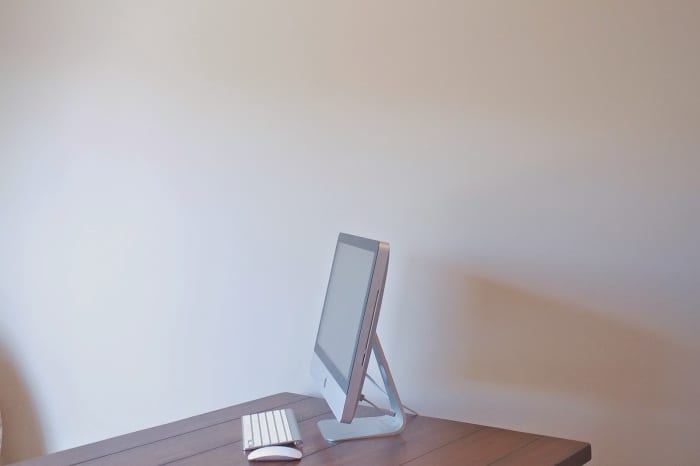 Decide what you want for a focal point. In this case, it was a gallery wall of the grand kids. Adorable right?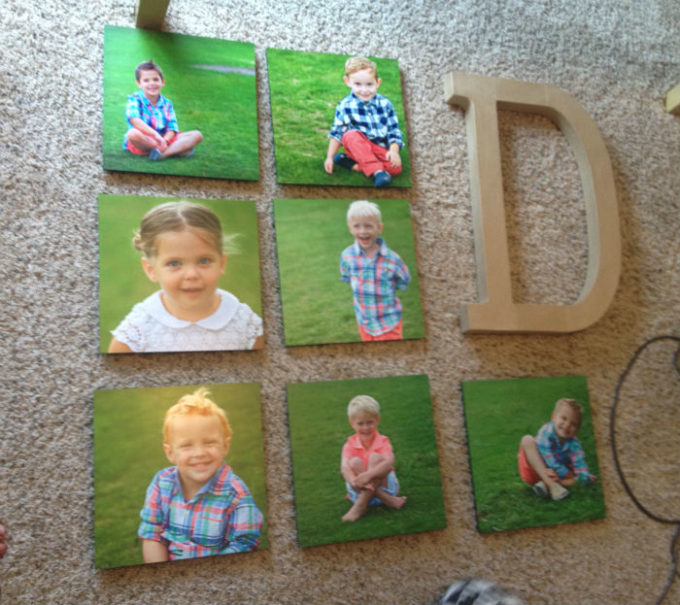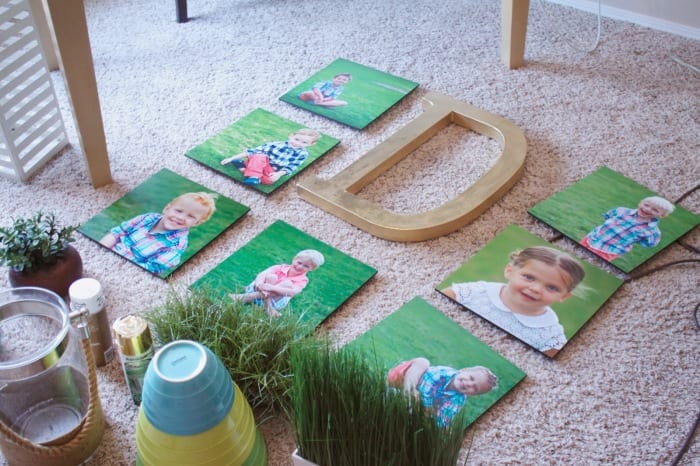 After:
We tried the desk at an angle. I don't normally love furniture on an angle, but in this room and for its purpose it works.
The gallery wall was hung very easily by using the shutterfly design a wall prints (the same I used for the gallery wall above my piano). We decided to do a dining table as a desk so it can have lots of counter space and also have room to use for crafts. Dual function! We tried the desk against the wall as well.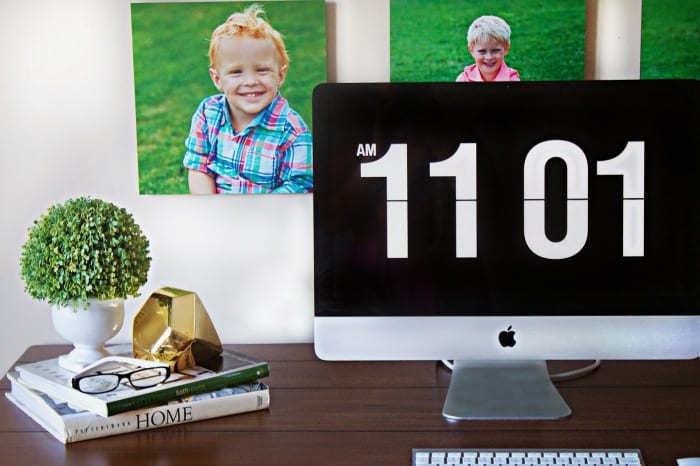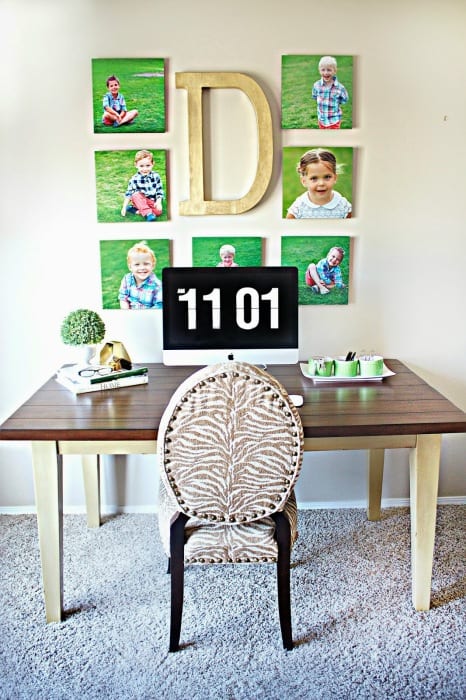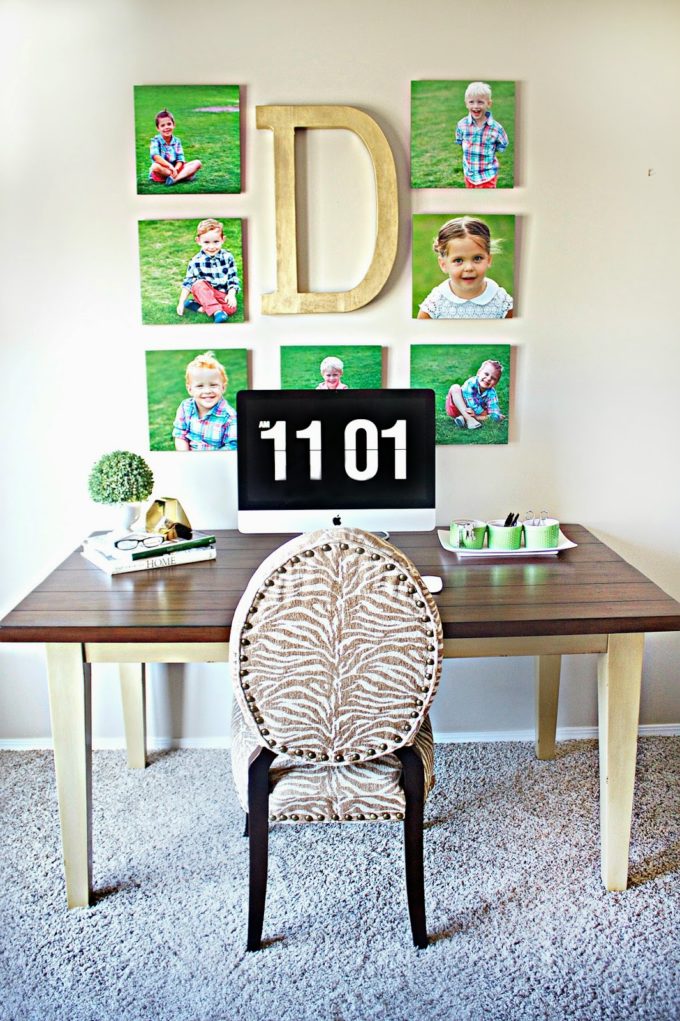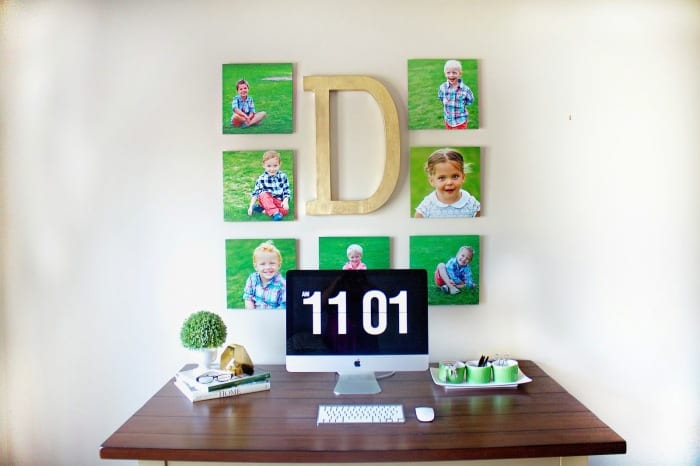 Which way do you like the desk facing? Angled in the corner? Or against the wall?
Images Credit: Via Brooke Berry, and Bree Johnson.